Lewis Hamilton believes triumphing against Max Verstappen in this year's Formula 1 championship fight would mark his most significant title victory yet.
Hamilton is aiming to secure a record-breaking eighth world championship title by overturning Verstappen's eight-point lead in the final two grands prix in Saudi Arabia and Abu Dhabi.
Hamilton's first title success came when he edged Felipe Massa in a last-lap thriller in the 2008 Brazilian Grand Prix and he's added six further crowns in the last seven seasons with Mercedes, often prevailing after close competition from the likes of Nico Rosberg and Sebastian Vettel.
But Hamilton believes beating Verstappen in what has been a season-long duel ever since they almost came to blows in the Bahrain season-opener, would be his most significant title victory.
"It would be yeah," Hamilton said when asked if winning this year's championship would be the most significant and meaningful.
"It would be something that no one's ever done before.
"It's been against the toughest battle that the sport has seen in a long, long time. And the most challenging.
"So, I think collectively it would be. Plus, we're in a pandemic, there are all sorts of things that we've been faced with."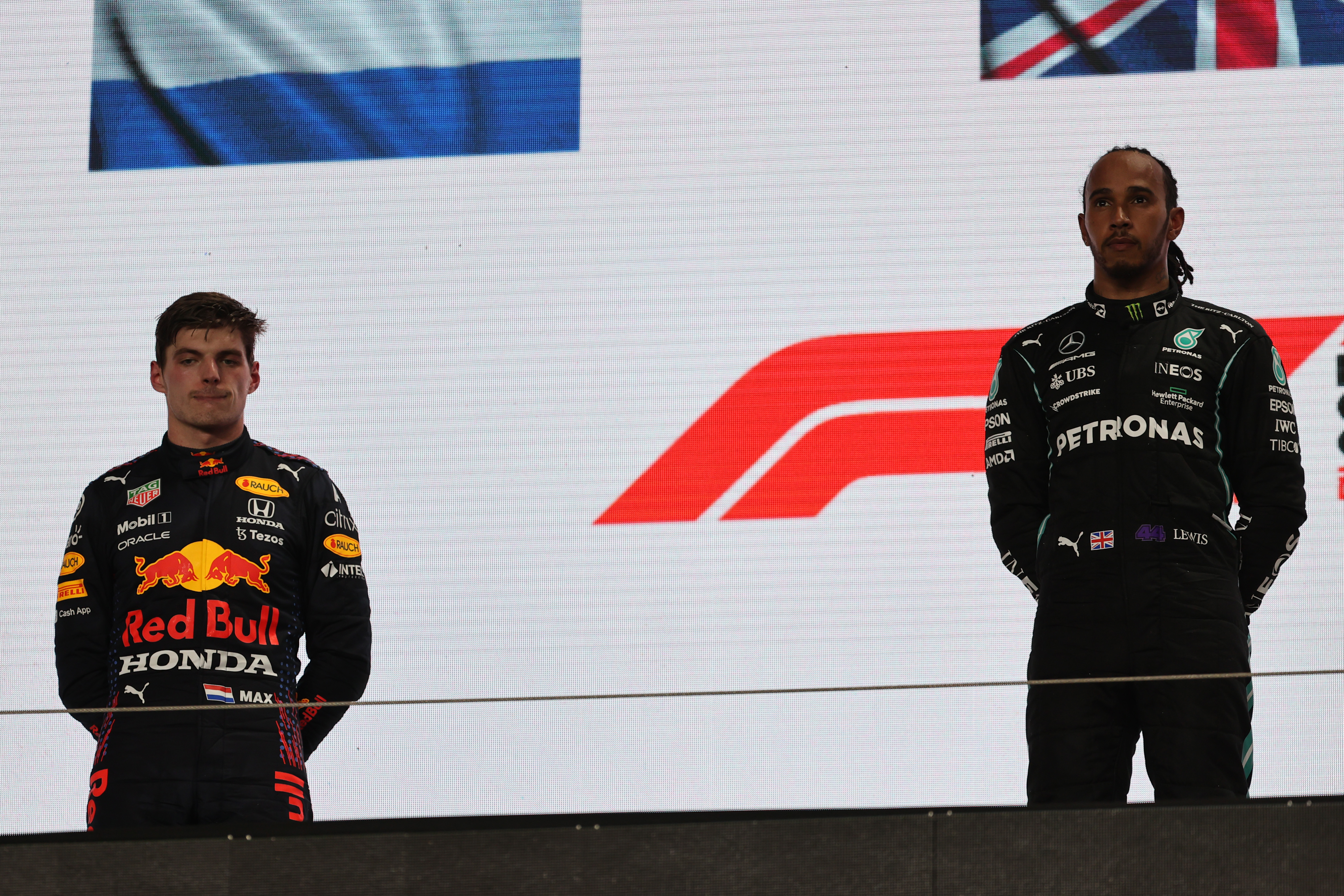 After Verstappen won back-to-back races in Mexico and USA, Hamilton fell 19 points adrift of the Red Bull driver, but two successive wins of his own in Brazil – via a qualifying disqualification and a grid penalty – and Qatar have allowed him to close the gap to just eight points.
His Mercedes team has been full of praise for the seven-time world champion, hinting it believes Hamilton has reached another level of performance.
But Hamilton isn't so sure: "I don't know if I agree with it to be honest.
"I don't believe that I've gone to a different level. I think I'm generally at a good level.
"Maybe I tapped into something different in Brazil that's not been there before, but I definitely have [other times] in my career because I've come back from those positions many times before.
"But I like to think that I've been delivering well. But you constantly learn. You're learning more about everything, whether that's just certain things on the car and how you work with the team.
"It's not just for me, it's been the engineers it's been the mechanics, it's absolutely every individual in the team has pulled out more. And this is what's needed.
"We need always need more, we need more performance, we need more focus, we need more power and strength and to work collectively."
Hamilton also suggested he's pushing in areas that he's never pushed in in the past and believes the team effort allows him to "tap into that next gear".