Lewis Hamilton has avoided a penalty following an investigation into allegedly driving unnecessarily slowly ahead of Lando Norris in Azerbaijan Grand Prix qualifying.
Hamilton will start the Baku race seventh on the grid after keeping his qualifying position, while Norris starts 11th after failing to make it into Q3.
As the drivers were preparing for the final runs in Q2, Norris encountered a slow Hamilton on the exit of the castle section down towards Turn 15.
Hamilton had pulled to the left and was almost at a stop, trying to get Norris to pass him, because he was the lead car in the queue and wanted to get a tow for his lap.
Norris slowed down to avoid passing Hamilton and was told by his race engineer "don't let him play silly buggers".
He was then informed that Hamilton had to "keep an eye on his delta or he'll be in trouble" and then received a quick follow-up that "he's the lead car, he'll be in trouble".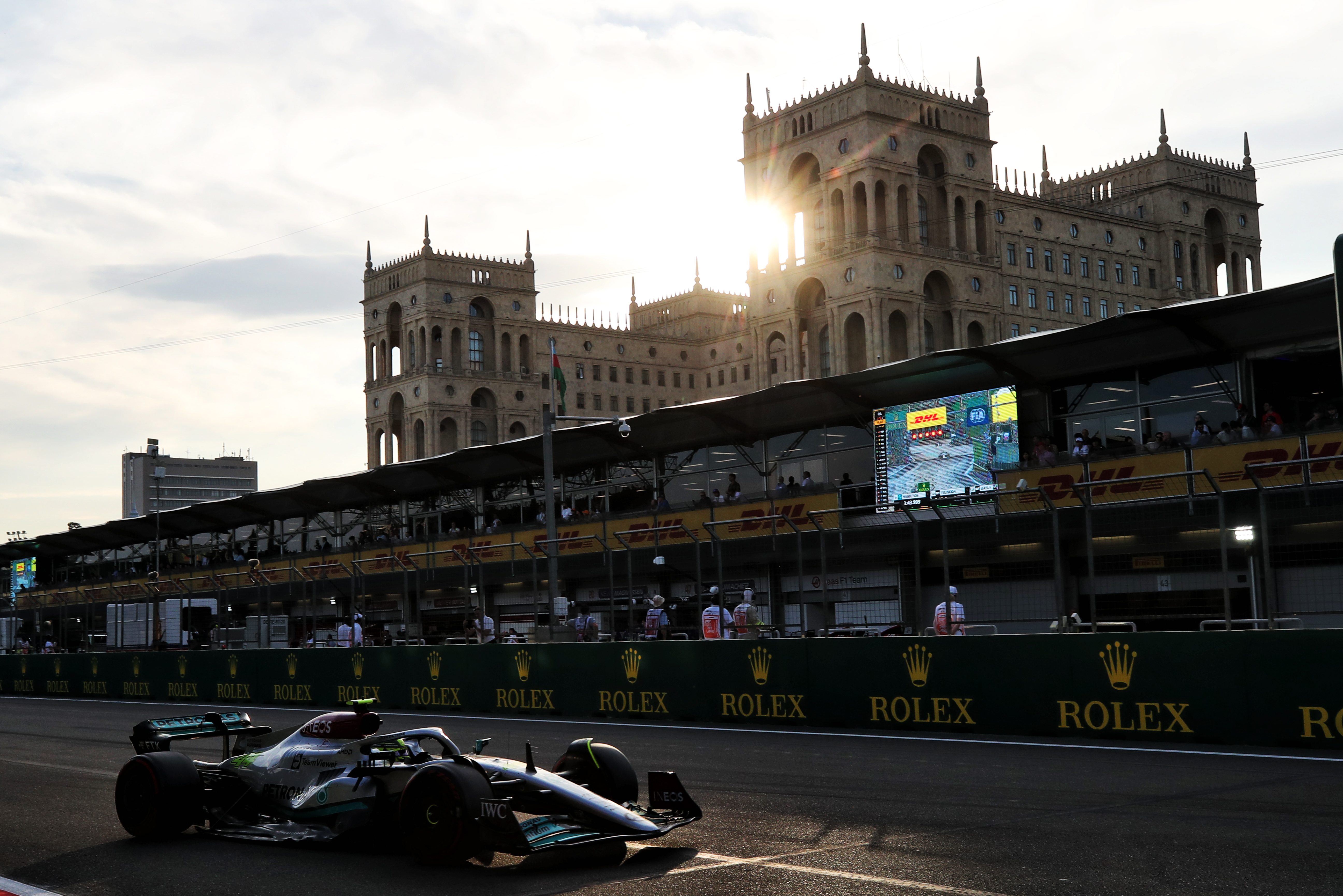 Hamilton felt that as he ensured he hit the required delta time between the safety car lines, as required by the rules, he was allowed to slow right down – especially as he left plenty of room for other cars to pass him.
"We're one of the slowest in the straight so, I needed a tow," said Hamilton.
"The rule is you have to be within your delta time from the safety car one line to two line – I was within my delta.
"I slowed down and pulled completely off-line to let other cars go, but they didn't want to go by.
"So, an interesting scenario, when we were in Barcelona, there were cars that just completely ignored the delta and drove ridiculously slow – one or two of them got penalised, like a reprimand.
"But, in going as slow as they did – like way, way slower – they would have gained at least five degrees in tyre temperature, and that's why they were so quick.
"I remember when they were going slow, I went around them, so, didn't have any problem.
"Today, I wasn't below my delta, and I was off-line."
Norris stayed behind Hamilton and the incident did not stop him completing his final runs. He said he did not feel that Hamilton should be penalised as he "did nothing wrong".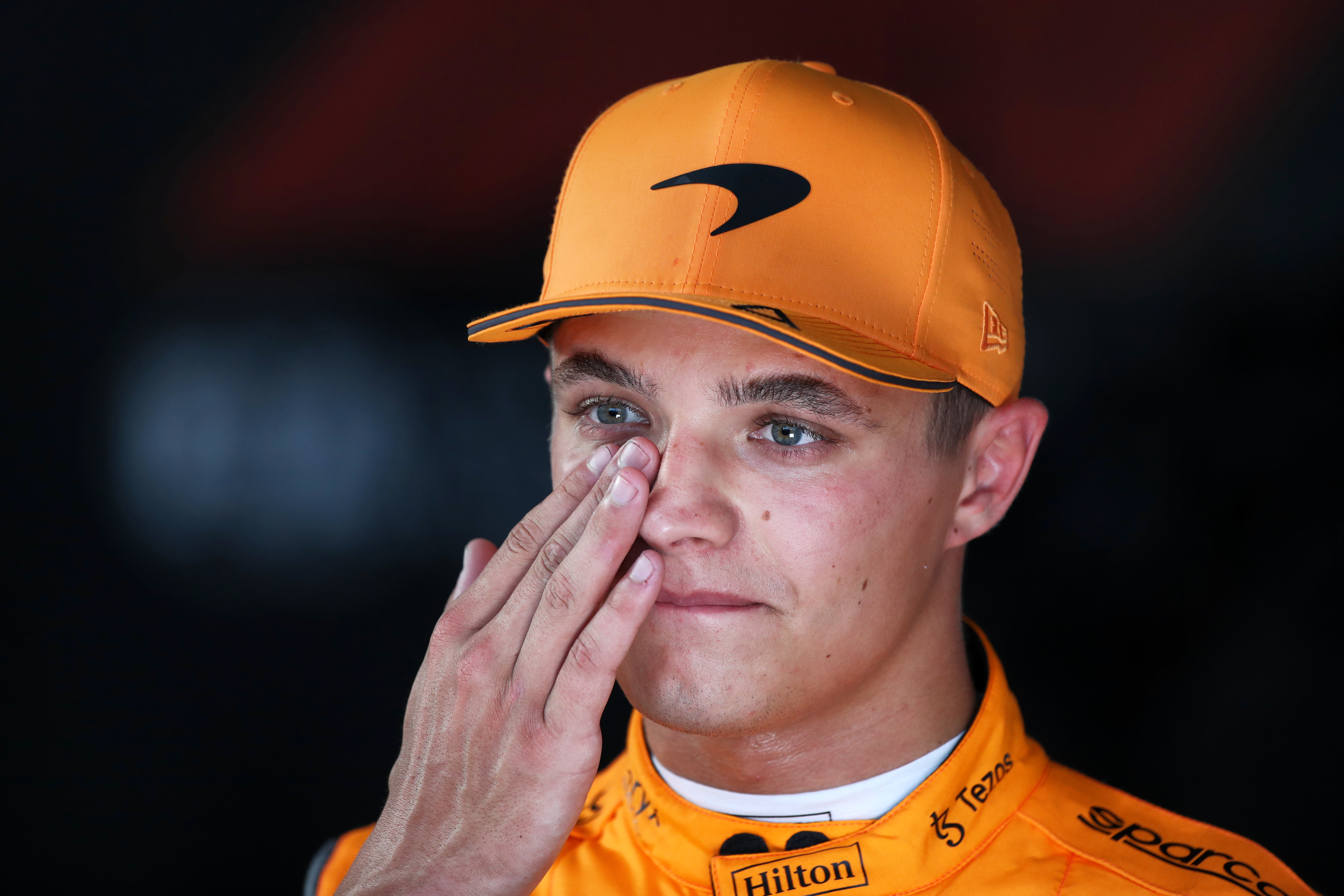 "What's a lot worse and more dangerous is when everyone goes out of the pits at the end of Q1 and it's just a free for all," said Norris.
"And you have people racing across the finish line. That's more dangerous, people have to take risks.
"I don't think 'anything's fair game' but I think just what he did was completely within reason.
"He was on the side, he wanted to let me past, I didn't want to go past. There was no one around us on push laps.
"There was no reason for anything [bad] to happen."
The stewards agreed with the views shared by Hamilton and Norris and concluded that Hamilton respected the delta time and there was "no potential danger at any point".
Norris, having himself slowed down a lot, was likewise investigated but not penalised.