The FIA is open to technical changes that could ease the poor ride quality of this generation of Formula 1 cars but some teams are blocking it.
The new technical regulations introduced this season placed a greater emphasis on ground-effect aerodynamics, which also revived a phenomenon of high-frequency bouncing – particularly at high speed.
This was something that affected most teams to a greater or lesser extent, especially in pre-season testing, but some have been able to get on top of it quicker than others.
Linked to the porpoising is the fact the cars have to be run so low to maximise the ground effect and the rules have also made the cars stiffer than before, further reducing the ride quality.
Bouncing has been noticeably aggressive on the Ferrari and Mercedes cars and their respective drivers Carlos Sainz and George Russell have been the most vocal in urging F1 to consider changes.
Sainz and Russell have raised concerns about the potential long-term consequences for drivers if they have to withstand this bouncing for several years.
They each reported feeling physical impacts in the early races, particularly on their necks and backs.
It is understood that this has now extended to raising the matter formally in the drivers' briefing in Azerbaijan.
Drivers were told the FIA was open to potential simple rule changes that could reduce the bouncing problem.
However, The Race understands that these proposals have not received majority support when raised in Technical Advisory Committee meetings.
As it is now mid-June, F1's governance requires at least eight out of the 10 teams to vote in favour of rule changes to implement them immediately or for next season.
It has also been suggested that last year teams rejected an unspecified change that could have helped the porpoising issue when it became clear how low the 2022 cars would be run.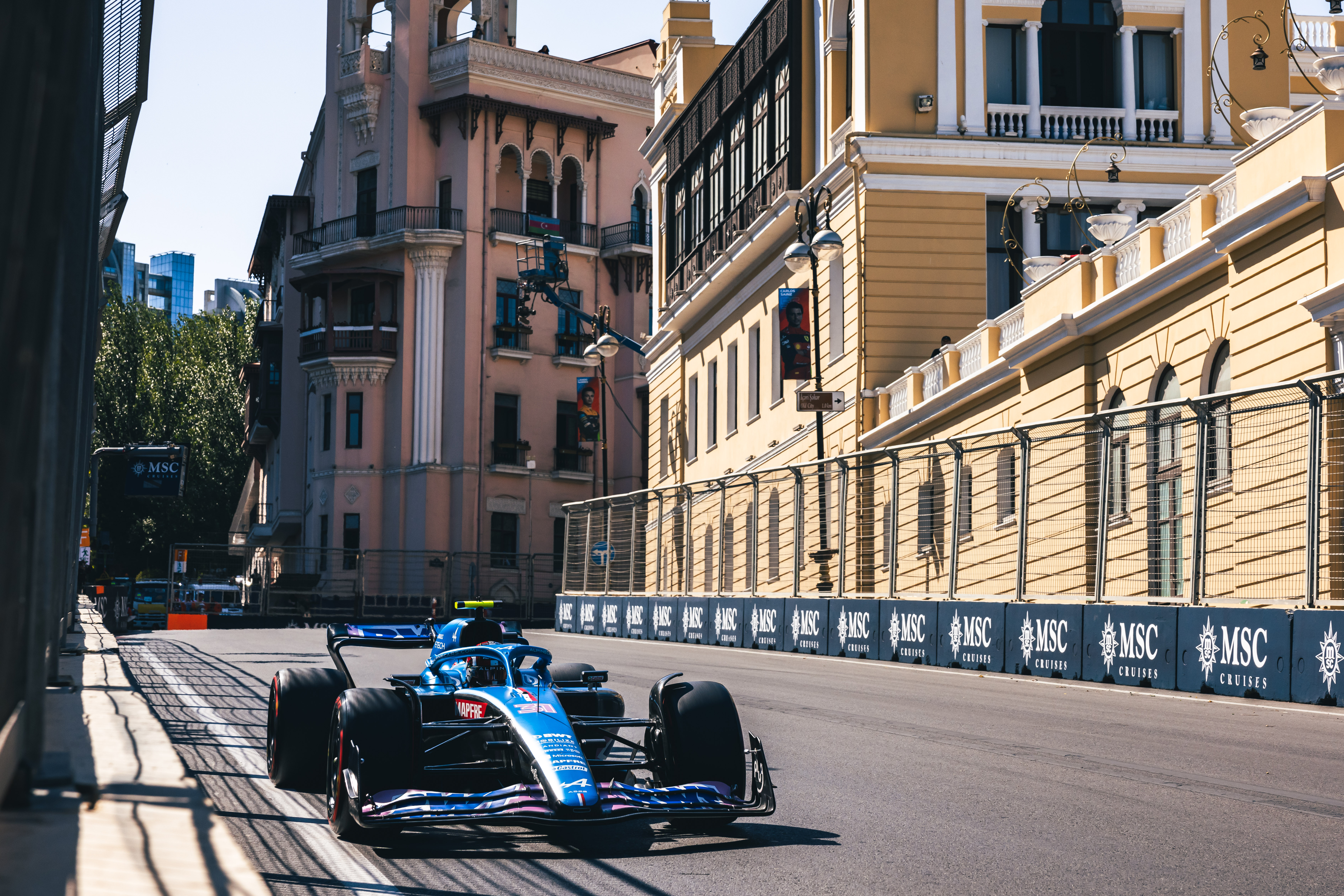 "I'm hearing there might be conversations on how to go technically for the future with the FIA," said Alpine driver Esteban Ocon.
"And they are taking that into consideration.
"But that's not going to be in the next two years. That's at least clear. This is in the long term future that we should look at it.
"The FIA is the police so they have to take the decision on where they go."
It is not yet clear which teams are blocking such ideas but it is likely to relate to whether they themselves are suffering from porpoising.
Red Bull, for example, has not complained about the issue at all whereas its chief title rival Ferrari's car is clearly more exposed to it.
And Mercedes is suffering from poor ride quality that is a result of the stiffness of its car concept and a lingering porpoising problem, even though the worst of that was cured by upgrades introduced in Spain.
So, it may be against Red Bull's competitive interests to support rule changes that would help its rivals, while also requiring amendments to its own car for a problem it is not suffering from.
Russell said that this was not a performance-enhancing change the drivers were asking for but one in the interest of safety and wellbeing.
Asked by The Race about the FIA being open to change to alleviate worst of it, but other teams potentially blocking it, Grand Prix Drivers Association director Russell said: "For what it's worth, we're not as massively in favour for it as a team.
"Because every race we do, we're learning more and more about the car, and any changes, it's going to limit that learning.
"It's clearly just a safety limitation. The top three teams are all in the same position, Ferrari and Red Bull, Ferrari probably more than Red Bull, you can see they're really struggling with that.
"Nobody is doing it for performance enhancement, it's for safety reasons. I can barely see the braking zone because I'm bouncing around so much."
Sources have indicated that F1 and the FIA consider this primarily an issue for the teams because they are responsible for their cars being safe for their drivers and can alter their set-ups to counter the issue if needed.
It has also been pointed out that several teams and drivers have not raised an issue at all and that it can even be viewed differently within teams – such as Sainz suffering more than Ferrari team-mate Charles Leclerc.
Sainz said his car's porpoising was "very painful" in Baku and he suggested the drivers are in agreement that they cannot put up with this long-term.
"We kindly asked the FIA to look into it, not listen to the teams so much and to listen to us," said Sainz.
"We're saying it's getting to a point where we're struggling to handle this.
"I don't think we need a medical commission we just need something smarter on the suspension or the way the cars are being run, where the FIA controls a bit better the possibility of the teams running that stiff, that hard, that kind of ride that you see on the straights.
"I'm pretty sure if you ask two or three engineers down the paddock, they will know the answer and what can be done to limit this and regulate it.
"But we need the FIA to act as soon as possible, if not, it will start accumulating."