Lewis Hamilton believes Formula 1 and the media need to stop giving older figures with outdated views a platform following controversial comments from Nelson Piquet and Bernie Ecclestone.
Piquet was condemned by F1 and the FIA for using a racial slur when describing Hamilton in a 2021 interview that emerged this week – comments which are likely to get him banned from the F1 paddock.
Piquet apologised for his comments but claimed that they had been misunderstood.
Ecclestone – former team manager of Piquet at Brabham for seven years – defended Piquet and expressed his surprise that Hamilton hadn't just "brushed off" the comments.
Hamilton was unsurprisingly met with a barrage of questions in the pre-British Grand Prix press conference about their comments.
"I'm incredibly grateful to all those that have been supportive within the sport, particularly the drivers," Hamilton said.
"It's been two years since many of us took the knee at the first race in Austria, and of course we're still faced with the challenges.
"I've been on the receiving end of racism and criticism. And… you know, negativity, and archaic narratives, for a long time, and undertones of discrimination.
"So it's nothing particularly new for me.
"I don't know why we are continuing to give these older voices a platform. We are looking to go completely different, it's not representative of who we are as a sport now and where we're looking to grow.
"We need to be looking to the future and be giving younger people a platform that's more representative of today's time and who we are trying to be and the direction we're going.
"So it's not just about one individual, it's not about just that one us of that term, it's about the bigger picture."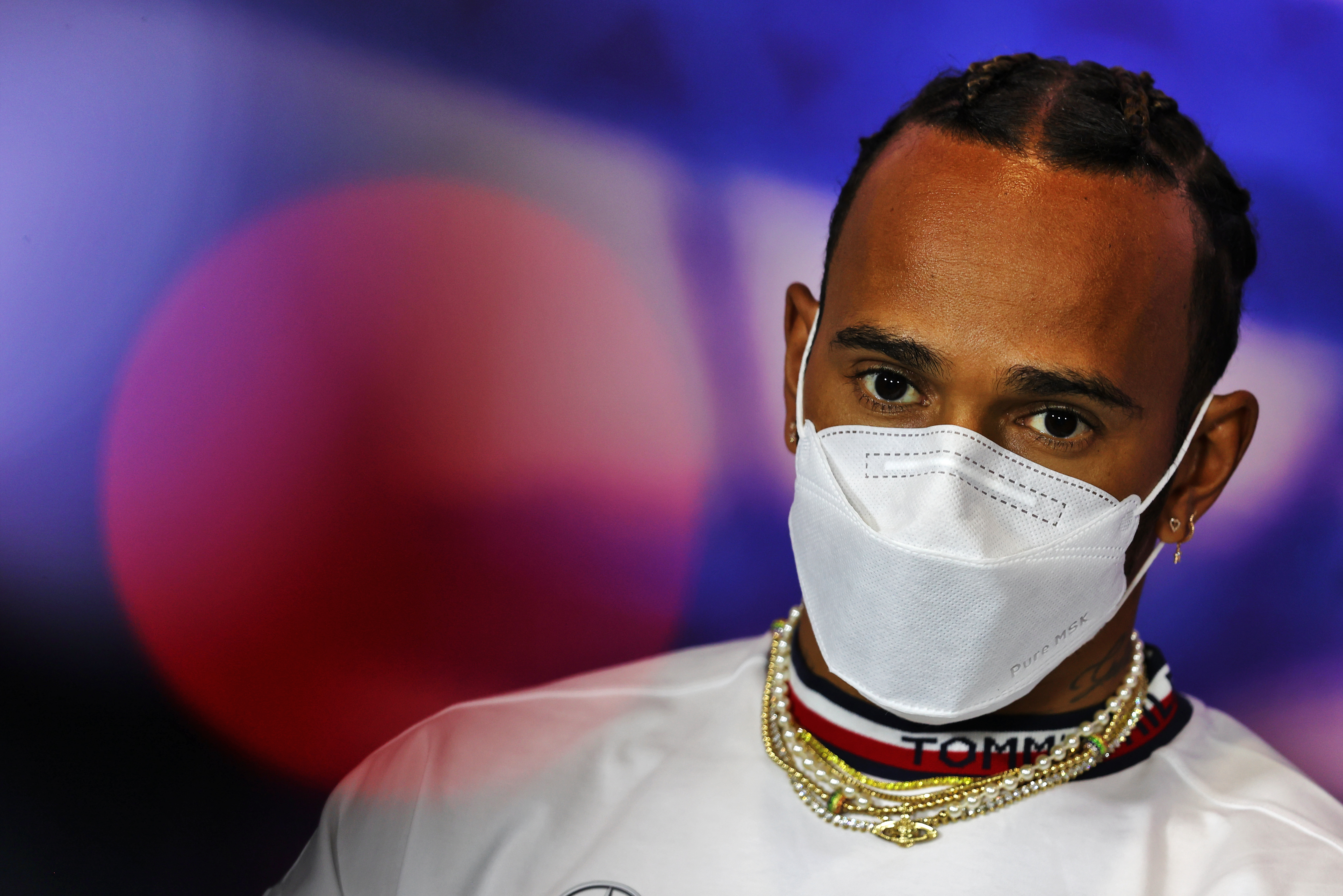 Ecclestone also defended Russian president Vladimir Putin, saying he'd "still take a bullet for him" in his interview with ITV's Good Morning Britain.
Hamilton expressed his disappointment that Ecclestone was given a primetime platform, believing the media has to take responsibility when it comes to figures with views such as his..
"I think enough is enough and that's why we really have to push for action," Hamilton added.
"There needs to be some accountability, you know what you're going to get, I don't know what their goal was?
"If it was to create divide in the UK, we don't need to hear from somebody who ultimately believes in the war and the displacement of millions of people.
"There are plenty of people out there that are positive. If you've got nothing positive to contribute – don't give them the space."
Hamilton pointed out that statements of condemnation of blatant racism are "knee-jerk reactions" and that the PR of every company probably has a "script" ready for such occasions.
The latest condemnation of Piquet came via Silverstone's owner and British GP organiser the British Racing Drivers' Club, which has suspended Piquet's honorary membership and is likely to terminate it next week.
Four-time Sebastian Vettel was one of the most vocal in his support of Hamilton saying Hamilton and his family have received this abuse their entire lives.
"Great to see so much response from the F1 community, and expressed support on the matter towards Lewis," Vettel said.
"I don't think there should be any room for this kind of comment. We have come a lot further than years ago but it doesn't help when there are still these things out there and people using inappropriate language.
"It is very important to continue to talk about it. It's not gone, and it won't be gone overnight. That would be great but it is a bigger matter and F1 in that regard has a responsibility to address these issues.
"We're trying to. It's clear where we're going and want to go. More than language and things we're trying to do, is how to behave."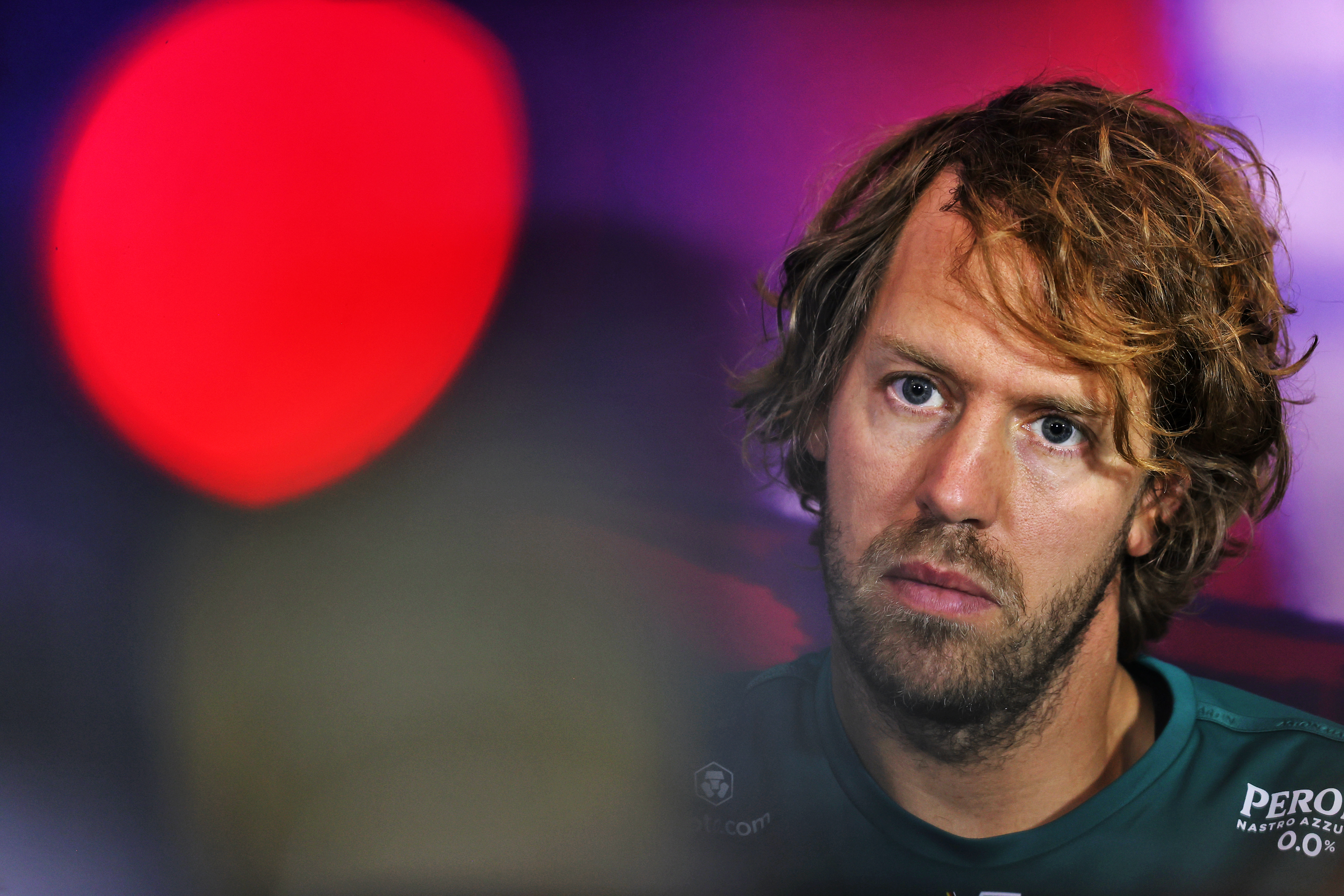 When GPDA director Vettel was asked if F1 was doing enough as part of its 'We Race As One' message to stamp out this behaviour, he said "We would all be happy to do more and see more happening".
"On the other hand, you cannot prevent single persons coming up with these types of comments, saying these things.
"The action is our reaction to it, our behaviour to it, and the examples we're setting.
"What really matters, us on the grid, everyone in this room, every day and every situation we act and believe we think is correct. We see any sort of abuse we respond to it.
"You step into a train, you see something happen in front of you, it's not time to just think 'that's wrong', it's time to speak up.
"It takes courage to speak up. But we shouldn't be afraid of these situations. We have more allies than we think. Then it's up to us to have that courage and address it straight away."