Based on his committed driving in pre-season testing and the first race weekend of the season in Bahrain, the last problem you would have expected Yuki Tsunoda to struggle with during his rookie Formula 1 season was a lack of confidence.
But the recent Turkish Grand Prix weekend laid bare his problem and highlighted how Tsunoda is to AlphaTauri team-mate Pierre Gasly what Gasly himself was when up against Max Verstappen at Red Bull for the first half of 2019.
The situations are not identical because there are differences in the nature and scale of their struggles.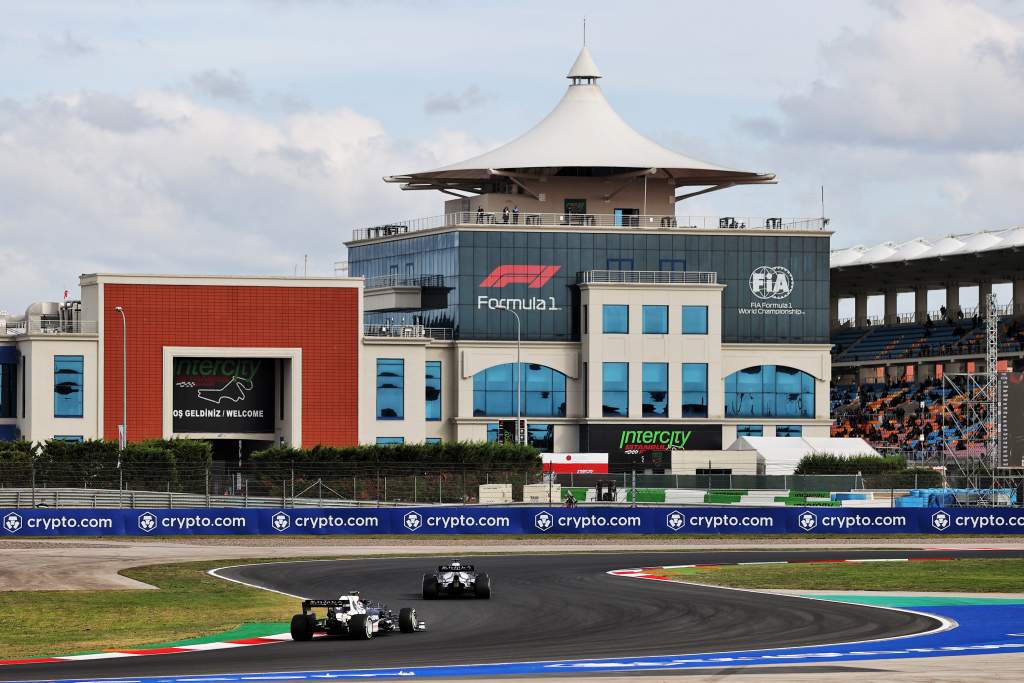 Tsunoda is further off Gasly in qualifying, with an average deficit in dry conditions of 0.570% compared to Gasly's 2019 gap of 0.456%, while his return of 24% of Gasly's points is worse than the 2019 comparison of 35%.
But at heart their problem is similar in that neither proved able to adapt to the dynamic demands of a car that their team-mates could get the best out of.
Turkey showcased this very effectively. While Tsunoda did reach Q3, albeit as the only driver to use soft Pirellis to do so, he complained after qualifying that "the pace was completely different" and that "I felt straight away that I didn't feel a similar feeling" compared to Friday's practice running.
Gasly, by contrast, said "we made a lot of change today and the car was much more alive".
AlphaTauri had struggled with too much understeer on Friday, which had a calming effect on the car that settled Tsunoda but limited Gasly.
Given their set-ups were similar, this points to one driver being happy with the way the car had to be driven and one less so.
Gasly has always favoured being able to rotate the rear decisively on the brakes on turn in and given his pace over recent years that is an effective approach. But with Tsunoda suffering a lack of confidence after his crashes earlier in the season he craves a more stable rear end, something that a little understeer can give you provided the balance shift isn't too aggressive when the front end bites properly.
"I like it when the car rotates and maybe Yuki a bit less," said Gasly after qualifying in Turkey. "I don't like understeer and I always try to set up the car with a strong front."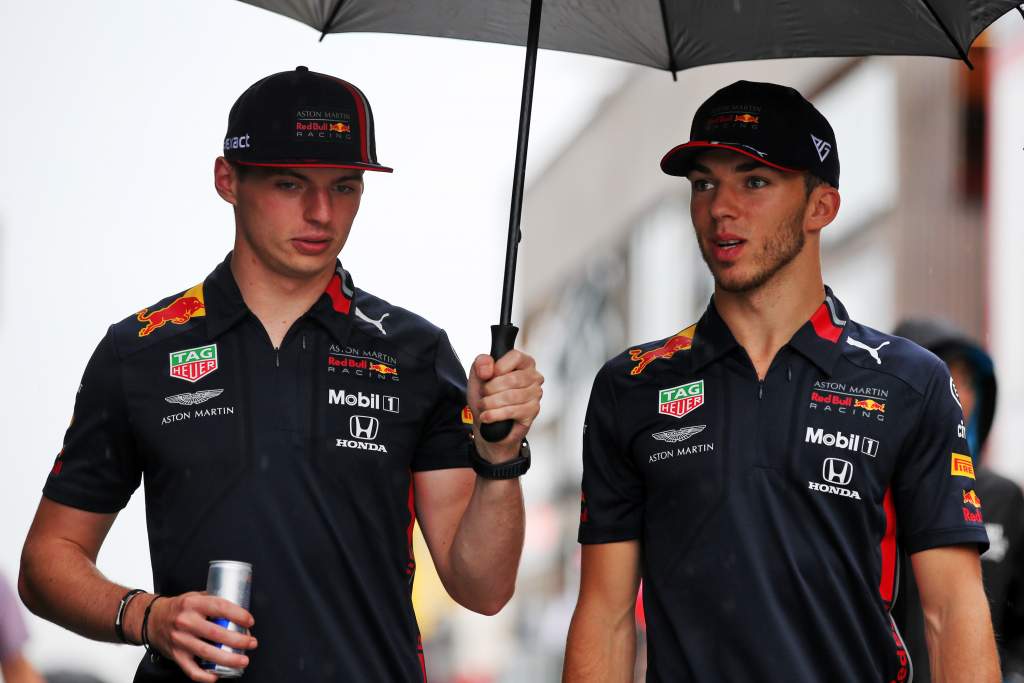 This is almost a milder version of what Gasly struggled with against Verstappen. It's not that Gasly lacked confidence, at least not early on because he often ended up braking later and under-rotating the car as a consequence, meaning he struggled to get the power down as confidently given he extended the corner exit compared to Verstappen.
Verstappen is also a driver with an astonishing capacity to deal with a car across a wide range of characteristics and while he could adapt well to the Red Bull, Gasly struggled.
Red Bull felt at the time that he was making too many set-up changes to pursue an impossible balance, the kind of balance he can achieve with Toro Rosso/AlphaTauri machinery that, while related with some crossover of parts, has a different aero philosophy.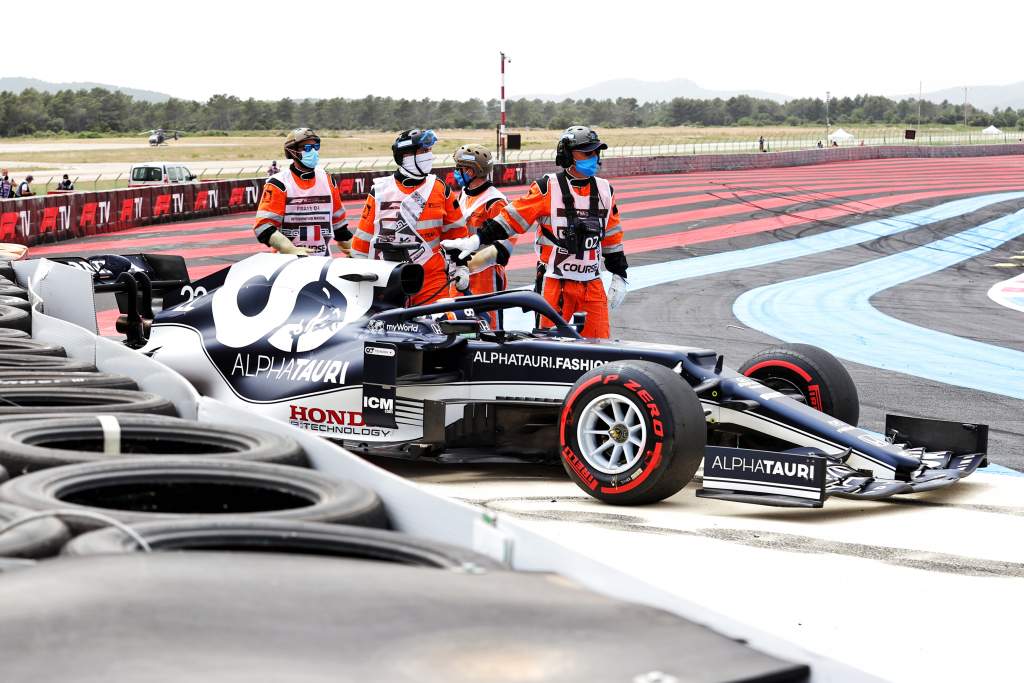 Tsunoda himself has talked of losing confidence over the season, not helped by crashes at key moments such as in qualifying at Imola and Paul Ricard, as well as in free practice in Monaco and Hungary. But he has at least started to rebuild that confidence over recent races despite the lack of results.
While he says that the balance of the AlphaTauri hasn't fundamentally changed since he showed impressive pace in Bahrain, scoring points for ninth place on his F1 debut after briefly running as low as 17th early on, he does admit to getting into "a bad loop losing confidence" and that he "couldn't adjust to the car".
"He brakes early but he carries more entry speed to mid-corner," says Tsunoda when asked by The Race to compare his style to Gasly's.
"He just has good confidence with the rear and he turns in one go and doesn't have to wait to feel the car movement to rotate the car.
"I didn't have that confidence so I have to turn in slowly, progressively to feel the car first. That means a lap time difference. The driving style is not the same, definitely."
Tsunoda describes building self-confidence as the "main key" to unlock his potential, which is there despite what can only be described as a poor rookie season so far.
But he at least has what Gasly didn't have at Red Bull, which is more than 12 races to get a foothold against a team-mate who is performing strongly.
Now, he must make the most of the rest of the season to be able to hit the ground running at the start of 2022 if he's to have any chance of rebuilding his F1 reputation having come into the season looking set to excel.