Back when I was on the Formula 1 pitwall, I always enjoyed the challenge of changing track conditions whether it was in qualifying or the race.
It's always great to get one over the big boys and there were times when we did just that at Jordan and Stewart, so whenever I'm following a session or a grand prix, I always keep a look out for opportunities for the small teams.
That's why I was tweeting during Q3 suggesting Williams and George Russell should go out on slicks, but wait until there were around six minutes remaining.
That would leave him enough time for an out lap, an exploratory lap, a recharge lap and the chance to get across the line with 10 or so seconds for the final lap. That's the one that would count.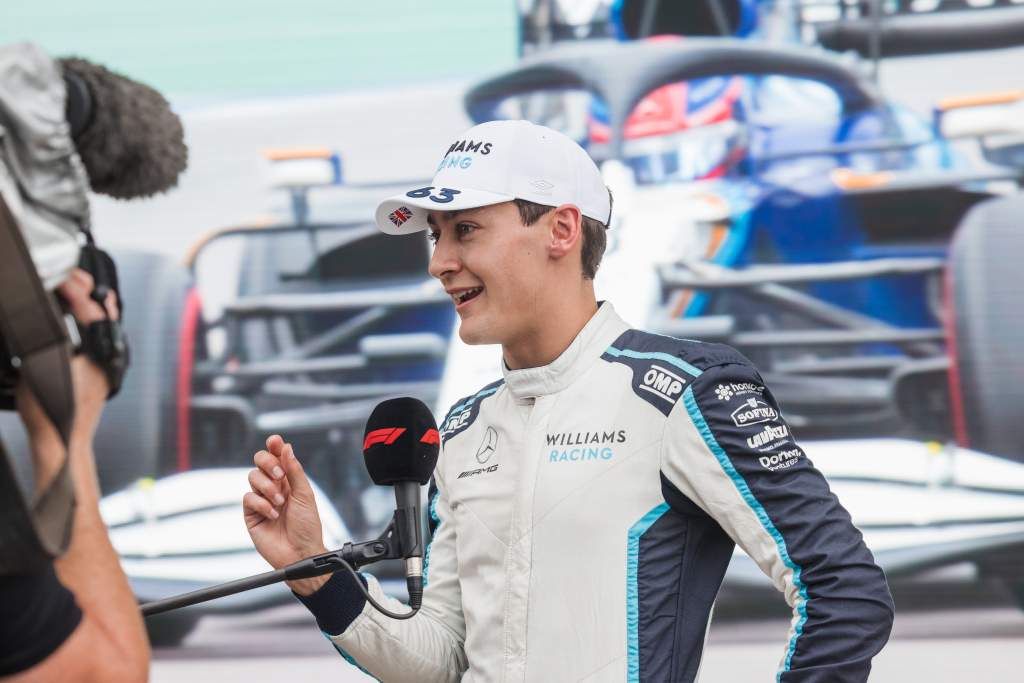 In the event, Russell headed out with around 10-and-a-half minutes to go but that was just to take a look on used intermediates. He then returned to the pits and headed out on fresh softs with, you guessed it, six minutes remaining.
He then had enough time for two push laps with a recharge lap in between, although his only complete push lap ended up being the last one that jumped him up to third.
It's similar to what happened at Spa in 1994 when Rubens Barrichello put the Jordan 194 on pole position after heading out on slicks. Although it also helps when you have a good car and it shows how on the edge the conditions were that day because Eddie Irvine was fourth in the second car but on wets.
We were lucky then as we didn't have all that recharge stuff to worry about with the hybrid system, the driver could just get on with it.
It's always easier to make these bold decisions, as Williams did, if you are a small team with not a lot to lose but everything to gain.
If it all went wrong for Russell, he would still start 10th at worst, which is still a good result for Williams. That's why he was the first to go for it was the first to go for it, with others following suit and he ended up third behind McLaren's Lando Norris and Ferrari driver Carlos Sainz.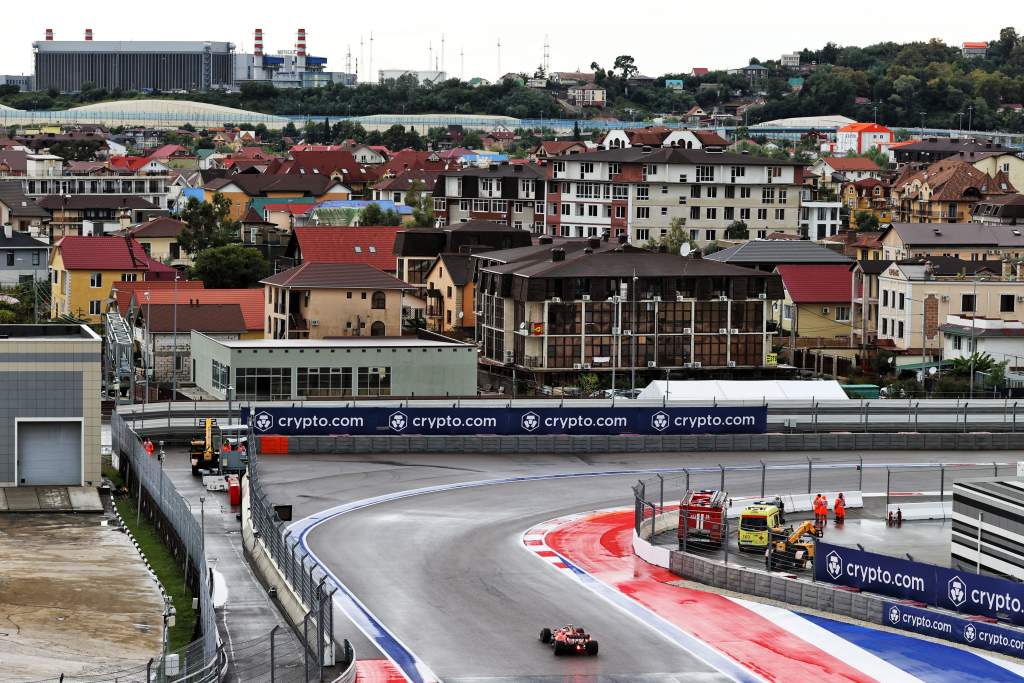 Timing really counted in the battle for pole, with Sainz half-a-second slower than Norris having been only the fourth driver to finish his lap in the session. Norris was three cars behind him and that time can make a difference given the track was improving with every second that passed.
That's why it's so important to have that figure in mind of trying to start the last lap with a few seconds remaining, then you work back and judge your timings based on that.
Mercedes was late to commit and had all sorts of dramas. Lewis Hamilton hit the pitwall on the way in and damaged the front wing. The team didn't have a fresh front wing ready and while everyone was fumbling around trying to recover, Valtteri Bottas was sat there for half-a-minute delayed by the whole saga. Then Hamilton spun on his one lap on slicks.
As Mercedes team principal Toto Wolff said on TV, they were the first two cars on the track in Q3 and couldn't get into line with the laps to make the slicks count at the end. This was because even without the mishaps in the pits, the strategy Mercedes had committed to didn't allow enough time for it to come in and have two laps on the slicks, let alone the recharge lap between them. It needed to believe that the slicks would be faster and give up earlier on the intermediates.
Completing a single push lap on slicks isn't enough in those conditions, so it's no surprise neither Mercedes driver could improve on their final run. Effectively, Mercedes traded the security of completing laps on intermediates and having those banker laps for the chance of getting the best of the conditions.
That's why I don't agree with Wolff's claim that Mercedes managed the session well. The track was drying so why be first out when you know the end of the session is what counts? As I mentioned, you work out when you want to be starting laps late on and work backwards.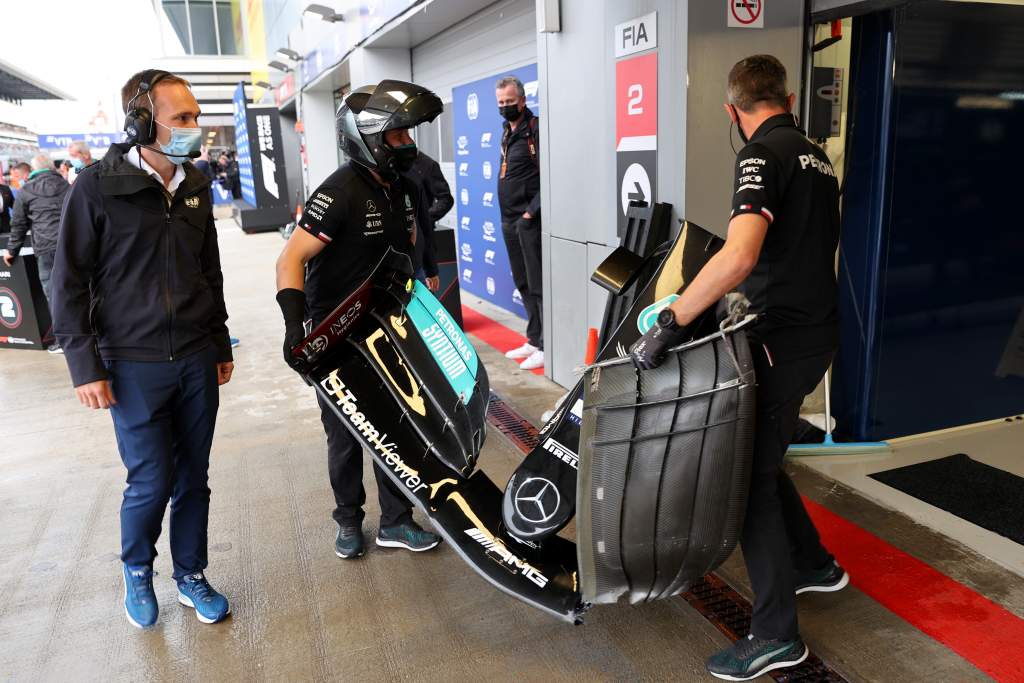 Mercedes didn't react well to the situation so, sorry Mercedes fans, basically it screwed up! If you have the fastest car and end up fourth and seventh then, of course, you've got it wrong.
The risk vs reward is mentioned, but Mercedes effectively risked everything for no real potential reward. It should have had both cars on the front row but failed to do so just by not getting things right.
If I was at Red Bull, I would have been rubbing my hands while watching the circus taking place outside the Mercedes garage. However, to really get something out of it today Red Bull needed Sergio Perez to end up ahead of both the Mercedes cars and he also only had one push lap on the slicks.
The decision to switch to slicks is ultimately all down to the driver, but sometimes the team needs to add to the driver's confidence. I always found you should never ask 'are you sure?', but instead 'let's give it a shot' is always a better comment.
Russell made some very good tyre decisions in Spa qualifying so his feel and then commitment is very good and he did so again this time.
That said, it was a collaborative decision as he told the team to get the slicks ready, meaning he wanted them to be poised, and then they called him in.
All you can do as a team is give the drivers the best information you can and help them have the confidence to go for it. Considering Norris had a shot at pole at Spa last month and crashed, it says a lot about him that he was able to make the most of these conditions this time and get his first F1 pole.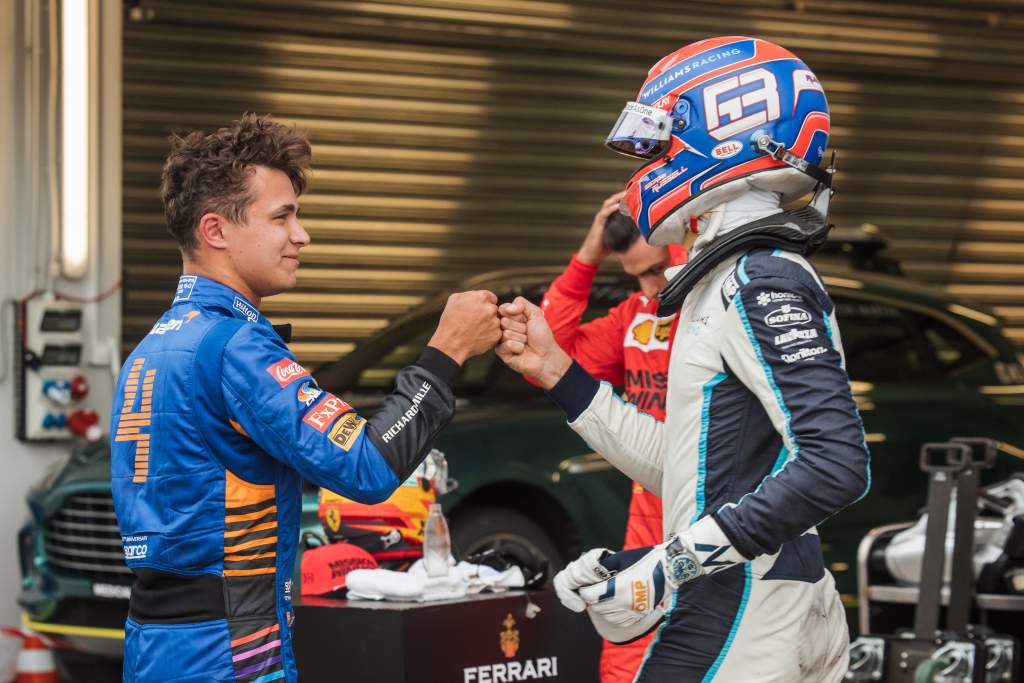 F1 teams thrive on having set procedures and the rhythm of Q3 being disrupted means you need to think on your feet. The quickest team, Mercedes, had everything to lose and lost it while those down the order had varying amounts to gain.
And while Lando Norris's pole position was a great moment for McLaren, I'd say Williams and Russell were the real stars once again.