It was great to see McLaren back where it belongs at the front in Formula 1 and the 1-2 at Monza will give everyone in the team great motivation going forward.
But while we shouldn't expect to see many more of those results this season, 2022 could be a whole different kettle of fish.
I worked for McLaren as a mechanic in a very different time, from 1977-1980 to be exact. It was a difficult period for McLaren, which went through a downturn in performance that led to Marlboro's John Hogan engineering a merger with Ron Dennis's Project 4 team, which was at that point building towards coming into F1 in its own right.
The reason for this period of decline was that the McLaren M23 that Emerson Fittipaldi used to win the 1974 world championship was still being used two years later when James Hunt won the title. Yes, it had been developed a bit here and there but the spine of the car remained the same.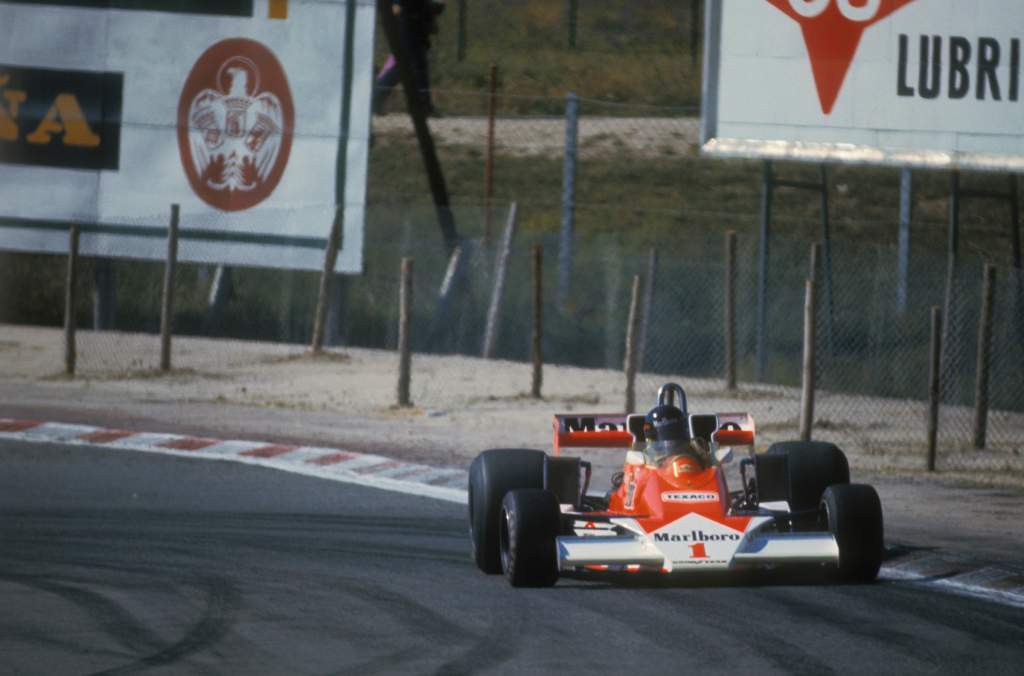 McLaren believed that if you had the right driver, you just dusted down the old faithful beast and we started 1977 with the same old car.
The McLaren M26 succeeded it but the team never pushed into the unknown and it was basically just an evolution of the same concept.
The Lotus ground effect cars, starting with the Lotus 78 and then the Lotus 79, the Tyrrell six-wheeler and even the shortlived Brabham fan car were examples of directions F1 could go in those days but where McLaren didn't dare to tread.
I could see the same thing happening again a few years ago.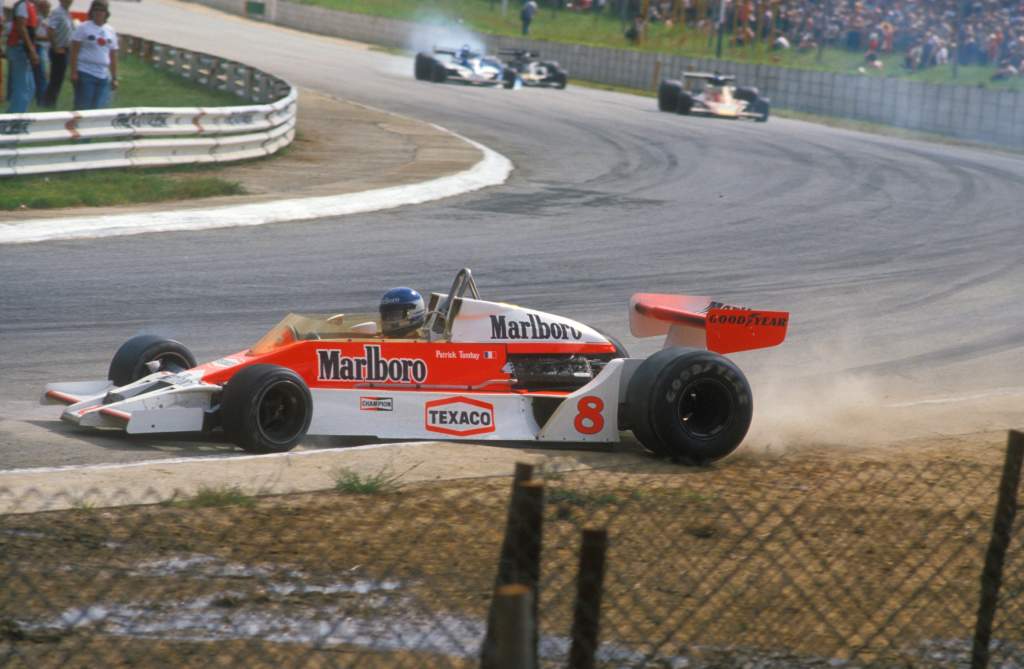 In Formula 1, as soon as you decide you know it all and can stop pushing the boundaries, you will go backwards. McLaren seemed to buy into the idea that because it had a great history in F1 it warranted a great future, but that mindset will get you nowhere in F1, you need to keep pushing the boundaries even to stand still.
McLaren was on a slippery slope from probably 2012, when it had the fastest car on average over the season but reliability problems and operational mistakes meant it wasn't able to win the championship despite Lewis Hamilton's best efforts.
That played a part in his decision to sign for Mercedes, and from that point on a series of fundamental errors compromised McLaren's performances.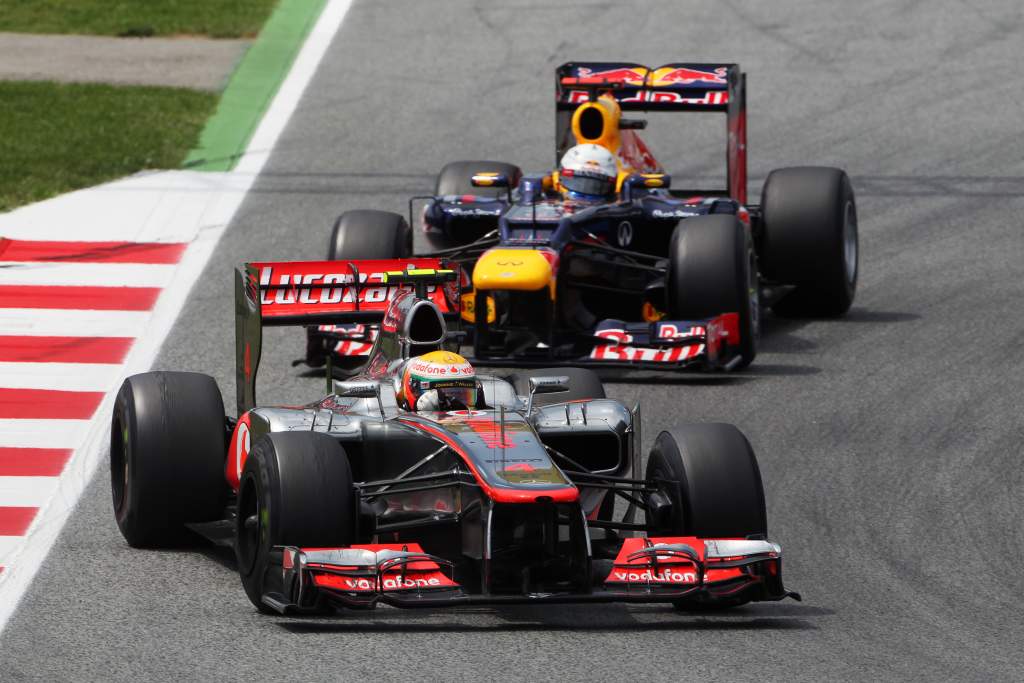 For example, when everyone was utilising the maximum permitted height for the front of the chassis in order to maximise the airflow underneath the nose that is so important for the crucial underbody aerodynamics, McLaren went with a more traditional height. Yes, it wasn't as ugly as some but performance is the priority.
Its front wing detail also fell behind what we were seeing from Red Bull at the time as there was a reluctance to go beyond the three-element package. The rest were moving into four-, five-, six- or even more-element packages at this time.
I was doing the BBC technical commentary then and at most races all I heard was Jenson Button complaining about either understeer or oversteer. There never seemed to be a happy medium but that was because the front wing was like a switch, it was either working or it stalled and the difference was far too big. Having only three elements maximised the surface area and therefore the peak downforce, but it was less robust and when you had a stall it impacted a larger percentage of your downforce.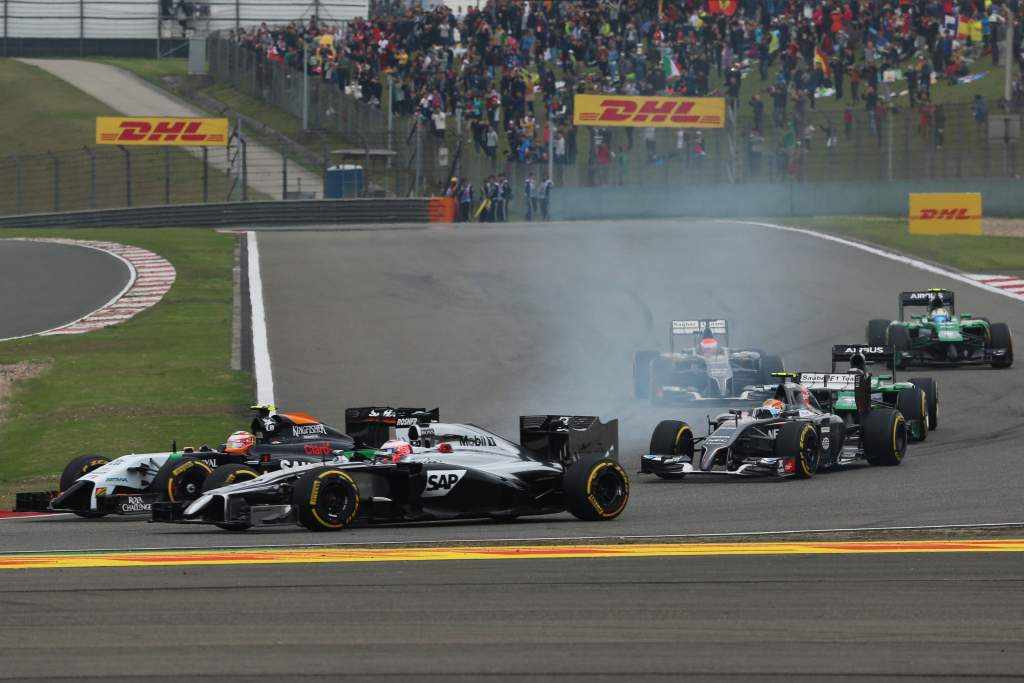 While McLaren was no longer the Mercedes works team in 2014, it had the same power unit as Mercedes, Williams and Force India. Despite an encouraging start in Australia with Kevin Magnussen and Button on the podium, this is when McLaren really started to struggle. It was nowhere near Mercedes and Williams and only just beat Force India. But McLaren had agreed its works deal with Honda for 2015 by then so at the time this seemed like an interim year.
Dennis was right to argue that if you want to win world championships, you do ideally need to be a works team. But for that to work you need to back up that manufacturer, give it time and, more importantly, don't embarrass it.
The last thing that Honda needed to hear over the radio during this period was Fernando Alonso moaning about a "GP2 engine" or claims about how the chassis was one of the best – if not the best – in F1.
That was simply not true and that was at the heart of McLaren's problem – everyone there really believed everything they told themselves and all of its problems were blamed on Honda.
After I had criticised McLaren a few times in the press, I was invited to lunch at the McLaren Technology Centre. Initially, I thought it was to rap my knuckles for being a bad boy but it was actually to explain to me how everyone at McLaren knew exactly where they stood and how they were going about fixing it. I left there even more worried about McLaren's future than when I arrived. Happy to say, the lunch was excellent, so compliments to the chef!
The move to the Renault power units was necessary for McLaren to realise what was wrong. It allowed it to be measured against other teams. The works Renault team wasn't exactly a leading team at that point but it proved to be stronger than McLaren, and if more evidence was needed Red Bull was still winning the odd race with the same engine in 2018.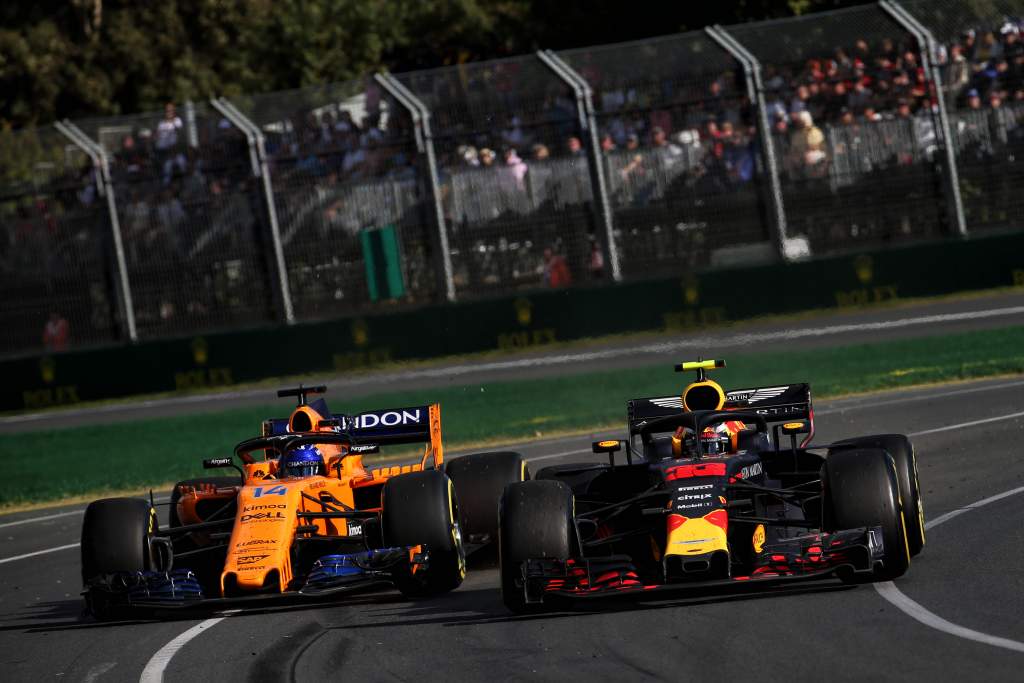 This was the spark for Zak Brown to realise that believing your own hype doesn't win you races and you need good people with experience heading up the various departments.
The arrival of Andreas Seidl as team principal and James Key as technical director was part of creating more of a Christmas tree-style structure. That way, everyone knew who they worked for and reported to.
Crucially, that cut back on the politics with different departments blaming each other for problems rather than working to solve them. They now had leaders that were not afraid to take the hit if they headed off in the wrong direction.
Key came through what I often call the 'Jordan School of Motoring'. It can't have been to bad a place to cut your teeth as Andrew Green, John McQulliam, Mark Smith and Sam Michael all came through that same school and ended up as technical directors with one team or another, with many others heading up aero departments.
James was always very thoughtful and deep. He wanted to understand everything and how or why it worked, or in some cases didn't work. He wasn't a designer but he was into setting up systems, data analysis, reporting procedures and structures that would mean a team didn't get lost in the decision-making of what was positive and what wasn't.
Seidl came from the Porsche LMP1 project and knew exactly what was required structurally and organisationally to become a winning team.
James came from Toro Rosso, having previously also been technical director at Sauber and Force India. That also meant he had a good idea of the Red Bull way of doing things and what level the equipment needed to be to achieve that success. He recognised very quickly that McLaren's windtunnel and driver-in-the-loop simulator were outdated.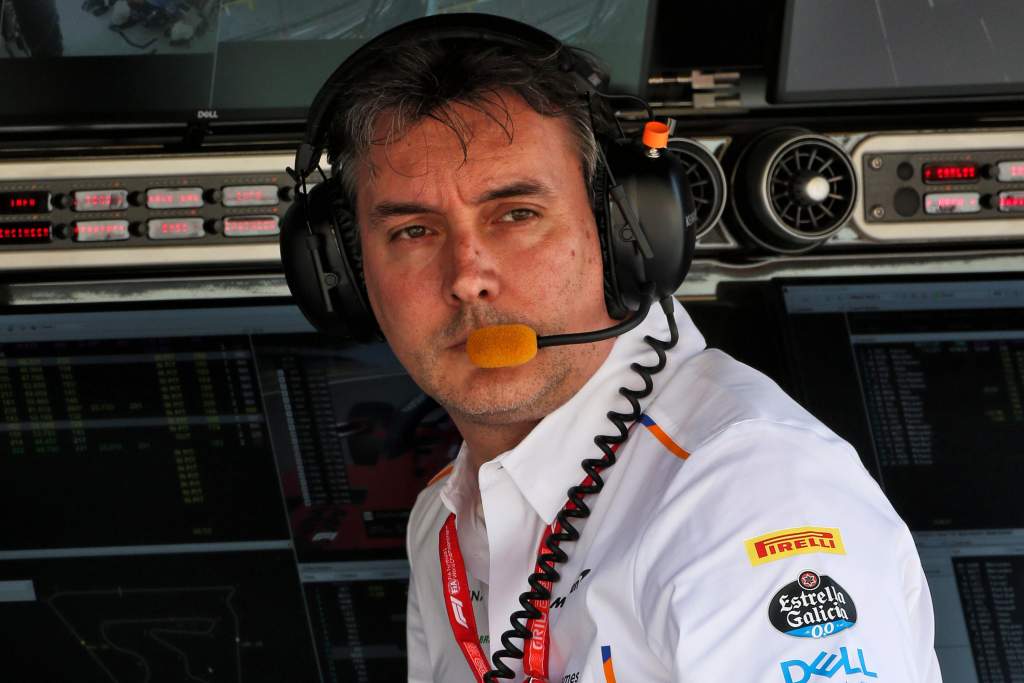 As a side story, in Montreal in 2012 McLaren had a gearbox problem in FP3 and couldn't get Button's car ready for qualifying. Again, I criticised McLaren for this as these things should be on standby ready to install. After that, I was invited down to the MTC to do a small feature on how complicated the 2012 F1 cars were, which we did, no problem.
While there, racing director Michael took me to the men's room to wash up before lunch. They had these big mirrors in front of each basin with a fan outlet for drying in the bottom of each of them with a proximity sensor on the underside. So just wave your hand there and the fan came on to dry your hands. Sam opened one of them up to show me that inside was a small 2kW fan heater from Focus DIY with a piece of flexible hose crudely taped onto it.
There's nothing wrong with that because it dried your hands but I was expecting something, shall we say, just that bit more state-of-the-art. And when it comes to the tools to develop your F1 car you need the latest state-of-the-art equipment, something off-the-shelf from Halfords is probably inadequate.
With both Seidl and Key pushing to restructure and upgrade the facilities, which also included increasing the CFD and production capabilities, it's clear McLaren was now capable of taking a major step forward again. Inevitably, it takes time and it's still in the middle of that process but we are starting to see the fruits of its labours.
The McLaren windtunnel is the main hub of the MTC and the lake is actually used to cool the tunnel and keep the airflow at a constant temperature, But it just got outdated.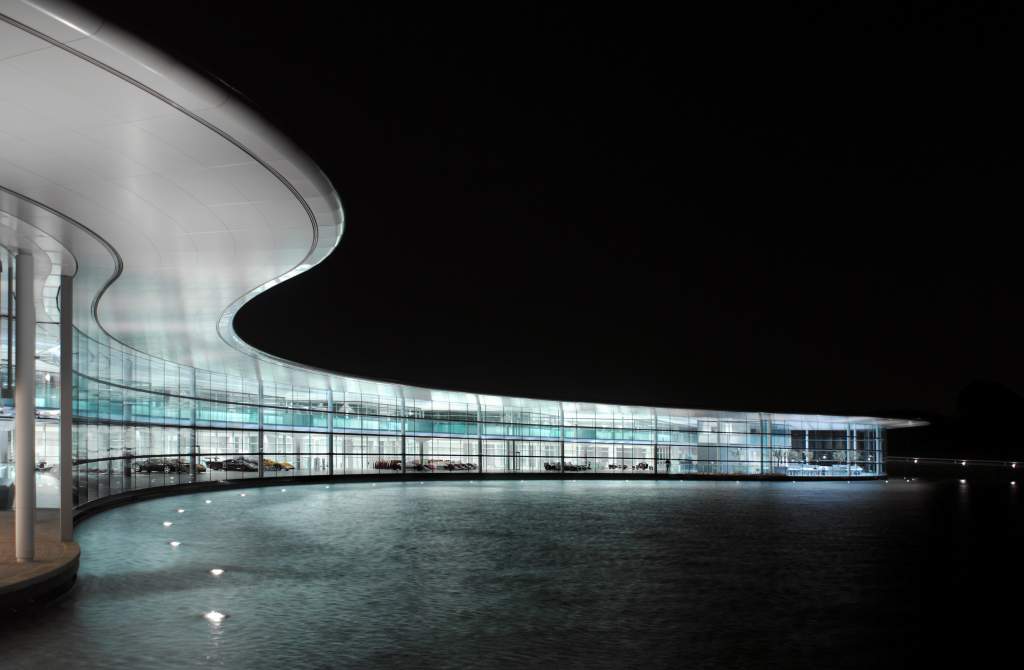 When it's as integrated in the building as much as McLaren's is, or perhaps I should say was, it is very difficult to update or improve. Temporarily, it has moved to using the Toyota windtunnel in Koln, which is a known quantity as plenty of other F1 teams, including Force India when Key was there, have used it.
McLaren's new windtunnel is due to be completed late 2022 so probably won't be fully in use until developing the 2024 car the following year. Until then, I'm sure it will stick with the Toyota facility. Having your own windtunnel on site simply reduces the logistics of operating a test and it allows you to develop more analysis procedures that function real time while tunnel testing is progressing.
I don't expect any more 1-2s this season, but it wouldn't surprise me to see McLaren becoming a major player as far as nicking points off either Red Bull or Mercedes – I suppose I should say Max Verstappen or Lewis Hamilton – is concerned. It would be great to see a third team up there adding more depth to the competition.
I'm pretty sure that 2022 will be when we first see McLaren as what we might just call a complete team that has the drive to not just do the best it can but to push for wins or at least podiums each and every weekend. And as we know, if you get enough of those then a championship might just be around the corner.
Hopefully one percent of my criticism over the last few years has helped it move forward. I'm proud to have worked for McLaren during my career and to see it regroup and be successful is very satisfying.