With Formula 1's Ross Brawn recently confirming that all teams will "need to run a young driver on a Friday on a certain number of occasions" next year, the key question is exactly how that regulation will be defined.
It might seem simple enough as, after all, a young driver is a young driver, right? But it's essential that F1 gets the framing of the rule right, not only in ensuring the number of occasions is high enough, but also that the right drivers are getting the chances.
The only definition of "young drivers" in F1's regulations is a desperately inadequate one. It pertains to the need to run one 2021-specification car on the first day of the end-of-season Abu Dhabi test, which "must be used for the sole purpose of providing young drivers with the opportunity to test current Formula 1 cars".
This definition has been in use for some time but has never been fit for purpose if the desire really is to give young drivers mileage. All it requires is that the driver in question must possess an International A licence (so that's neither a superlicence nor the easier-to-attain FP1 superlicence), and that they "not have competed in more than two Formula 1 World Championship races during their career".
The first thing that strikes you about this is that there is no age limit, which means that it categorically is not a real 'young driver' definition. While in many cases genuine young drivers have been given mileage, some teams have also used drivers that, while complying with the letter of the regulations, aren't in the spirit of it.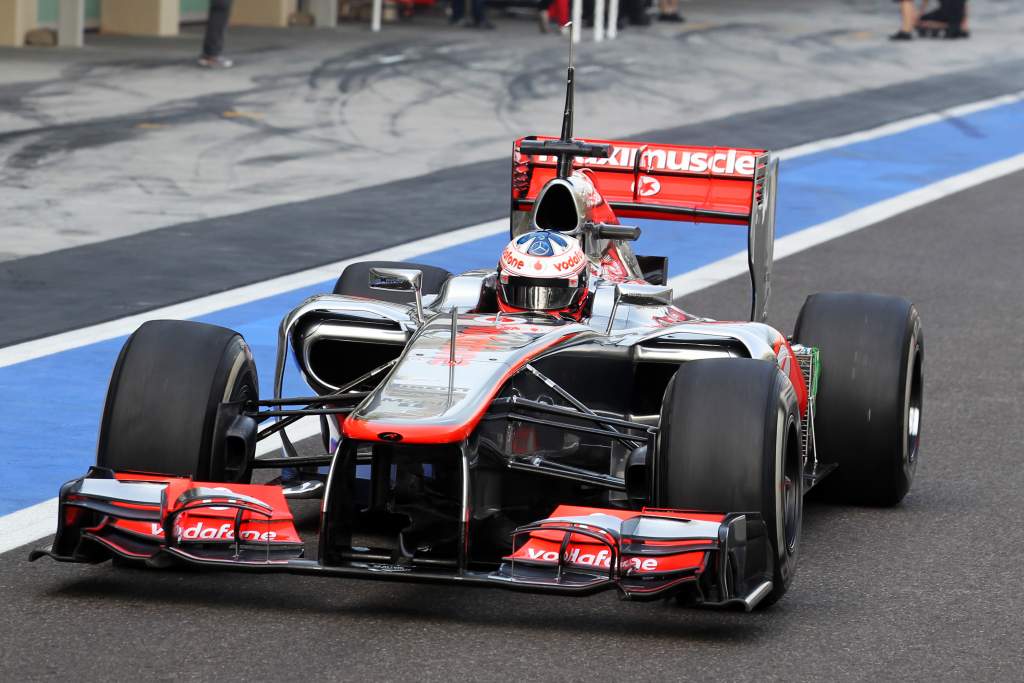 For example, in the 2012 young driver test McLaren ran Gary Paffett. Paffett was a hugely accomplished test driver and someone who deserved a shot in F1, but was at that point a 31-year-old who McLaren had no intention of giving a race drive to. McLaren and Paffett are far from the only examples of this, but it does underline a hole in the rules.
And this is a clear problem even before you factor in last year's absurd situation where Fernando Alonso, Robert Kubica and Sebastien Buemi were allowed to run as young drivers. A tenuous and entirely made-up rule meaning that drivers who had been on the sidelines were permitted to run made a mockery of the whole point of a young driver test. It would have made more sense to scrap the rule entirely and allow anyone to run.
So how should F1 define young drivers for the purposes of FP1 running? Firstly, an age limit is a must. A cut-off that states the driver must be 25 or younger on December 30 of the year in question seems a logical way to tackle that.
While 25 might seem a little high, it's based upon the case of Antonio Giovinazzi who turned 26 during his first full season in F1 in 2019. His case is also relevant to the number of starts permitted as to qualify he would need the current limit of no more than two starts to apply given his pair of outings as Pascal Wehrlein's stand-in at Sauber in 2017.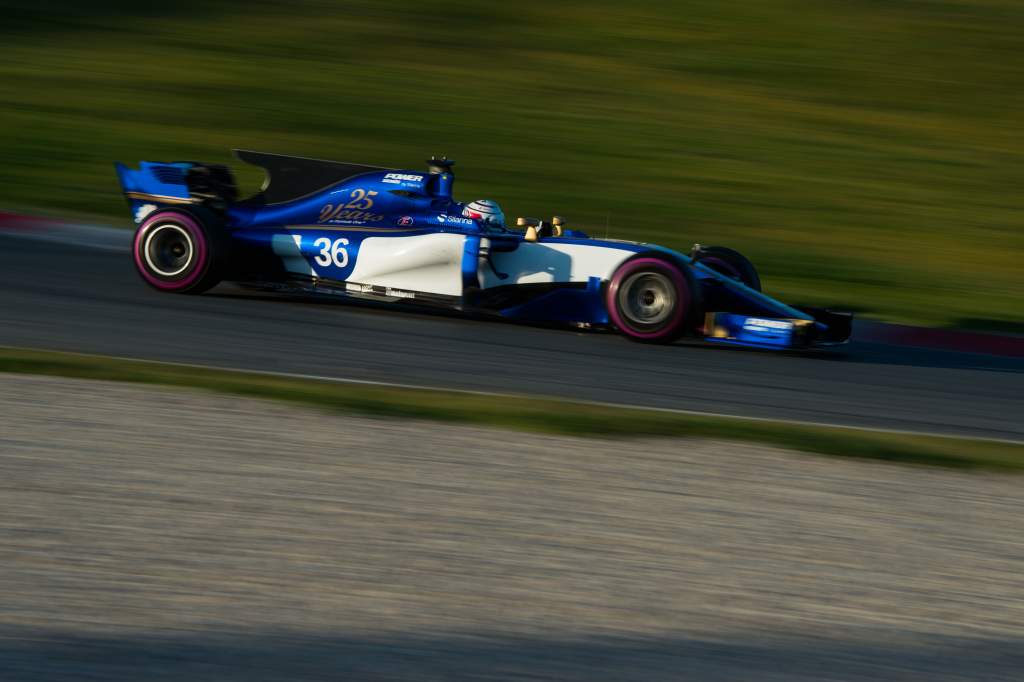 To prevent drivers of that kind being locked out, it would seem prudent to nudge that number up slightly just in case of a young driver getting a few more starts under their belt as a stand-in – say, no more than five just to futureproof the rule.
Currently, the only drivers in the age bracket with that sort of number of starts who could be considered F1 aspirants are Pietro Fittipaldi (two starts) and Jack Aitken (one) – although both will be 26 next year. But it's possible a young driver could rack up a few more starts than that given how rapid-fire the races are now and it would be unfortunate to exclude a driver with genuine aspirations from FP1 runs just because of a four- or five-race stint as a sub that led nowhere.
So being no older than 25 during the year they are running in and with no more than five starts is an easy enough framework. The question of the level of these drivers should be taken care of by the existing regulations allowing a Friday-only superlicence. While that bar is perhaps a bit low, it wouldn't be realistic to allow only drivers qualifying for a full superlicence to run.
None of this would guarantee that teams would run drivers they are seriously trying to develop for a race seat. There will still be the incentive to run drivers who bring money (as Roy Nissany does for his Williams outings – although he would not qualify as a young driver on the basis of age under these suggested rules) and to use simulator specialists to assist with their factory-based work. But it does also ensure that the best and brightest from the junior ranks have more chance of mileage.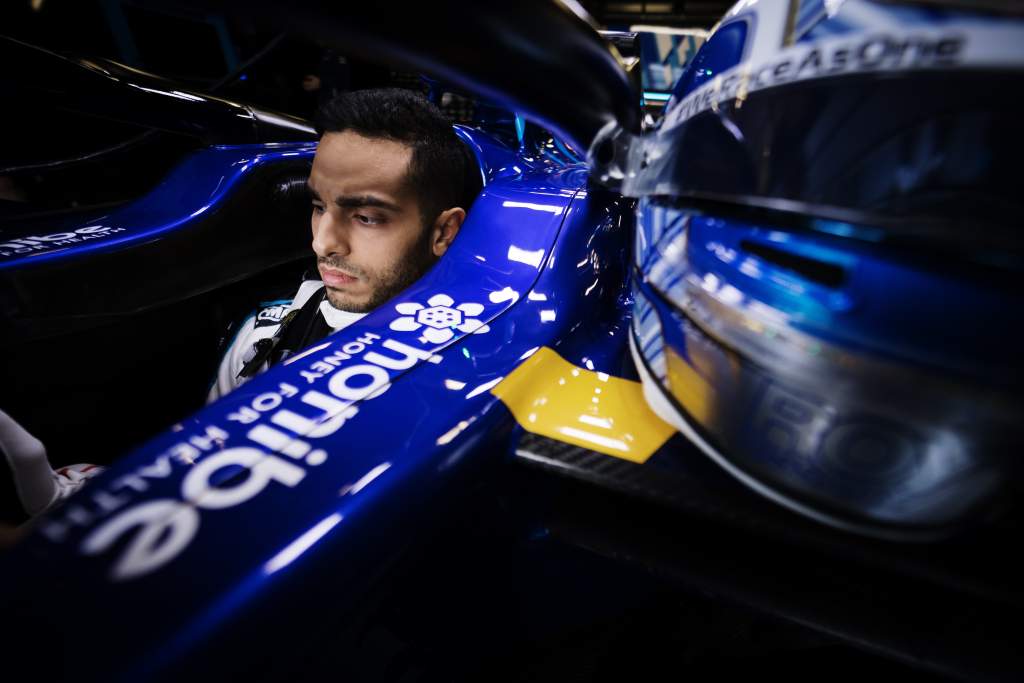 Additionally, the regulations should exempt teams already running a rookie from having to fulfill this rule. To use 2021 as an example, that means Haas (thanks to both of its drivers being rookies) and AlphaTauri (thanks to Yuki Tsunoda) would be exempt. This would ensure that the development of rookies in a race seat is not hindered, and also add a very slight incentive to any teams considering a newcomer.
Inevitably, different teams will lobby for different things based on what suits them. But if F1 is serious in its desire to create further opportunities for young drivers then the way this rule is framed is a small, but significant, test of both Brawn and F1 CEO Stefano Domenicali's determination.