Open defiance from Lewis Hamilton and Sebastian Vettel in the wake of an FIA rules clampdown put a weird Formula 1 feud in the spotlight over the Miami Grand Prix weekend.
The two most decorated drivers in F1 have been the most prominent objectors to the FIA suddenly enforcing long-standing rules on jewellery and flameproof underwear.
Hamilton now appears to be locked in a stand-off with the governing body that could result in him eventually being hit with a fine of more than $250,000 every time he drives the car.
But this bizarre feud over nose piercings and pants also seems to be linked to a deeper divide between F1 and its governing body.
Vettel escalated the matter in a press conference appearance by suggesting the FIA was making it "more of a personal thing and in a particular way targeted to Lewis".
He also has an issue with the underwear crackdown becoming such a big talking point. Ahead of Friday practice in Miami, to poke fun at the matter on an even more public stage, he donned a pair of boxers over his race suit and made sure it was seen in the pitlane.
Much like Hamilton's press conference stunt, turning up on Friday wearing multiple rings and chains, and three watches, in addition to his piercings, this was a pantomime act.
It looked a little silly, it got a few laughs and it seemed to be contributing to a non-issue escalating quite rapidly. But when two drivers of such stature are happy to stick a symbolic middle finger up at the governing body – well, then it all feels like a bit more than just a petty row.
The rules regarding jewellery and underwear have been around for years. Some reading this will sympathise with Vettel, Hamilton and other outspoken drivers like Pierre Gasly and Kevin Magnussen. Some will side with the FIA.
What's interesting is that these rules are suddenly being enforced, where the impetus for that has come from, and the political context bubbling away in the background.
While race director Niels Wittich is obviously the enforcer of these rules, he is just the middle man. The instruction to be no-nonsense has come from FIA president Mohammed Ben Sulayem.
The FIA's position is that the new president has simply asked if the rules are being followed and then told Wittich to crack down when he learned they weren't.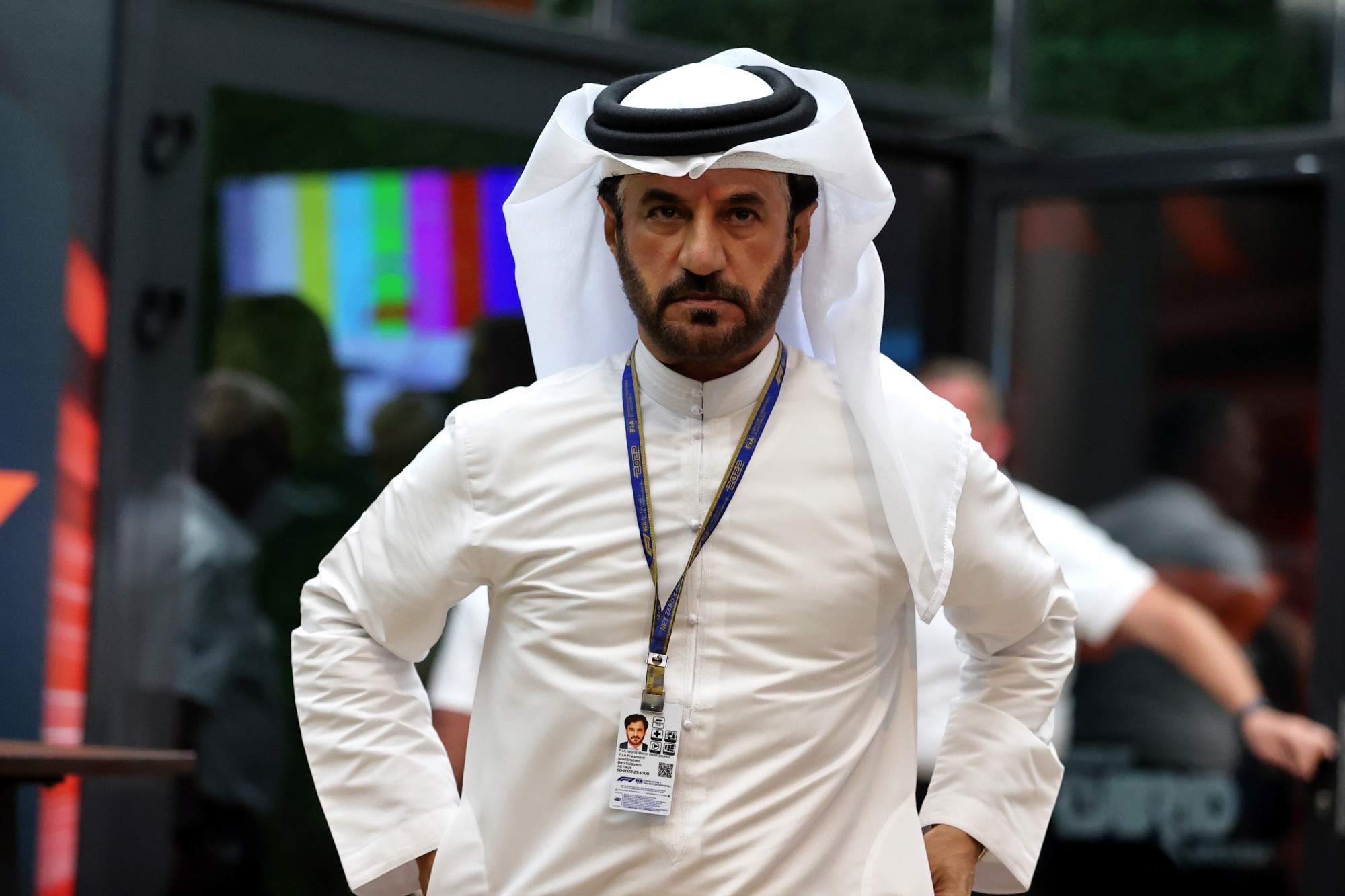 However, others in F1 think there is more to it than that. And there's a divide emerging in the paddock between F1 and the FIA for the first time in years, that first became apparent after last season's Abu Dhabi Grand Prix.
F1 CEO Stefano Domenicali was said to be unhappy with the FIA's handling of not only the closing laps, where errors contributed to the controversial conclusion in which Hamilton lost the race and the world championship, but the fallout as well.
What should have been a much-celebrated conclusion to a thrilling 2021 season descended into several weeks of criticism and accusations of the race being manipulated. And, unofficially, F1 figures like Domenicali are believed to feel that the FIA handled the situation poorly and fuelled the uproar by being slow to act and lacking transparency.
More recently, Ben Sulayem has prompted complaints behind the scenes over the bid to get the number of sprint events increased to six next season.
After teams blocked such a move for 2022, a recent F1 Commission meeting gained the necessary support to hold six sprint races in 2023 – before Ben Sulayem objected.
The FIA says more time was needed to do due diligence on the proposal. In public, the teams have said it requires more "homework" from the governing body. Privately, there have been claims that Ben Sulayem has simply demanded more money be given to the FIA to make it happen.
For a while, there have been murmurings of discontent over the FIA's role in the Formula 1 world championship and exactly what its responsibilities should be in the future.
Revenue from F1 is understood to contribute more than half of the FIA's entire income. So Ben Sulayem's apparent attempts to get more money for the organisation have been poorly received.
Ben Sulayem's role in the sprint debate and the clampdown on jewellery and underwear are high-profile examples of how he has already been more interventionist than his predecessor Jean Todt.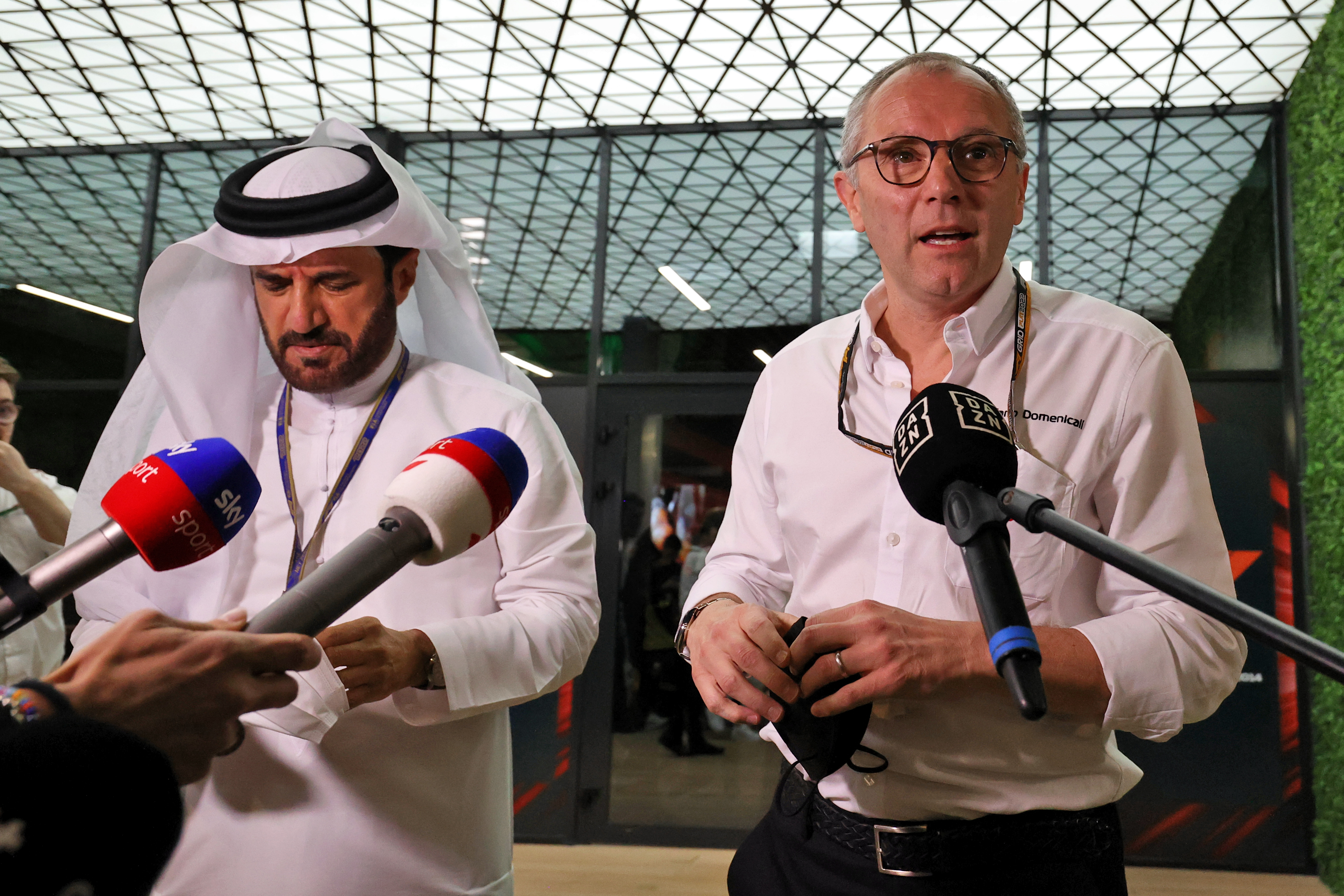 And in the space of a week he has put some significant noses out of joint – first the teams, then the championship's two most successful drivers.
F1's other stakeholders seem to feel the governing body might be overstepping its place as a regulator, making power plays in the F1 Commission and being obtuse in applying the rules.
In response, the FIA says this is not about picking fights and that no individuals are being targeted at all. They've also dismissed the suggestion this is any kind of payback for Hamilton skipping the prizegiving last year amid the Abu Dhabi fallout.
After the Michael Masi era when people consistently complained the rules were not being enforced properly, it's typical of F1 to suddenly have a controversy over the rules being too strict.
But that's probably because the wider context points to a bigger row brewing, the influence of the new FIA president ruffling feathers, and F1 beginning to wonder if something should change.
The specific row over jewellery remains very much an open issue for now as Hamilton has indicated he will not comply with the rules once his current two-race exemption expires after Spain.
How this matter is resolved may point to how the FIA wishes to exercise its authority under its new leadership. And that could have far bigger consequences beyond piercings and pants.