Despite having questioned Ferrari's strategy during the French Grand Prix, Carlos Sainz has insisted the team gets unfairly lambasted for how it plans out its races.
The Spaniard had charged from the back row of the grid to the thick of the podium battle at Paul Ricard but was compromised late in the race by a five-second penalty hanging over him for an unsafe release during his first pitstop.
On the mediums during his second stint after starting on hards, Sainz worked his way past the Mercedes of George Russell and the Red Bull of Sergio Perez and ran third when he was called in for his second stop.
There he served his five-second penalty, which would've otherwise been added to his race time. He rejoined in ninth and fought his way back into fifth place, while also picking up the extra point for the fastest lap.
But Sainz spent much of his final stint questioning Ferrari's decision to bring him in again, believing he would've had a shot at pulling away from Perez and Russell and hanging on to the podium despite the penalty.
However, his tone softened up immediately after the race when the team told him it had serious doubts over the tyre lasting, to which he acknowledged "I know, I know" but argued they had nothing to lose.
Asked by Sky about the strategy after the race, Sainz said: "I think the team has done a very good job on strategy this year. I still believe at Ferrari we get super-criticised for things that other teams might be going through also in their pitstop windows."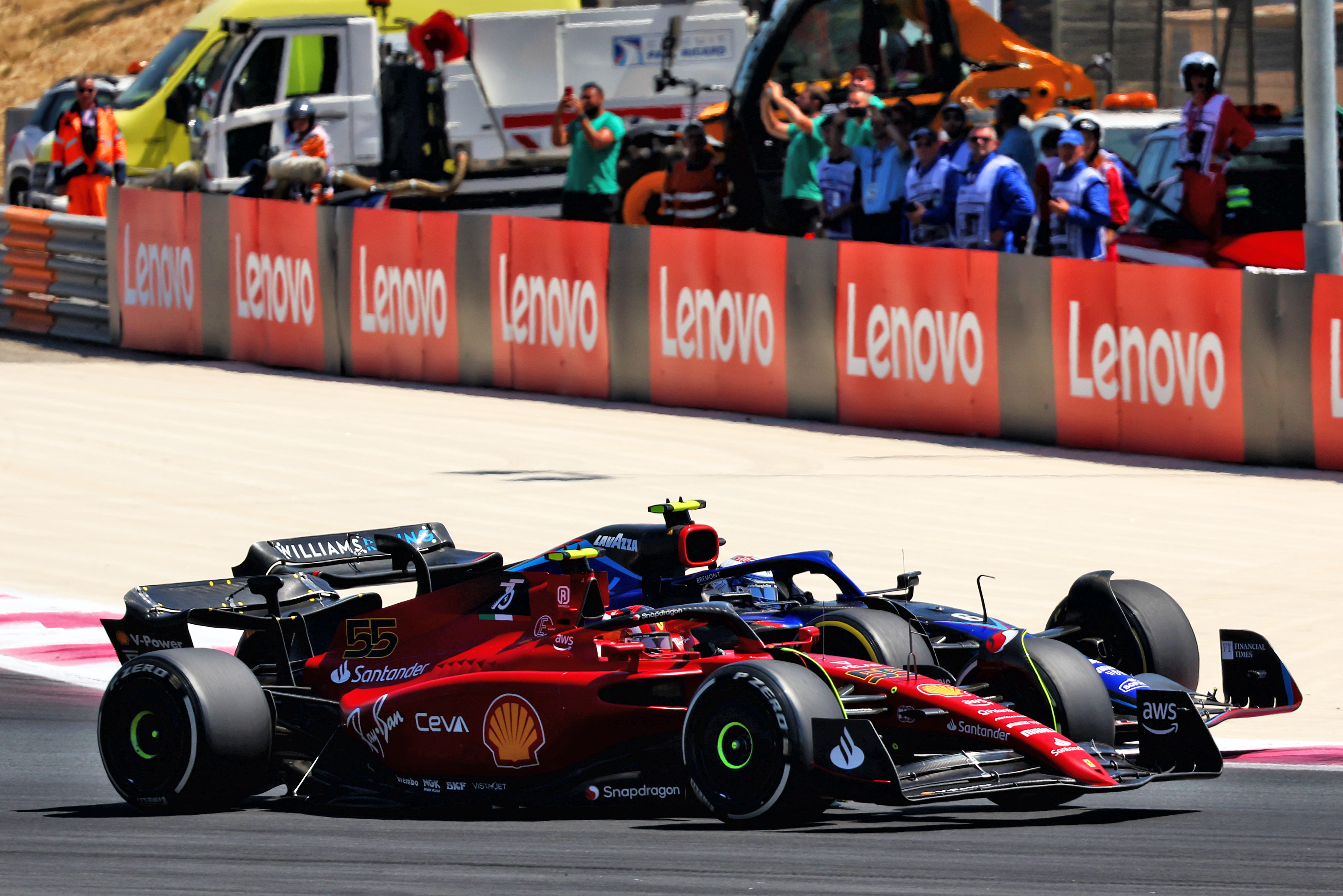 Sainz had made the very same argument the day prior, when pointing to Ferrari's orchestration of the tow he gave to Charles Leclerc in Q3.
And while his race on Sunday also featured frustration at being told to 'box' right as he was lining up a pass on Perez, Sainz was fairly emphatic in sticking up for Ferrari's execution post-race.
"Every time there's a tricky moment on strategy we are discussing things, but we are not a disaster like people seem to say we are. It's just, we like to discuss things, we are open about them – yes, I was in the middle of an overtake but the team believed that was the right lap to stop and come back through the field.
"I believed that maybe at the time it was maybe better to risk it and stay out and see what happens with the tyres, even if it was a medium tyre on the limit of the life – but I had just made it to P3 and I saw a podium position, I thought if I make these tyres last maybe I can finish on the podium.
"But we will never know. It was a feeling, the team has a lot more data on the computer, they have a lot more numbers to go through, and if they made that decision, I'm 100 percent convinced they made it with the best of intentions and the best of spirits."
Sainz's set of mediums would've had to last 35 laps after his initial pitstop. AlphaTauri's Pierre Gasly did complete a 35-lap medium stint to finish 12th, and his pace stayed relatively consistent in his final stint.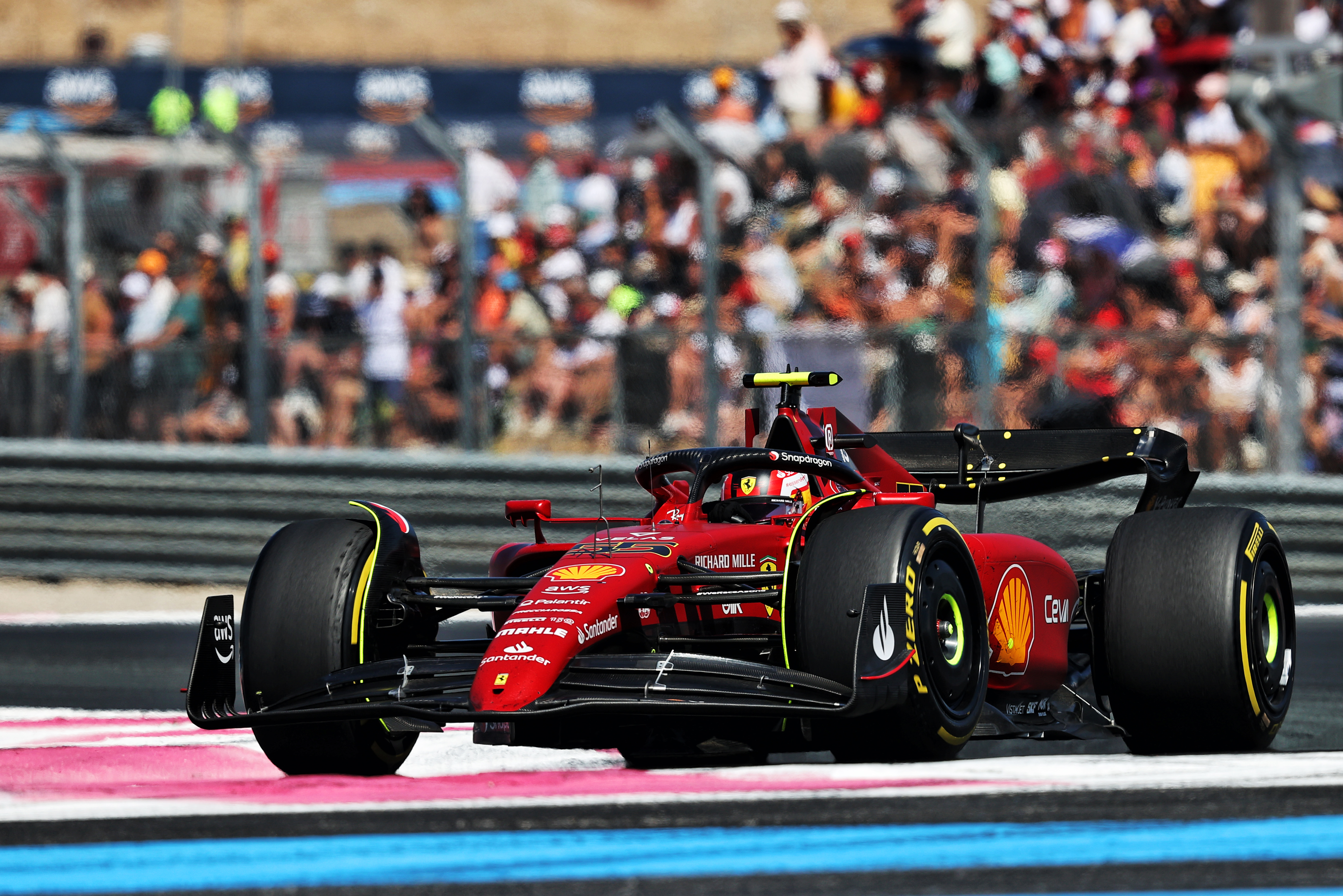 Ferrari team principal Mattia Binotto was very bullish in speaking to Sky in his assessment that Sainz would've dropped back towards Perez and Russell – who lost only a couple of seconds relative to the two cars in front despite their intense late-race battle.
Asked if he felt pitting Sainz for the second time was the right choice, Binotto said: "We don't 'feel' it's the right choice, we are pretty sure it's the right choice. He was short on life with wear and tyres. It could've been really risky to go to the end.
"We don't think he would've had the pace still to open the gap to five seconds – because he had a five-second penalty at the time.
"And by stopping he did as well the fastest lap which was also a point that was somehow granted.
"So I think that was the safest, and the right decision to take."
Sainz likewise said Ferrari "played it safe".
"In the moment, maybe my feeling was different. But I think we will never know what would've been the best thing."