Ferrari is set to reveal its first major update package at the Spanish Grand Prix after Formula 1 championship rival Red Bull gained "a couple of tenths" through car development.
After five races of the 2022 season, Ferrari leads both the drivers' and constructors' championships but has been defeated by Red Bull in two consecutive grands prix for the first time this season.
Max Verstappen won the Emilia Romagna and Miami Grands Prix to cut Charles Leclerc's championship lead to 19 points, while Ferrari's advantage in the teams' standings is now just six points.
The two teams have taken distinctly different development approaches so far.
Ferrari has barely changed its car since a new floor was introduced during pre-season testing, while Red Bull has introduced aerodynamic and weight-saving upgrades since new sidepods, and a new floor appeared at the second test.
Red Bull's early development rate is presumably unsustainable given the budget cap – something Ferrari has asserted publicly for the first time – but even so, Ferrari team principal Mattia Binotto is aware that "in order to keep the pace we need to develop ourself and introduce upgrades".
That will come at the next race in Spain, where Ferrari is set to bring substantial upgrades including a new floor that should reduce porpoising and help Ferrari run the car lower.
"In the next races it will be at least our turn to try to develop as much as we can the car by introducing upgrades," said Binotto.
"I think it's not a surprise that we may have a package in Barcelona which will be important for us.
"As usual I hope that the package we are introducing is working as expected in order to try to catch up the current gap we've got compared to the Red Bull."
It comes at a vital time for Ferrari as while the initial specification of the F1-75 has been good enough to fight for pole position at every race, it has fallen behind the lighter, upgraded RB18 in race trim.
Binotto reckons Red Bull has "got a couple of tenths per lap faster to us" thanks to the upgrades brought to Imola.
Ferrari ran with more downforce than expected in Miami after abandoning a plan to use a lower-drag rear wing because of the challenge adjusting to the new track surface.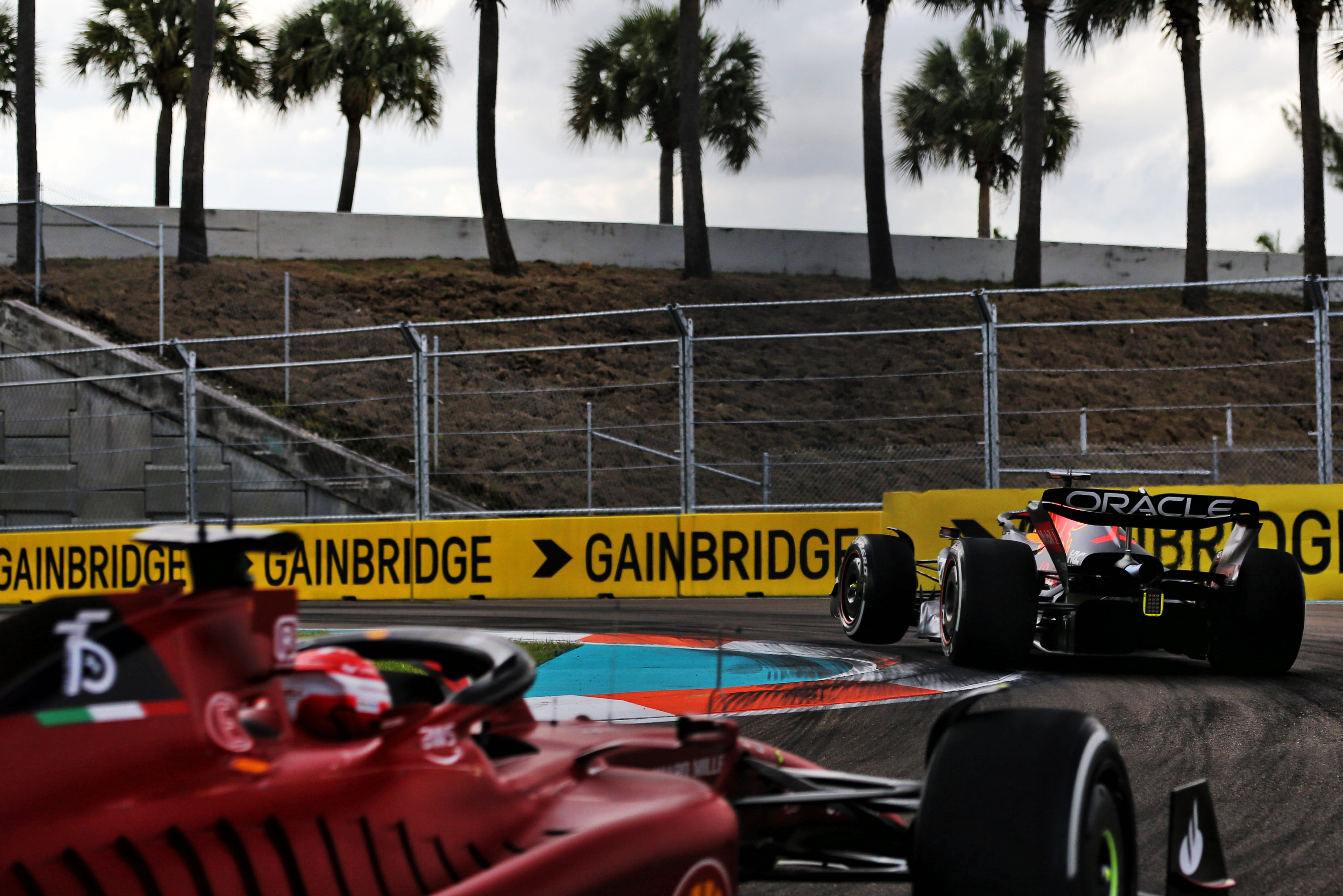 This exaggerated the usual straightline speed deficit Ferrari has to the lower-drag Red Bull but did not come with the anticipated gains in cornering performance – at least not at the lowest speeds, where Ferrari had previously had an advantage.
"Red Bull has been very good in that respect, they were very good on the medium tyres to be as fast as us in the very slow speed corners," said Binotto post-race.
"The reason why is that it's something that we need to assess and understand.
"And, in fact, I believe it's that they have got upgrades in the last races that have made their car simply faster."
Poleman Leclerc finished second to Verstappen in Miami after being passed early in the first stint and only a late safety car allowed him to challenge the Red Bull late on.
After seeing his strong early points lead dwindle over the past two events, Leclerc said it was important for Ferrari to respond even though he claimed "the concern is not there".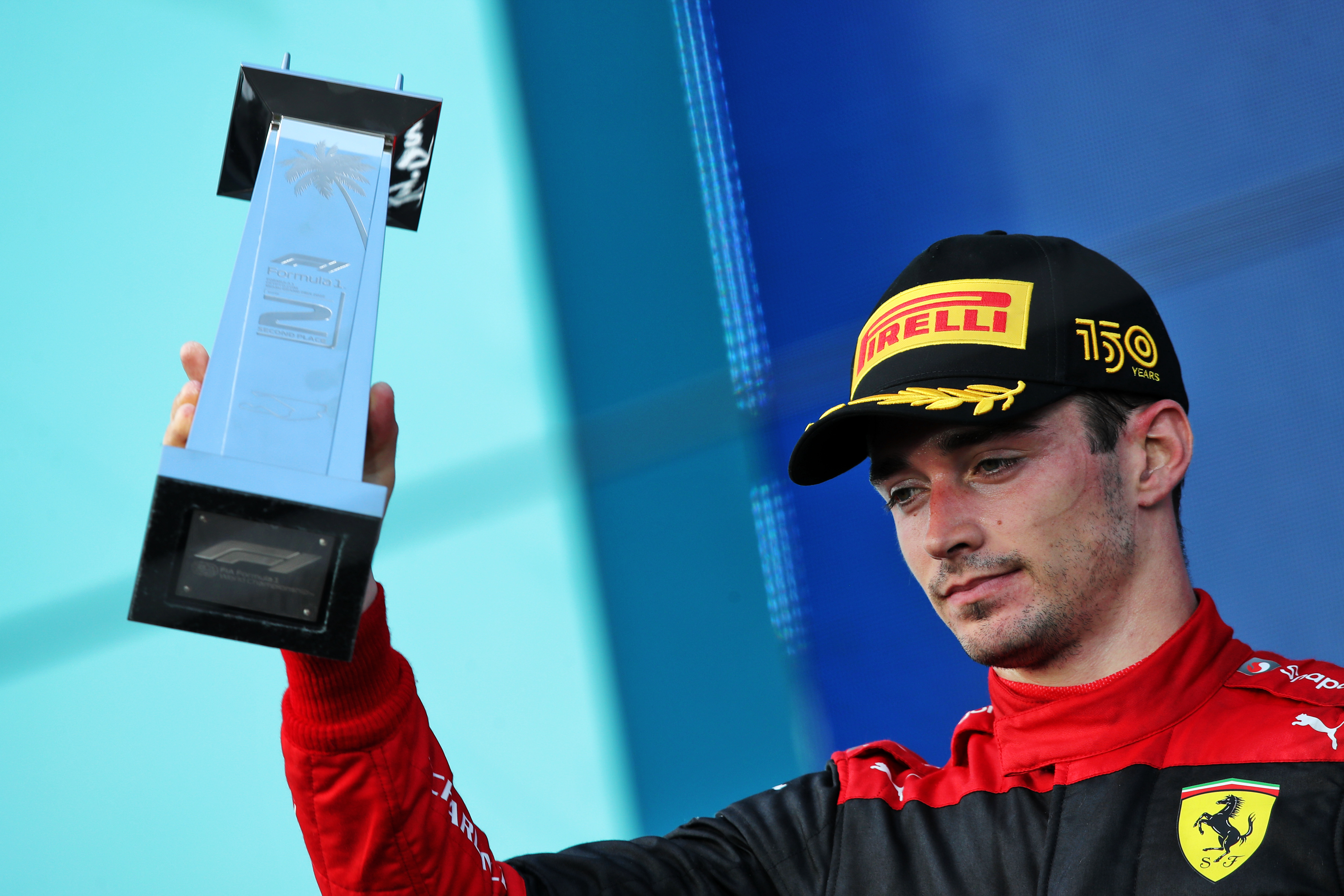 "Of course, they've been improving," said Leclerc.
"I think we all expected them to be improving. They are a very strong team and we are aware of this. So it's not a surprise.
"But I am also confident about my team, and I'm sure that will bring upgrades that will bring us back to the top.
"I hope so. But we are working well and we've been working very well in the past few years to come back on top.
"So, I hope that those upgrades will help us to challenge them again."