There's "no reason" why Ferrari can't win all 10 of the remaining races in the 2022 Formula 1 season and save its championship hopes, says Mattia Binotto.
Charles Leclerc crashing out while leading the French Grand Prix means he has lost somewhere in the region of 99-123 points since the Emilia Romagna GP at Imola, according to The Race's calculations.
It has allowed Red Bull's Max Verstappen to move into a 63-point lead at the top of the drivers' championship with 10 races remaining.
Even if Leclerc was to win all of the 10 remaining grands prix as well as the Brazil sprint race, it wouldn't guarantee the Ferrari driver the title as Max Verstappen could finish second in every race and scoop all 10 fastest lap points and still emerge with the title by two points.
Leclerc's team boss Binotto said he does not look at the points table and thought the potential Ferrari has shown so far this season is evidence that it could win each of the remaining 2022 races.
"What we are focused on is trying to go at every single race and get the maximum results from it," Binotto said.
"And it didn't happen here in Paul Ricard. But again, I think we're already focused on Hungary going there for a 1-2, and I think every single race counts [just as much] as the others and at the end of the season we will do the sum and let's see where we are.
"And I think what's more important is seeing that once again we had a good package, there is no reason why not to win 10 races from now to the end.
"And I think that the way to look at it is positively and I like to be positive and stay optimistic.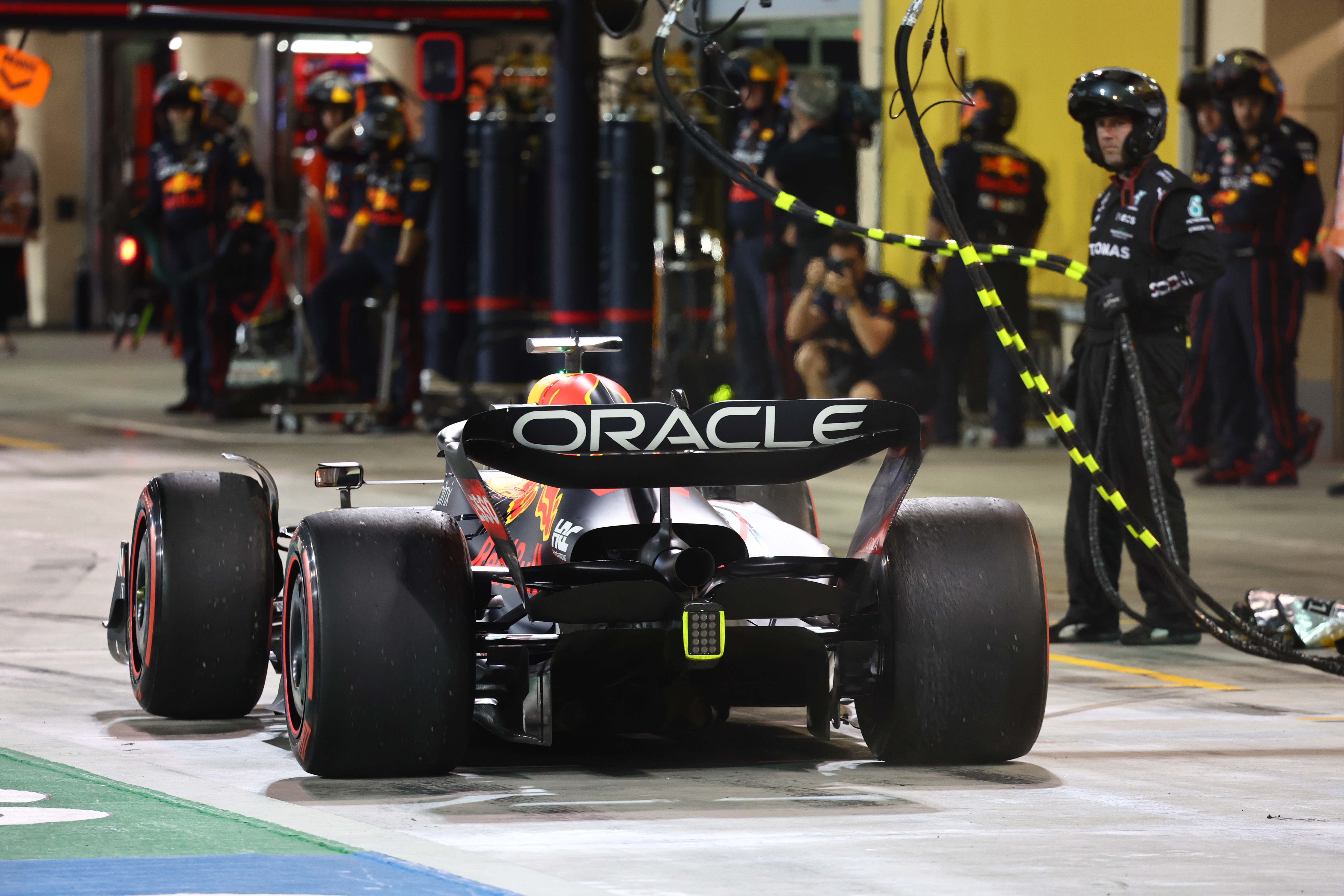 "Could something happen to Max and to Red Bull? It's already happened to them as it happened to us.
"Maybe it happens again, but I'm not counting on it. I think we need to be focused on ourselves and do the best we can."
Ferrari has taken eight of the 12 pole positions this season but has only converted three of them into victory, leaving the team closer to third-place Mercedes than leader Red Bull in the constructors' championship.
Its poor conversion record and points dropped to Red Bull have been a result of driver error, poor strategical calls and reliability woes this year.
Leclerc's French GP crash has resurfaced questions over whether Leclerc is too error-prone to fight for a championship following his crash earlier this year at Imola that sparked the downturn in form.
But Binotto had no doubts over Leclerc's capability of bouncing back and said none of the blame lies with the five-time grand prix winner.
"I think it's a bit of an unfair judgment," Binotto said, when asked if Leclerc was too error-prone.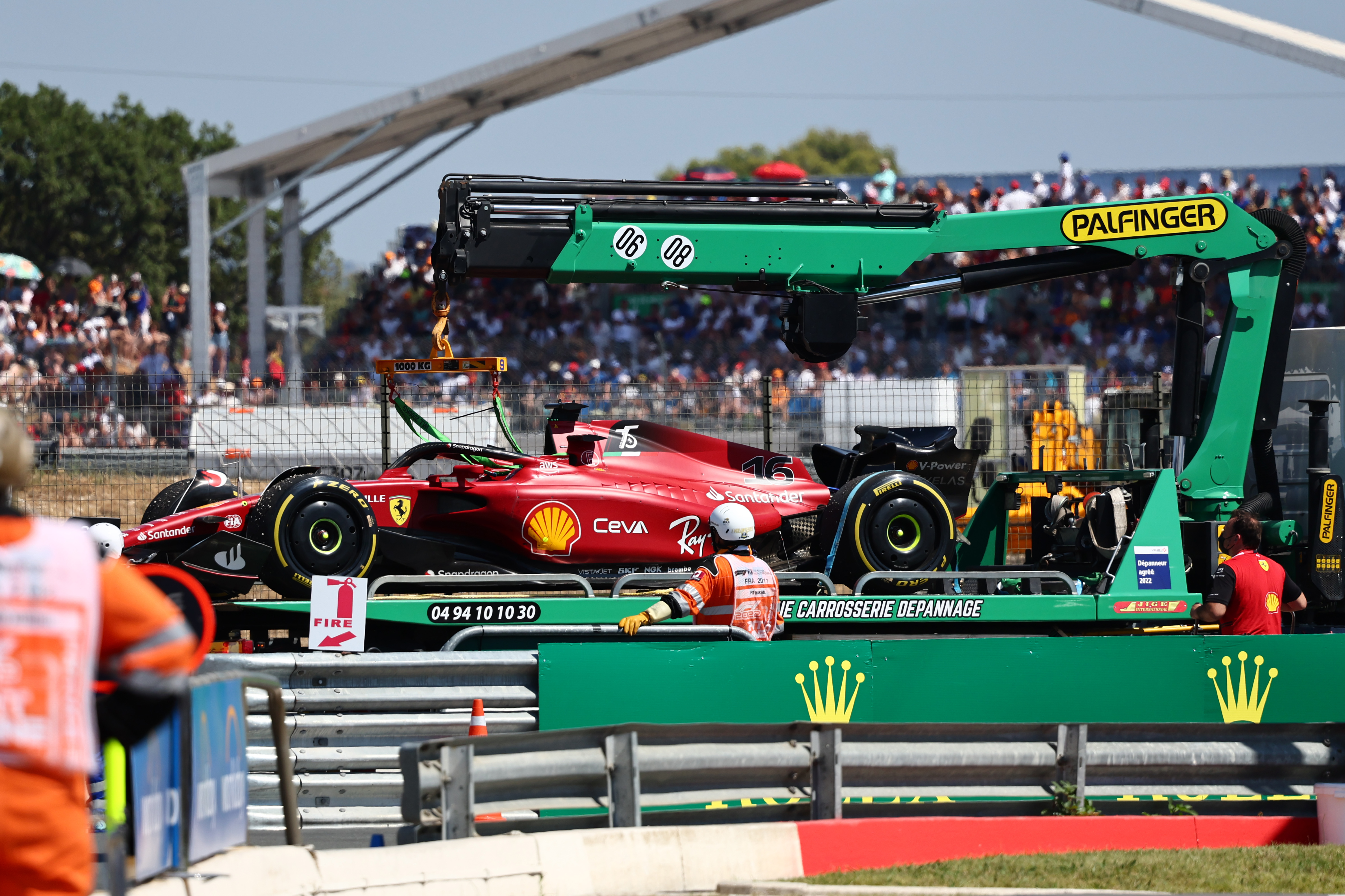 "He was driving certainly at the limit so there are things that may happen when you're driving to the limit, that's why it happened.
"If there's anything else, we take our time with him to discuss, and to judge, but at the moment there is no reason that certainly to blame him.
"And I'm pretty sure he will learn. We have always seen that Charles is reacting very strongly and well to when he's doing mistakes.
"I'm sure that he will be back in Hungary stronger and hungry."
Earlier this month, Leclerc needed to "disconnect" at home in Monaco in-between back-to-back weekends at Silverstone and in Austria, having dropped from first to fourth in the closing stages of the British GP thanks to an ill-fated Ferrari strategy.
Leclerc, who took full responsibility for his error and admitted he did not deserve to be champion if these errors persist, said he just wanted "to be alone" after Paul Ricard.
He said he would "close myself off" at home until he needed to catch his flight to Budapest for the Hungarian GP.