Ferrari will not decide on a replacement for Mattia Binotto until the start of 2023, following his departure from the Formula 1 team.
Binotto resigned as team principal of Ferrari following the conclusion of a 2022 season that started promisingly but featured various setbacks.
Speculation ahead of the season finale in Abu Dhabi suggested Ferrari was lining up a move to replace Binotto with Sauber boss Fred Vasseur, who continues to be linked as Binotto's successor.
Other names have since been suggested, including McLaren's Andreas Seidl and ex-Ferrari chief Ross Brawn, who is now retiring after a stint as F1's managing director of motorsport.
However, Ferrari appears to have no clear candidate, as the team has only confirmed that the process to identify a new team principal is "under way" and is "expected to be finalised in the new year".
Binotto will officially stay in his position until December 31, so could theoretically continue with his responsibilities before a replacement arrives in early January.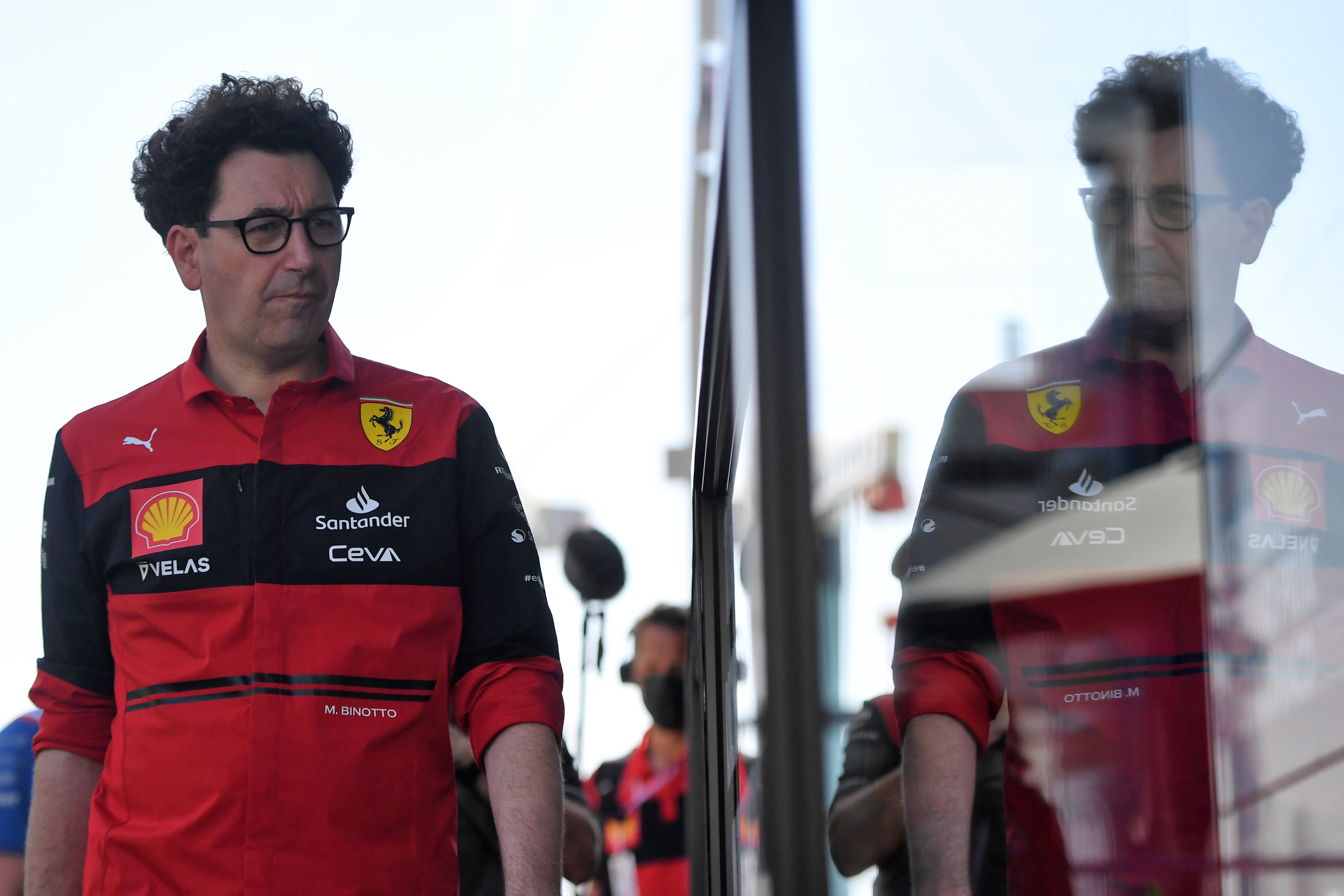 However, it is said to be likely that Ferrari CEO Benedetto Vigna will take over from Binotto on an interim basis.
Vigna said: "I would like to thank Mattia for his many great contributions over 28 years with Ferrari and particularly for leading the team back to a position of competitiveness during this past year.
"As a result, we are in a strong position to renew our challenge, above all for our amazing fans around the world, to win the ultimate prize in motorsport."
The next Ferrari team principal will be its fifth in the last decade and will be tasked with ending a title drought that was extended into a 14th season this year.
This was the most successful of Binotto's four campaigns as team principal, featuring four victories and 12 pole positions – the most of any team and equal to Ferrari's best qualifying record in a single season.
Despite that, and the fact Ferrari led both championships early, the team failed to win either title and extended its drought to a 14th season through a mix of unreliability, strategic errors and driver mistakes.
Binotto appears to have suffered a rift with chairman John Elkann and CEO Vigna, and there have also been rumours that star driver Charles Leclerc's camp angled for a change in leadership.
There were some strained moments earlier this year between Leclerc and Binotto, with Binotto even travelling to Monaco to meet with his driver between races in the first half of the season.
Leclerc is contracted to Ferrari until the end of 2025 but has been linked with a potential move away from the team after that.
Bringing Vasseur in would mean putting a long-time Leclerc ally in charge, as Vasseur's ART team ran Leclerc in karting and Formula 3, and Vasseur was Sauber boss when Leclerc made his F1 debut with that team in 2018.
That's not been confirmed though, and the indication is that Ferrari either does not have an instant successor lined up after all or it has been rebuffed by its initial candidates and needs longer to find one.