"This year has been really, really enjoyable."
That's Max Verstappen, speaking about his second Formula 1 world championship title, at the FIA prize-giving ceremony in Bologna on Friday.
It may seem like an obvious statement but there are also parallels to be drawn from those comments, and those from Red Bull team principal Christian Horner about Verstappen's growth in 2022, and the atmosphere at this year's gala compared to last year's, skipped by Lewis Hamilton and Mercedes' Toto Wolff in the wake of the season-ending Abu Dhabi Grand Prix and the way the 2021 title was decided.
It also served as a subtle reminder that needle remains between the two parties.
That's evidenced not just in those Red Bull remarks, which include Horner's reference to the "heavyweight bout" that was the battle for the 2021 crown, but also in Hamilton's own recent comments.
Speaking in an interview with Channel 4, Hamilton was at pains to mention that while he felt "some people" would "say things, they'll do things hoping for a reaction" he was "not really fazed by" that.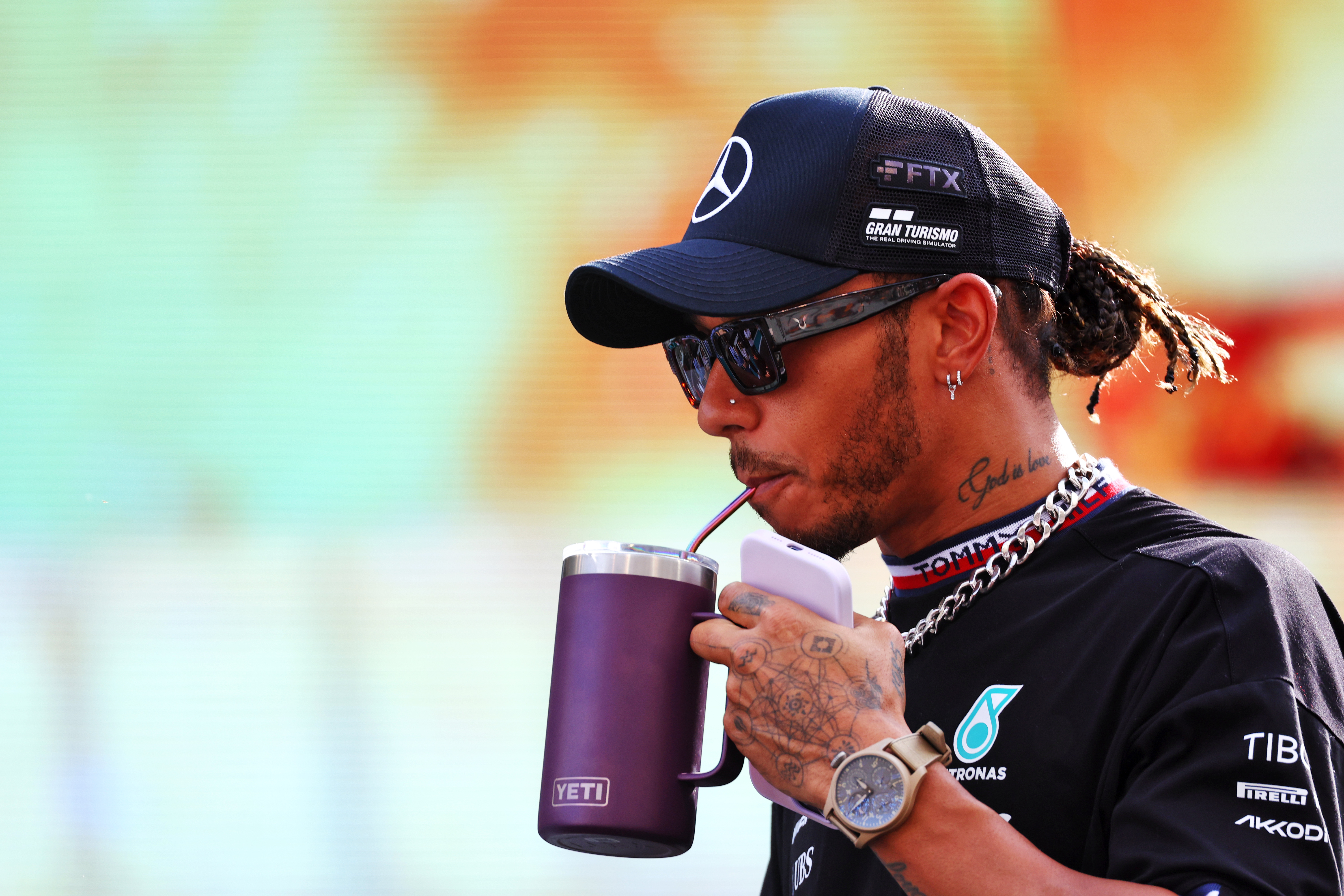 But he also mentioned the "interesting journey seeing what they've been going through", in reference to Red Bull in 2022, having also likened F1 to "the Kardashian show happening here" when Red Bull's breach of the cost cap was brought up in a question about the "drama" in F1 this season and where he stood on that.
This year's prizegiving ceremony did feel much more of a celebration than last year's, when emotions were still raw less than one week on from the Abu Dhabi decider. Last year's ceremony wasn't helped either by Mohammed Ben Sulayem, fresh from being elected FIA president, using his first press appearance since taking up that position to declare Hamilton wouldn't be pardoned for skipping the event.
Certainly, there was no need to dwell on that from Horner – who was effusive in his praise for Verstappen and Red Bull, which this year clinched its first constructors' championship title since 2013.
"I think that Max, after winning that first world championship last year, which was like a heavyweight bout from the first race to the last race, has again just made another step forward as a driver," said Horner, reflecting on where Verstappen had made gains in 2021 compared to 2022.
"He's driven with such maturity, with such composure this year, and he's delivered some massive wins under huge pressure. And it's only when you look back at the season and it's only as we've started to do that in this last week, when you think back to some of the races like Saudi or Miami or Montreal, there's been some massive moments.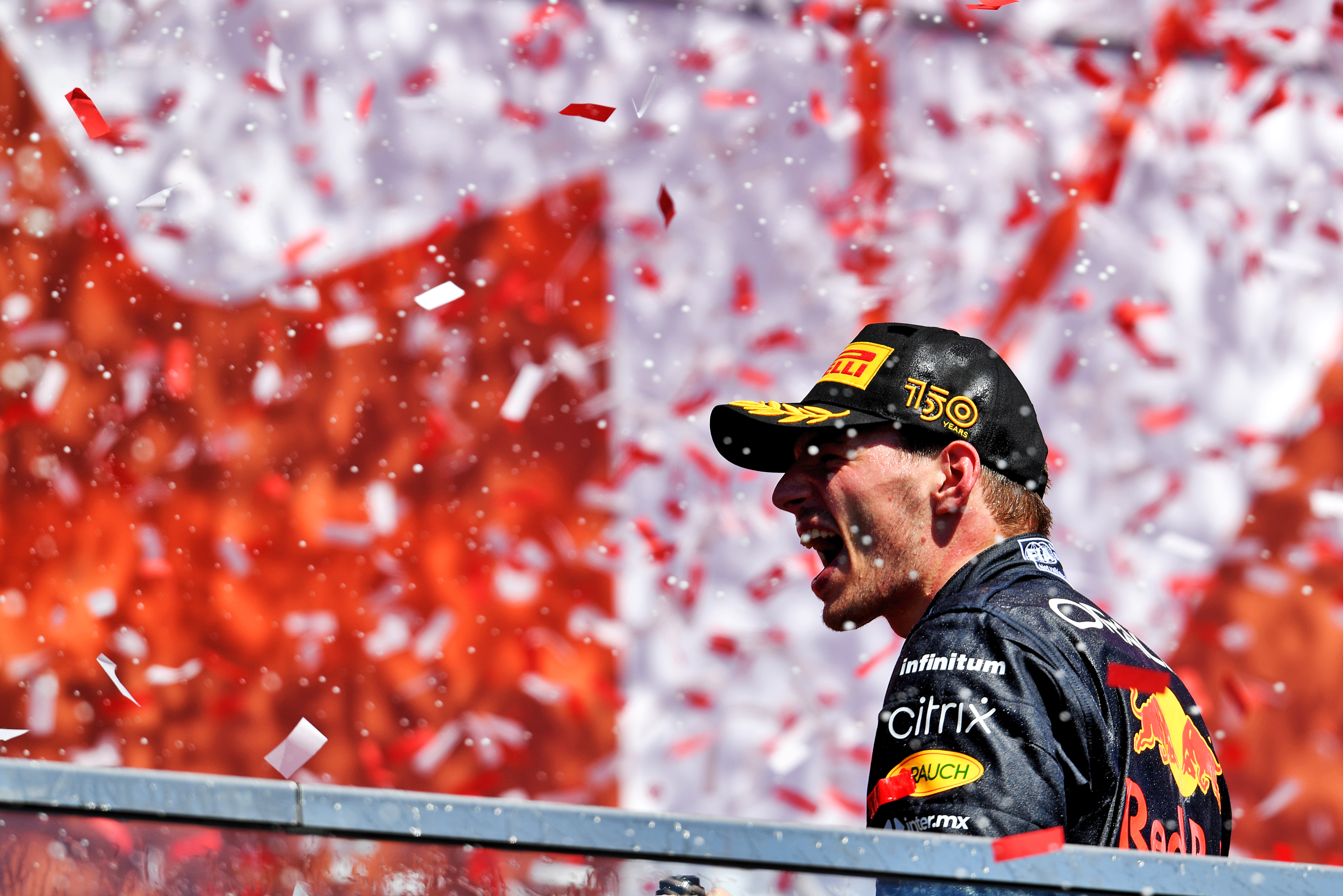 "And likewise with Checo [Sergio Perez] in Singapore. It's been an outstanding year. I think Max has just…we didn't have the quickest car at the beginning of the year, and he very much kept us in contention and just kept pushing and drove with phenomenal precision and pace. And when there was an opportunity there to take, he grabbed it with both hands."
Verstappen has undoubtedly been a cut above the rest in 2022 and hit peaks that were remarkably high. Horner is well within his rights to highlight the maturity and composure Red Bull's leading light showed as a result. But be that as it may, it's also true that Verstappen just isn't in as bitter a rivalry with his closest challenger in 2022, Ferrari's Charles Leclerc, as he was with Hamilton.
Whether or not Verstappen will admit it, he has raced Leclerc differently to Hamilton. Wheel-to-wheel racing between those two in 2021, as The Race's Mark Hughes put it earlier this year, invariably meant incident.
Hughes's declaration that this was perhaps a case of Verstappen "laying down his marker, establishing the point that he couldn't be intimidated, that he would be the intimidator" hasn't been lost on Hamilton – though it's something he's experienced from Verstappen's perspective too.
"I feel like it's pretty self-explanatory," said Hamilton in that Channel 4 interview, when asked to expand on his claim he felt he was a "target" following his and Verstappen's clash in the Brazilian GP – one of the few times in 2022 they went head-to-head.
"All you have to do is listen to the words that certain individuals say about me, competitor-wise, and then also just look back at way those individuals behave on track around me; it kind of shows you that it's most often a little bit different to others. I can't explain fully exactly why, but part of it I'm sure is to do with the time that I've had here, the experience I've had here, the success I've had here.
"I know because I remember when I got to the sport that target was someone else who'd had the success, and my goal was to challenge them. You almost wanted to show how tough you are, you always wanted to show how good you were compared to that person, etc."
He was coy about it at the time, but that remark shows Hamilton would've been very pleased with the implications of that famous move around the outside of reigning double champion, McLaren team-mate and soon-to-be arch-rival Fernando Alonso at the first corner of his first very grand prix back in 2007. And also fits with the fact that while Alonso tended to draw the criticism and panto villain reputation for some of that season's intra-team flare-ups over team priority, he was not the sole antagonist.
Of course, the key differentiating factor that 2022 has it's the first season since 2013 where Hamilton hasn't been a leading championship protagonist. He didn't win a race all year and met Verstappen on track far fewer times than during their intense 2021 title fight – and often when he did this year he had inferior machinery.
Verstappen's reluctance to draw too many comparisons between Hamilton and Leclerc, while saying it's a "beautiful thing" that "everyone is different in the way they battle, they race", only further demonstrates how he views the two drivers very differently.
"If everyone would be the same I think it's pretty boring," he said. "Yes, you have a lot of good drivers, but if they all act the same it's not really exciting to watch. So that's why I think we all have to appreciate the enormous amount of talent we have in the world, especially of course in F1."
So, yes. A lot has changed in F1 in the past 12 months. But as different as this ceremony was, there was also a reminder that some things just don't change either.