In terms of points scored, Valtteri Bottas demolished his rookie Alfa Romeo Formula 1 team-mate Zhou Guanyu in 2022. But the margin of his 'victory', 49 points to six, paints a misleading picture. While Bottas was conclusively the stronger driver, Zhou's campaign was better than the results suggest.
That's partly down to the trajectory of Alfa Romeo's season. A strong start, a troubled and fruitless middle and a late, but largely unrewarded, revival meant Zhou didn't get the points that he merited. But Bottas was able to make hay in the early stages of the season when he was a Q3 regular and racked up most of his points.
Bottas was generally the quicker of the Alfa Romeo drivers, with an average advantage of 0.281s in dry conditions in qualifying from sessions where a fair comparison can be made. But Zhou did close the gap as the season progressed.
Bottas was revitalised by his departure from Mercedes having had enough of being the support act in a big team and revelled in being the main man at a team with long-term ambitions to work its way towards the front. But he didn't approach it with the arrogant swagger of a big name who had dropped below his station, or as an old stager cashing in on one last big payday.
That meant the team got its money's worth from a driver who was willing to put in the effort to help it improve. Remarkably, in his 10th season in F1, this was the first time Bottas has been the more experienced hand in a team's line-up.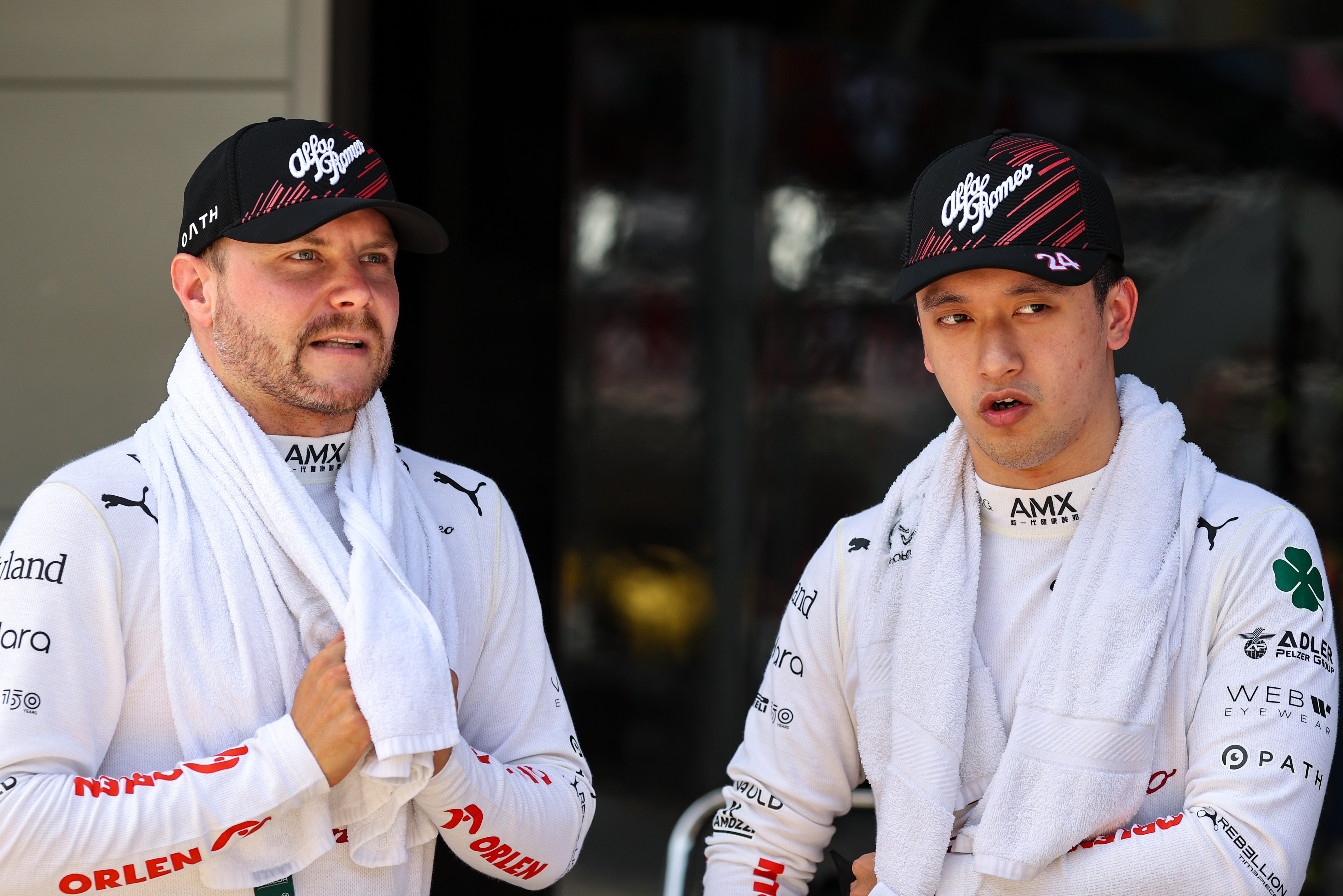 "I have enjoyed it," said Bottas of his leadership role. "It was pretty natural how this situation came up because I'm not a rookie anymore, but it's scary how time flies by!
"I knew that at some point it would be the case that I would be the more experienced driver in a team, but I really enjoyed the responsibility of that, the authority that came with it."
Bottas also adapted with relative ease to the demands of the 2022-specification cars. That, combined with a Sauber-produced machine that was a competitive midfielder at the start of the year – partly thanks to being on the weight limit – allowed him to rack up a string of points finishes. In the first nine grands prix, he scored seven times, only missing out in Saudi Arabia thanks to overheating problems and in Azerbaijan with suspension troubles that blighted his weekend.
During this period, Zhou struggled both for pace and results. He and the team set a sensible, methodical target of making it to Q2 consistently while relying on Bottas to provide the top 10s, and generally, the gaps were large during this phase of the season – the exception being Miami where he was within two-tenths. His struggles to get the car off the line didn't help, and positions lost, or opportunities to gain squandered, were a feature of Zhou's season.
But he did pick up a point on debut with a well-executed recovery drive having briefly dropped to last in the season-opening Bahrain Grand Prix. And in the background, made solid progress during this phase of the season, which was rewarded by outqualifying Bottas for the first time in the wet in Canada and his best finish of the season with eighth.
But after Canada, Alfa Romeo's results took a downturn. This was down to fading in the development battle, which was partly a consequence of not being able to produce parts as quickly as desired and partly the fact that it couldn't make the weight-reduction gains others did thanks to starting off at a good fighting weight. Add to that unreliability, some of it down to Ferrari parts, and it was a difficult time.
Of the four points Alfa Romeo managed in the final 13 races (the worst total of any team in that period), Bottas took three of them courtesy of ninth in Brazil and 10th in Mexico. But he also threw away points with an off in the esses at Austin. This was during Alfa Romeo's improved run at the end of the year thanks to floor and front wing updates that made it back into a Q3 contender.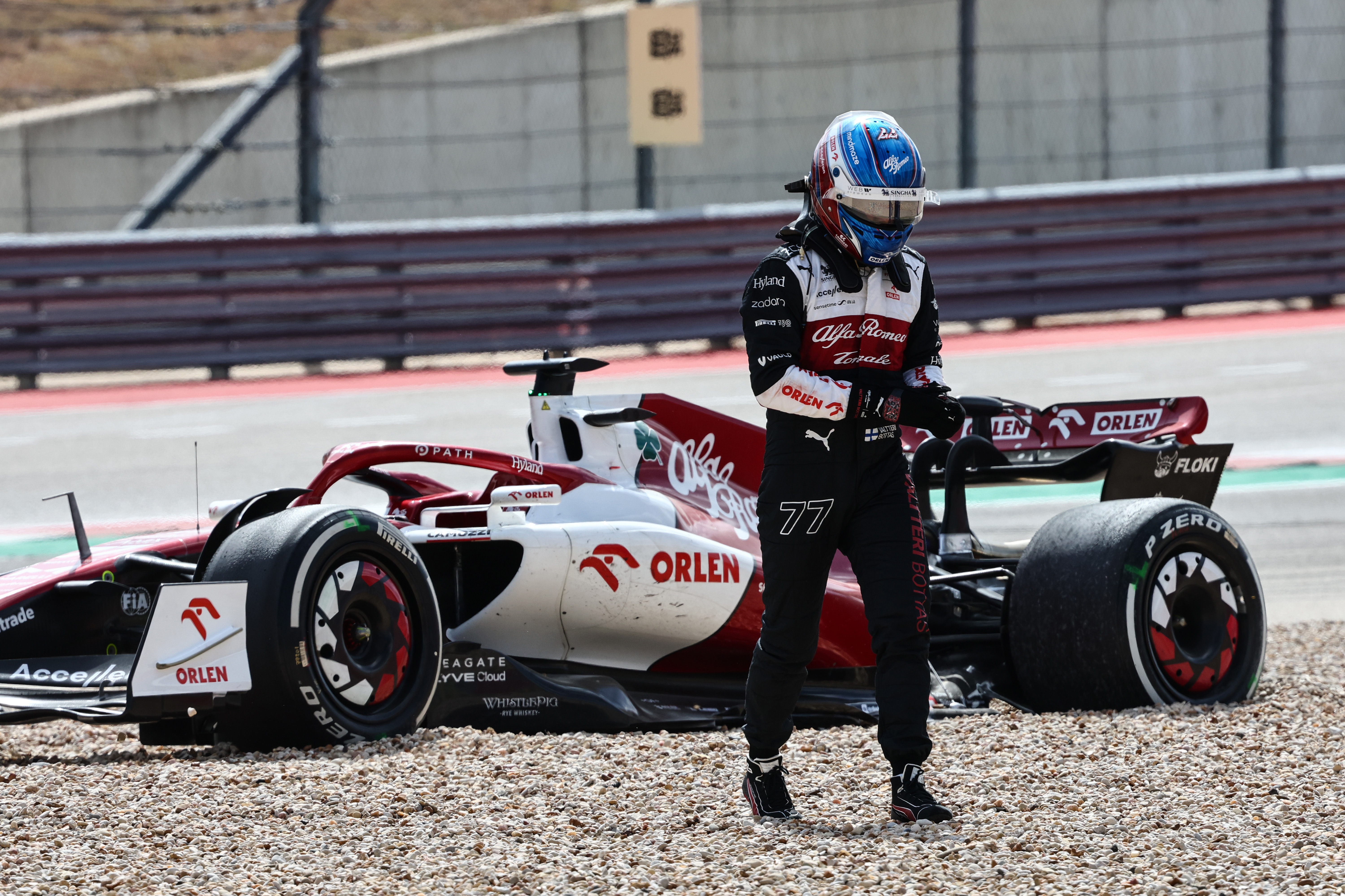 Zhou's final point came at Monza with a dash of good fortune as it was presented to him by a combination of Daniel Ricciardo's late retirement and the lack of a safety car restart. But he remained consistent and outqualified Bottas for the final two grands prix having initially struggled with the upgraded car.
That represented a solid finish to a season in which perhaps his most impressive quality was avoiding major mistakes given the incidents he was involved in – notably the terrifying crash at the start of the British Grand Prix triggered by George Russell – generally weren't his fault.
Alfa Romeo was Bottas's team in 2022 and while Zhou made commendable progress, it would need a steep improvement for him to get to the point where he's consistently able to match his team-mate. But if he can find more speed without that resulting in more mistakes – and improving his launches in what was admittedly a difficult car off the line – then he can pose more of a challenge next year. He must build on it in 2023, but Zhou was rightly happy with the foundations he built this year, rating his season seven out of 10.
"I think seven is a reasonable score for me because we could achieve a bit more on paper without the reliability issues, especially in the first part of the season when Valtteri was scoring points and I really felt both cars could be in the points on a few occasions," said Zhou. "But on top of that I had up and down moments, maybe some mistake at the beginning with the anti-stall understanding. But I'm happy we achieved the targets, and overachieved to be in Q3."
But as Bottas proved with his high points, notably his fifth place at Imola and with a strong drive in Miami, where he ran ahead of the Mercedes drivers before a mistake allowed them to slip past, he's finally got the leading role he always wanted.
The question now is whether Alfa Romeo, with his technical contribution, can make the steps he's hoping for in the coming years.