Formula 1 is set to drop the planned reduction in maximum tyre blanket temperatures to 50°C next season after drivers raised safety concerns following the United States Grand Prix 2023 tyre test.
Tyre blankets will be banned in 2024, and as part of the preparation for this Pirelli requested that the blanket temperatures be lowered in 2022 and 2023. This led to a reduction from 100°C (front) and 80°C (rear) rear last year to 70°C (front and rear) this season, with the cut to 50°C slated for next year.
But after testing the prototype 2023 tyres at Austin using 50°C blanket temperatures, drivers found the warm-up phase to be problematic with grip levels low and a high risk of crashes.
That led to Pirelli reverting to 70°C for the Mexico tyre test, albeit with the warm-up time limit at that level reduced from three to two hours in order to achieve reduced energy consumption targets.
"We listen to drivers," Isola told The Race when asked about the criticism of the behaviour of the prototype tyres at Austin.
"I don't believe it's dangerous, but in Austin, which is a high-energy circuit, we had some issues with the warm-up. Or, at least they had fresh in mind the warm-up at 70°C and if you test the tyre at 50°C, you can feel the difference.
"After listening to the drivers, we started to consider that if Austin is a high-severity circuit with very good weather conditions and they had an issue with a warm-up, what happens at street circuits, low-severity circuits with smooth Tarmac, or in poor conditions?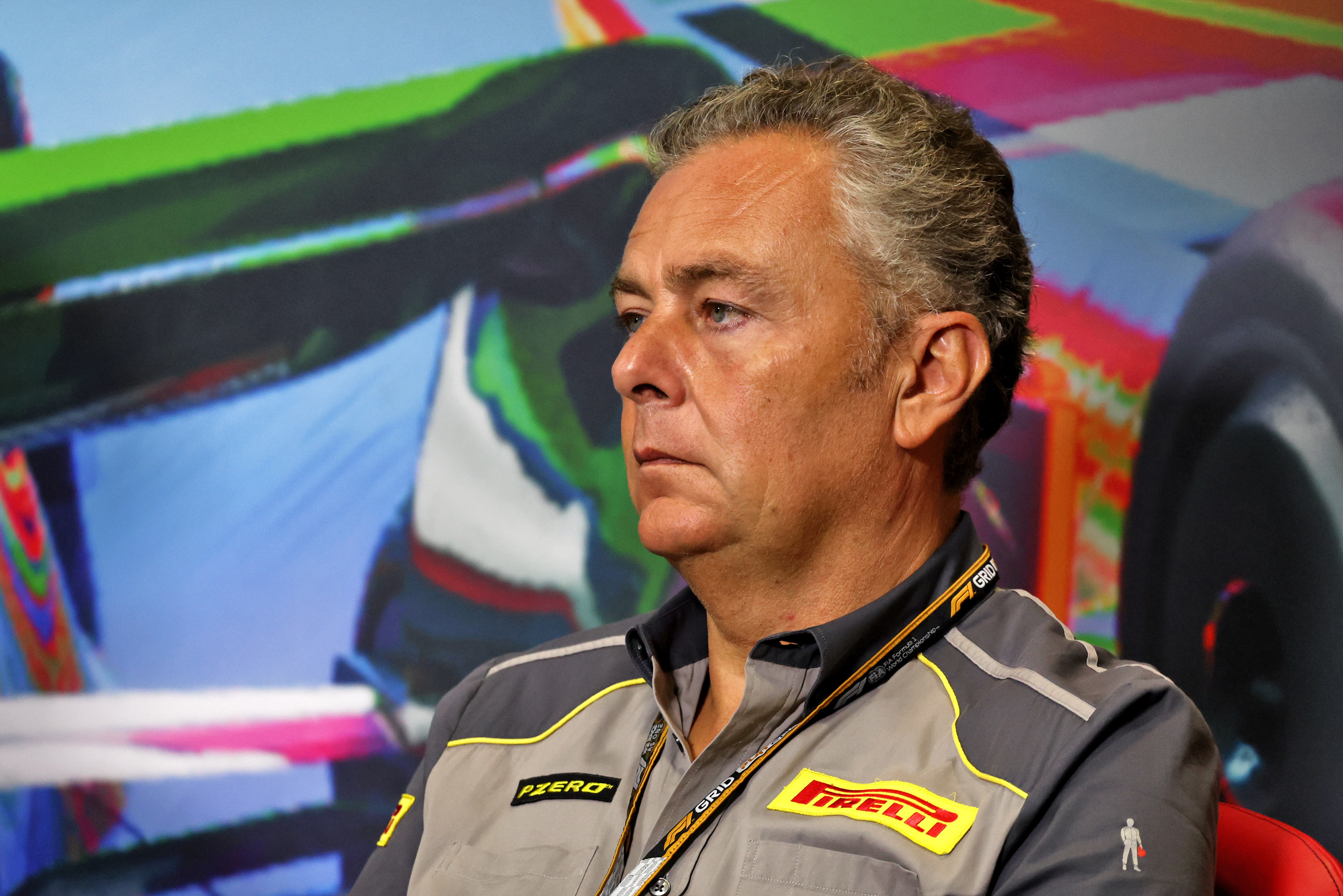 "The target is to ban blankets for 2024 and the idea was to go in this direction step-by-step. The plan is still in place, but looking at the test in Austin, it seems that 50°C is not a suitable option for next year.
"So we made some calculations of the energy consumption, considering different scenarios as we have some blankets in Milan that we used for our test. We found two hours is the time needed to warm up the tyre at 70°C, so we have an additional hour at the moment that is just maintaining the temperature.
"If, instead of going down to 50°C, we cut one hour [of the currently-permitted three hours at 70°C] we discovered that it is a lot more efficient, we save more energy and we don't create any issue with the warm-up. So the drivers can go out and push, as they are doing now.
"That's why we decided in Mexico to test the blankets at 70°C for two hours instead of three hours."
Driver feedback on the impact of sticking with 70°C blanket temperatures was positive after FP2 in Mexico proved less troublesome. The proposal to carry this over into 2023 has received widespread support, which is unsurprising given the response from drivers to the Austin test. As McLaren driver Lando Norris put it, "no driver wants it, basically" in reference to the 50°C blanket temperatures being used next year.
Isola attended the drivers' briefing held on Friday evening in Mexico and said that "everybody said we want to go for the 70°C for two hours [in 2023]".
Pirelli has already finalised its tyre construction for 2023, which is designed to have stronger fronts that reduce the understeer balance that arose with this year's tyres, with the compounds needing to be finalised imminently ahead of the test of the definitive specification after the Abu Dhabi Grand Prix.
The change is regarded as an interim step for 2023 with the 2024 tyre-blanket ban still set to go ahead. The 2024 tyres will therefore be an all-new production rather than the evolution Pirelli has produced for 2023.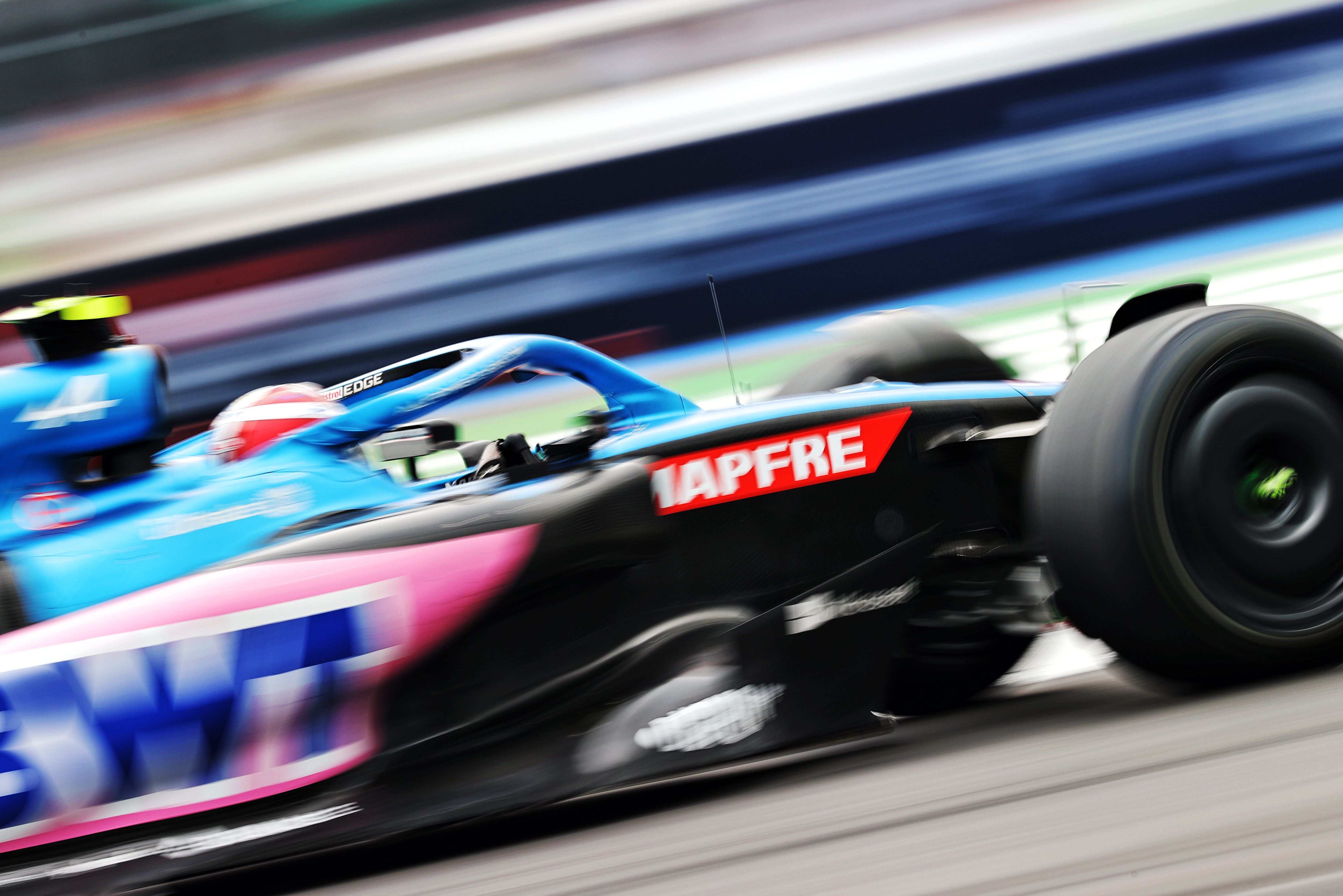 "My feeling is that the right direction is to go for 70°C and two hours," said Isola.
"What we collected in terms of information in Austin is useful for us for further developing the compounds.
"We know we have to make quite a big step to get rid of blankets in 2024. It's not just redesigning the construction completely, it's also redesigning all the five compounds.
"And we have now a test plan that we started to discuss with the FIA and FOM and soon with the teams to see if it is feasible. Obviously we need to test on track and that is the plan."
The proposal has also gained support from the teams, which found it easier to deal with the challenge of tyre warm-up in Mexico.
Alpine sporting director Alan Permane described the return to 70°C blanket temperatures as a "good direction".
"The difference from here [Mexico] to Austin was that we ran the tyres at 70°C but heated them for two hours," said Permane. "Normally, our heat time is three hours and Mario from Pirelli tells us that 70°C at two hours is the same, or even a little bit less, than 50°C at three hours.
"So it seems like they've already found a good compromise from Austin, where our drivers, certainly Fernando [Alonso], said it's actually dangerous. He really felt a lack of grip and you could see some power sliding and things like that – and you rarely see any of that sort of thing.
"So I think that they found a good direction, something that hopefully we can take through to next year."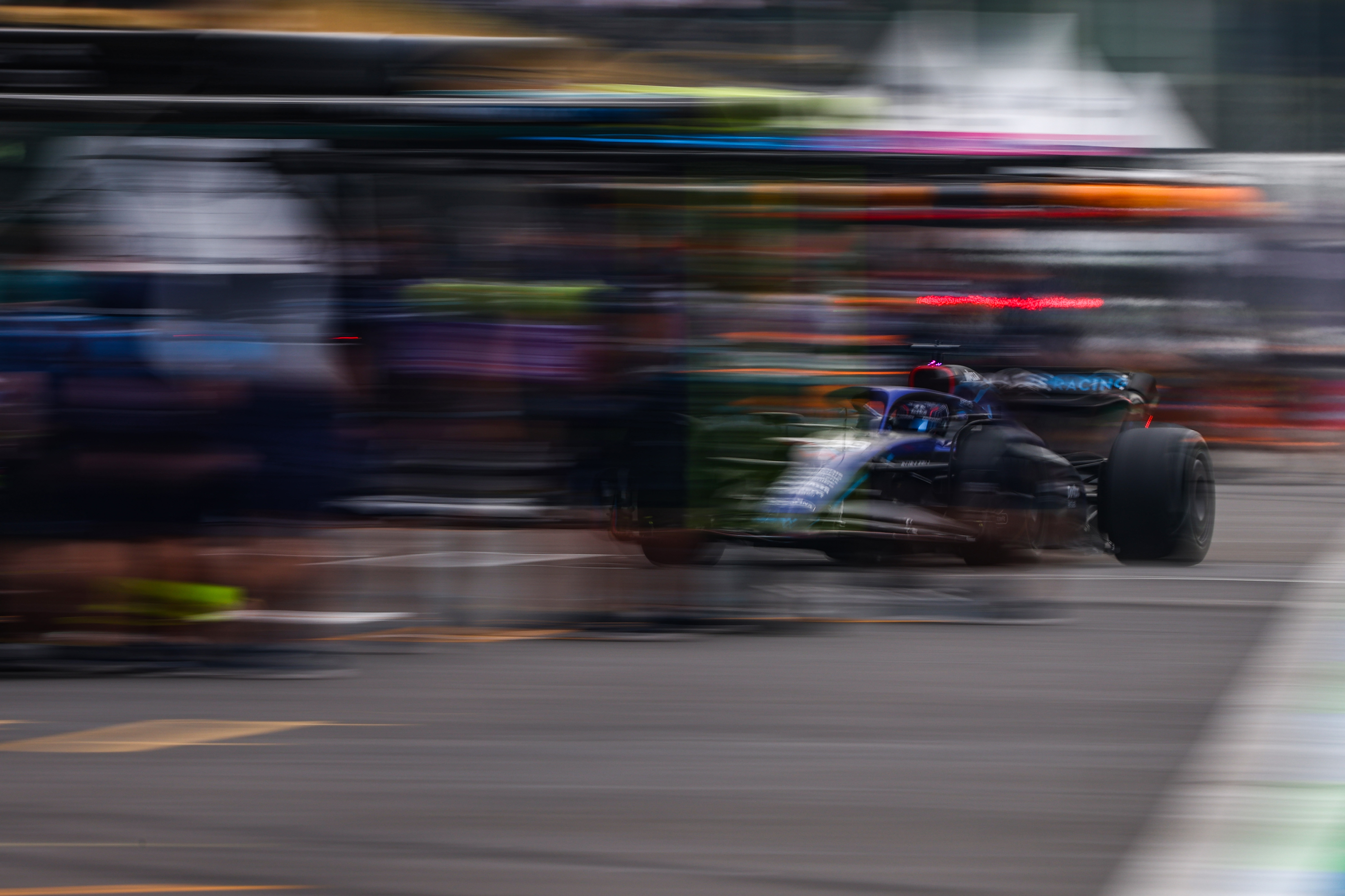 Williams head of vehicle performance Dave Robson also backed the proposal to retain 70°C maximum blanket temperatures next year.
This is partly because teams have limited opportunities to make tweaks to their 2023 cars to work better with the need to warm up the tyres from a lower starting temperature.
"As an intermediate that probably is pretty pragmatic," said Robson when asked by The Race about this proposal. "Not least because most of the detail about next year's car is designed, not necessarily set in stone but we're quite a long way down [the line].
"We really found out in Austin what the consequences are [of the 50°C blanket temperature rule]. If they go down that route and it's the same for everyone, then it's just a different game to the one we intended.
"The tricky bit is that the cars aren't really designed to work with such low grip straight out of the garage. You can't brake as hard as you want, the cars just aren't designed to work like that now.
"Maybe with a bit more thought and understanding of what 50°C blankets means for the opening laps of the stint you change a few things.
"Obviously, as well doing those tyre test we just followed the run plan Pirelli sent us, if we were trying to get best performance we may not have done that. They just wanted us to go out and push, push, push on the low fuel and maybe you need to be a bit more tactical about how you bring the tyres in.
"The cars as they stand and trying to do that run plan, the 50°C blanket is difficult."
Aston Martin performance director Tom McCullough also stressed the financial side of the argument against 50°C blanket temperatures.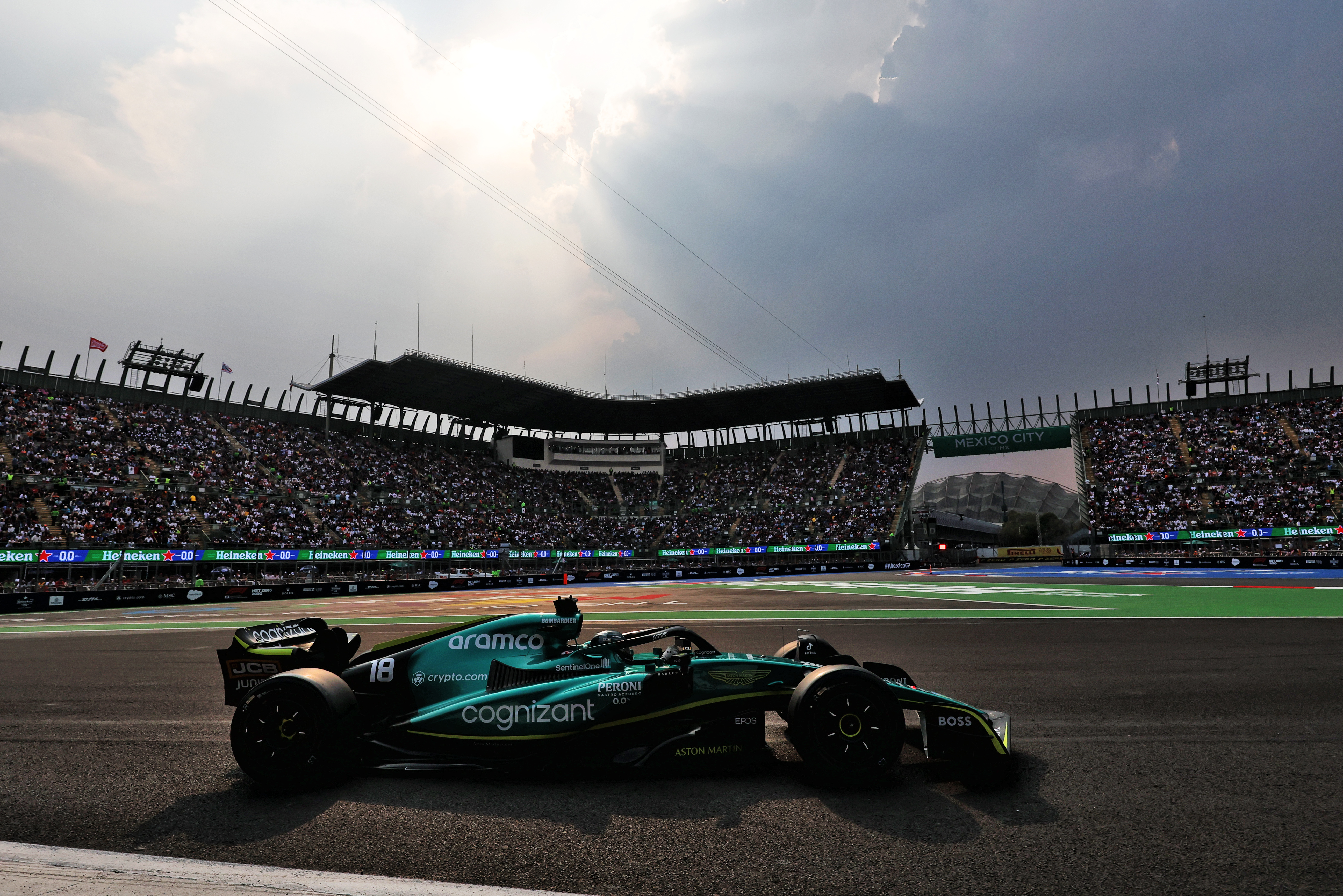 Given it was taking up to four laps to warm up the tyres at Austin, this would've increased the quantity of warm-up running required.
"It's all to do with the product," said McCullough when asked by The Race whether it would be better not to drop to 50°C maximum temperatures next year.
"If the tyres can switch on quickly and work and not overheat and have problems later in the stint, then bring it on. But the tyres that we tested in Austin took two, three, four laps just to get to the point that they are useable.
"They reacted to that, we went to the higher blankets for a shorter duration of time and around the very low-grip, low-tyre energy track this worked very well.
"I haven't spoken with Pirelli about that [retaining the 70°C maximum next year] but I think that's the way we're going.
"It's a very expensive way of heating tyres up, driving around for three or four laps."