Championship boss Stefano Domenicali believes Formula 1 doesn't currently need an 11th entry, suggesting the mooted Andretti team will need to acquire an existing franchise if it wants to realise its plan to enter F1 in 2024.
Michael Andretti and his world championship-winning father Mario have outlined fresh plans to join the grid with a Renault-engined car, having seen a mooted takeover of Sauber fall through last year.
They have also publicly criticised existing participants – including Mercedes chief Toto Wolff – for being dismissive of their proposals – which include plans to operate out of American and European bases (similar to Haas).
Having signed a new Concorde Agreement in 2020, outlining F1's commercial rights until the end of 2025, some existing teams are wary of diluting their value by admitting a new participant. Andretti would also need to pay an 'anti-dilution' fee of $200m (though this can be adjusted) to be shared among the current teams, while Wolff has estimated it would cost $1billion to become an immediate frontrunner in F1.
In the build-up to the Belgian Grand Prix, F1 CEO Domenicali told selected media, including The Race, that F1 is not faced with a "problem of quantity" with regards to its teams, and suggested Andretti's very vocal and public approach to trying to gain a foothold in Formula 1 is perhaps not the correct way to go.
"It's a matter of understanding not only the ones that have a bigger or louder voice, there will be others – Andretti was quite vocal about his request, but there are others that are saying in a different way," Domenicali said.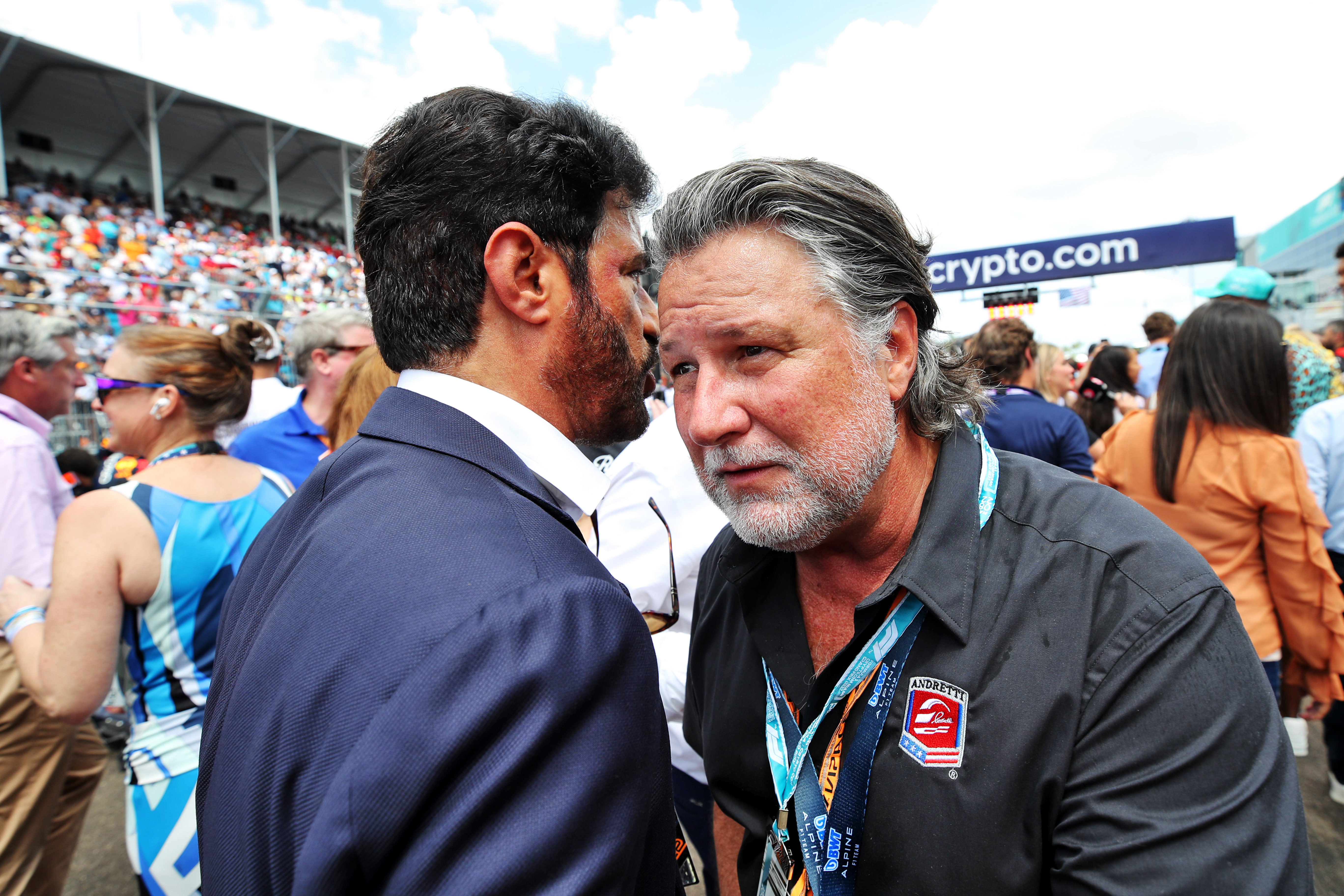 "Mario I know him very very well since a long time – he's trying to present his idea in a way that he thought is the right way to do, but I believe there is a governance in place, and the decision has to follow the protocol that is in place.
"Mario is very vocal, Michael too, and I spoke with them quite often, as you can imagine, and we need to respect that. We may have different opinions.
"The evaluation is not only with Andretti, the evaluation is with others that are respecting the silence or trying to be more productive on approving who they are, and respecting the protocol we have put in place.
"I do believe there are more teams that will give more value to the championship, but there is a protocol that has to be fulfilled and everyone – Andretti included – is following that.
"Today we are talking about the new regulations 2026 and all the manufacturers involved in that, incumbent or maybe the new one, are saying that the time is running very quickly – four years to do another power unit – we need to be prudent.
"When we're talking about Formula 1, we need to have an entity or a team or a manufacturer that is really solid, that is really strong and has a full commitment for an incredibly long time. Today, I don't see honestly the need of that increase to have a big value for the sport of Formula 1.
"I don't see a weakness in the number of teams in Formula 1."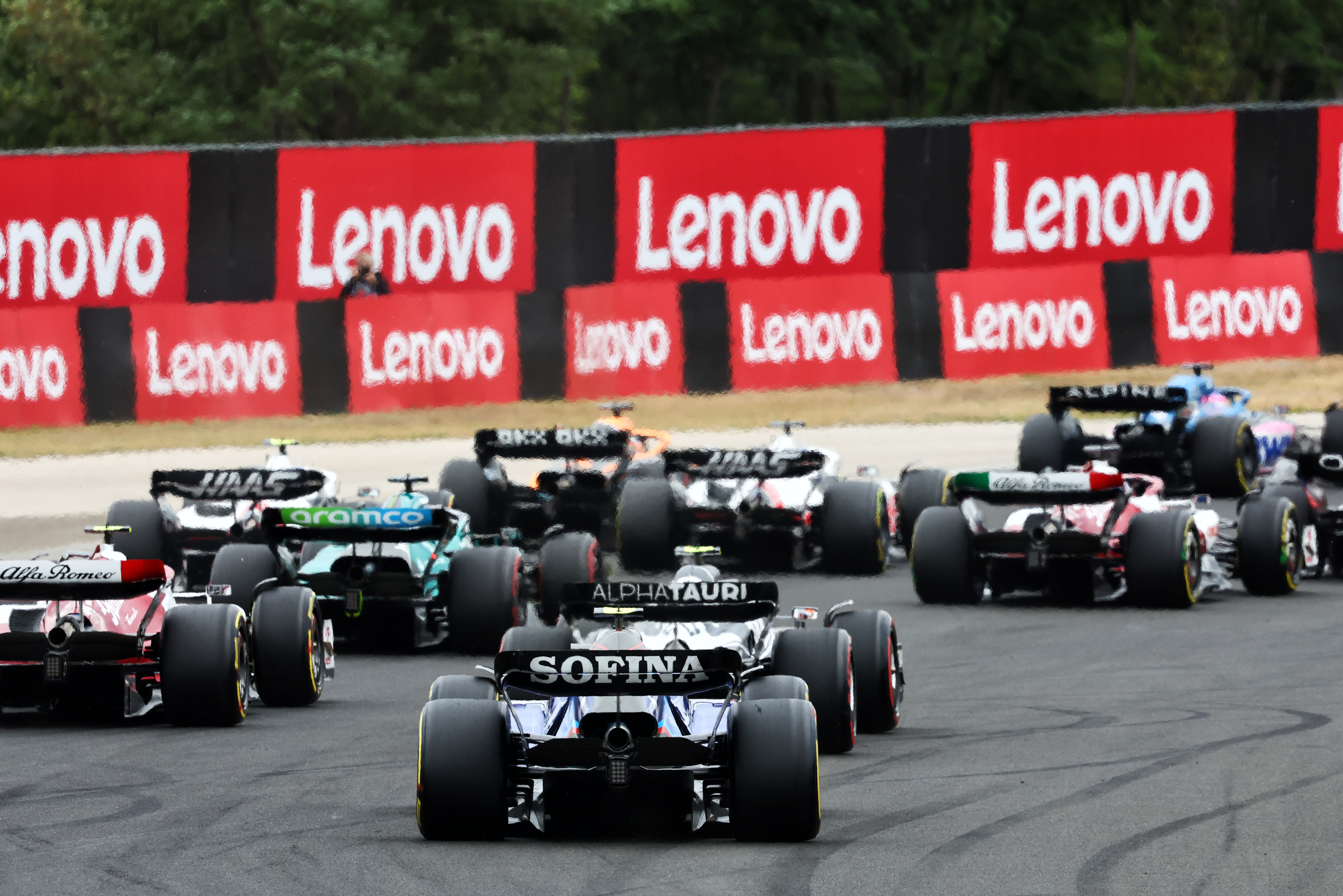 Formula 1 has recently agreed new power unit regulations for 2026, and is making no secret of its desire to attract more engine builders and potentially manufacturer teams to the championship – with announcements from Red Bull-Porsche and Sauber-Audi expected imminently.
Domenicali is also hopeful these new rules will help diversify engine supply in the future and so reduce the current dependence of customer teams on a handful of suppliers.
Asked by The Race whether supporting an independent entry like Andretti could help protect F1 in the event of a future mass pullout by manufacturers, as has happened in the past, Domenicali suggested any further new entrants should negotiate to take over existing ones rather than try to enter the category as brand new start-ups.
"The same situation of the grands prix – there are more people that want to enter, by far, than people that want to leave," he said.
"Formula 1 today requires an incredible level of professionality (sic) and investments – not only for one year but for long term.
"Because there is a lot of interest from a lot of manufacturers, but also a lot of teams, the actual one [that may be struggling] can discuss and commercialise and negotiate with them if they feel they are weak or if they feel they have no future.
"So I think it's another value for the ones who are here [already] – knowing that around them are manufacturers or other teams that want to be in the business. It's a fact that, in my opinion, will reinforce the value of Formula 1."