After months of speculation over Daniel Ricciardo's future with McLaren, it's now official – Ricciardo will not be driving for McLaren in Formula 1 next year.
So what's next for Ricciardo? Should he return to the Alpine team that he left for McLaren? Are there any other teams on the grid worth going to or is he better off looking outside of F1?
Our writers give their verdict on what Ricciardo should do next.
Alpine is the obvious choice for good reason
Edd Straw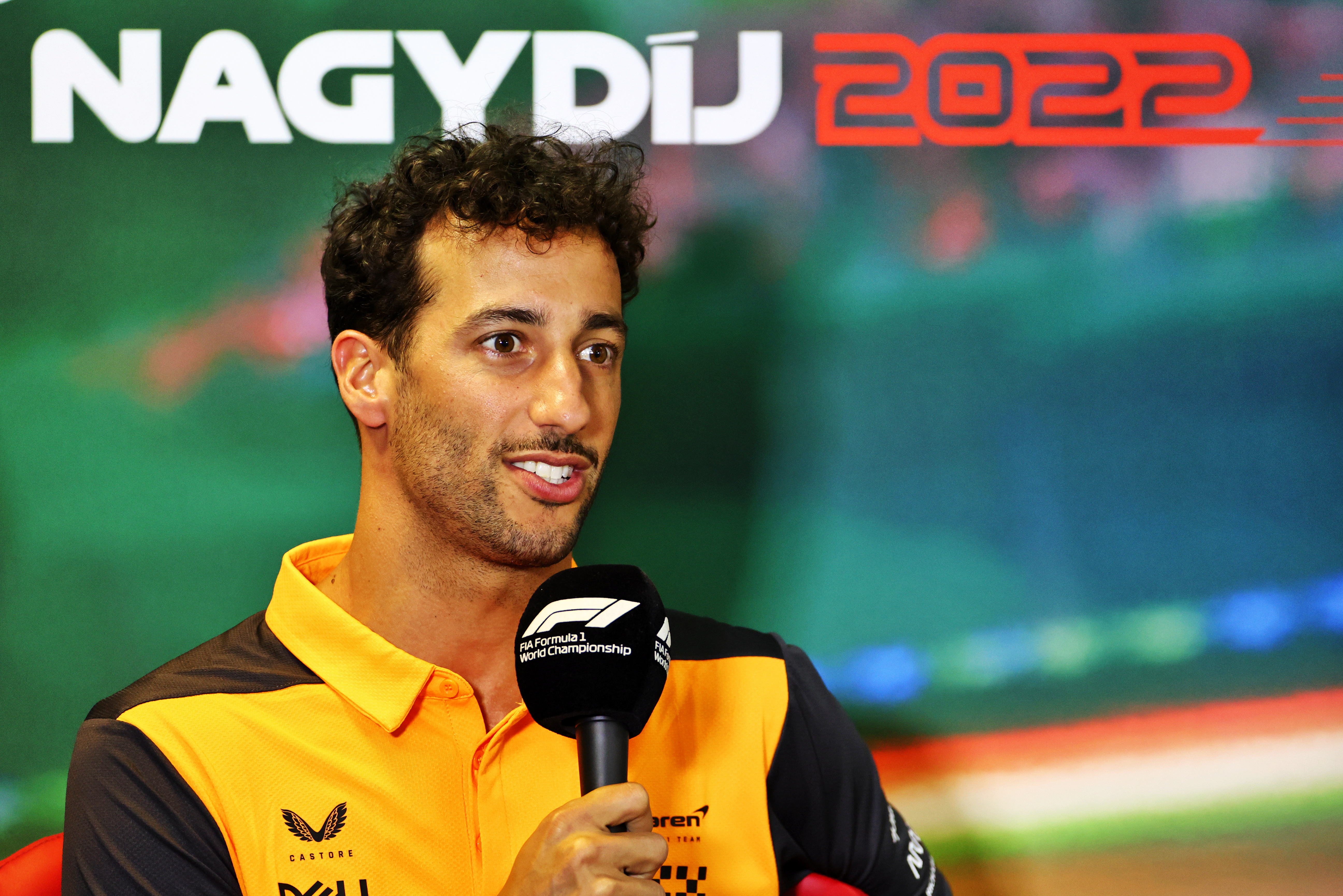 Daniel Ricciardo could walk away from F1 with his head held high given his achievements prior to joining McLaren, but ideally, he will have the opportunity to race on and recapture some of the old magic. The obvious place to do so is Alpine.
The team is light on options given it has rather carelessly let Fernando Alonso and Oscar Piastri slip from its grasp, which makes Ricciardo – damaged goods as a driver but with a high upside – an appealing option. Even in his diminished McLaren incarnation, he was still capable of getting reasonable results, so at worst he'll do OK if Alpine does get him. But he could also do so much better.
As for Ricciardo, Alpine is an upwardly-mobile team that should provide a relatively competitive car and a familiar environment. He's thrived there before – and his 2019-20 stint was a strong one after a shaky start as he struggled to adapt – meaning he could slot into as if he's never been away.
But most importantly, it will give him the chance to unravel the problems of 2021-22. How much of the difficulties were McLaren-specific? Is he ill-suited to the generic characteristics of the 2022 cars? Is that old genius really there or has he lost something?
And there's also the appealing opportunity to ensure his F1 career doesn't end on a low.
Gamble on Williams
Scott Mitchell-Malm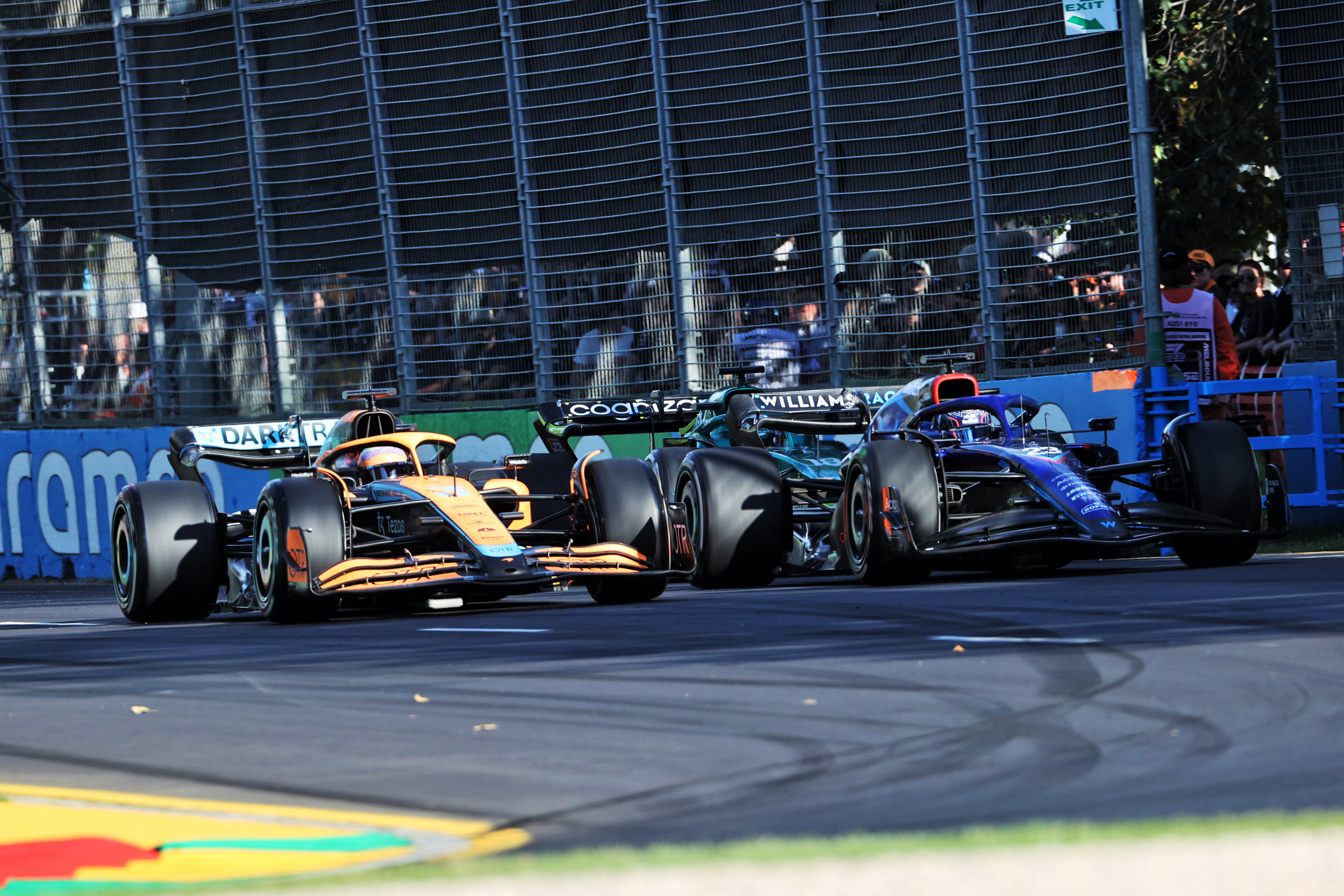 It's obvious that Ricciardo should go to Alpine. My brain tells me that nothing else makes sense. Competitively that's certainly true. And yet…I really think there's a strong case that he should go to Williams.
Ricciardo is presumably in the luxurious position to know that wherever he drives next year he'll be paid whatever he was going to be paid at McLaren. Something in the region of £20m, in all likelihood.
Going back to Alpine has a couple of red flags. He'll be reunited with a team-mate he comfortably beat two years ago. And Esteban Ocon isn't exactly considered a world beater now. Fail to immediately reassert his authority and Ricciardo will say goodbye to the last remnants of a shattered reputation.
Plus, he walked away once before, from what was then Renault. He didn't have faith competitively. Things have changed now (internally at the team and for Ricciardo himself) so perhaps that doesn't matter. But a potentially awkward marriage of convenience just feels a bit lame.
At Williams, Ricciardo would be embracing an all-new challenge. It'd be a huge risk in its own right given how uncompetitive Williams presently is but it would represent a real step into the future, not a scamper back to the past.
He could position himself as the face of its revival if he can beat Alex Albon and may well be able to command a decent salary for 2024 and beyond given the team has big ambitions and some strong investment.
There's probably as much to gain and lose as there would be at Alpine and maybe the odds of it working out are lower. It certainly wouldn't be a more successful move in the short term.
But if Ricciardo is dead keen to show how fired up he is, then Williams would be one hell of a project. And would it be more fun? It might well be.
Move on from F1
Mark Hughes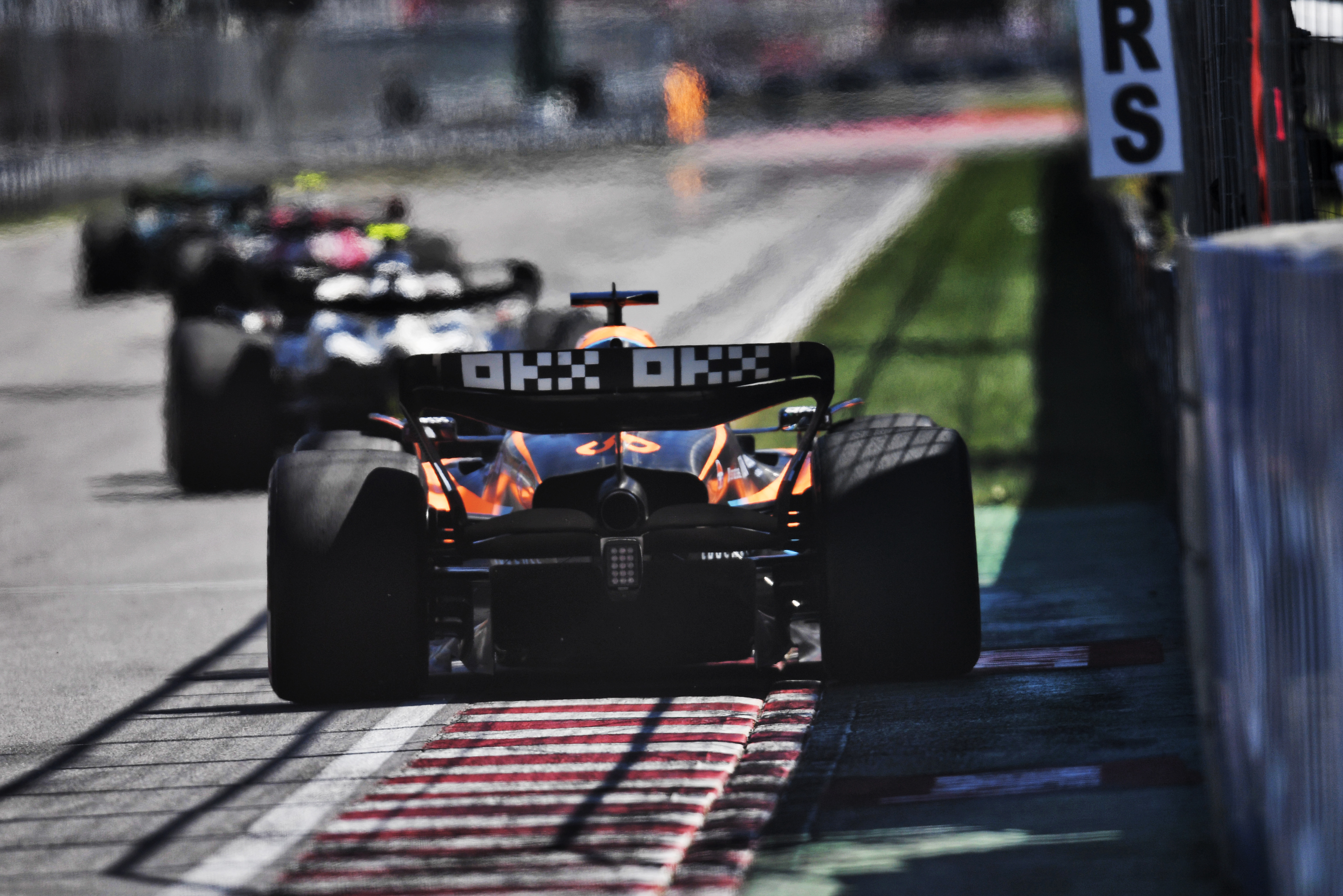 I don't think there are any good options for Daniel within F1. Even if the Alpine seat is open to him, he'd be returning to where he left, but with Esteban Ocon much better established.
Anything else would be too far back for him to make any impact. If he's not ready to hang up his helmet there are plenty of other categories in which he could enjoy a competitive time.
He could rebuild himself at Haas
Ben Anderson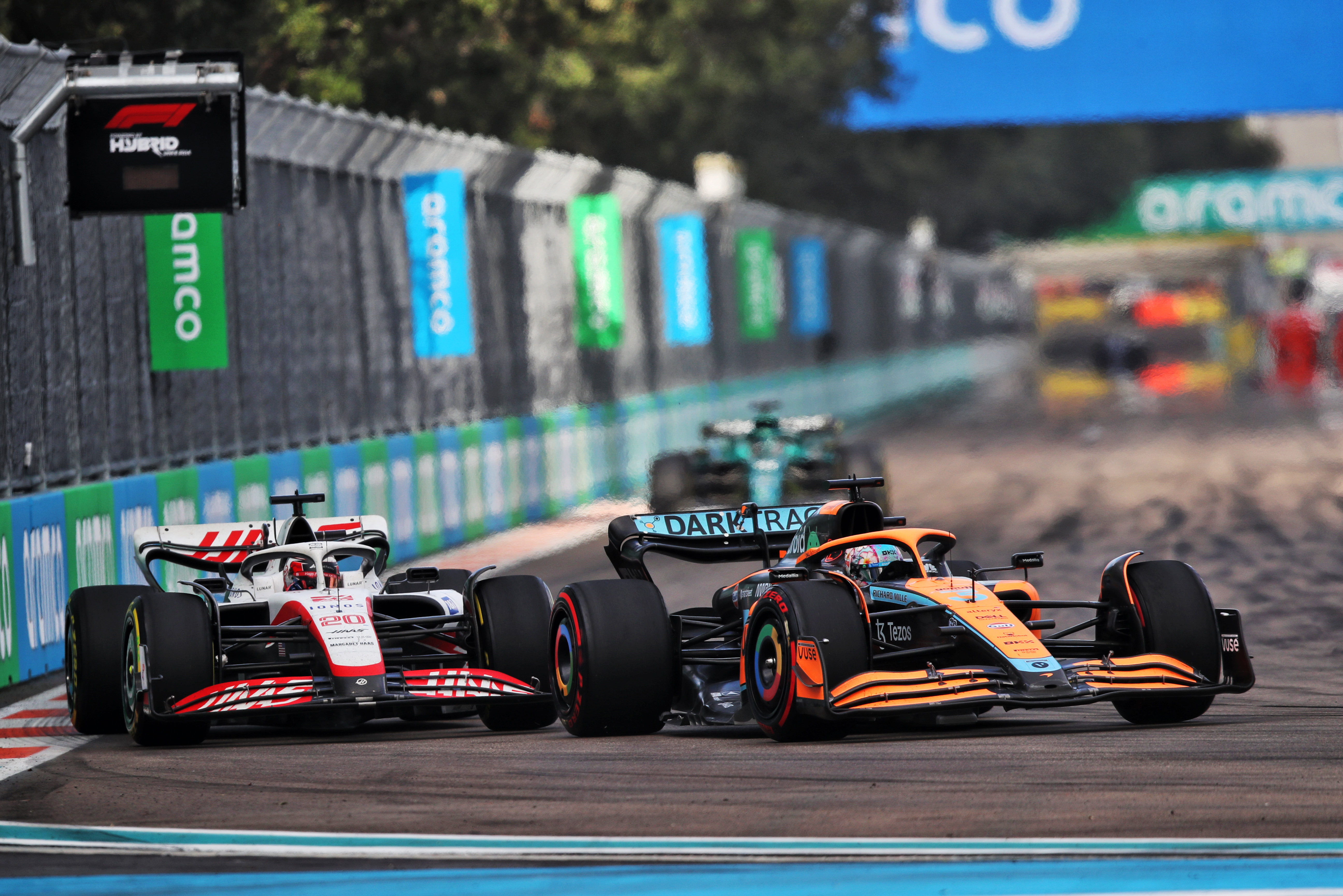 Alpine seems the obvious first port of call – considering Ricciardo performed superbly for that team in 2020, before jumping ship for McLaren. Arguably, he should have never left!
But if returning from whence you came (Fernando Alonso style) is a bit too much considering what's changed since then, and how much more established Esteban Ocon is now, then I reckon Haas would be a decent shout.
That team would welcome Ricciardo with open arms, and it's the sort of port in a storm where Ricciardo could rediscover any lost love he has for F1 after this chastening McLaren experience.
Short-term deal, then see what's what in 2023/24. He would likely strengthen that team's driver lineup significantly partnered with Kevin Magnussen, who looks rejuvenated since returning.
Take a year out
Valentin Khorounzhiy
He doesn't have the pull and status of Fernando Alonso, but if there's any belief on Ricciardo's end that he could get away with taking some time out of F1 without definitively bringing the curtain down on his grand prix career, that is exactly what he should do.
He will still surely harbour that F1 title dream, but – even putting aside the question of how realistic it is in performance terms given he just got absolutely clobbered by Norris – neither Alpine nor something like Haas or Williams will put him on a realistic trajectory towards that.
They'll keep the dream alive – by virtue of offering four wheels, a chassis, a power unit and a spot on the grid – but only barely. And Ricciardo knows that – if he really believed Alpine could get him to the promised land, he would not have left to begin with.
So, tell the suitors 'thanks, but no thanks' or, more accurately, 'see you in 2024, maybe'. And tell various other teams in other racing series to line up some early-2023 testing opportunities for you if they're interested – because there absolutely will be takers. And beyond that, spend that first half of the year at home, watching Netflix or UFC re-runs or whatever it is that floats Ricciardo's boat.
If, like Alonso seemingly did, Ricciardo understands after that that he misses the glitz and glamour and undivided attention that F1 provides, then he should still have the time to mount a proper bid at a comeback. He's still an eight-time race winner and a household name after all.
And if he finds that he doesn't miss it – well, he'll be super-glad he's not taken a two/three-year deal with some midfield team that will remain a midfield team at the expiry of that deal.
Start afresh in NASCAR
Matt Beer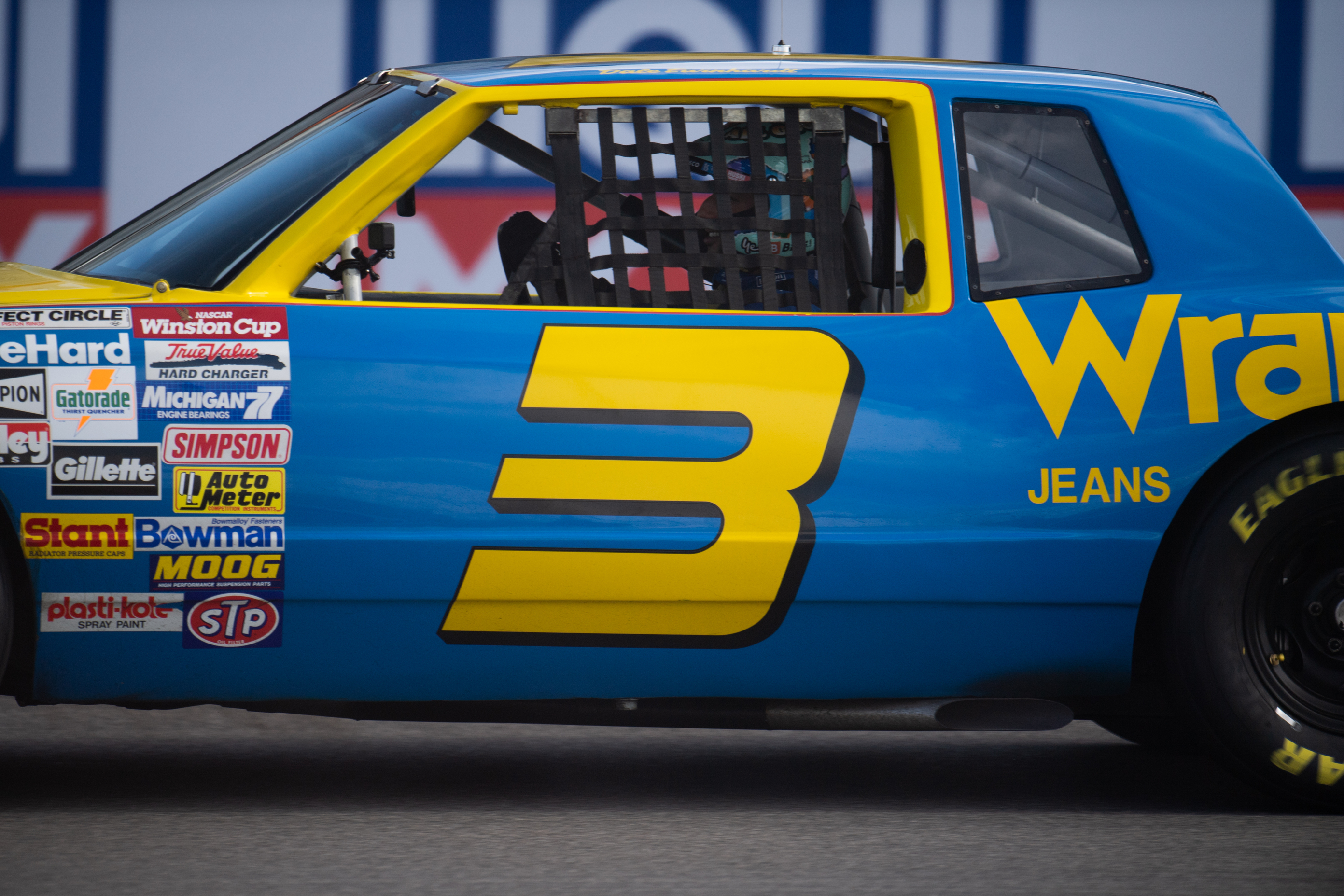 As much as a big part of me would like to see Ricciardo move elsewhere in F1, recapture the magic of his best days and then leave on a high, I fear given what seems to be a lack of affinity with this generation of cars and the confidence damage this McLaren stint may have done, the chances of it just being more pain in a different coloured car are too high.
So walk away and try something else you love. Ricciardo's a huge NASCAR and Dale Earnhardt fan, and he enjoys the United States lifestyle (and has a house near Los Angeles).
Kimi Raikkonen's adventure with Trackhouse Racing's Project 91 at Watkins Glen last weekend was proof that the new generation NASCAR Cup cars are accessible to top drivers from elsewhere. Ignore the fact Raikkonen crashed out from 25th – given how little pre-race mileage he had and the fact he was learning the car on the hoof mid-race, to be battling with series champions all afternoon was mightily impressive.
That's not to underestimate the challenge of taking on the Cup regulars across a full season and mastering oval racing. That might be too big an ask.
But a few road course appearances could be a lot of fun. And Ricciardo needs some fun in a racing car
His options aren't great
Gary Anderson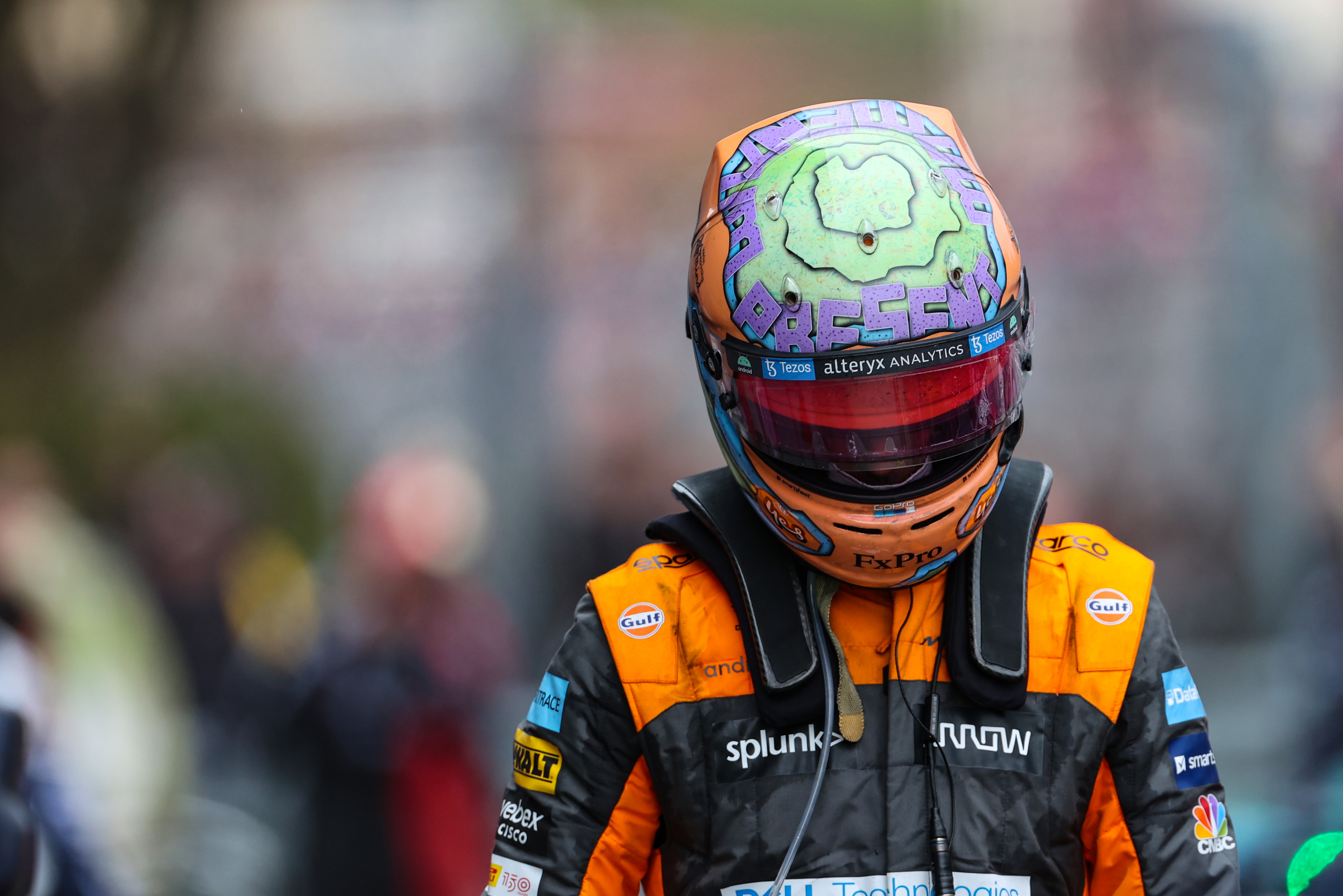 Daniel Ricciardo doesn't need to join a team that doesn't have winning potential. He has suffered with his performance at McLaren and it doesn't take long for that sort of thing to grind you down. Driving around to perhaps snatch a point or two is not what he needs to do.
There are no real competitive seats left. If he can get a drive with Alpine then he should take it and cross his fingers that it can build a winning car around him, or perhaps join Valtteri at Alfa Romeo to become part of the team's long-term programme to get to where it really wants to be.
As for him needing to race for the sake of racing, then yes there is IndyCar but it's not just as easy as showing up in America and being competitive. It is just as tough racing and as the cars all start from the same base it could be said it is harder than F1. You can't just go off and design a new gizmo to overcome your shortcomings.
IndyCar would be a fun challenge
Jack Benyon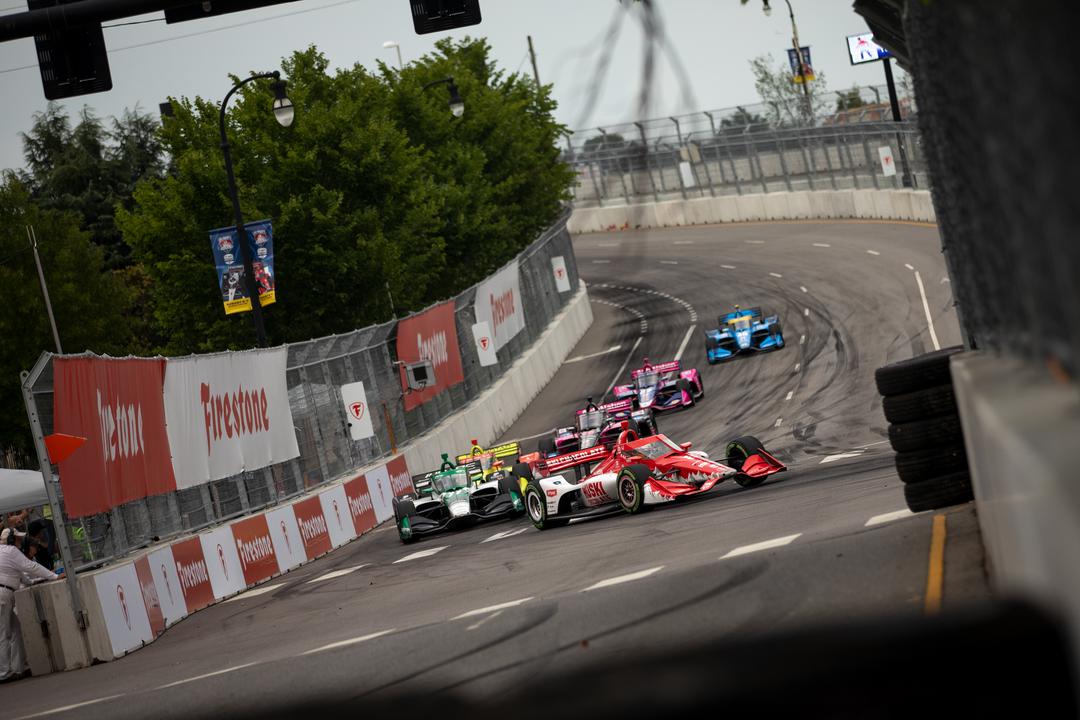 I'm not sure this split lends itself to future co-operation, but McLaren potentially has an IndyCar seat open – pending the Alex Palou debacle being resolved – and Ricciardo has a home in America.
Other drivers like Colton Herta have made racing from the west coast work from a base in California, so it seems accessible enough.
Whether he wants to open himself up to the environment that Marcus Ericsson and Romain Grosjean have recently is where Ricciardo will have a tough call to make. Both those drivers mentioned have had to answer questions about how quickly you get up to speed and how competitive you are. As an ex-F1 driver there's always a target on your back.
Indy 500 winner Ericsson proves that if you persevere your talent can show through. If Ricciardo still has the teeth to get stuck into a real challenge that isn't the F1 midfield, IndyCar's for him. If he's calling time on his competitive single-seater career then maybe indulging his love of NASCAR is the better option.
But for a driver so good in F1 when the conditions allow, it would be a shame to not see what he can do in one of single-seater's most competitive series.