Who were the best, the worst, and the in-between performers among Formula 1 drivers of the 2010s? Well, you're about to find out thanks to The Race's ranking of every single driver who raced in F1 between 2010 and 2019.
This is not a simple ranking of the best to worst based on The Race's evaluation of their outright ability, as that would produce a very different order.
Instead, it also takes into account their success, longevity, consistency, adaptability, their involvement in epic F1 moments of the decade and countless other factors.
It's also important to note that this ranking considers each driver's achievements exclusively in the 198 F1 races held from 2010 to 2019. Achievements before 2010 or after 2019 – no matter how illustrious – are excluded.
A total of 66 drivers raced in F1 during this period, so here's The Race's ranking in reverse order.
This article was originally released early to The Race Members' Club. Click here for more details of how to join
---
66 SAKON YAMAMOTO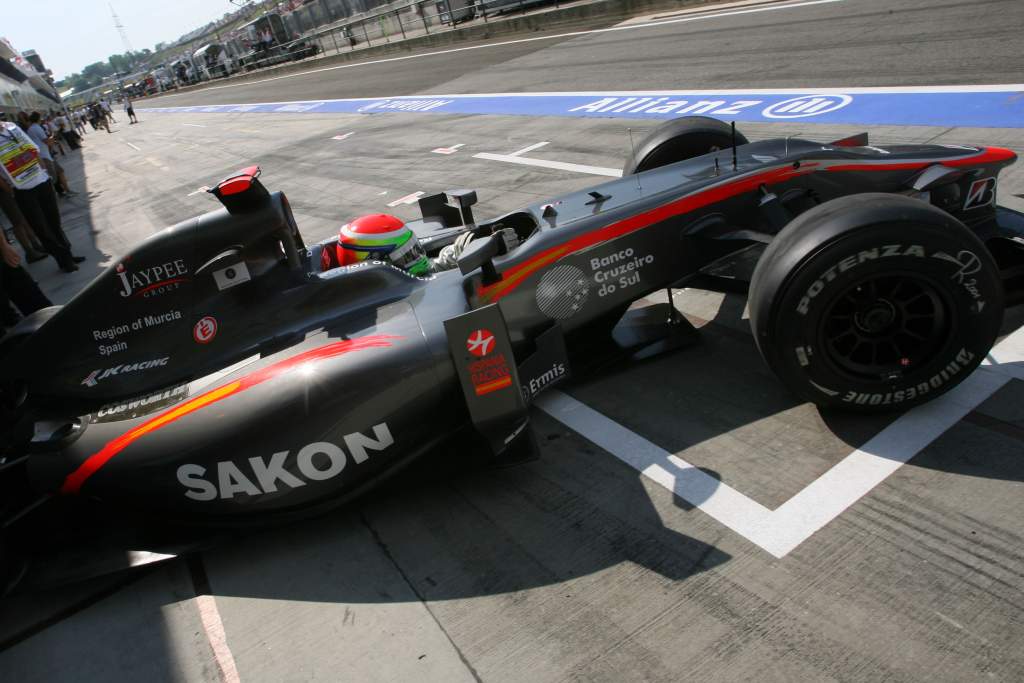 Seasons: 2010
Teams: HRT
Starts: 7
Best finish: 15th
Paying half-a-million dollars a race for seven HRT outings in which he was either last or retired wasn't great value for the ex-Super Aguri and Spyker driver.
65 CHRISTIAN KLIEN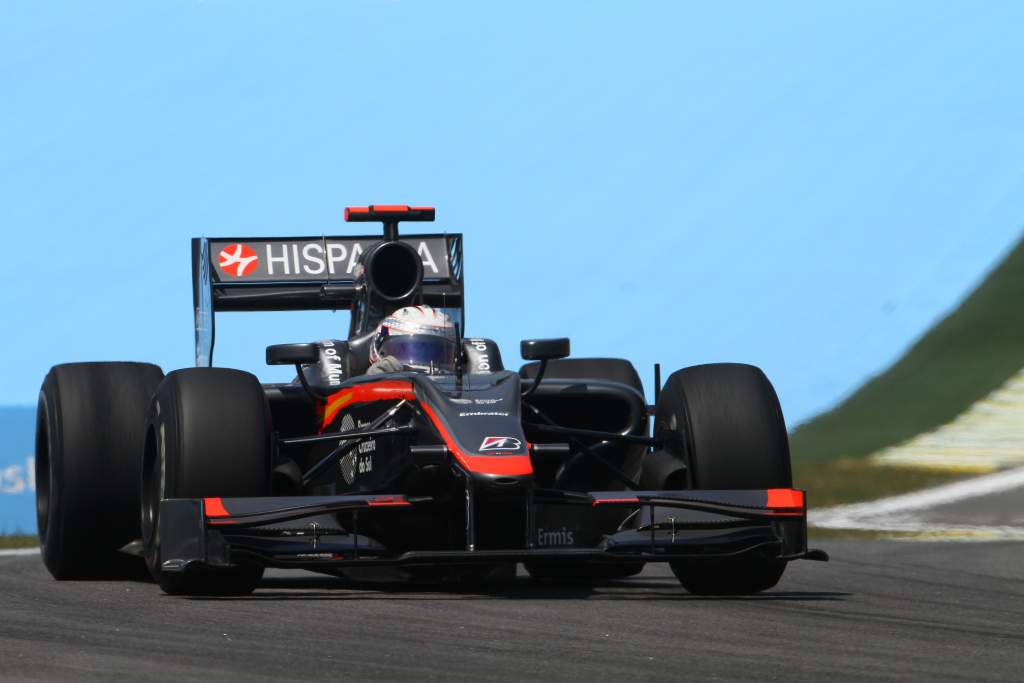 Seasons: 2010
Teams: HRT
Starts: 3
Best finish: 20th
The ex-Red Bull driver returned for three outings with HRT in 2010, four years after his last F1 start.
He showed his class by outperforming team-mate Bruno Senna on the first two of those weekends but had little time to make an impact.
64 RIO HARYANTO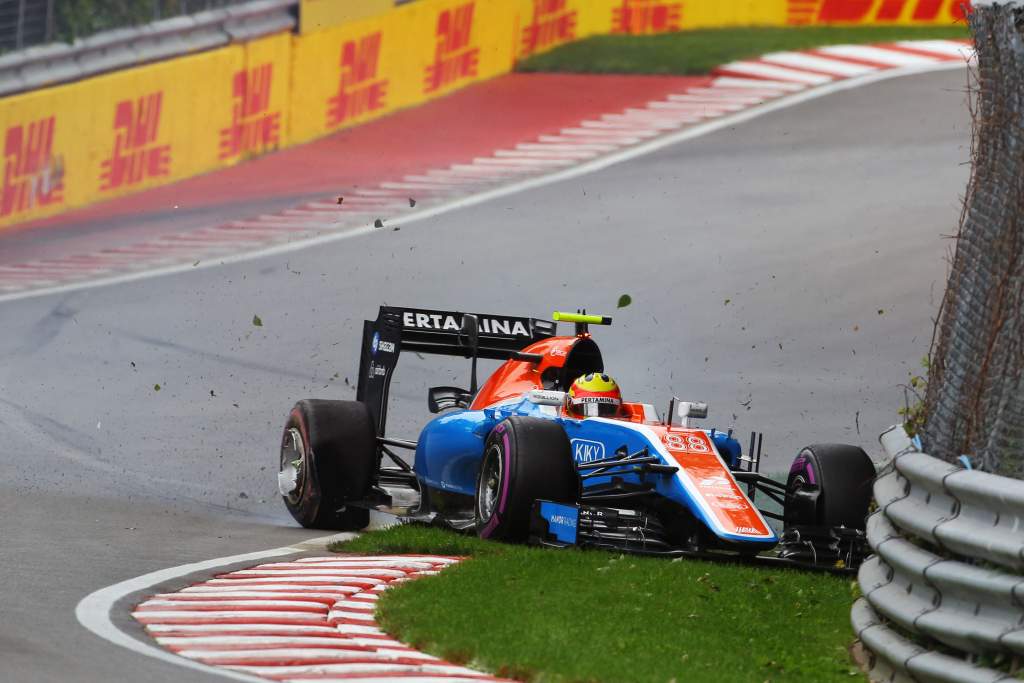 Seasons: 2016
Teams: Manor
Starts: 12
Best finish: 15th
Indonesia's first F1 driver created a splash off-track when he first arrived, only for the hoped-for megabucks from his home country to dry up mid-season.
63 ANDRE LOTTERER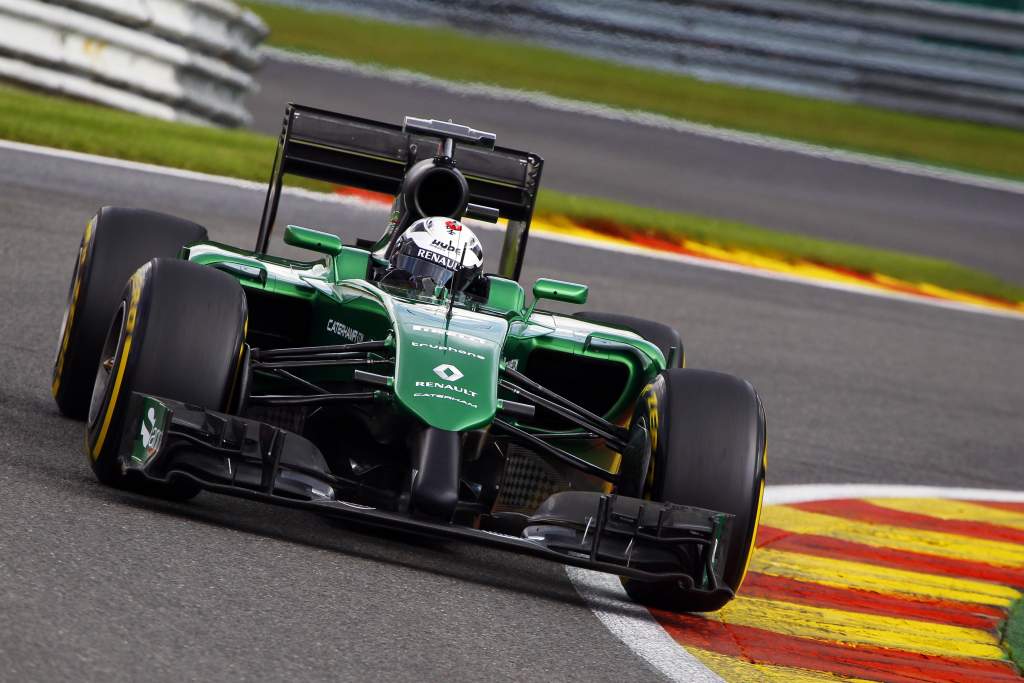 Seasons: 2014
Teams: Caterham
Starts: 1
Best finish: DNF
A sportscar legend, but one racing lap completed in a back-of-the-grid Caterham after a late call up gave him no chance.
But he did outqualify team-mate Marcus Ericsson on his debut, something not even Charles Leclerc managed.
62 LUCAS DI GRASSI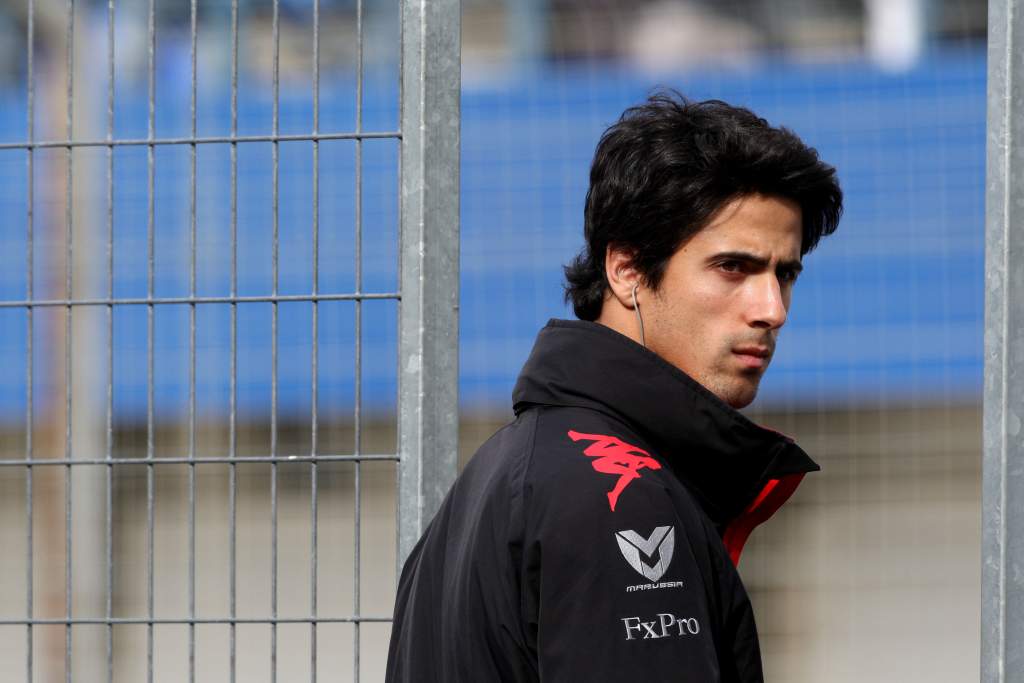 Seasons: 2010
Teams: Virgin
Starts: 18
Best finish: 14th
Endured a frustrating season in what was very much the second Virgin. The biggest impact he made was when he crashed heavily at 130R at Suzuka on a pre-race reconnaissance lap – a shame given he'd produced a good qualifying lap.
61 KARUN CHANDHOK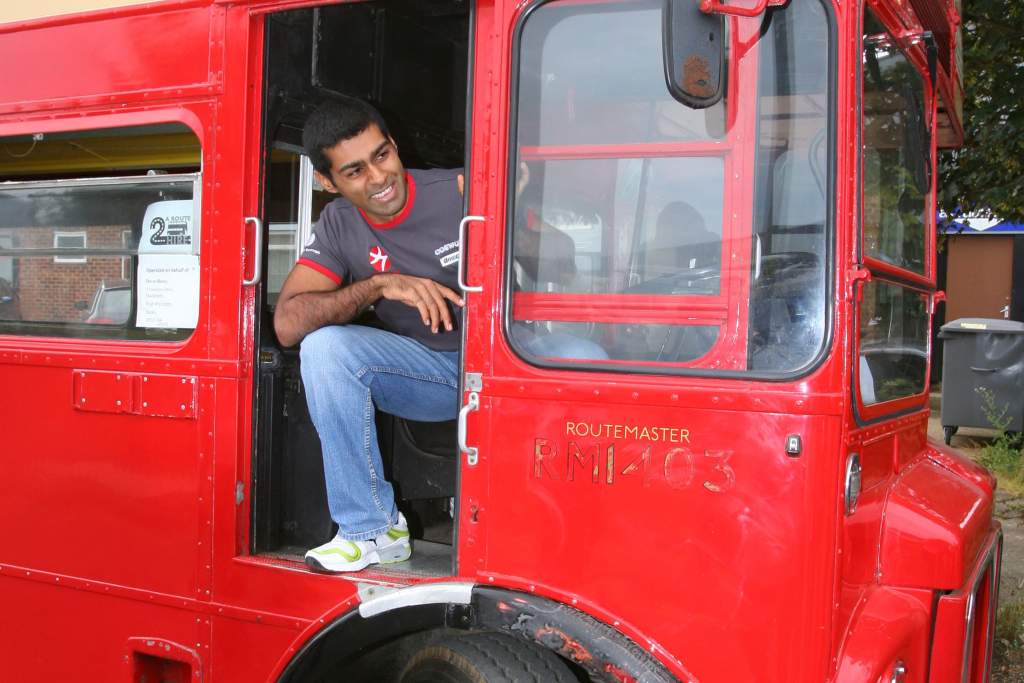 Seasons: 2010-11
Teams: HRT, Lotus
Starts: 11
Best finish: 14th
Acquitted himself well in dire HRT machinery in 2010 before losing his drive for financial reasons, but struggled on his one-off appearance for Team Lotus in 2011.
60 NARAIN KARTHIKEYAN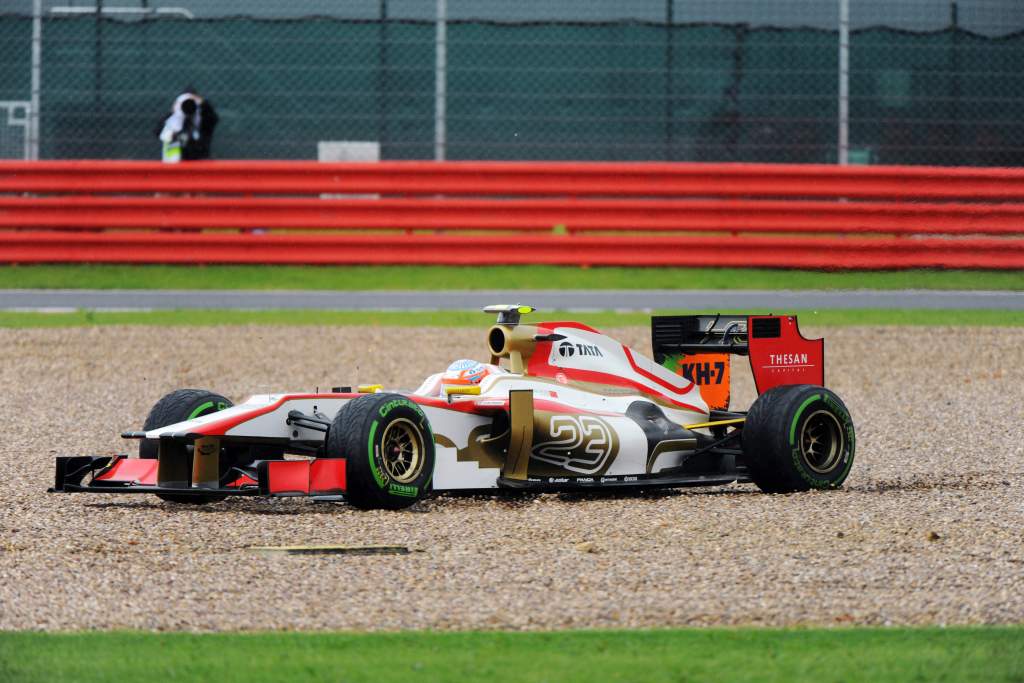 Seasons: 2011-12
Teams: HRT
Starts: 27
Best finish: 15th
One of many condemned to lumbering HRT machinery that gave him no chance to make an impression.
Capable of being very quick but rarely able to show it, his highest-profile moment of this surprise F1 comeback was launching Nico Robserg into the barriers in Abu Dhabi in 2012 after suffering a sudden hydraulic failure as the Mercedes driver lapped him.
59 MAX CHILTON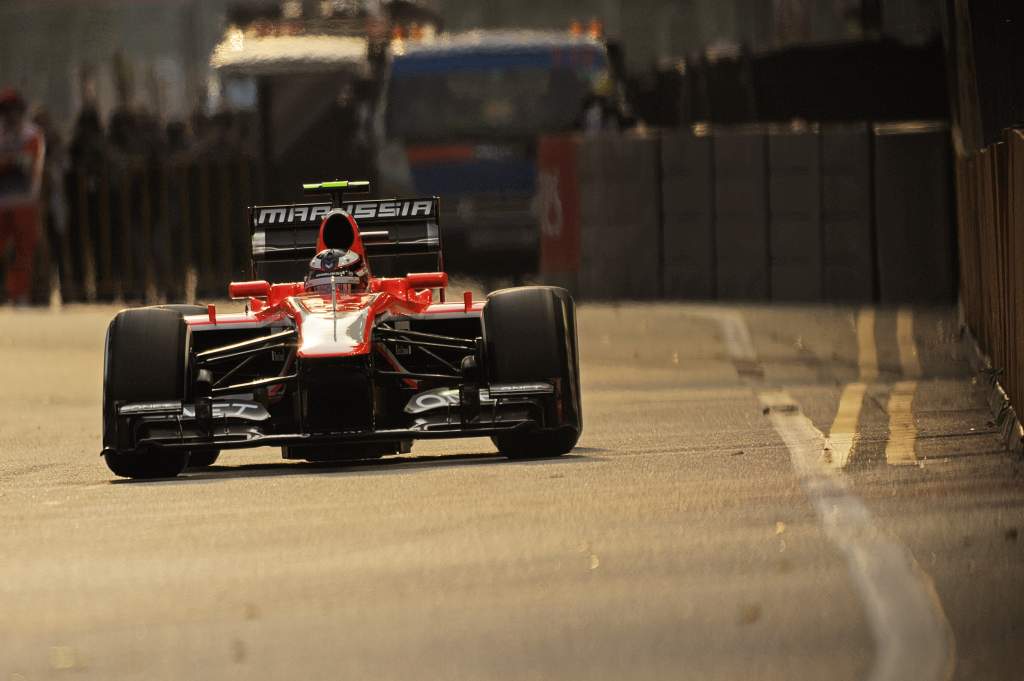 Seasons: 2013-14
Teams: Marussia
Starts: 35
Best finish: 13th
Spent much of his two seasons at Marussia being outperformed by team-mate Jules Bianchi.
But Chilton was consistent – stringing together a record 25 consecutive race finishes.
58 ALEXANDER ROSSI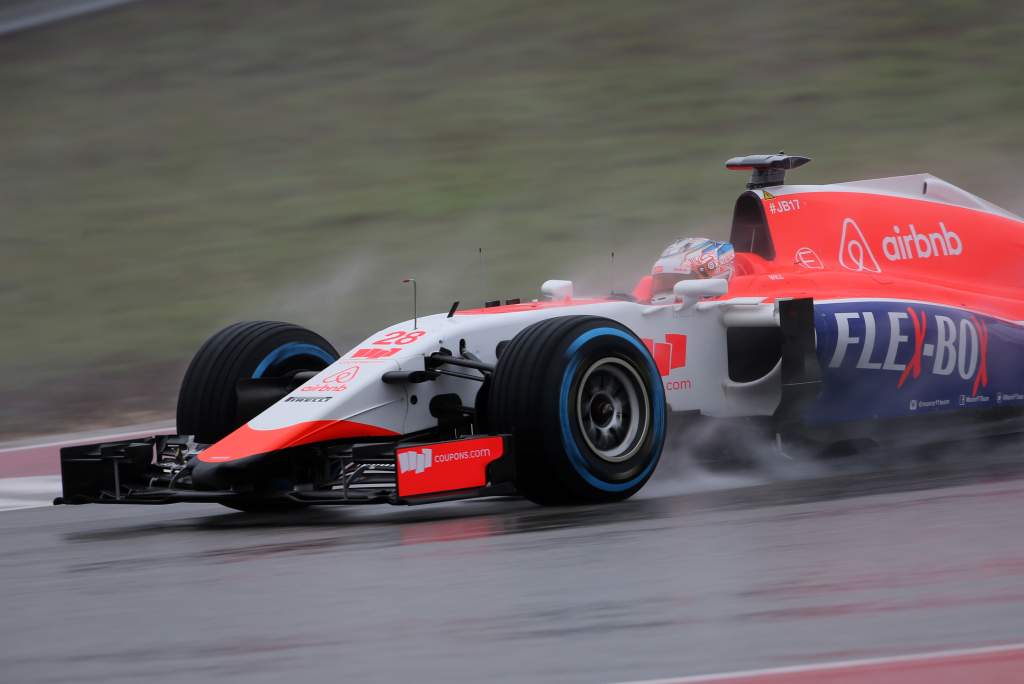 Seasons: 2015
Teams: Manor
Starts: 5
Best finish: 12th
Rossi has been able to show his ability in IndyCar, but his brief F1 career with Marussia gave him little more than the chance to say that he once raced in F1.
That said, he showed a good turn of speed while he was there.
57 GIEDO VAN DER GARDE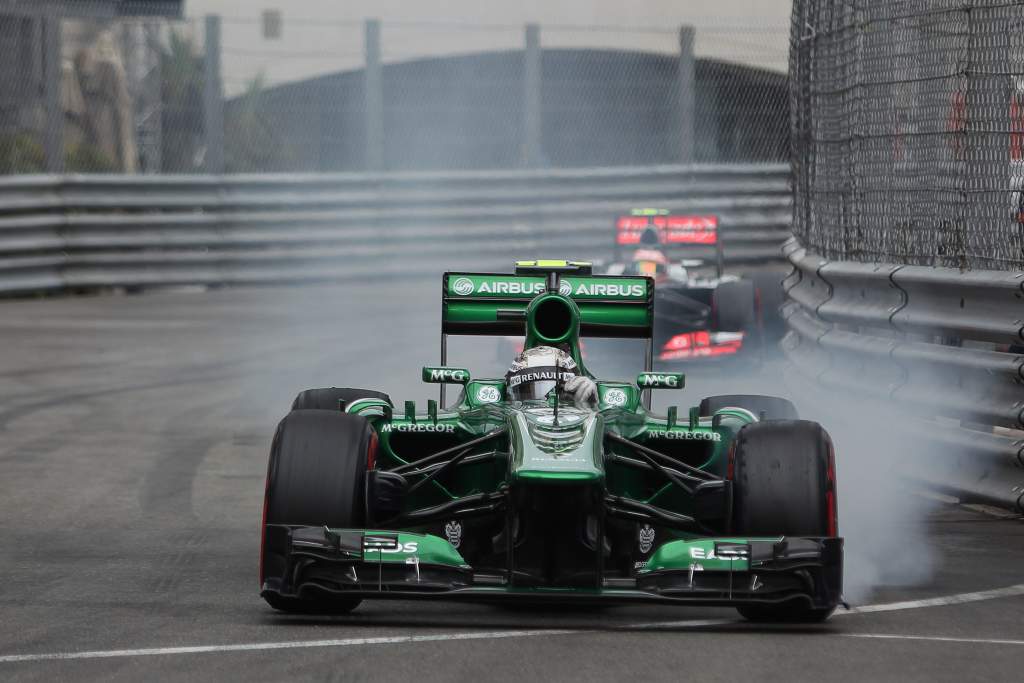 Seasons: 2013
Teams: Caterham
Starts: 19
Best finish: 14th
One of the unfortunate clutch of drivers of green cars who were usually only noticed when being lapped or going off, van der Garde showed flashes of speed in his sole F1 season.
56 JARNO TRULLI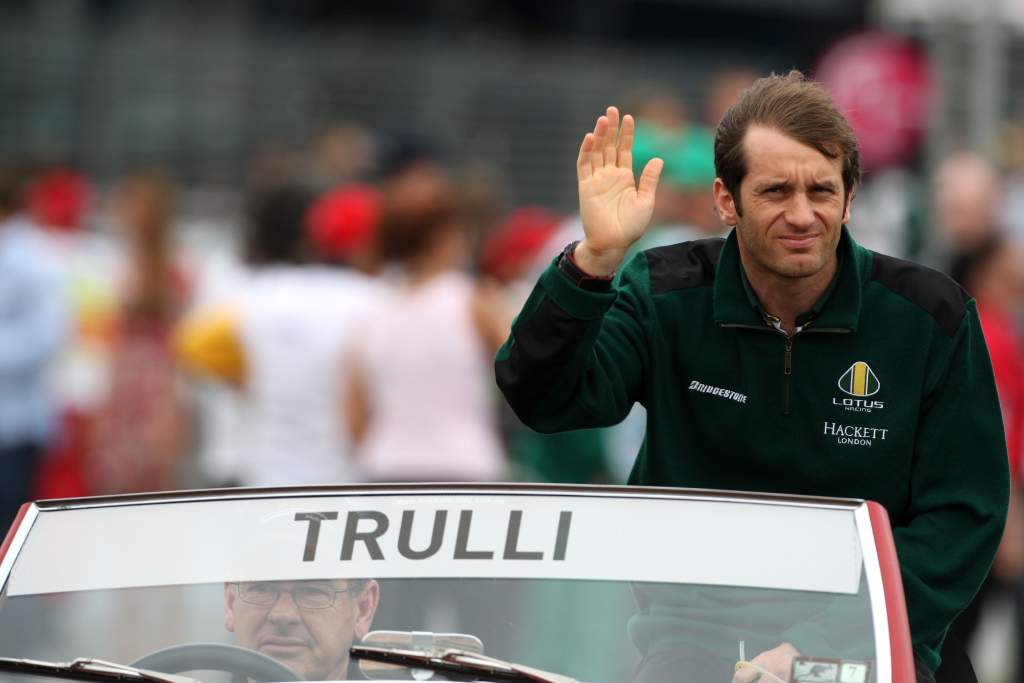 Seasons: 2010-11
Teams: Lotus
Starts: 36
Best finish: 13th
Two years with back-of-the-grid Lotus Racing formed an unsatisfactory coda to Trulli's F1 career.
He struggled with the car and never showed the edge of blistering pace that he possessed, then was dropped during pre-season testing in 2012.
55 ROBERTO MERHI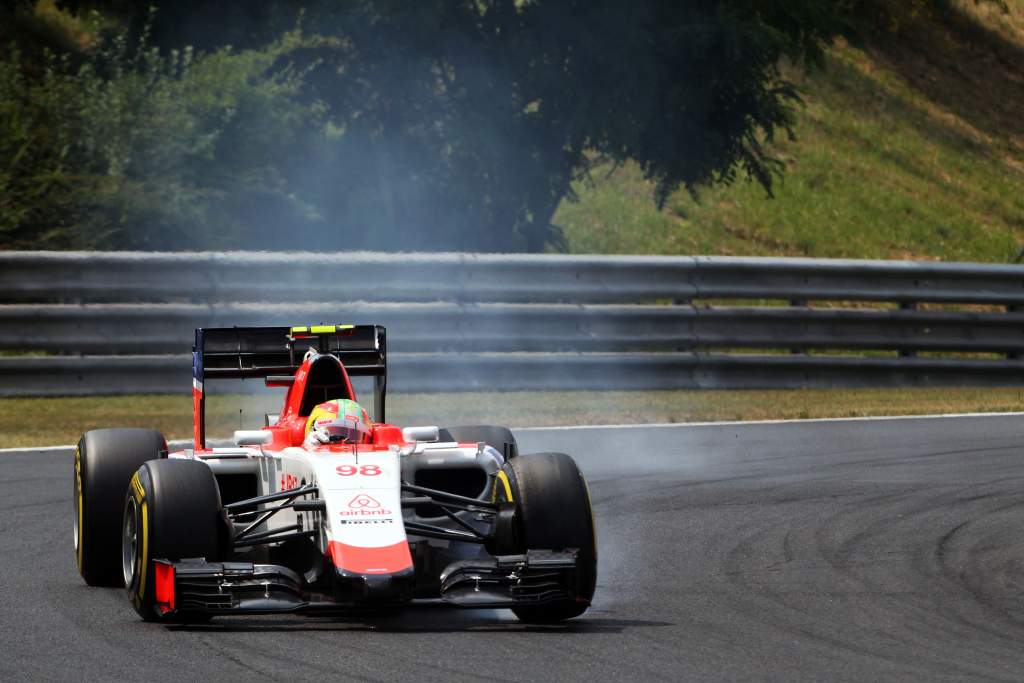 Seasons: 2015
Teams: Manor
Starts: 13
Best finish: 12th
Battled an overweight car and sometimes lesser equipment than his team-mate Chilton, but even factoring that in he wasn't able to catch the eye.
54 JEROME D'AMBROSIO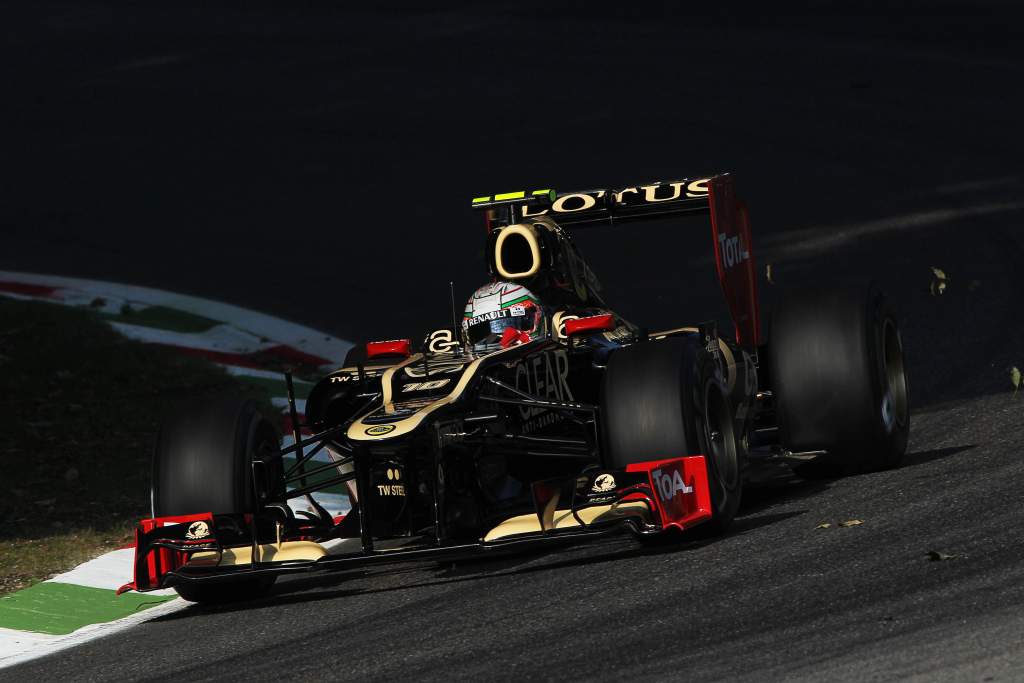 Seasons: 2011-12
Teams: Virgin, Lotus
Starts: 20
Best finish: 13th
D'Ambrosio's diligent approach combined with some eye-catching performances – notably a fine qualifying lap at Suzuka and strong performances at Spa and Singapore – showed he could do a job in F1 during his Marussia season.
He likely would have scored on his one-off at Monza in place of the banned Romain Grosjean in 2012 but for a KERS failure.
53 WILL STEVENS
Seasons: 2014-15
Teams: Caterham, Manor
Starts: 18
Best finish: 13th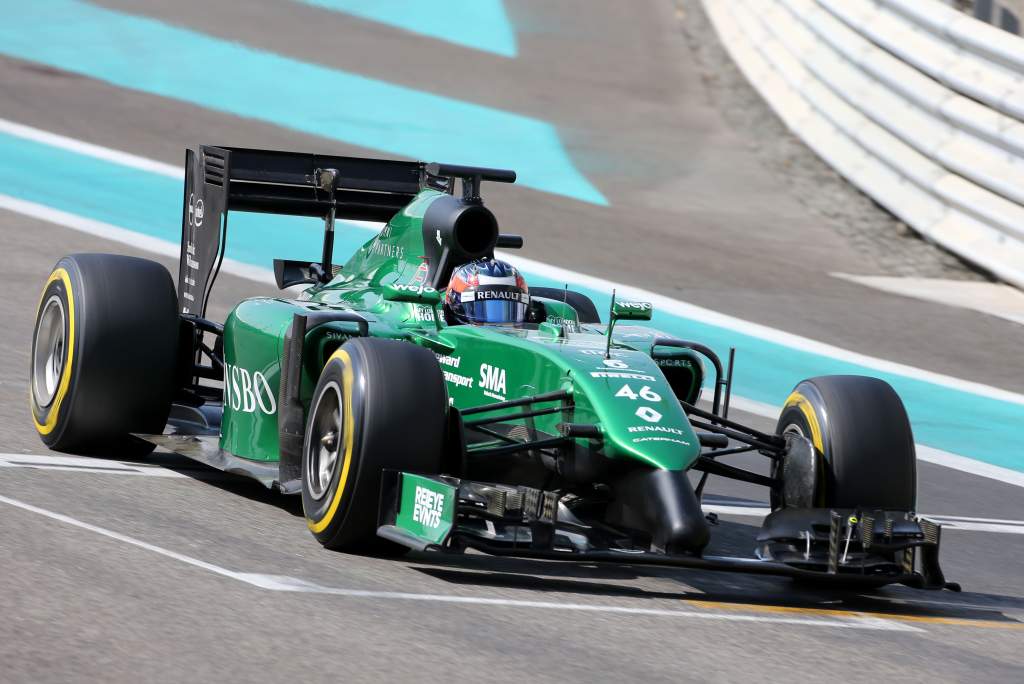 Proved to be a capable pair of hands, which was about all that he could have done given the firmly back-of-the grid machinery he had.
52 CHARLES PIC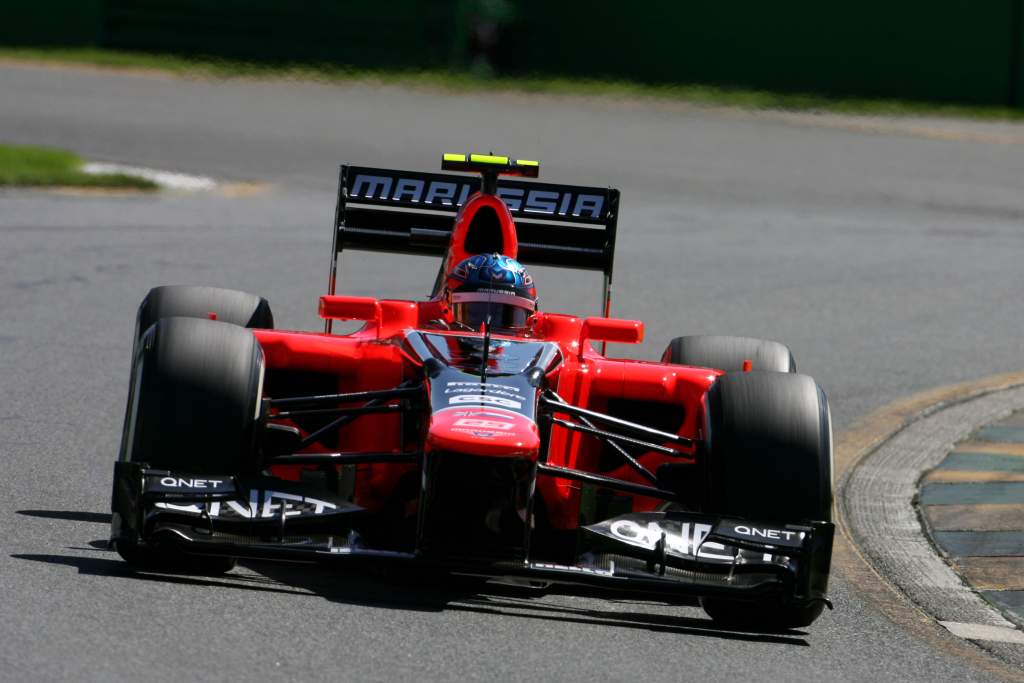 Seasons: 2012-13
Teams: Marussia, Caterham
Starts: 39
Best finish: 12th
Two seasons in back-of-the-grid machinery meant he was light on results, but he did show genuine speed in fits and starts in unpromising circumstances.
51 SERGEY SIROTKIN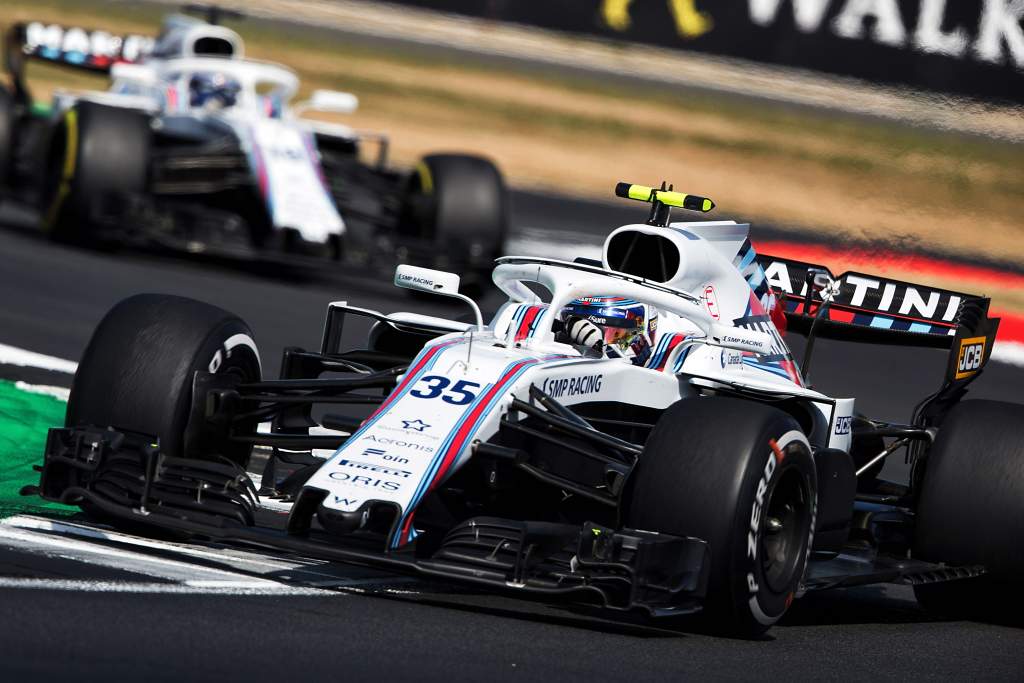 Seasons: 2018
Teams: Williams
Starts: 21
Best finish: 10th
Proved to be a diligent and rigorous driver during his one season with struggling Williams in 2018 and had the edge on team-mate Lance Stroll in qualifying.
50 PEDRO DE LA ROSA
Seasons: 2010-12
Teams: Sauber, HRT
Starts: 33
Best finish: 7th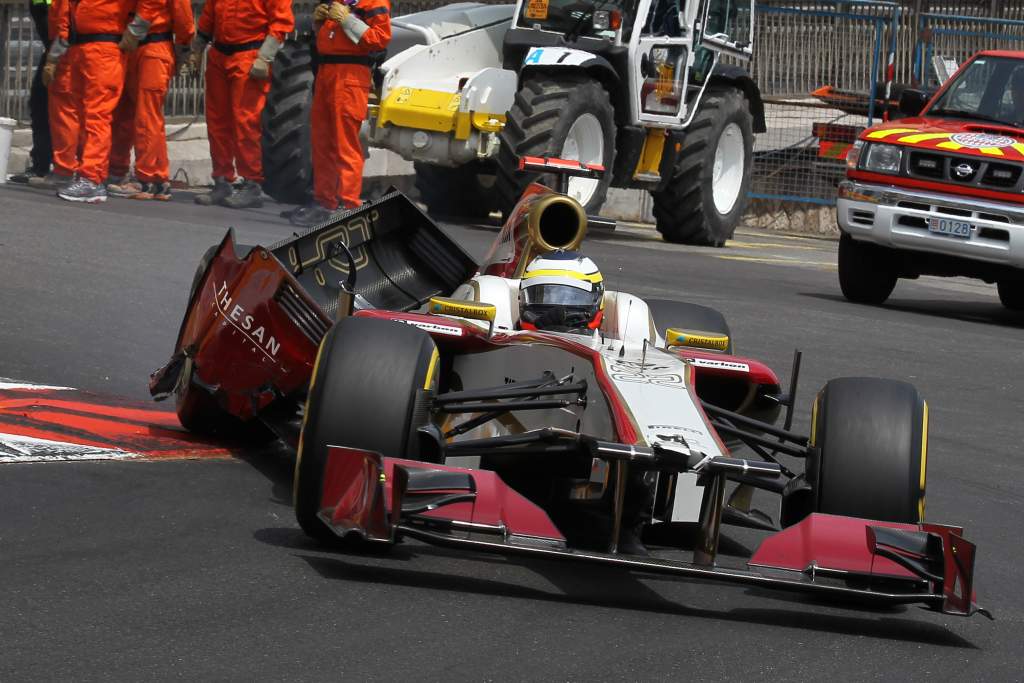 An intelligent, methodical driver who did a solid job for Sauber and HRT when he returned to a full-time F1 race seat at the start of the decade for the first time since 2002.
49 BRENDON HARTLEY
Seasons: 2017-18
Teams: Toro Rosso
Starts: 25
Best finish: 9th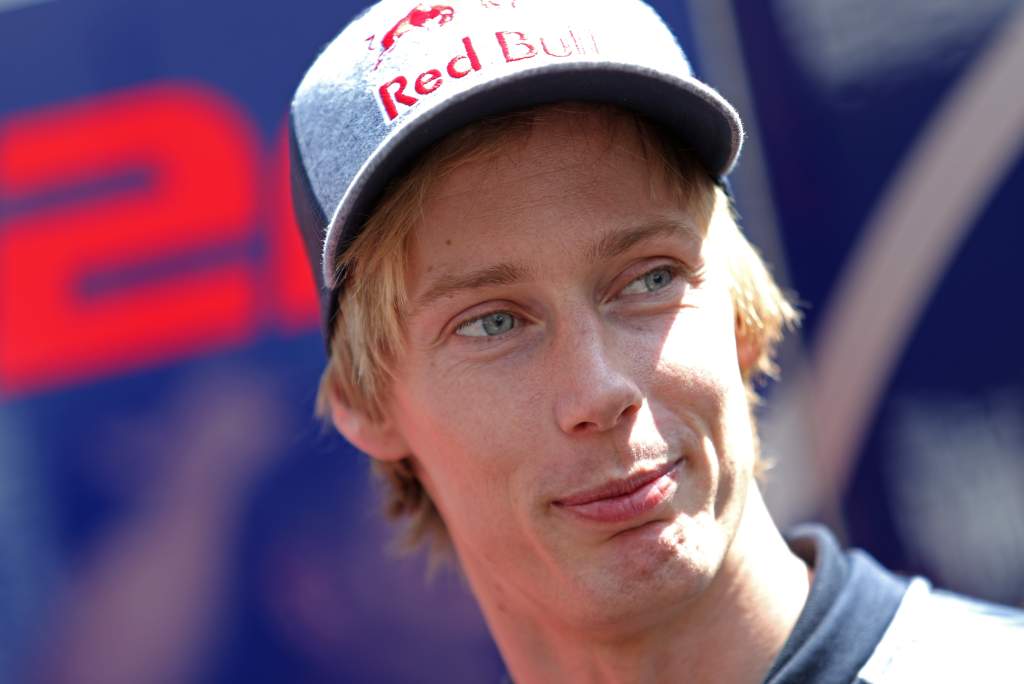 Had just one full season with Toro Rosso, faring better compared to team-mate Pierre Gasly than many remember in terms of speed.
But he too often failed to put together complete weekends by delivering at all the key moments.
48 ESTEBAN GUTIERREZ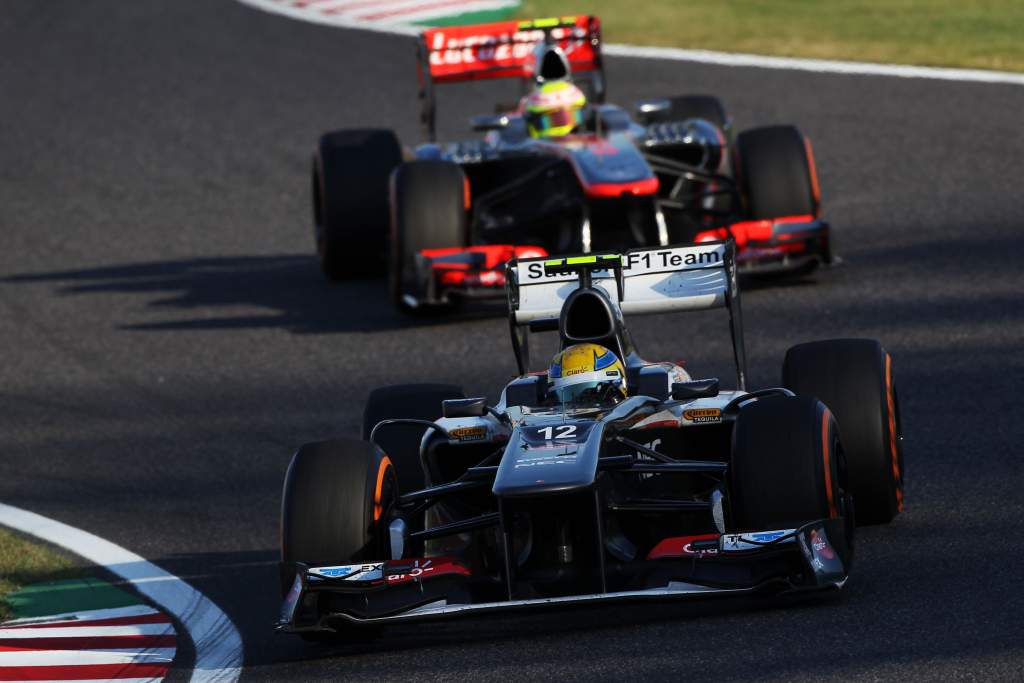 Seasons: 2013-14, 2016
Teams: Sauber, Haas
Starts: 59
Best finish: 7th
Capable of real speed but struggled to string together complete weekends, meaning he only scored points once – on his stellar weekend at Suzuka in 2013.
47 TIMO GLOCK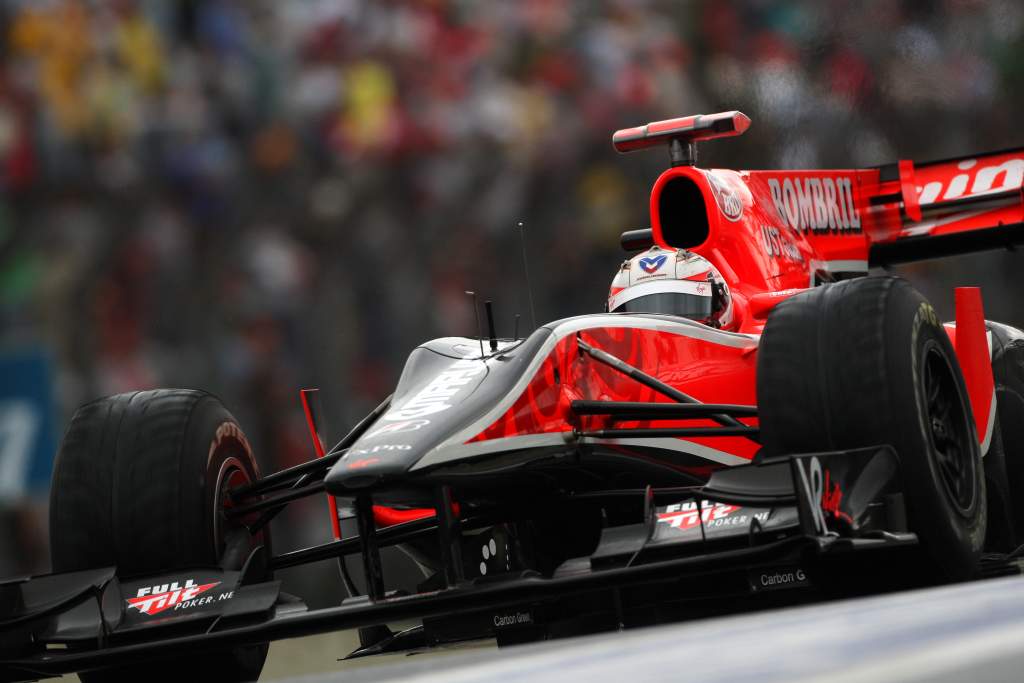 Seasons: 2010-12
Teams: Virgin
Starts: 55
Best finish: 12th
Led the line for struggling Virgin valiantly for three pointless seasons, but the lack of pace meant the very good performances he delivered were always produced in back-of-the-grid obscurity.
46 VITANTONIO LIUZZI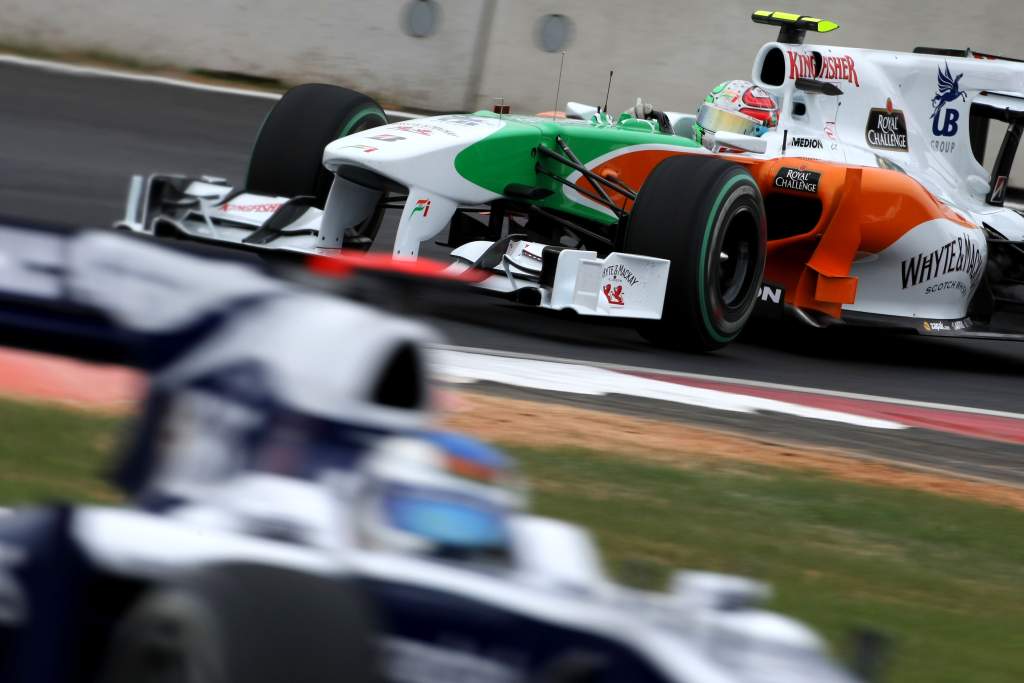 Seasons: 2010-11
Teams: Force India, HRT
Starts: 36
Best finish: 6th
A brilliant drive to sixth in the wet Korean Grand Prix in 2010 showed Liuzzi's class, but he was often too erratic during his admittedly misfortune-laden 2010 season for Force India. In 2011 with HRT, he had no chance.
45 JOLYON PALMER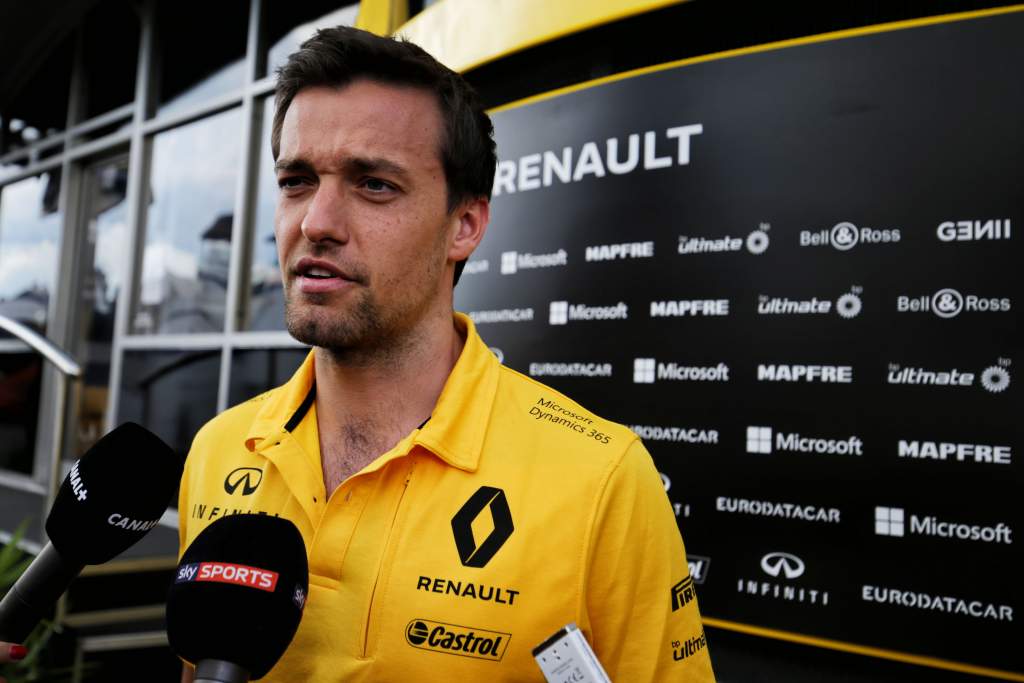 Seasons: 2016-17
Teams: Renault
Starts: 35
Best finish: 6th
The 2014 GP2 champion notched up only two points finishes in F1, with the high point an excellent sixth place in the 2017 Singapore Grand Prix.
Although he didn't always have the most competitive – or reliable – car, Palmer still struggled to make an impression even considering that.
44 HEIKKI KOVALAINEN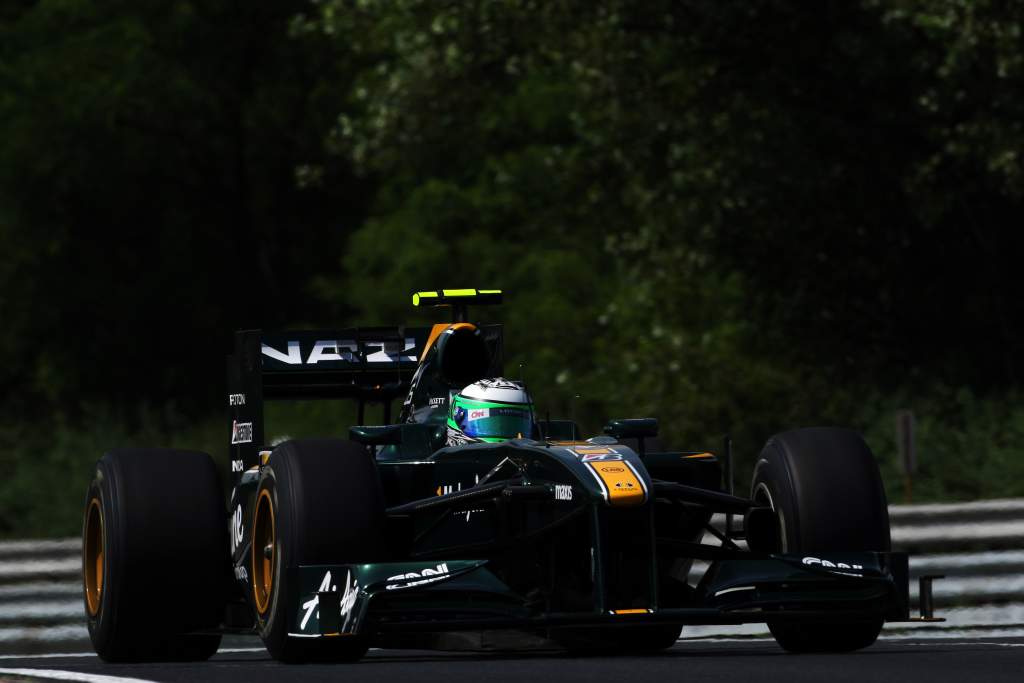 Seasons: 2010-13
Teams: Lotus/Caterham, Lotus
Starts: 59
Best finish: 12th
A race winner for McLaren in 2008, Kovalainen's outings in the 2010s were – literally – pointless.
He did a good job for the team latterly known as Caterham, but his two outings in good machinery for the Enstone Lotus team were disappointing.
43 BRUNO SENNA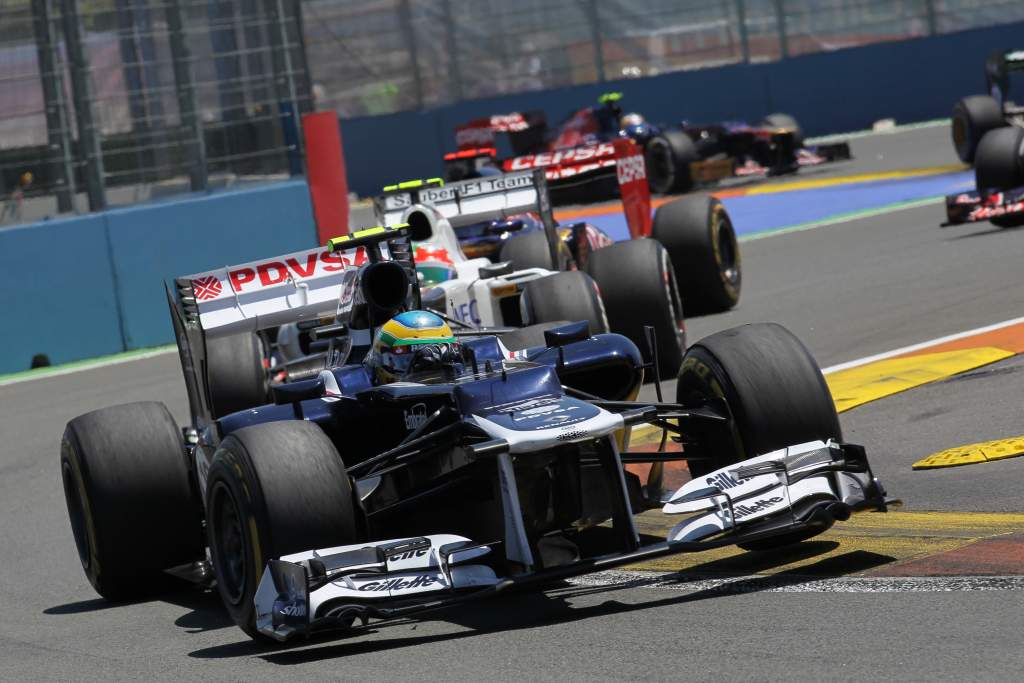 Seasons: 2010-12
Teams: HRT, Renault, Williams
Starts: 46
Best finish: 6th
An accomplished performer on race day, Senna's weakness was getting the best out of the car – and crucially the tyres – in qualifying.
His 2012 season with Williams, when he struggled on Saturdays but did well on Sundays, exemplified this.
42 STOFFEL VANDOORNE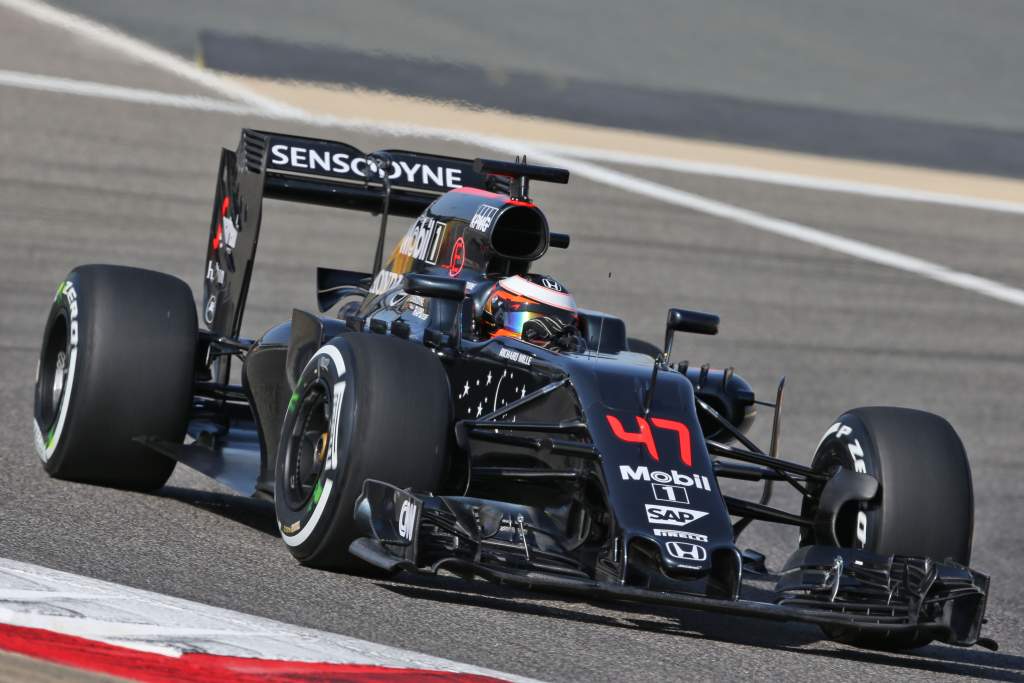 Seasons: 2016-18
Teams: McLaren
Starts: 41
Best finish: 7th
Superb on his one-off debut in 2016 and made decent progress in a difficult rookie year but then slumped in an ill-handling McLaren in 2018.
He neither had the best of opportunities, nor made the most of those he did have.
41 GEORGE RUSSELL
Seasons: 2019
Teams: Williams
Starts: 21
Best finish: 11th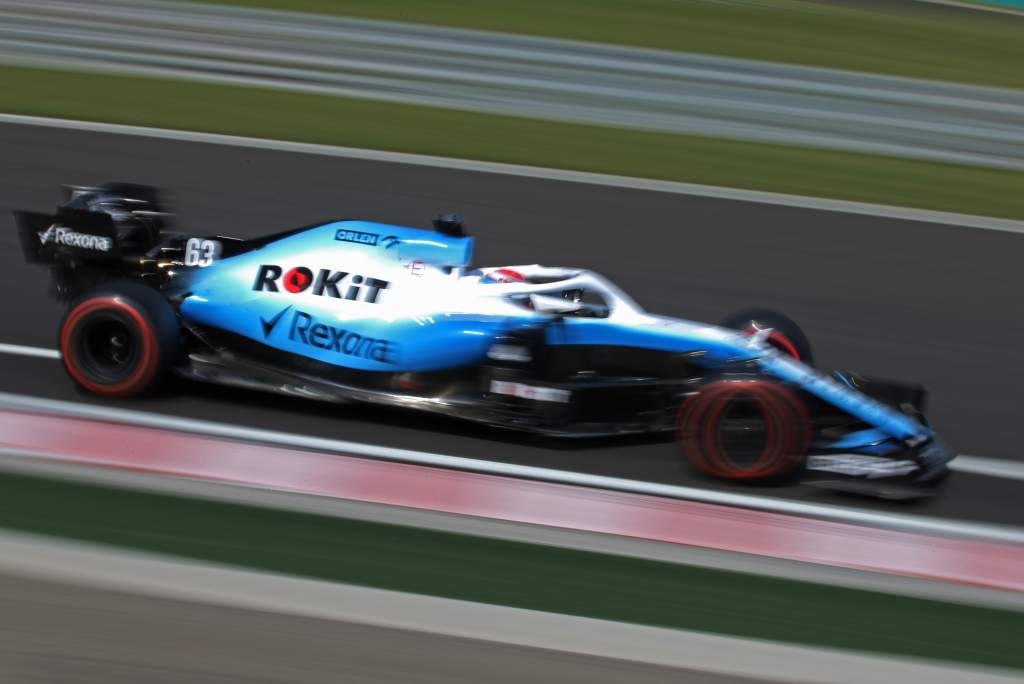 No points in a woefully slow Williams, but in 2019 he did piece together a hugely impressive rookie season – save for his tendency to lose ground on opening laps. His real F1 story takes place in the 2020s, though.
40 ANTONIO GIOVINAZZI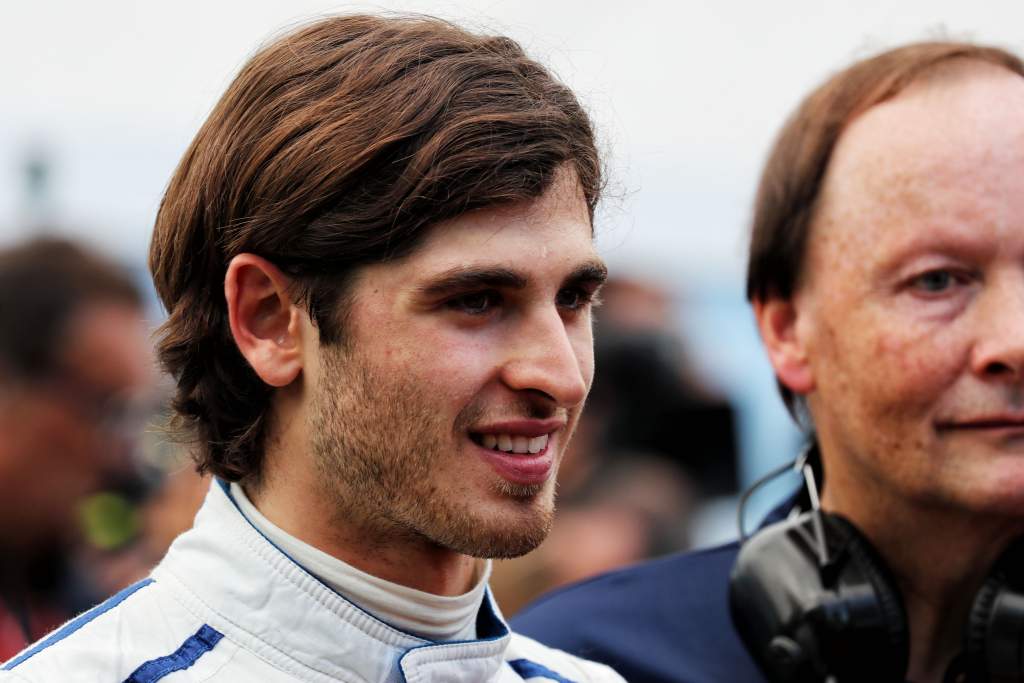 Seasons: 2017, 2019
Teams: Sauber/Alfa Romeo
Starts: 23
Best finish: 5th
When he got things together, Giovinazzi was faster than Alfa Romeo team-mate Kimi Raikkonen in 2019. But there were too many mistakes that prevented him from being more than an occasional points scorer.
39 JAIME ALGUERSUARI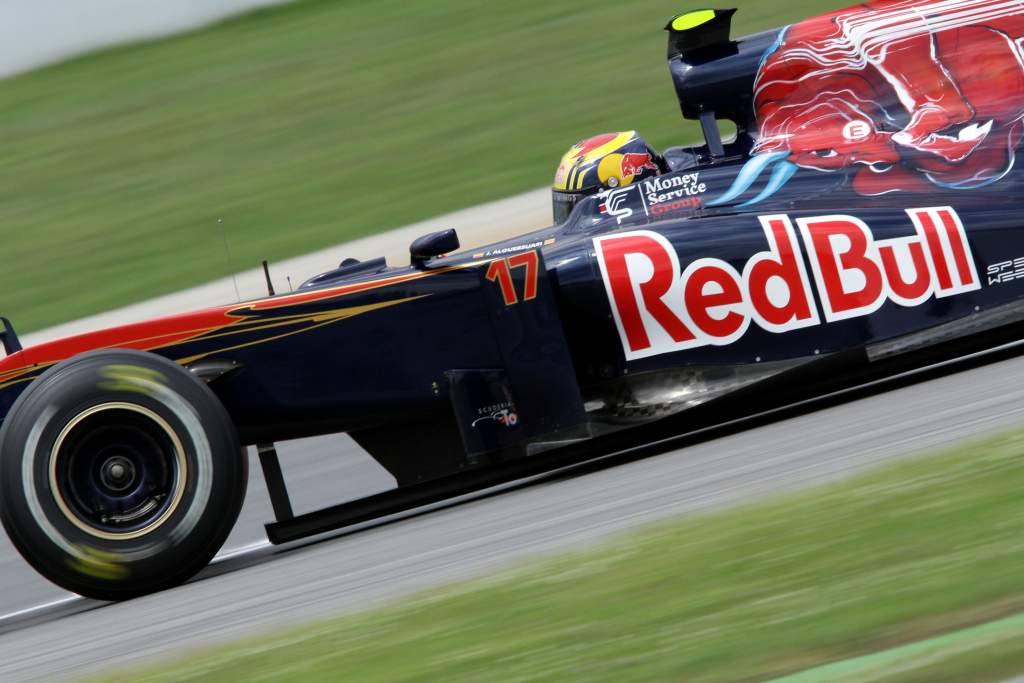 Seasons: 2010-11
Teams: Toro Rosso
Starts: 38
Best finish: 7th
Alguersuari was capable of a very high level when things came together. The trouble is, they didn't come together as often as they should have done and Toro Rosso found him frustrating in and out of the car.
38 MARCUS ERICSSON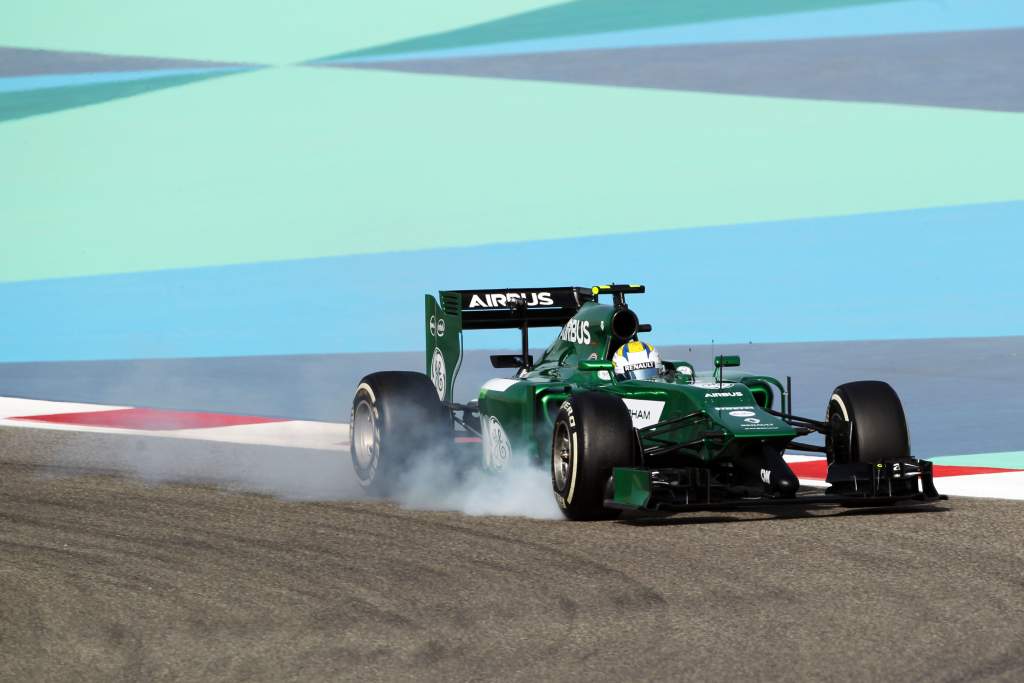 Seasons: 2014-18
Teams: Caterham, Sauber
Starts: 97
Best finish: 8th
After a pointless year with struggling Caterham, Ericsson spent four years with Sauber.
Another pointless year there, 2017, was actually arguably his best but in 2018 the arrival of Leclerc finished off an F1 career distinguished by an aptitude for self-improvement.
37 SEBASTIEN BUEMI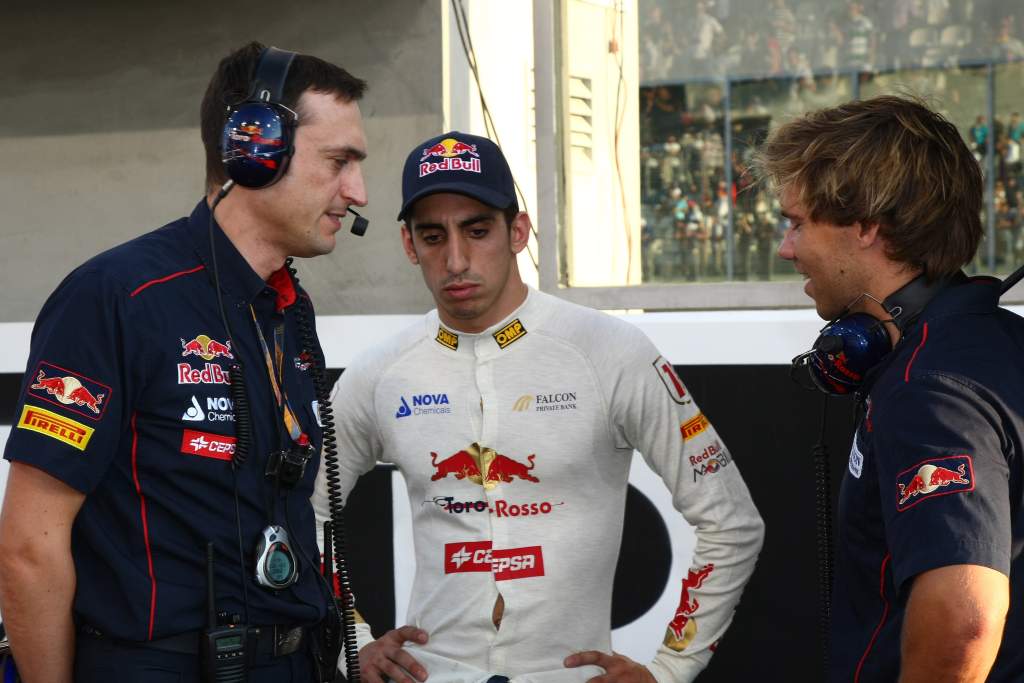 Seasons: 2010-11
Teams: Toro Rosso
Starts: 38
Best finish: 8th
Built a reputation as a decent technical driver with Toro Rosso, but couldn't do enough to convince Red Bull he was a potential A-team racer.
36 PASCAL WEHRLEIN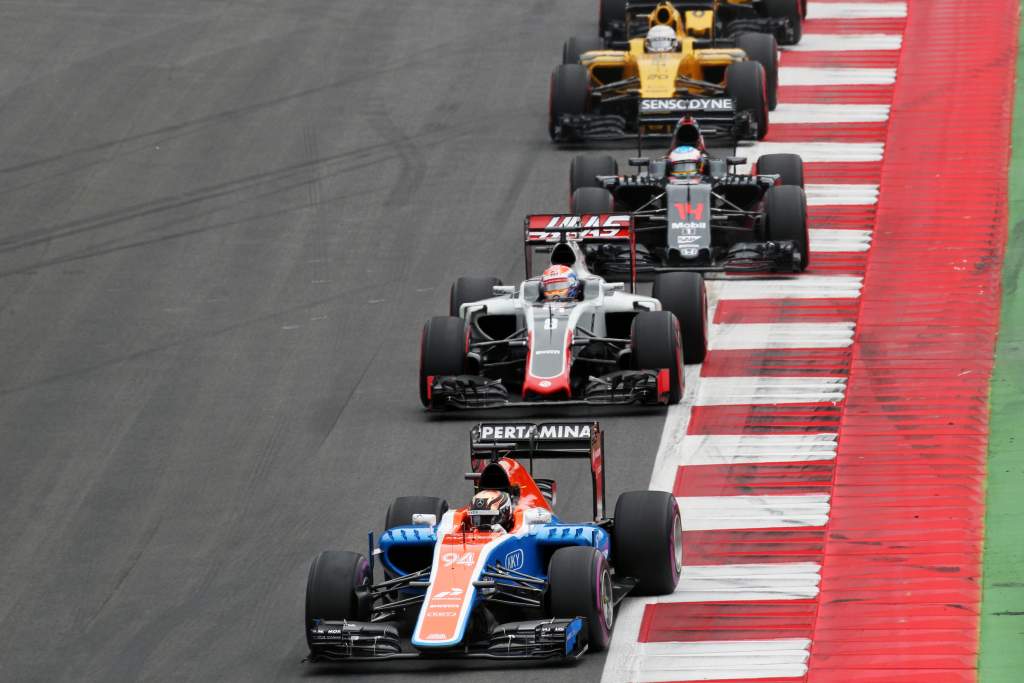 Seasons: 2016-17
Teams: Manor, Sauber
Starts: 39
Best finish: 8th
Grabbed the attention with a strong rookie season for Manor – scoring a point for 10th in the Austrian Grand Prix – but didn't build on it as much as hoped in his second F1 season with Sauber.
But he was unlucky to drop off the grid given the pace he showed and could have achieved a lot more in F1.
35 FELIPE NASR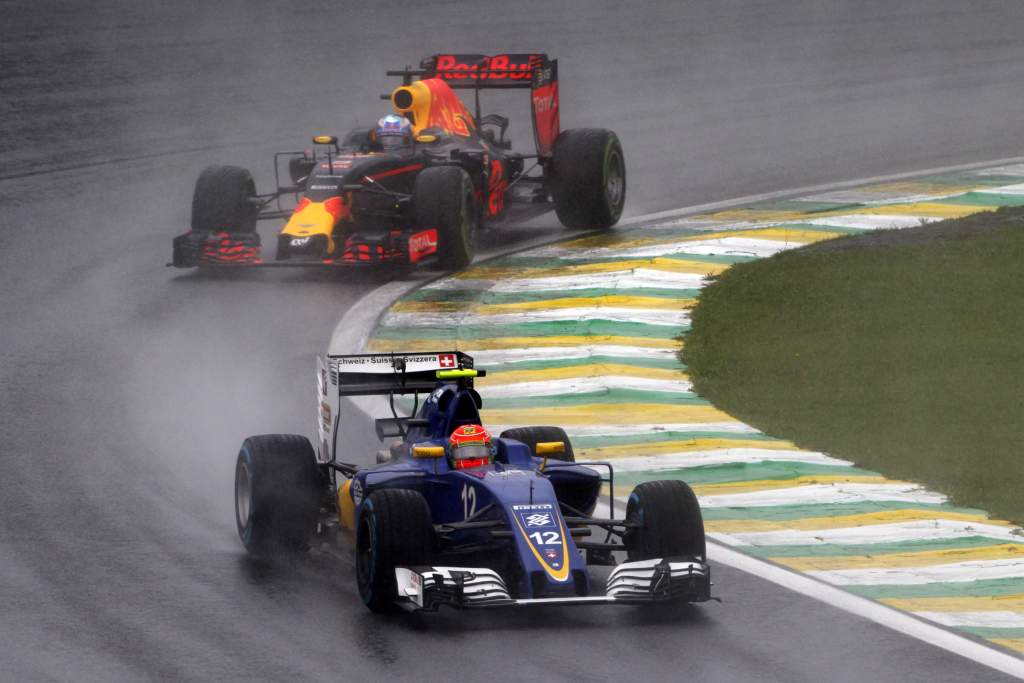 Seasons: 2015-16
Teams: Sauber
Starts: 39
Best finish: 5th
Fifth on his debut in Australia was as good as it got for Nasr, although his drive to ninth in the wet 2016 Brazilian Grand Prix was arguably his high point.
He had the fundamentals to be a very successful F1 driver, but it never quite came together for him.
34 JULES BIANCHI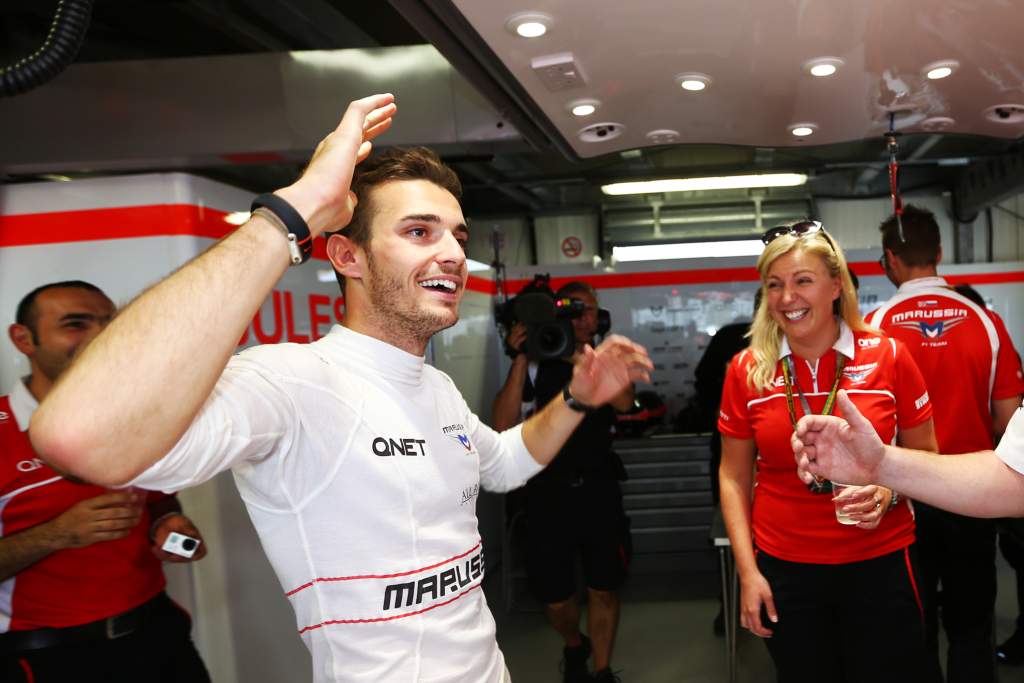 Seasons: 2013-14
Teams: Marussia
Starts: 34
Best finish: 9th
Bianchi was the first of only two drivers to score points in machinery produced by F1's trio of new teams that arrived in 2010.
His stunning drive in Monaco in 2014 stands as testament to what he might have achieved but for that tragic day at Suzuka that ultimately cost him his life.
33 NICK HEIDFELD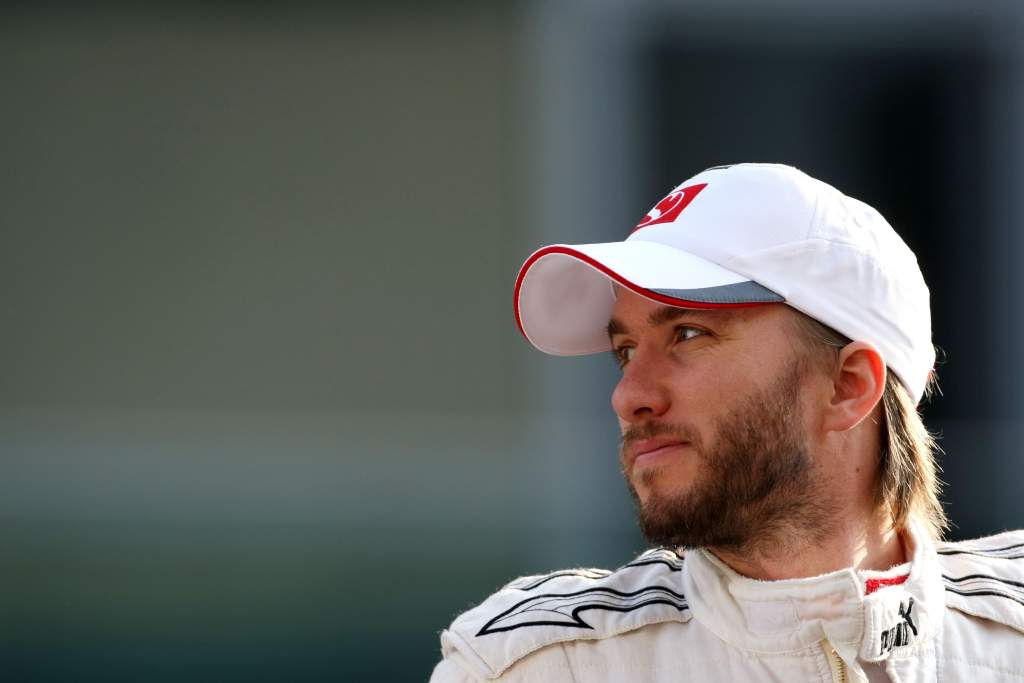 Seasons: 2010-11
Teams: Sauber, Renault
Starts: 16
Best finish: 3rd
Two part-seasons amounted to Heidfeld's contribution to 2010s F1, although he produced the usual high level of performance across his 19 outings before running out of options and heading to sportscars.
32 ALEX ALBON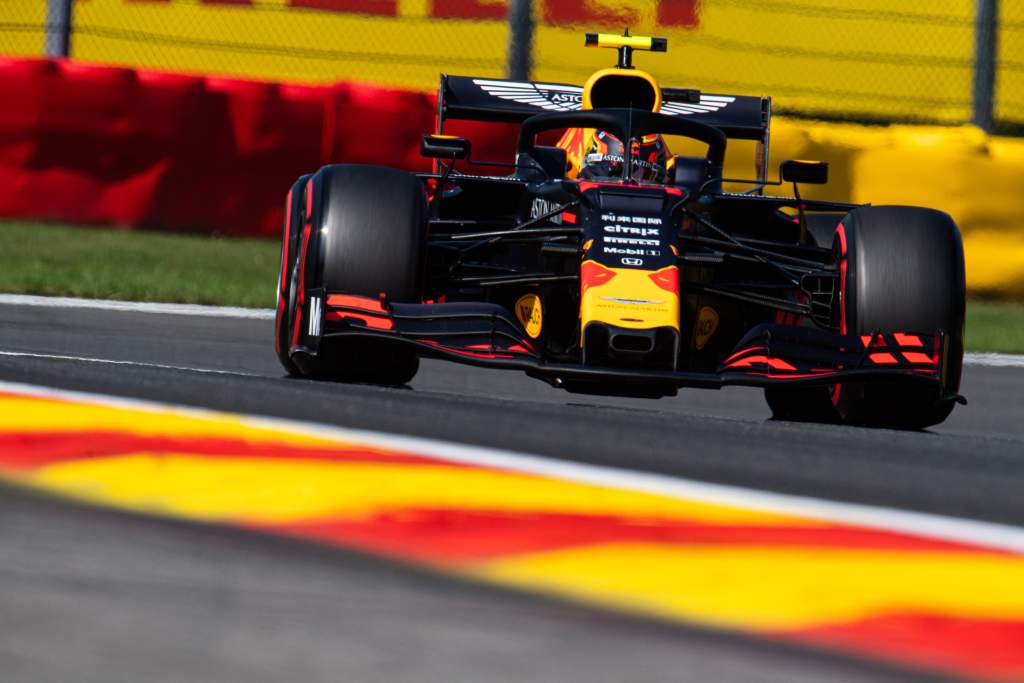 Seasons: 2019
Teams: Toro Rosso, Red Bull
Starts: 21
Best finish: 4th
Made such an impression during his first half-season with Toro Rosso that he earned immediate promotion to Red Bull for the rest of the year.
Albon then strung together an encouraging first half-season at the senior team that he failed to build on in the 2020 season that sits outside the realm of this ranking.
31 VITALY PETROV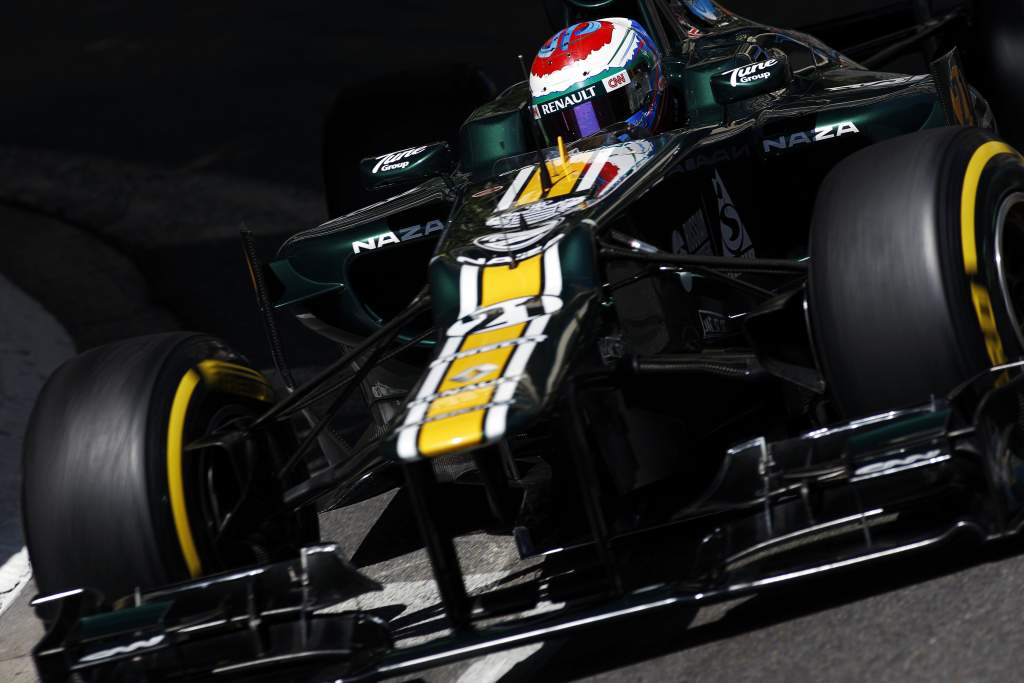 Seasons: 2010-12
Teams: Renault, Caterham
Starts: 57
Best finish: 3rd
Petrov didn't make the most of his opportunity in a competitive Renault in 2010, but was more convincing in his second year and had his day of days with third in Australia. He slid out of F1 after a mediocre campaign with Caterham.
30 LANCE STROLL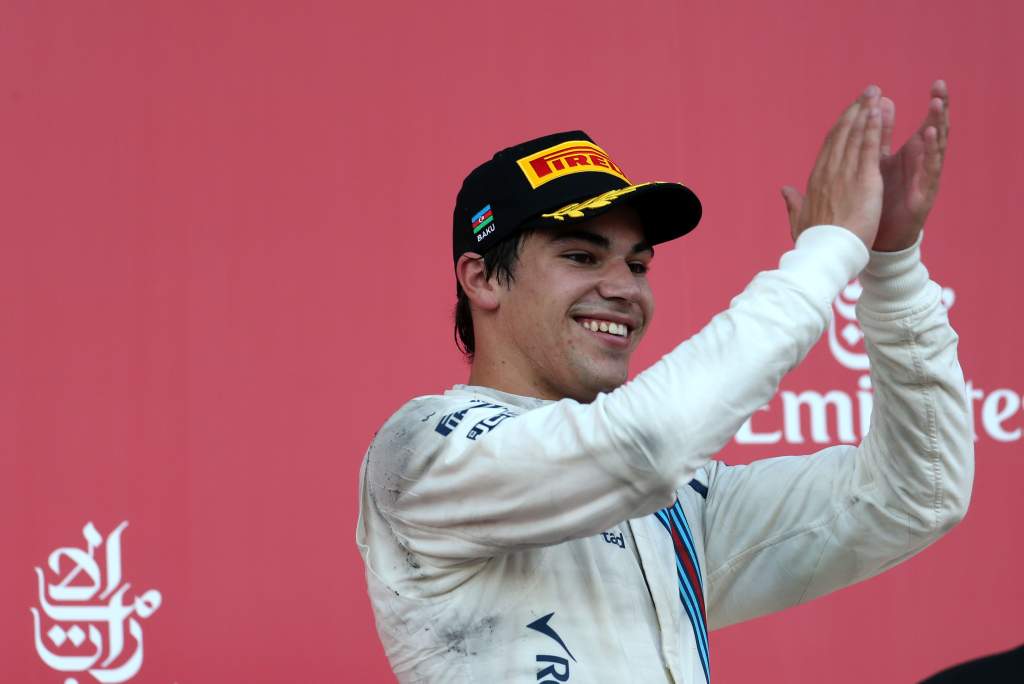 Seasons: 2017-19
Teams: Williams, Racing Point
Starts: 62
Best finish: 3rd
Stroll endured a difficult start to life in F1, but after breaking his points duck in Canada then taking an unlikely podium finish in Azerbaijan he began to evolve into a solid, consistent performer – albeit one whose peaks weren't especially high.
29 LANDO NORRIS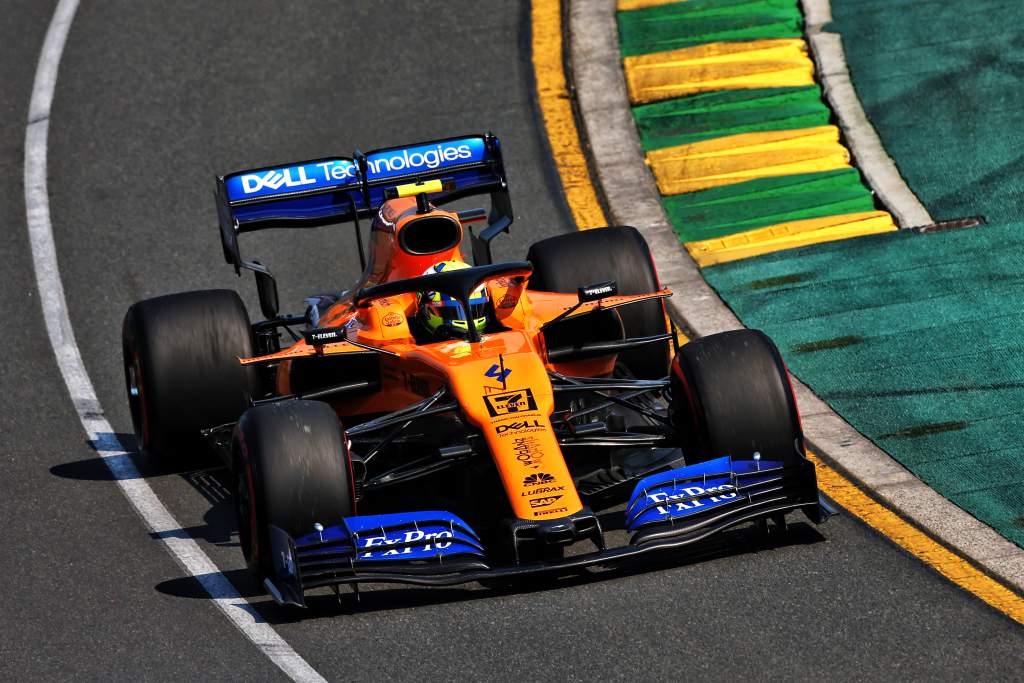 Seasons: 2019
Teams: McLaren
Starts: 21
Best finish: 6th
Stuck it in the top 10 in qualifying on his debut then finished sixth on his second outing and hasn't looked back since. Only the fact he contested just one season in the 2010s explains his low ranking.
28 JEAN-ERIC VERGNE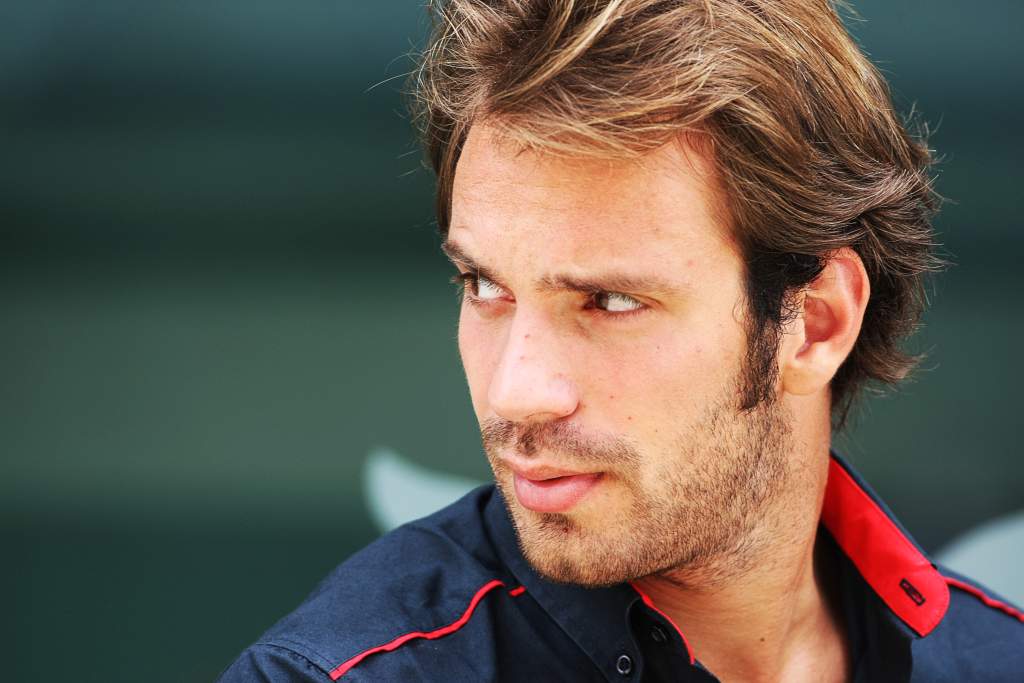 Seasons: 2012-14
Teams: Toro Rosso
Starts: 58
Best finish: 6th
At his best, Vergne was a formidable racer but he struggled to match team-mate Daniel Ricciardo for sheer speed.
He couldn't fully assert himself over rookie team-mate Daniil Kvyat in 2014, which brought a once-promising F1 career to an end.
27 ADRIAN SUTIL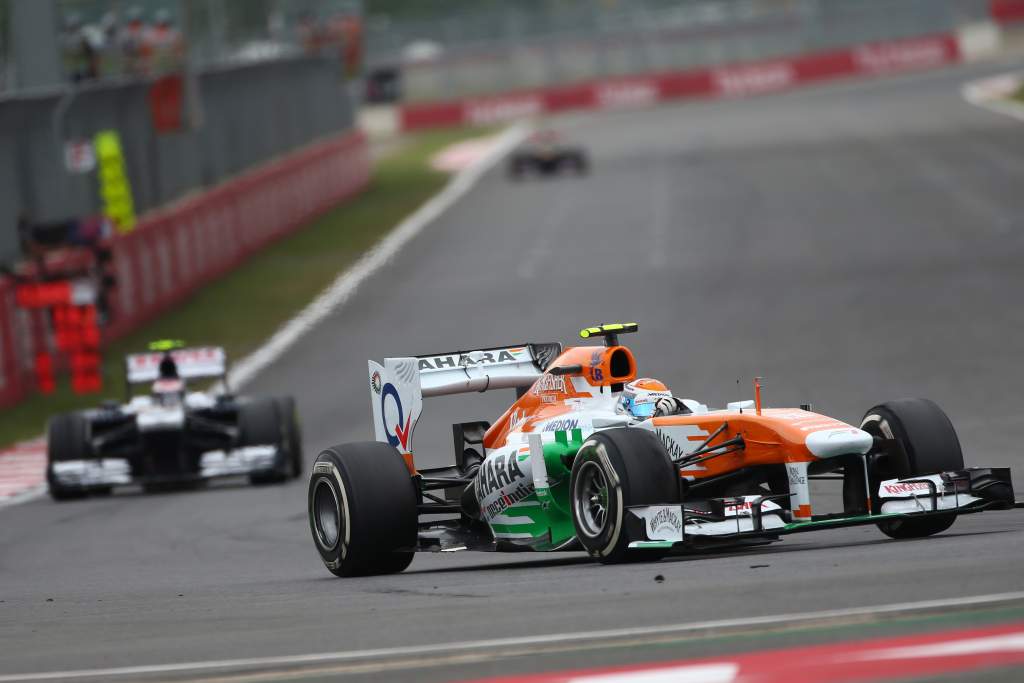 Seasons: 2010-11, 2013-14
Teams: Force India, Sauber
Starts: 76
Best finish: 5th
Proved himself to be a consistent and effective midfield force by racking up the points with Force India prior to an ill-starred move to struggling Sauber in 2014.
26 RUBENS BARRICHELLO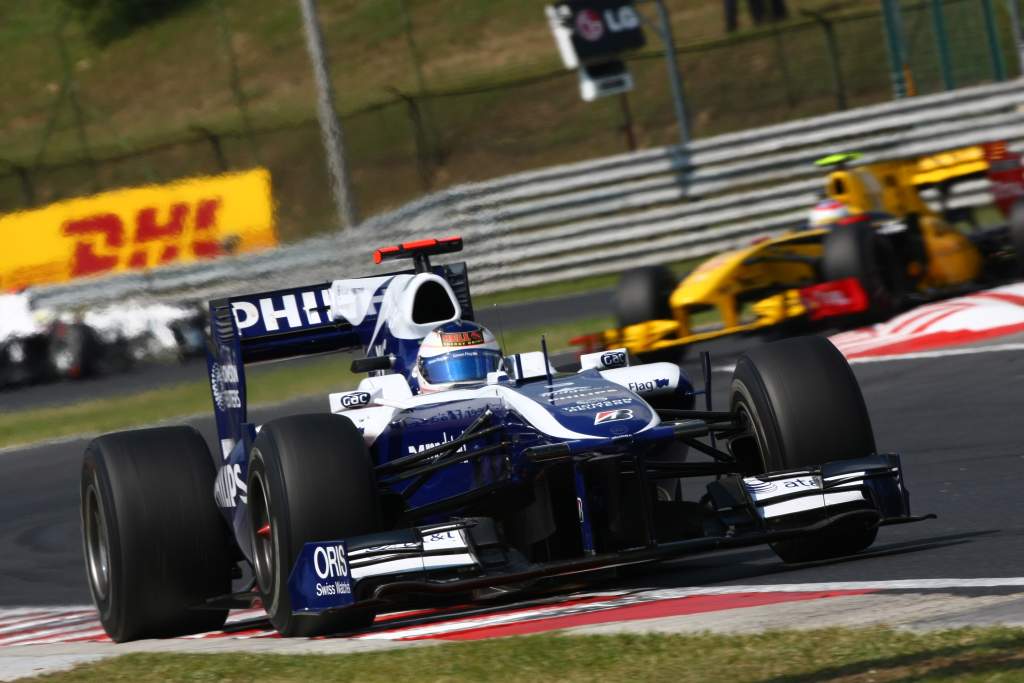 Seasons: 2010-11
Teams: Williams
Starts: 38
Best finish: 4th
Brought experience and guile to Williams and had a profound impact on its way of working on and off track.
That ability was put to waste with the team's dismal 2011 season and he was dropped to make way for another driver with backing.
25 PIERRE GASLY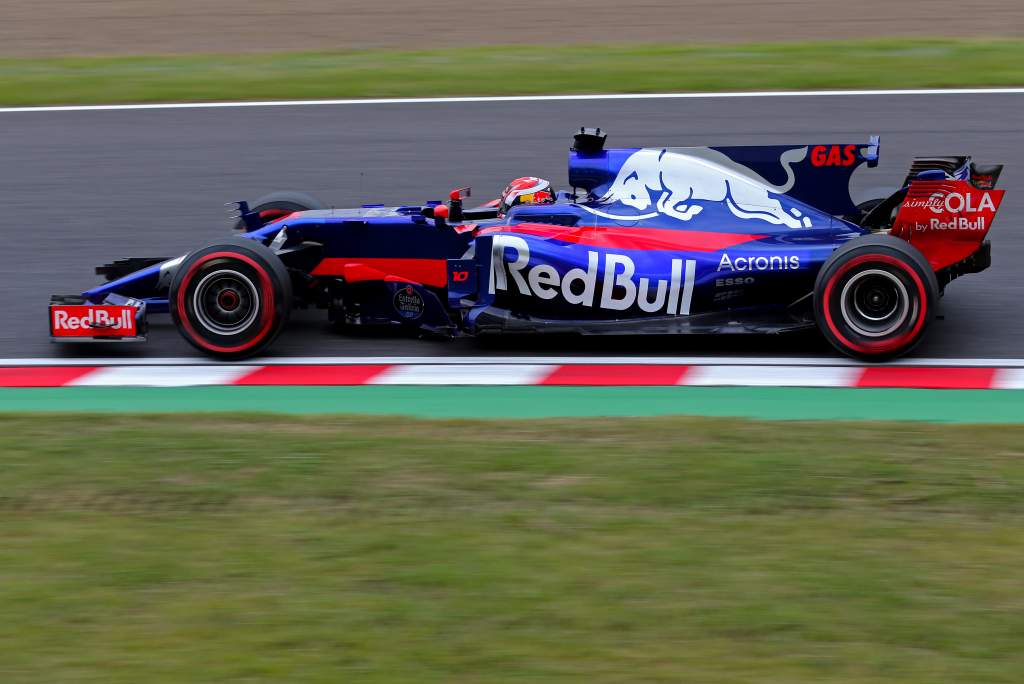 Seasons: 2017-19
Teams: Toro Rosso, Red Bull
Starts: 47
Best finish: 2nd
His struggles in half-a-season alongside Max Verstappen at Red Bull in 2019 leap to mind, but his strong performances at Toro Rosso shouldn't be overlooked in evaluating his effectiveness.
Showed formidable mental strength to bounce back from being relegated from Red Bull.
24 ESTEBAN OCON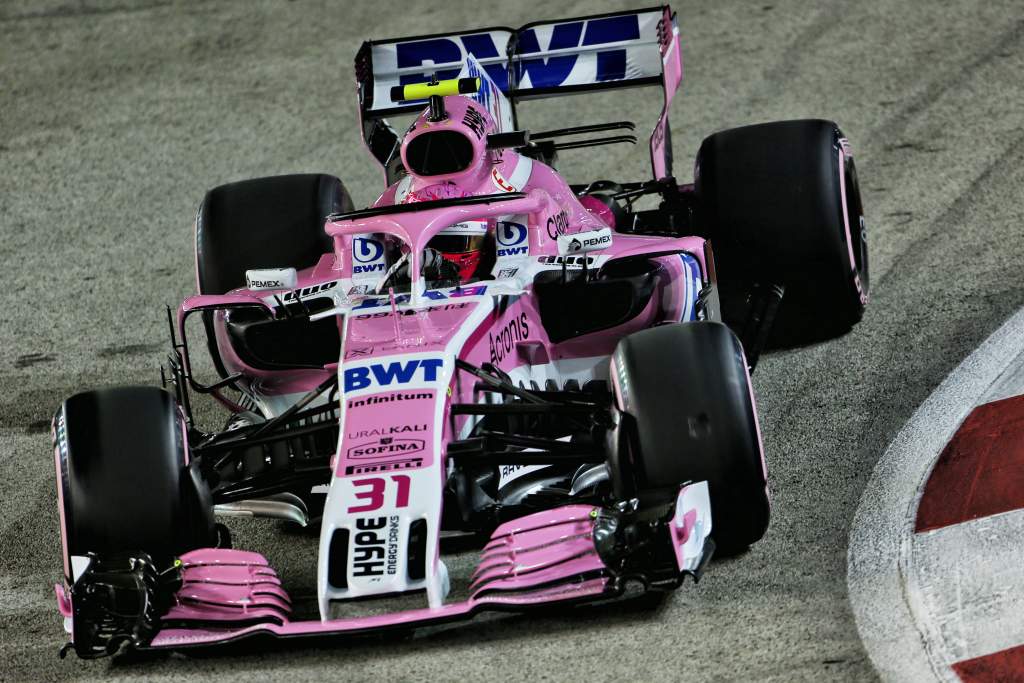 Seasons: 2016-18
Teams: Manor, Force India/Racing Point
Starts: 50
Best finish: 5th
After a solid part-season for Manor, Ocon emerged as a consistent points scorer with Force India/Racing Point, before losing his seat to Lance Stroll for genealogical reasons.
But he never quite managed to fully assert himself over team-mate Sergio Perez.
23 DANIIL KVYAT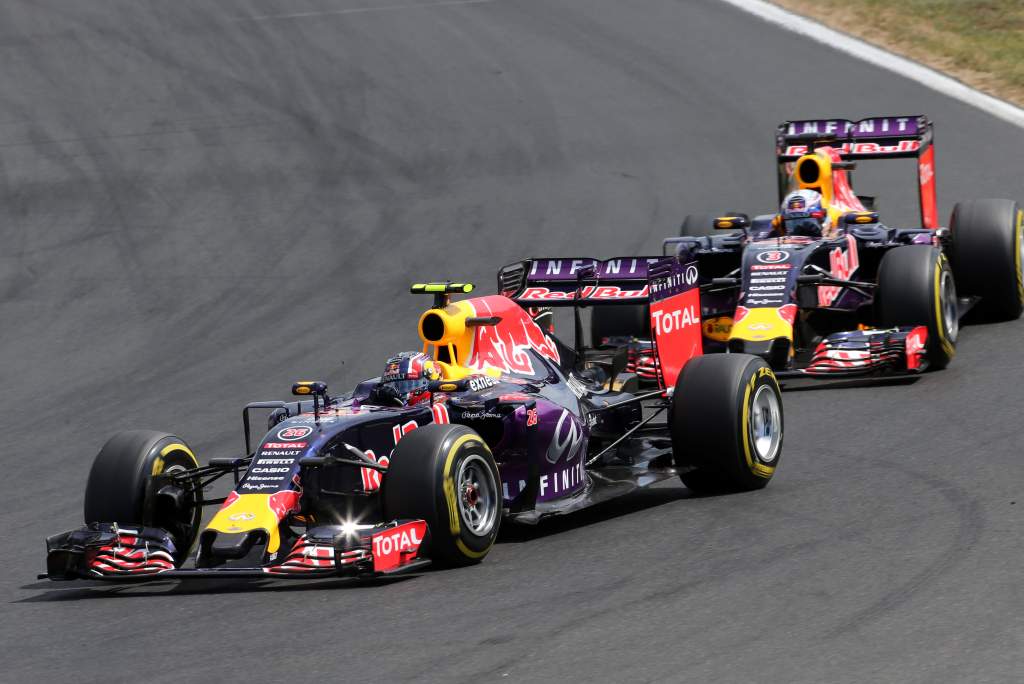 Seasons: 2014-17, 2019
Teams: Toro Rosso, Red Bull
Starts: 93
Best finish: 2nd
After his rapid rise to Red Bull, Kvyat acquitted himself well but not spectacularly at the front before being busted back down to Toro Rosso.
He slumped after that and struggled badly up against Carlos Sainz, but performed well on his recall to F1 in 2019 and, at his best, was a very good F1 driver.
22 KEVIN MAGNUSSEN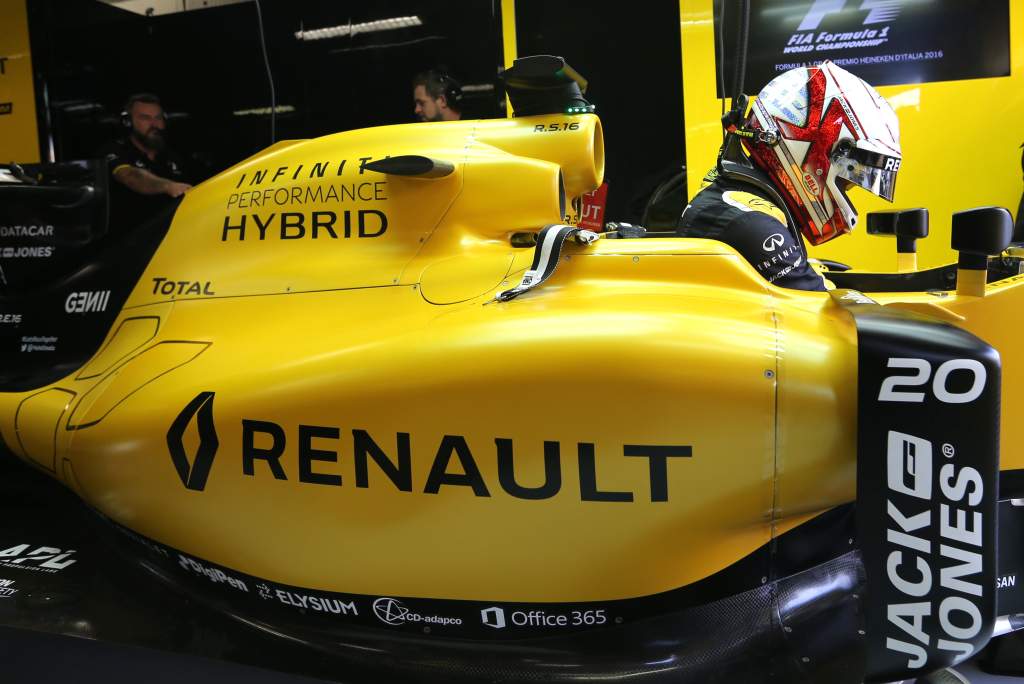 Seasons: 2014-19
Teams: McLaren, Renault, Haas
Starts: 102
Best finish: 2nd
Made a great start with second on his F1 debut with McLaren, but only ever had midfield machinery thereafter.
Far from the most consistent performer of this era, he was excellent on his day but also made more than his fair share of mistakes.
21 KAMUI KOBAYASHI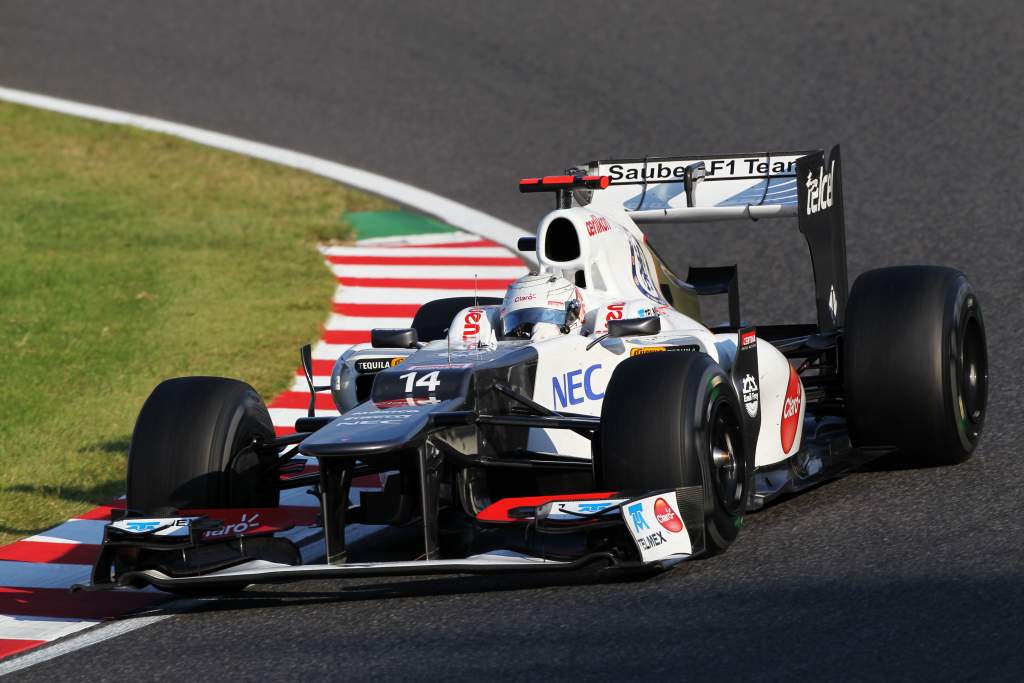 Seasons: 2010-12, 2014
Teams: Sauber, Caterham
Starts: 73
Best finish: 3rd
Remembered for his aggressive overtaking, consistency was actually Kobayashi's biggest strength.
Not a stellar qualifier, he regularly produced excellent race runs that made him a consistent points scorer.
20 MICHAEL SCHUMACHER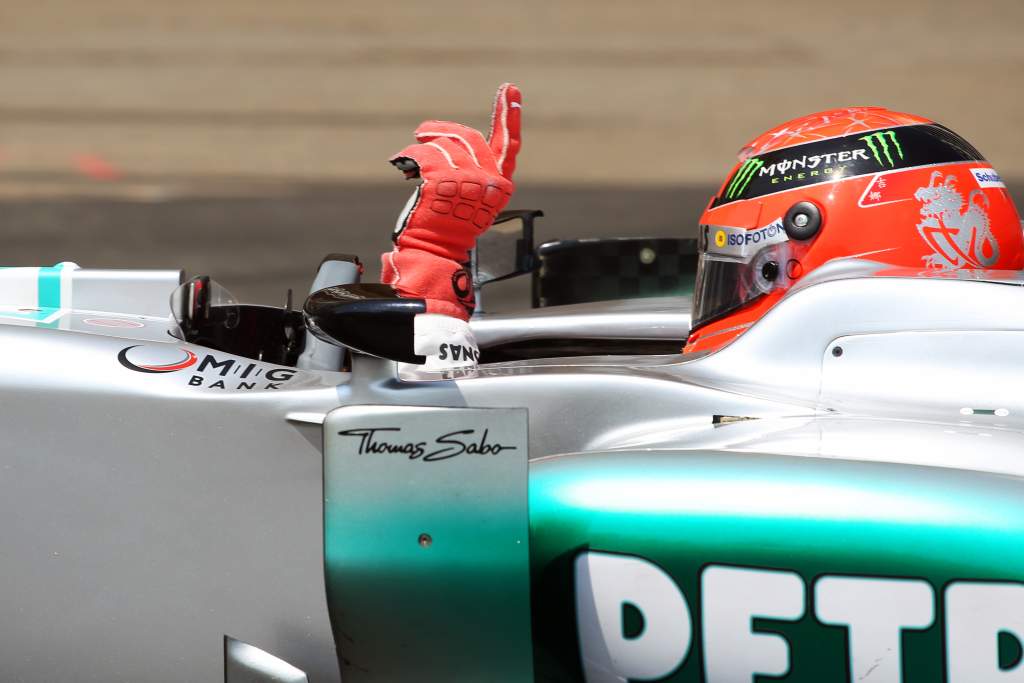 Seasons: 2010-12
Teams: Mercedes
Starts: 58
Best finish: 3rd
Not the driver he was in his first F1 career, but he made a valuable contribution to Mercedes and got stronger as his return continued.
Only took one podium finish, but don't forget the lost pole position lap in Monaco in 2012.
19 PAUL DI RESTA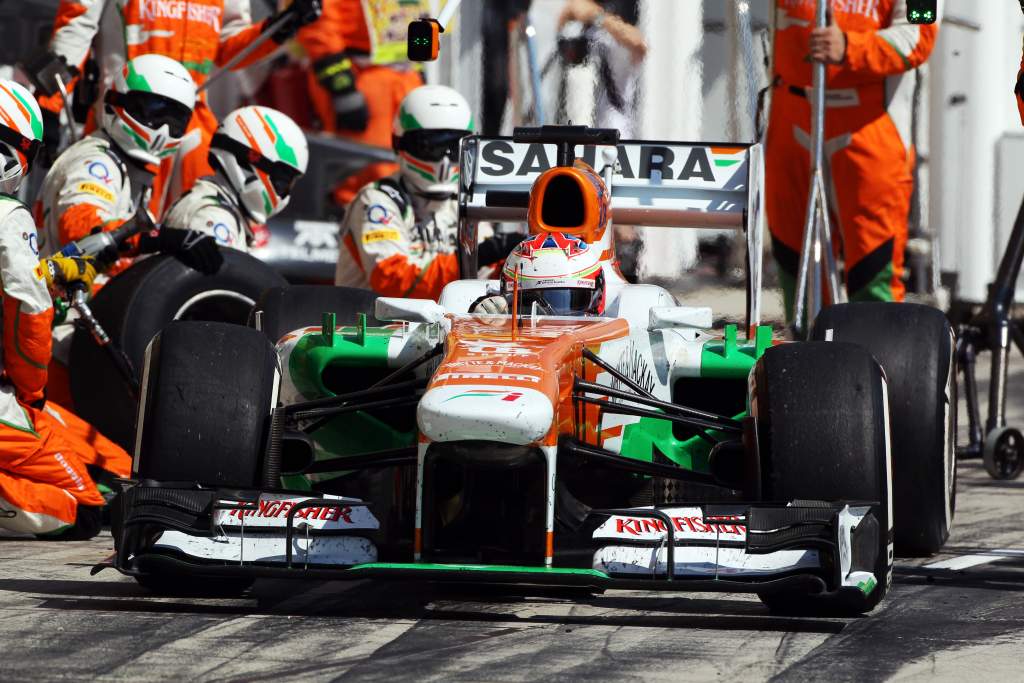 Seasons: 2011-13, 2017
Teams: Force India, Williams
Starts: 59
Best finish: 4th
Di Resta was unfortunate to drop off the grid due to lack of budget after 2013 – save for an emergency call-up for Williams in 2017 – having proved himself to be a strong performer in F1's midfield. Had the ability to win races in a better car.
18 CARLOS SAINZ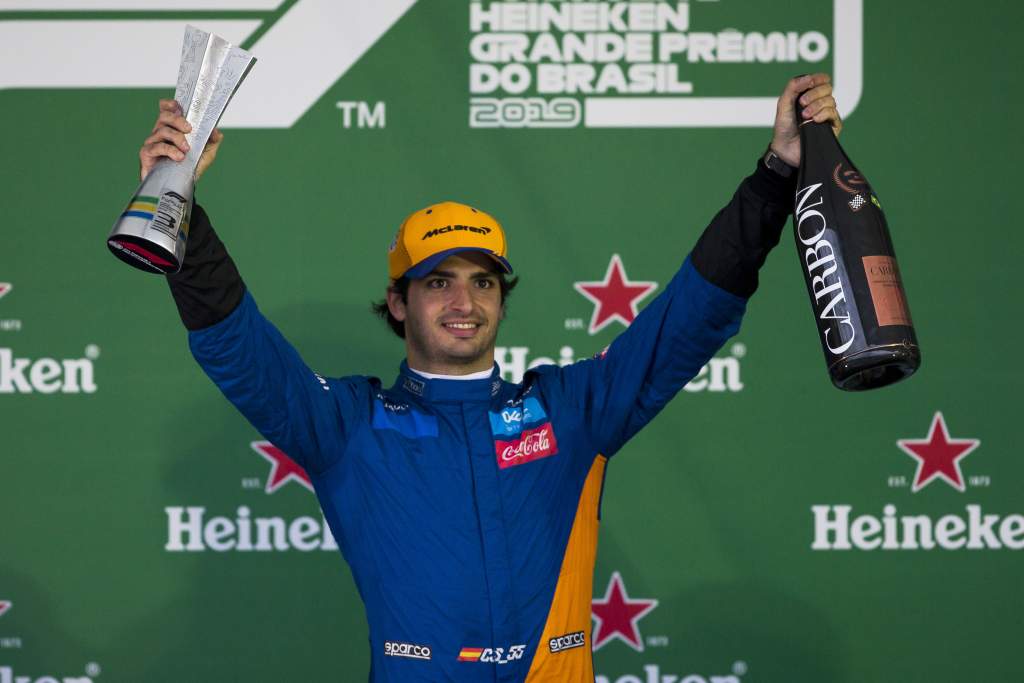 Seasons: 2015-19
Teams: Toro Rosso, Renault, McLaren
Starts: 102
Best finish: 3rd
Difficult campaign with Renault in 2018 aside, Sainz made good progress in the first five years of his F1 career, peaking with a strong first McLaren season in 2019.
17 PASTOR MALDONADO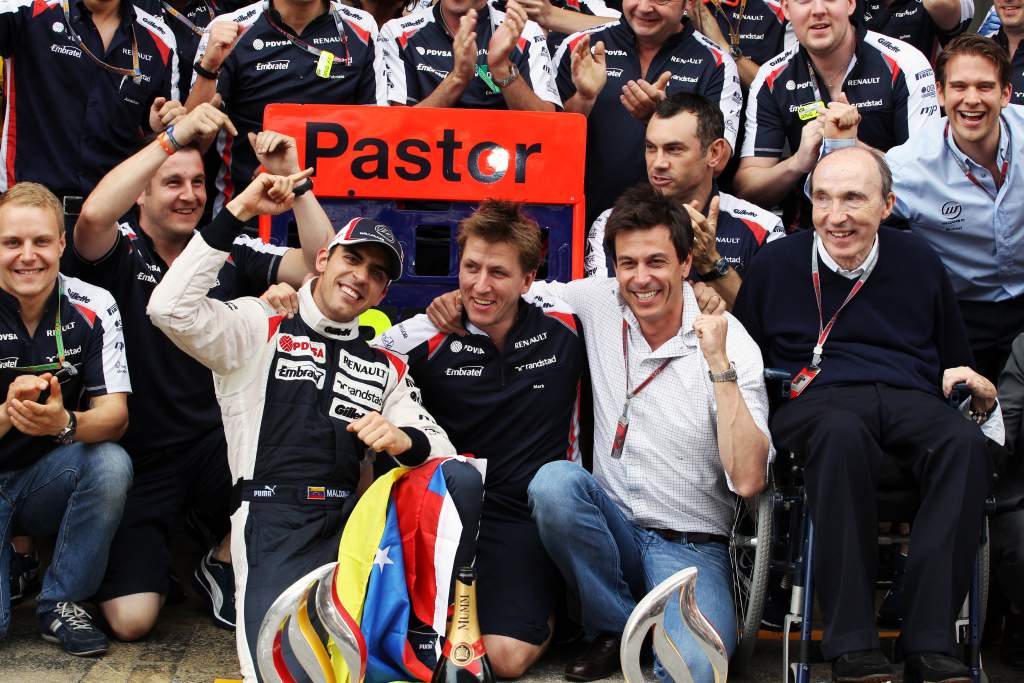 Seasons: 2011-15
Teams: Williams, Lotus
Starts: 95
Wins: 1
Possessor of stunning car control and capable of producing incredible turns of speed, Maldonado was also one of the most unpredictable and erratic drivers to have ever raced in F1.
His results were very patchy but on the rare occasions the stars aligned, such as when he won in Spain in 2012, he was capable of great things.
16 FELIPE MASSA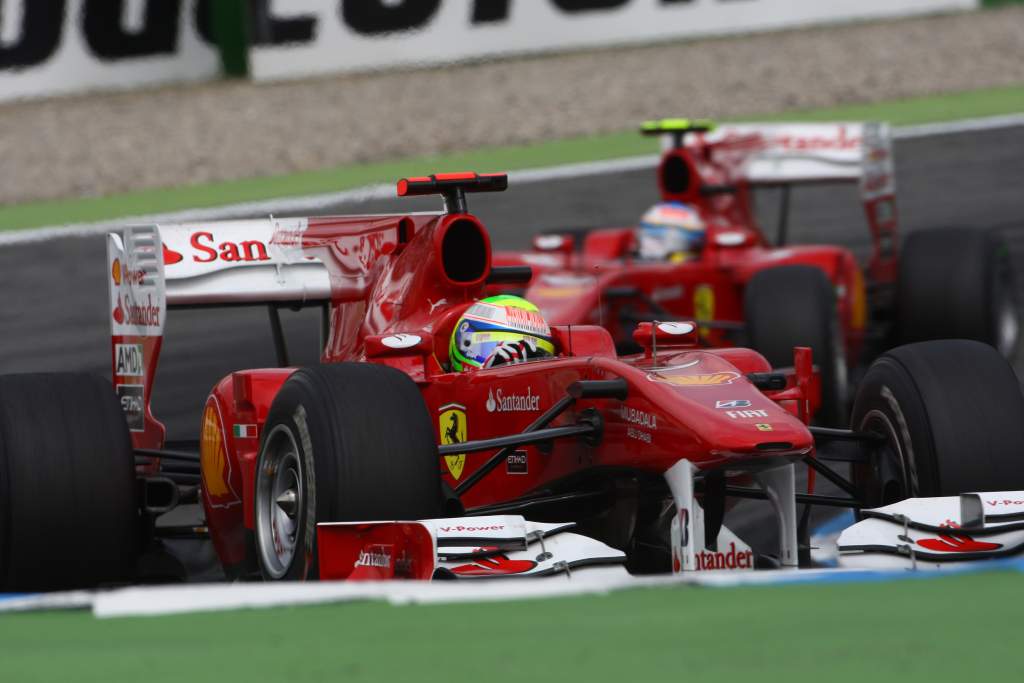 Seasons: 2010-17
Teams: Ferrari, Williams
Starts: 155
Best finish: 2nd
Not a race-winner during this decade, but would have been without the infamous 'Fernando is faster than you' team orders incident at Hockenheim in 2010.
But he served Ferrari well then was revitalised when he moved to Williams, taking podium finishes and even a pole position for the team.
15 NICO HULKENBERG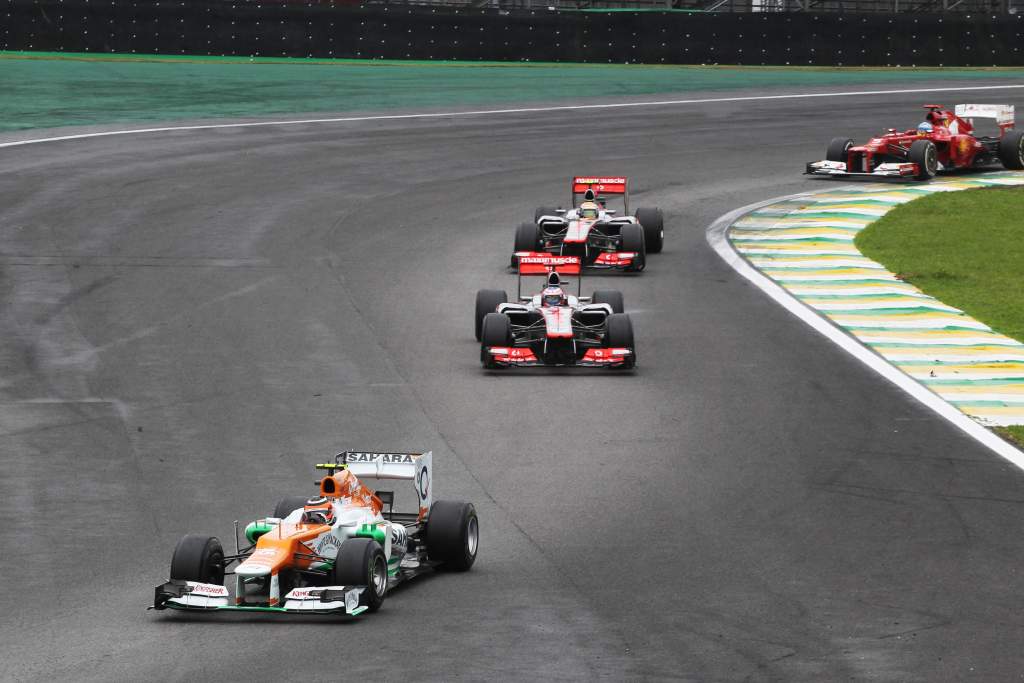 Seasons: 2010, 2012-19
Teams: Williams, Force India, Sauber, Renault
Starts: 177
Best finish: 4th
Forget his record for F1 starts without a podium finish, Hulkenberg was seriously quick in F1 and produced some stunning performances, including the famous pole for Williams at Interlagos in 2010, a challenge for victory there two years later with Force India, and a series of great drives in midfield machinery.
14 ROMAIN GROSJEAN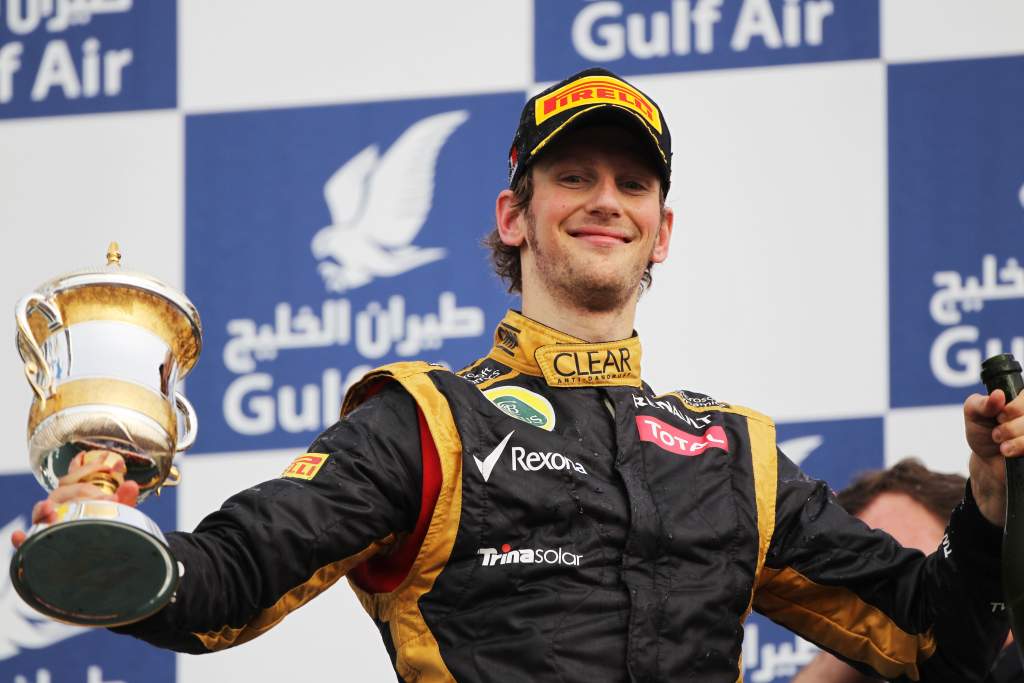 Seasons: 2012-19
Teams: Lotus, Haas
Starts: 157
Best finish: 2nd
Capable of being as fast as anyone, Grosjean racked up 10 podium finishes without ever winning a race – but came close on occasions.
He was also capable of careless errors and inconsistency, which ultimately prevented him joining F1's elite in this period.
13 SERGIO PEREZ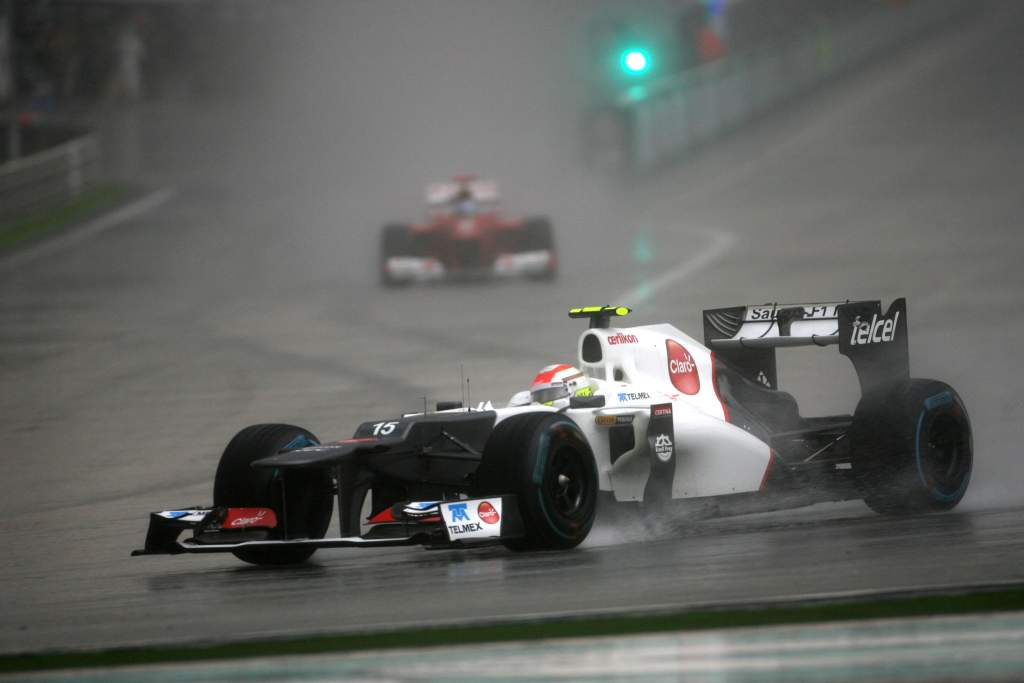 Seasons: 2011-19
Teams: Sauber, McLaren, Force India/Racing Point
Starts: 176
Best finish: 2nd
Scored eight podium finishes during the decade, but never on the top step despite coming close for Sauber in Malaysia in 2012.
He established his reputation as F1's king of the midfield after he moved to Force India following a difficult year with McLaren.
12 ROBERT KUBICA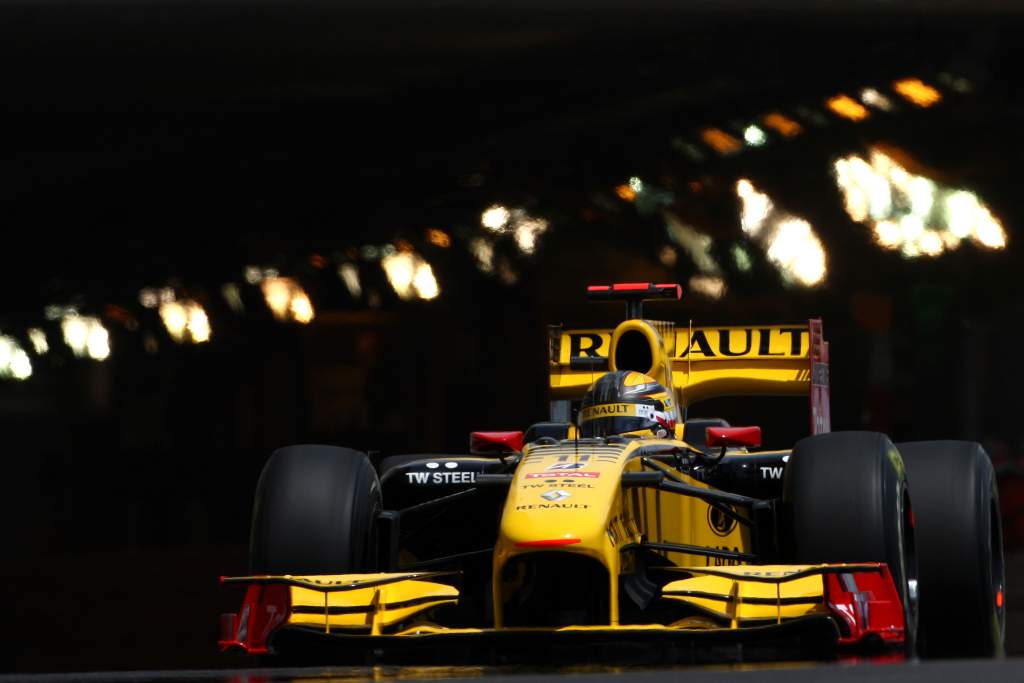 Seasons: 2010, 2019
Teams: Renault, Williams
Starts: 40
Best finish: 2nd
There were two Kubicas in F1. One excelled in Renault machinery in 2010 and produced one of the qualifying laps of the decade to take third at Suzuka.
The other was not capable of that level but still overcame impossible odds to race at a decent level despite driving, as he put it, 70% left-handed thanks to the injuries sustained in a 2011 rallying crash.
11 CHARLES LECLERC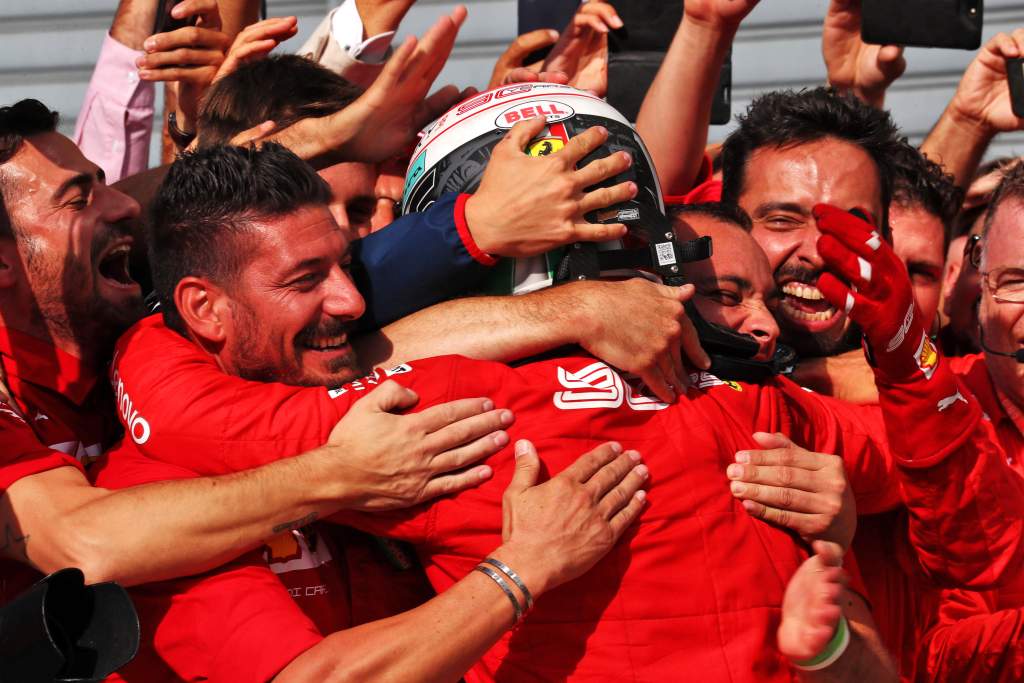 Seasons: 2018-19
Teams: Sauber, Ferrari
Starts: 42
Wins: 2
Leclerc went from struggling rookie to stellar midfielder to race winner and Ferrari team leader across his first two years in F1, quickly establishing a reputation as one of the fastest F1 drivers of the 21st century.
10 VALTTERI BOTTAS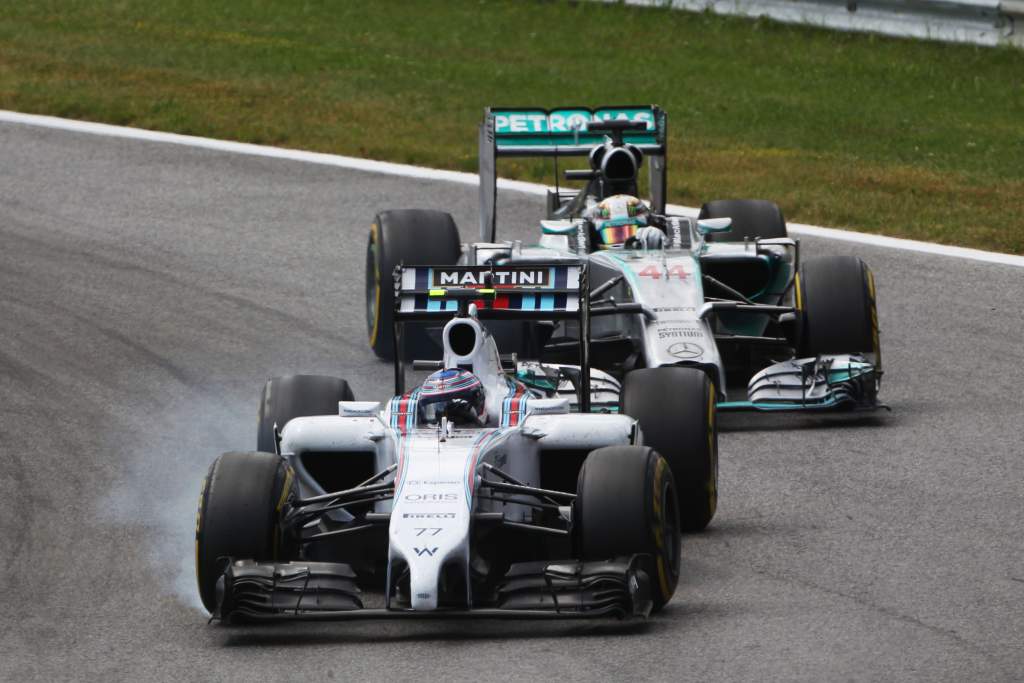 Seasons: 2013-19
Teams: Williams, Mercedes
Starts: 139
Wins: 7
Bottas was underrated during his spell as Hamilton's wingman at Mercedes, where he showed how quick he was with a good qualifying record.
But he was never able to make good on his ambition to be a title threat despite being one of the decade's most dependable performers.
9 KIMI RAIKKONEN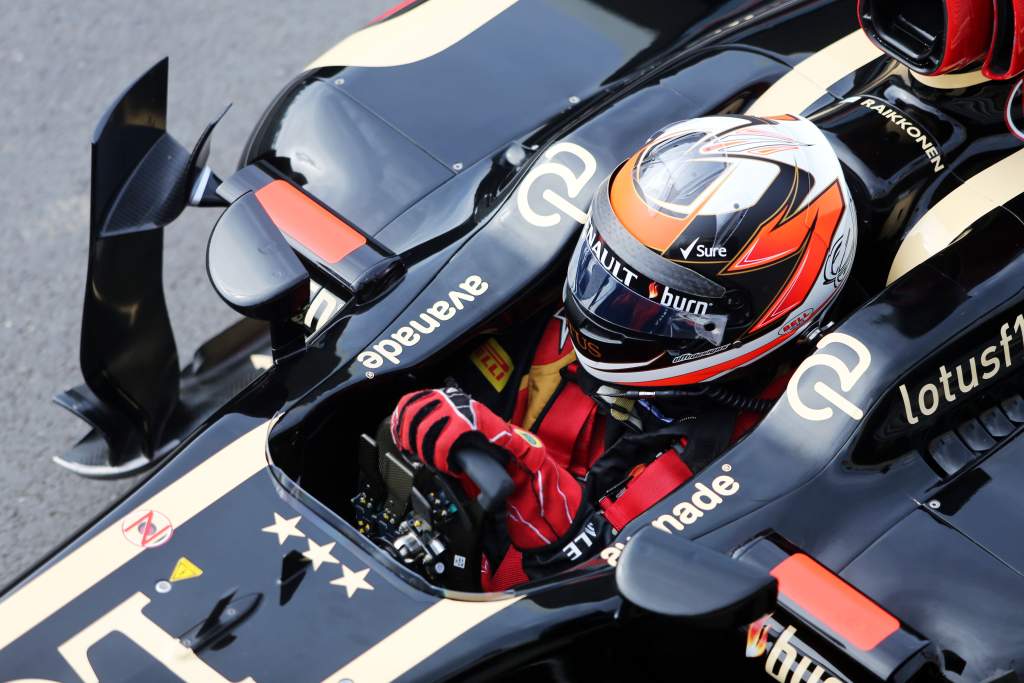 Seasons: 2012-19
Teams: Lotus, Ferrari, Alfa Romeo
Starts: 157
Wins: 3
By his 2010s comeback Raikkonen lacked the edge of speed he had in his 'first' F1 career.
But he was still a consistent performer at the front and capable of picking up the odd win on his day.
As his second Ferrari stint showed, though, he was no longer the driver he once was.
8 MAX VERSTAPPEN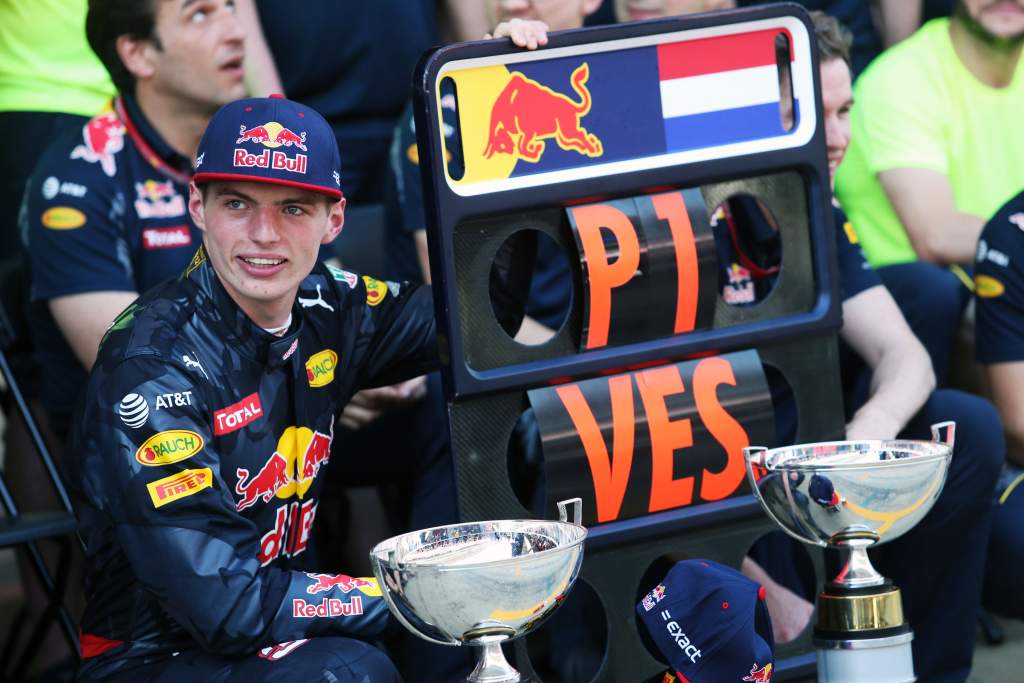 Seasons: 2015-19
Teams: Toro Rosso, Red Bull
Starts: 102
Wins: 8
Cut his F1 teeth and then proved he was capable of taking great race wins, meaning he ended the decade awaiting his first shot at the world championship.
Deposed Ricciardo as Red Bull kingpin along the way as he laid the groundwork for the stunning success that was to follow in the 2020s that falls outside the timespan of our ranking.
7 DANIEL RICCIARDO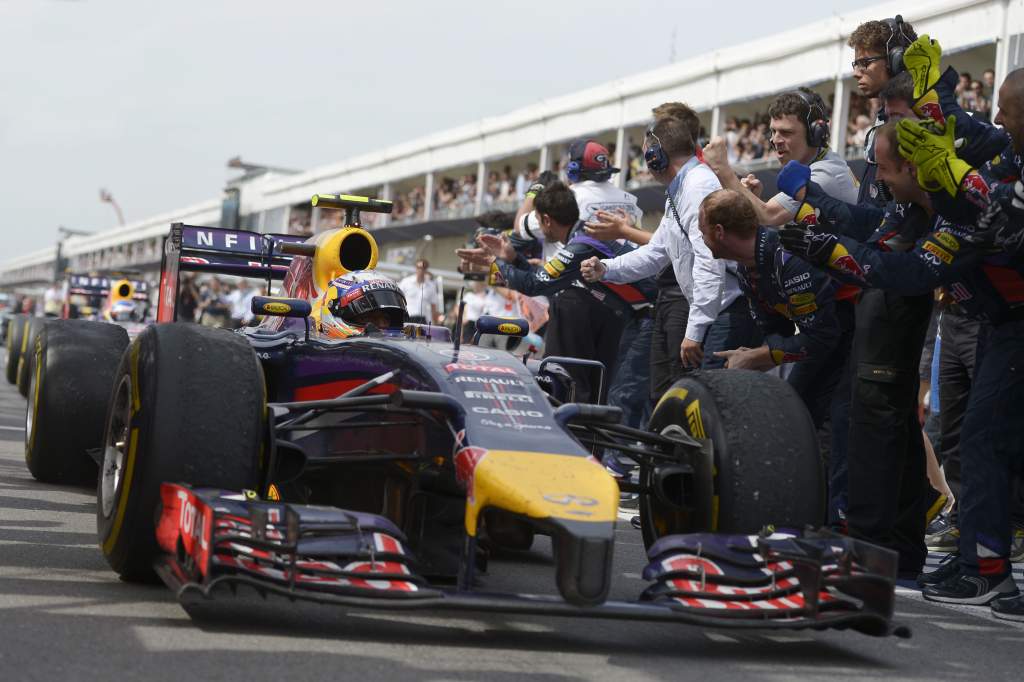 Seasons: 2011-19
Teams: HRT, Toro Rosso, Red Bull, Renault
Starts: 171
Wins: 7
Excelled in everything he drove during this decade, whether at the front, in the midfield or at the back.
While he never had the opportunity he craved to fight for the championship, he produced some outstanding race wins and some of the most memorable overtaking moves of the 2010s.
6 MARK WEBBER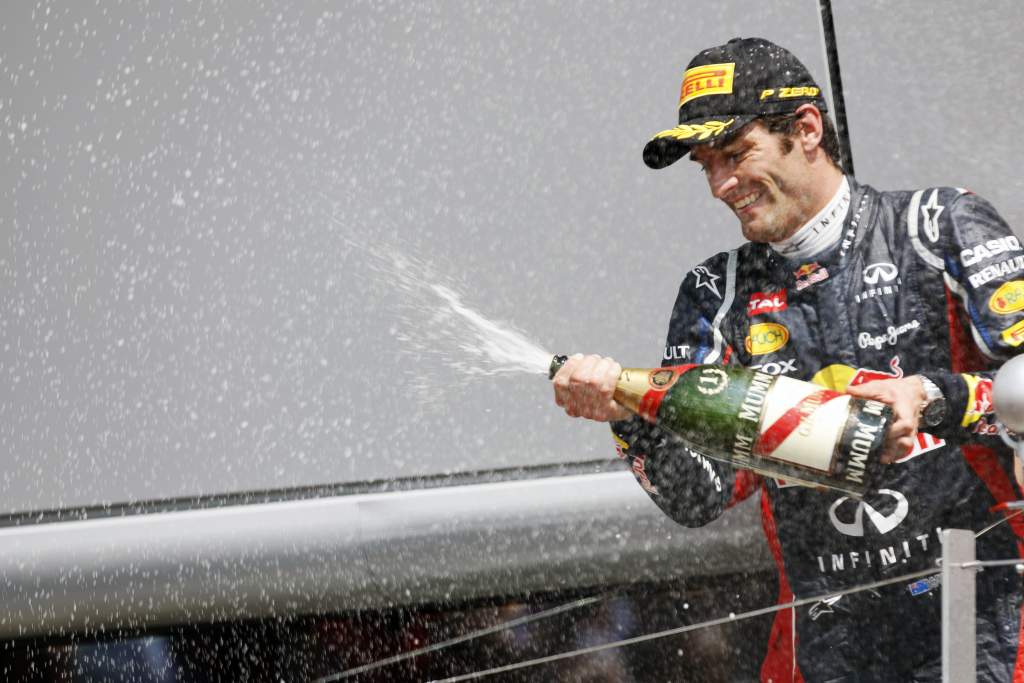 Seasons: 2010-13
Teams: Red Bull
Starts: 77
Wins: 7
Came agonisingly close to winning the 2010 world championship, but was never again a serious title threat despite producing some outstanding wins – notably at Monaco and Silverstone in 2012 – before trailing off in his final season as Sebastian Vettel dominated.
5 JENSON BUTTON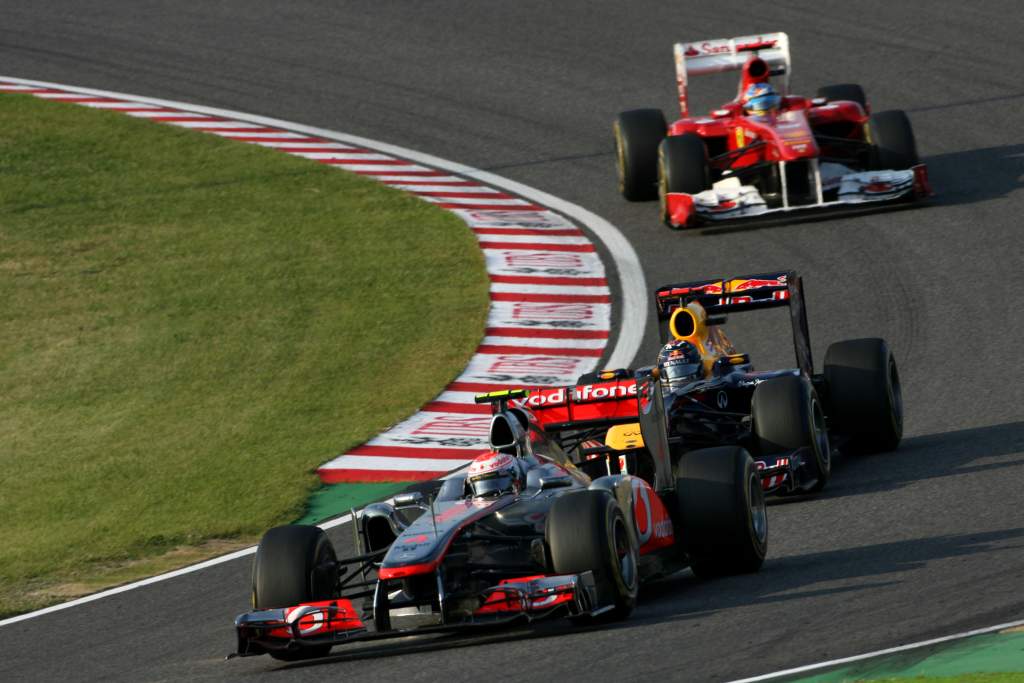 Seasons: 2010-17
Teams: McLaren
Starts: 136
Wins: 8
A class act throughout McLaren's decline in the first half of the decade, producing his best work in 2011, notably with a superb victory at Suzuka.
That he held his own when team-mates to two of the best drivers of the decade (Fernando Alonso and Lewis Hamilton) gives him the edge over the group behind.
4 NICO ROSBERG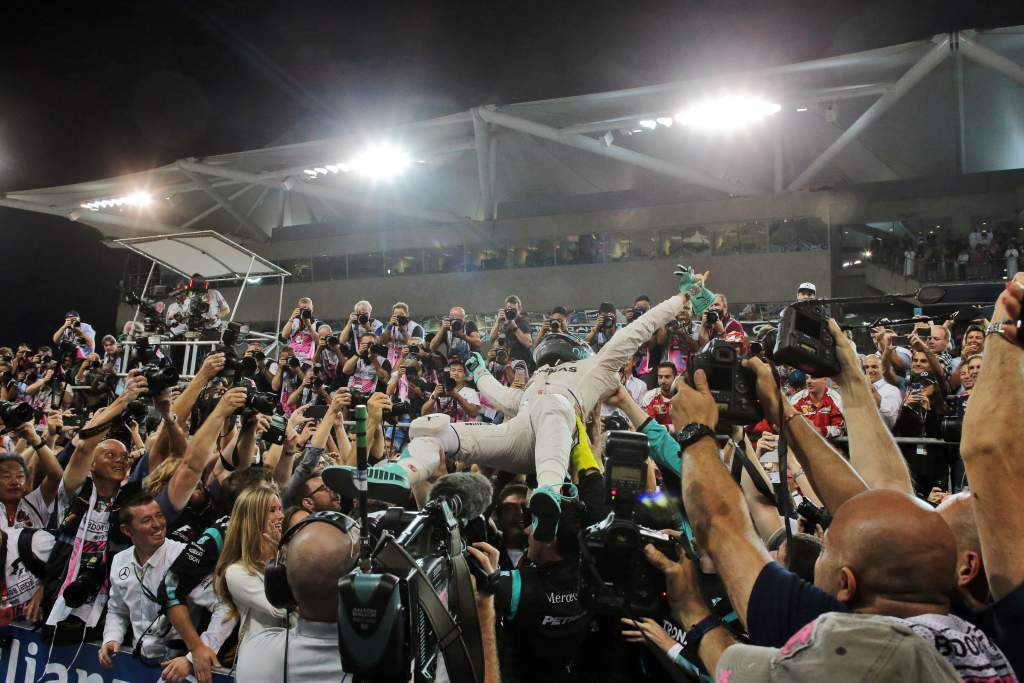 Seasons: 2010-16
Teams: Mercedes
Starts: 136
Wins: 23
Did the seemingly impossible by beating Hamilton to the 2016 title – albeit with luck on his side – and produced some superb victories.
Retired having realised he couldn't sustain the level of commitment needed to challenge Hamilton, which denied him many more wins in this era.
3 FERNANDO ALONSO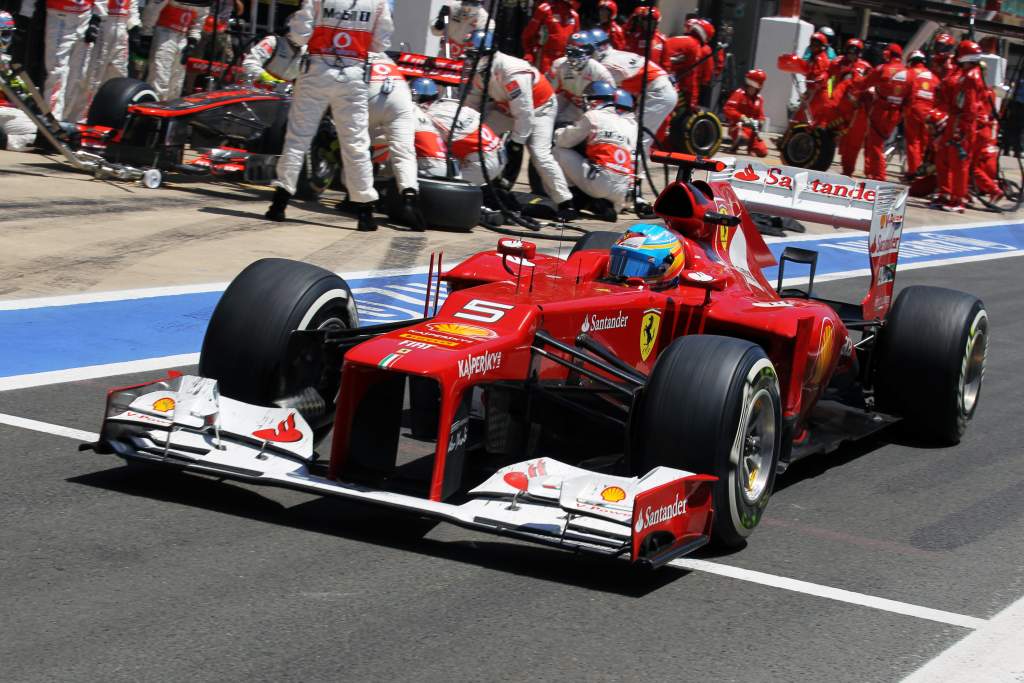 Seasons: 2010-18
Teams: Ferrari, McLaren
Starts: 173
Wins: 11
This was a frustrating decade for Alonso, whose virtuosity brought him close to two championships with Ferrari.
But his brilliance was too often on display in losing causes in limited machinery – particularly in the McLaren years.
His wins tally for this period doesn't do him justice.
2 SEBASTIAN VETTEL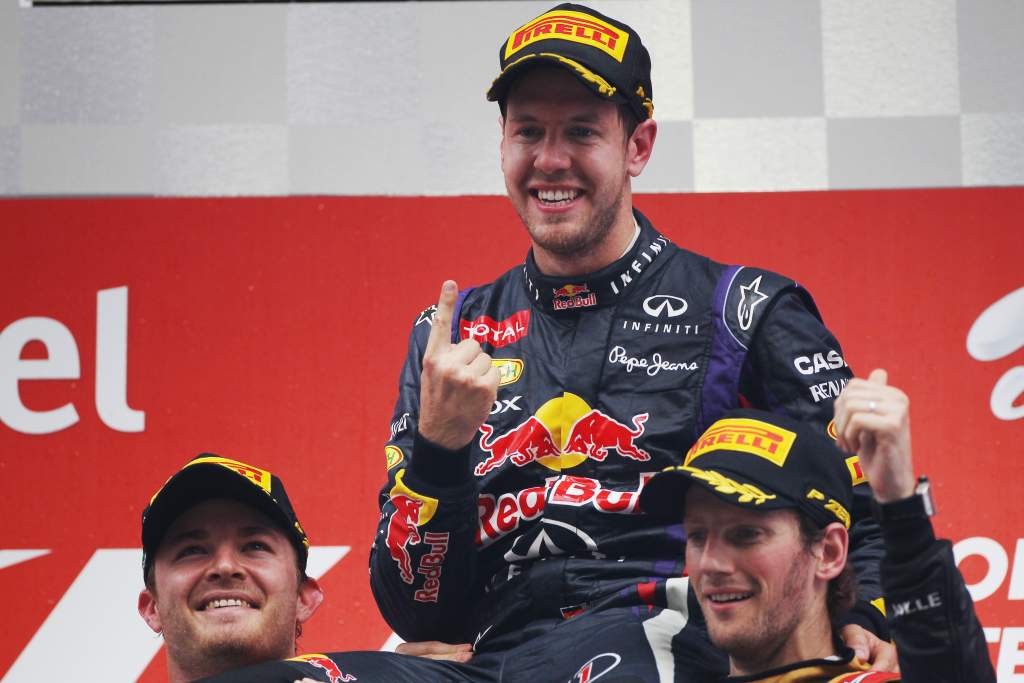 Seasons: 2010-19
Teams: Red Bull, Ferrari
Starts: 197
Wins: 48
Vettel frontloaded his success in this era into four championship-winning seasons with Red Bull during which he was often spectacularly good.
From 2014 onwards, he became more erratic and made too many mistakes – as did his Ferrari team – but still produced plenty of high points and ensured his status as one of the pre-eminent drivers of this decade.
1 LEWIS HAMILTON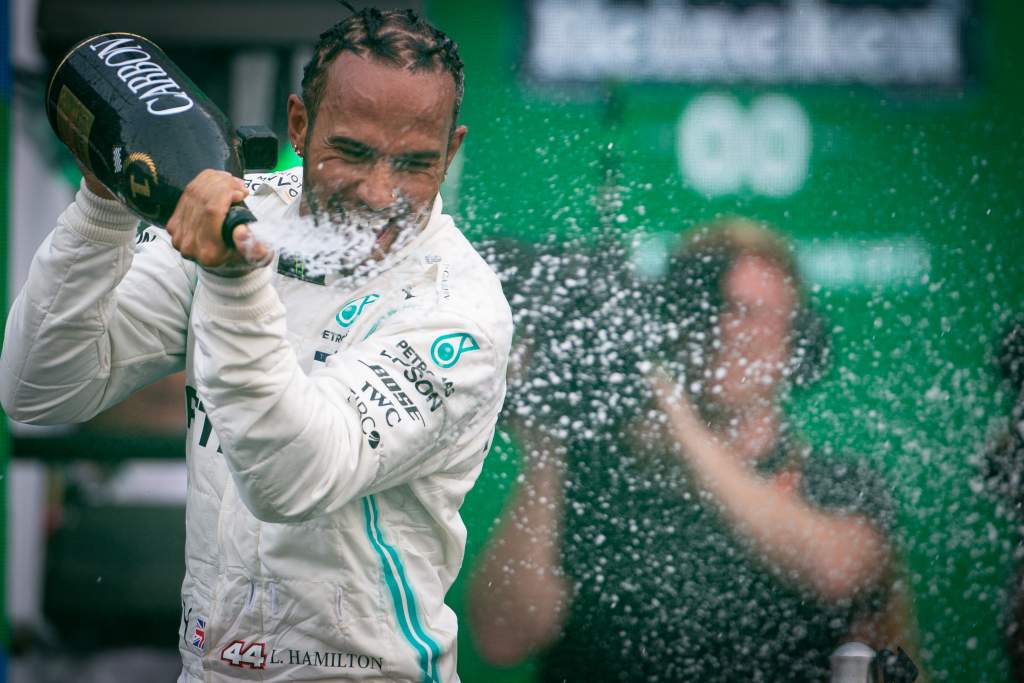 Seasons: 2010-19
Teams: McLaren, Mercedes
Starts: 198
Wins: 73
Hamilton won 50% of the world championships and 37% of the races in the 2010s, making him an obvious choice for number one.
Yes, he spent the majority of this era in all-conquering Mercedes machinery, but he was a key player in driving that success and evolved into a crushingly effective driver during this period.