Pierre Gasly suggested AlphaTauri's Formula 1 front wing design is "really weak compared to others" after suffering an unusual failure in Qatar Grand Prix qualifying.
Gasly has qualified fourth at the Losail circuit and could start from the front row as Max Verstappen and Valtteri Bottas are both under investigation for ignoring yellow flags.
Ironically, those yellows were caused by Gasly, who broke his front wing late in Q3 by running onto the kerb at the exit of the penultimate corner and also punctured his front-right tyre, which caused him to limp round to the finish line.
Gasly did run slightly wide over the kerb but it was still within the limits of what was allowed and he said he was surprised the breakage happened.
Gasly has a puncture 😳

Cars behind the Frenchman are impacted#QatarGP 🇶🇦 #F1 pic.twitter.com/7spLtEgrBE

— Formula 1 (@F1) November 20, 2021
"We know our front wing is really weak compared to others," he said.
"We lost it in Bahrain, I lost it in Monza, lost it at Sochi over the kerbs. So yeah it just seems to be really fragile.
"I need to review exactly but it didn't seem like I went super wide on it, but it clearly broke suddenly."
In Turkey last month, Gasly had already described the AlphaTauri font wing as "not the most robust" and said "we lose it in all sorts of situations". The Bahrain and Monza incidents he referenced were both brushes with Daniel Ricciardo's McLaren on opening laps.

Despite Gasly's suggestion that the latest incident was more evidence of a weak point, AlphaTauri technical director Jody Egginton suggested the team might have simply got unlucky in Qatar, where some of the kerbs were breaking parts on various teams' cars through the weekend.
"It is something we will review to understand the various factors involved, but as we have seen with some other competitors so far here in Qatar the kerbs in the high-speed corners are a real consideration," Egginton said.
It marked an unusual end to a very strong qualifying session from Gasly, who has been one of the quickest drivers all weekend.
His lap was also set to be an improvement which could have been enough to pip the Mercedes of Bottas to third on merit, but instead he just beat Fernando Alonso and Lando Norris to fourth.
"His second lap was a tenth and a half up when unfortunately he's gone slightly wider on the kerbs – still in track limits, but at high speed the front wing's let go and the lap's over," said Egginton.
"A very small change in trajectory, a little bit more kerb, and before you know it you have bits of car flying off.
"It's shame really. Coulda, shoulda, woulda – we might have been third on the grid."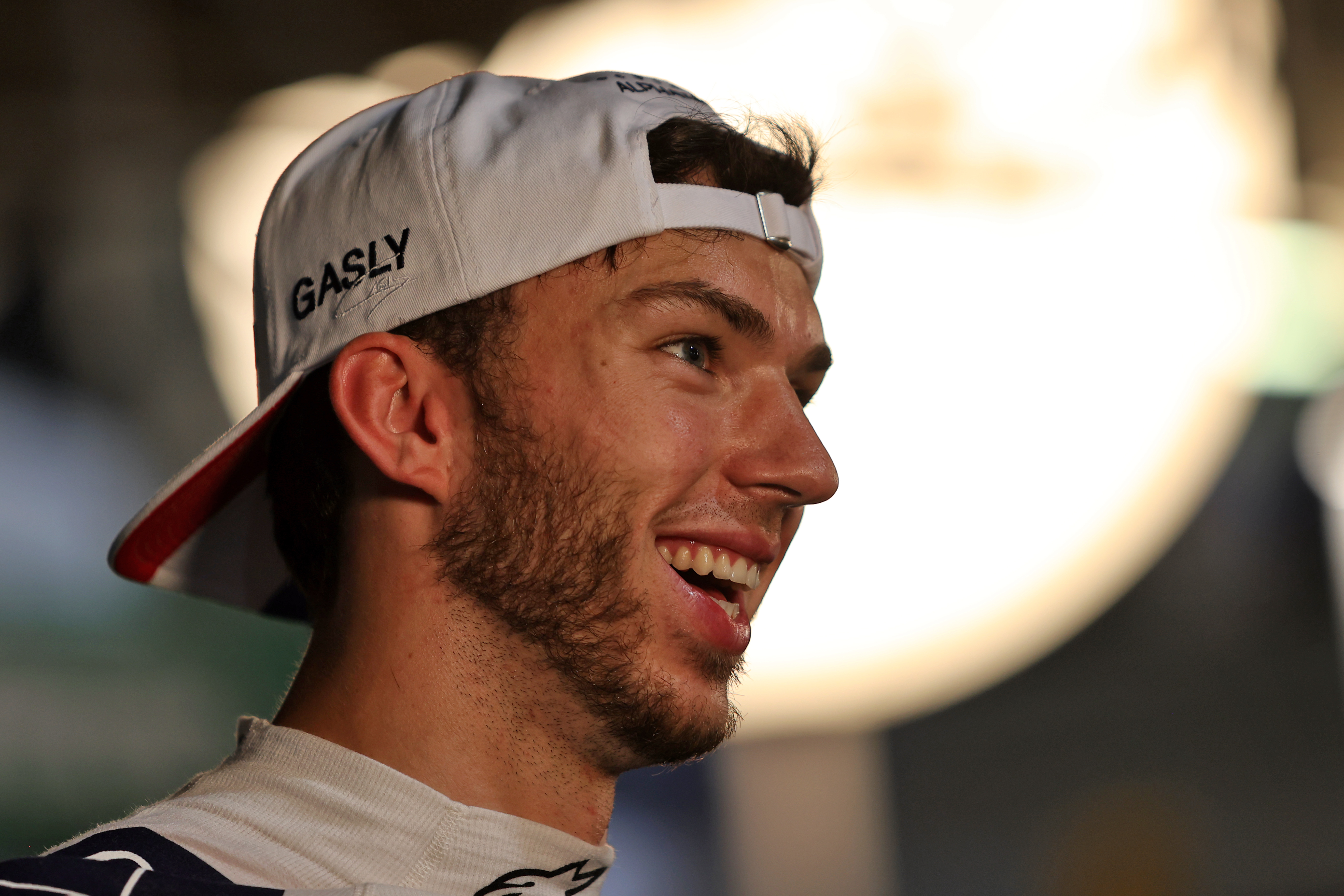 Gasly said: "Quali has been amazing, the whole weekend has been really good. This track is one of my favourites as well, nice car balance, able to push to the limit, and it's been really great to drive here.
"We could have been very close to Valtteri. I don't know if he was improving or not, but our lap was coming really well, out of Turn 15 I pushed a bit more.
"It was quite shocking in the car to lose the whole front wing, it just blew the front right tyre. That was it.
"But at the end of the day we did our job, qualified fourth, behind the top two teams.
"So far, a really impressive weekend from all the team."
AlphaTauri is locked in a tight fight with Alpine for fifth in the constructors' championship and Gasly edging Alonso was important as track position will be key in Sunday's race, with little overtaking expected.
Team-mate Yuki Tsunoda, in eighth, has also outqualified the second Alpine of Esteban Ocon.
"We want to take points out of them and that's what they want to do to us," said Egginton.
"There's going to be a big scrap. I'm sure they wish they had a margin on us because I know I wish we had a margin on them, but we don't. We've just got to try and deliver it.
"But we've got two cars in the game whereas in Brazil, Pierre did a fantastic job, but it was one versus two. And if that was a playground fight, that's not fair.
"So we've got two versus two. It should be good."