The AlphaTauri Formula 1's team "disaster" Austrian Grand Prix weekend emphasised that "we desperately need" an upgrade, according to Pierre Gasly.
A dour Red Bull Ring race in which Gasly and team-mate Yuki Tsunoda were classified 15th and 16th marked the fourth weekend out of five where the team failed to score points with either car.
Its Austria performance, coupled with Haas's biggest points haul of the season, also meant AlphaTauri dropped to eighth in the constructors' standings.
AlphaTauri introduced its most significant update of the 2022 season at Imola in April, and has brought only minor upgrades since – with no new parts reported at any of the three most recent races.
Both drivers were despondent during the post-race interview sessions, with Gasly adamant the team "can't keep going like this".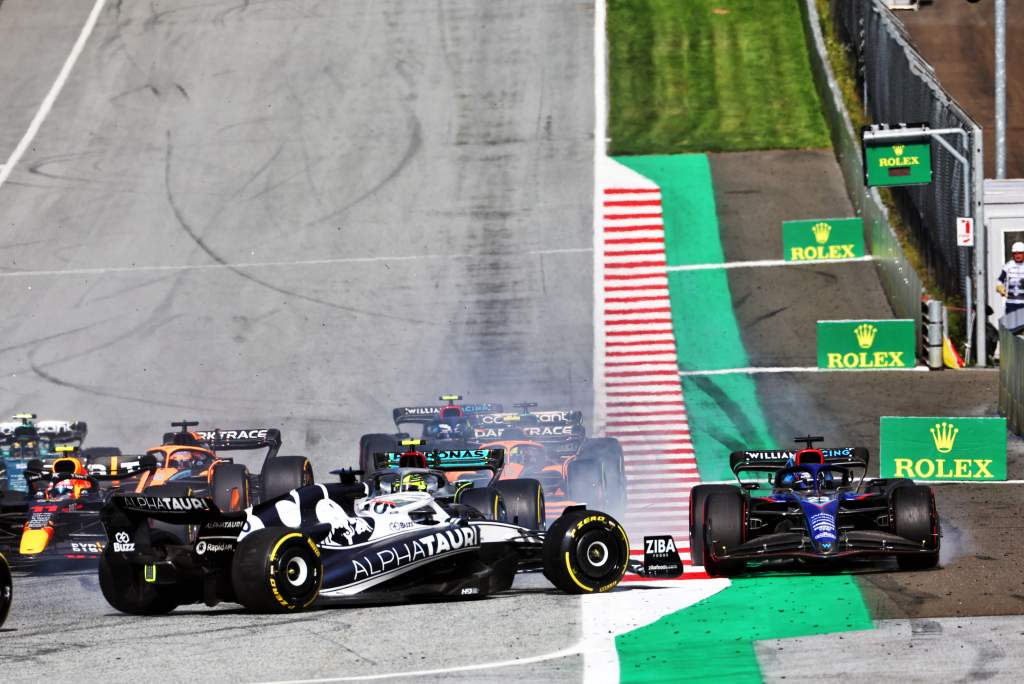 "The weekend was a disaster," said Gasly.
"Apart from qualifying, but then we were nowhere, in terms of pace; I tried to do everything I can inside the car but at the moment there is just nothing to do, so I think we desperately need this upgrade on the car to be able to get any decent result.
"You look at Yuki, look at myself, even on the strategy we lost a position when we boxed but at the end of the day we just have no pace. You can do whatever you want, any strategy you want, with the speed we have at the moment [it won't make a difference].
"[We] just can't keep going like this so we need to reset, and as I said we should have some new parts coming and hopefully they come for France and we can show a better pace there.
"It's not surprising if you don't have new parts, others are improving and you see at the start of the year we're fighting with the guys at the front [of the midfield] and [now we're] finishing 20, 30 seconds behind.
"We're losing four or five tenths per lap [to others in the midfield] and that's what we need to find."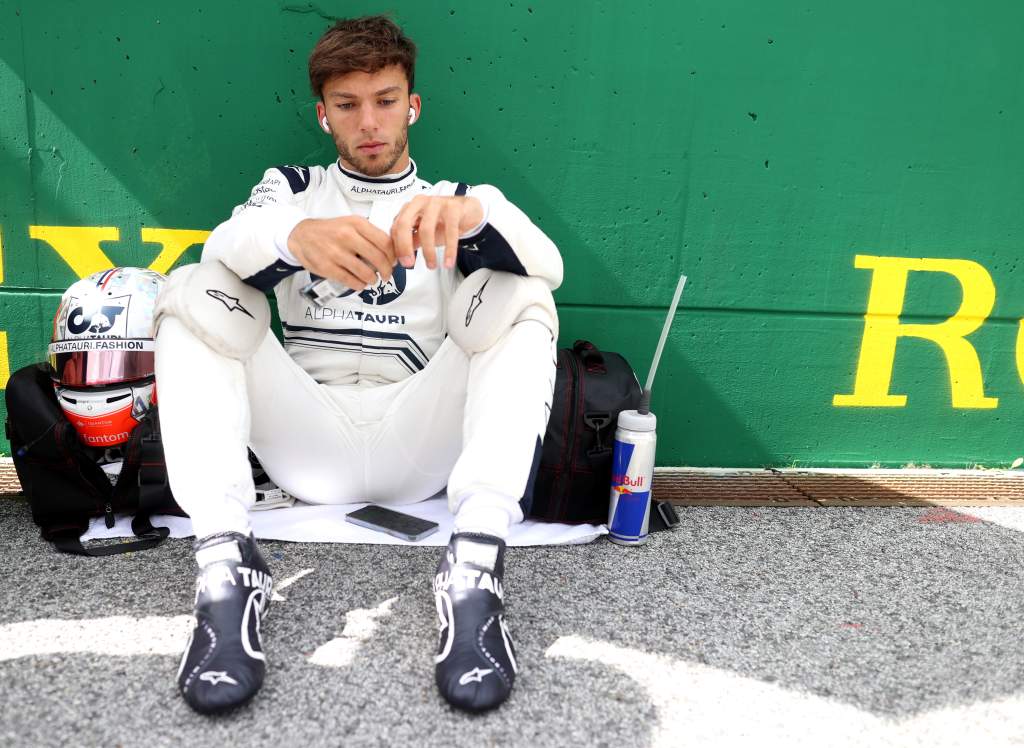 Technical director Jody Egginton confirmed the next upgrade package was planned for introduction at the French GP later this month.
"We've got a lot to review back at base," said Egginton.
"Now our focus is to get our updates to the car ready for the French Grand Prix and get ourselves back into the midfield fight."
Gasly had a scruffy race. Having run 12th early on, he made contact with Sebastian Vettel at Turn 4, which put the Aston Martin in the gravel, and also incurred a five-second penalty for track-limits abuses.
LAP 40/71

Gasly and Vettel come together rounding Turn 4 and Vettel goes spinning into the gravel.

The German has got going again. Gasly, meanwhile, has been given a 5-second penalty for the causing the collision.#AustrianGP #F1 pic.twitter.com/UMKVeNL13I

— Formula 1 (@F1) July 10, 2022
He said of the clash with Vettel, for which he also received a penalty, that he "tried to fight as hard as I can" but had accepted responsibility.
"Fighting for 15th was like nothing really exciting there but I haven't seen the footage," said Gasly. "I don't argue the penalty because if they gave it to me that means I was the one to blame."
Having finished the Saturday sprint behind Gasly's hobbled car, which had been launched over the front-right wheel of Lewis Hamilton's Mercedes at the first corner, Tsunoda said "I gave it everything" in the main race but was still bereft of grip.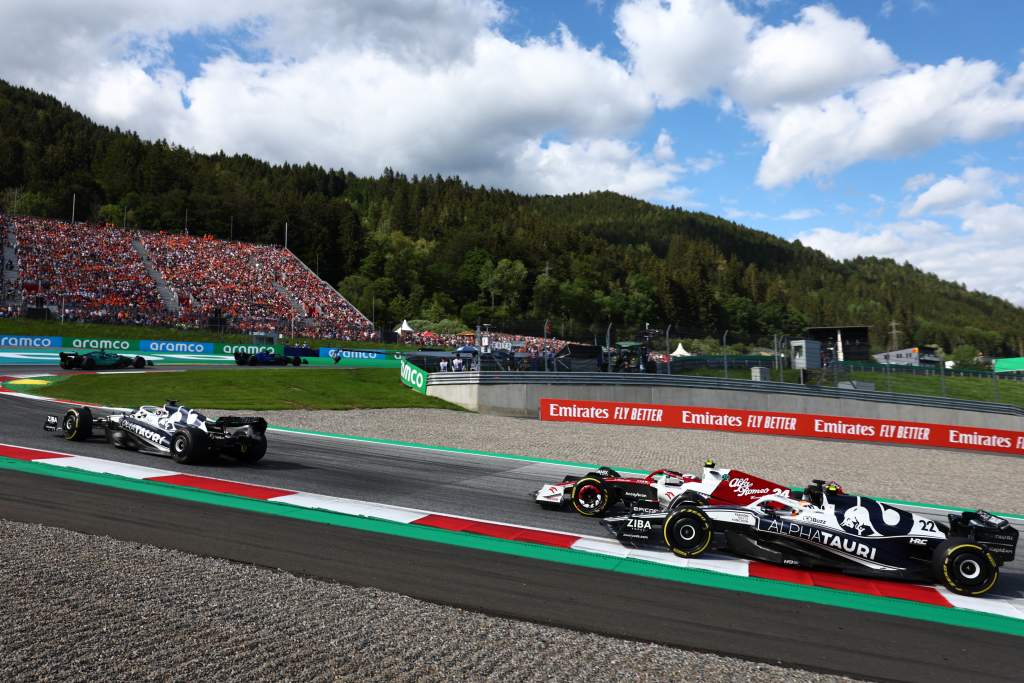 Tsunoda complained on Saturday that he was "too slow, [a] different level" and subsequently said AlphaTauri had not been able to isolate his problem.
Asked by The Race if the issues he suffered on Sunday were the same as the unpredictable balance he reported the day before, he said: "Yeah, the same. And also, probably through the race week it was very similar.
"Fresh tyres were able to kind of hide those issues – the grip, able to hide those issues, limitations – but as soon as I felt a step less grip, it starts to slide a lot, just slide around, so we definitely have to find what was the issue there."
Tsunoda was only spared of finishing last when Vettel received a late penalty, and he also received a telling off from Fernando Alonso for squeezing the Alpine onto the grass on the run to Turn 4, with the two-time champion wagging his finger at Tsunoda.
But he still ended up pleased with his performance, saying: "I'm really satisfied with what I've done in the race to be honest.
"Of course, last time what I did in Silverstone [where he collided with Gasly] was really bad. But just keep on doing like this, in any situation, keep my head down and continue like this."