Plenty of Formula 1 underdogs would've been delighted when rain hit with a vengeance just before British Grand Prix qualifying.
Fernando Alonso: The Canadian Grand Prix front row hero for Alpine.
Haas: The giant-killer team that filled row three in Montreal with Kevin Magnussen and Mick Schumacher.
Alex Albon: Fresh from putting Williams 12th on the Canada grid and now with a massively upgraded car at his disposal.
Sebastian Vettel: So, so fast in wet Montreal practice and now with a golden chance to make up for the disappointment of qualifying there.
Lance Stroll: Renowned wet qualifying specialist with the Monza 2017 front row for Williams and Istanbul 2020 pole for Racing Point as indisputable evidence.
Yet five of the six drivers in our list of rain-masters above went out in Q1 at Silverstone. Alonso was the only exception, and even for him seventh in Britain was a little underwhelming after second place two weeks ago.
Here is what went wrong for this group of drivers who had reason to hope for so much more from a rainy day in Northamptonshire.
Lance Stroll – 20th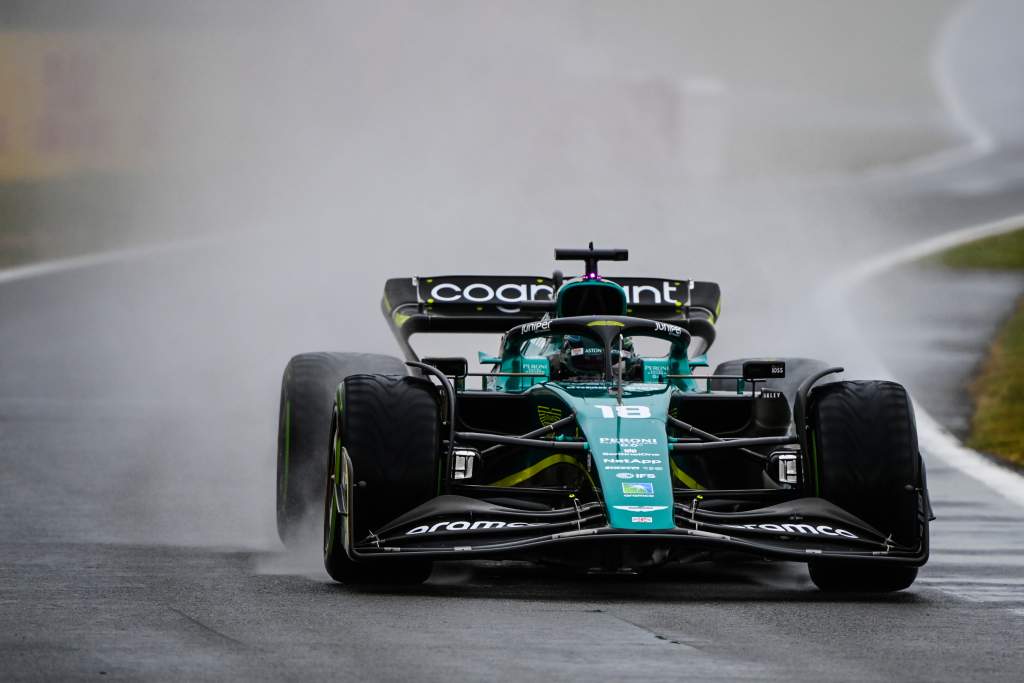 Last place on the Silverstone grid continues an absolutely terrible qualifying run for Stroll, who hasn't got out of Q1 since Miami in early May – and there he had to start from the pitlane after Aston Martin's fuel temperature miscue.
What he said: "I'm not entirely sure the reason why we were so slow today."
Edd Straw on Stroll's qualifying: "Came in for a second set of intermediates a little too late, combined with tyres to let through traffic at the start of his outlap, meant time for just one push lap on cold tyres at the end of Q1 that was a long way off being quick enough."
Mick Schumacher – 19th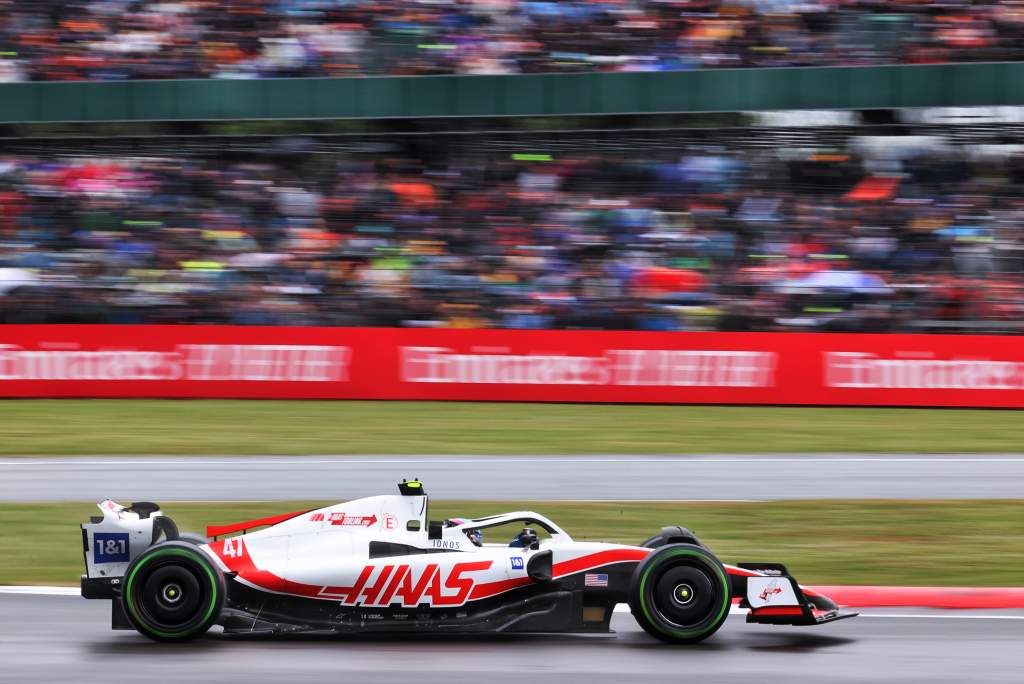 Schumacher at least had a technical problem to blame for his return to his 2021 back row haunts, having reported a strange steering issue as soon as he set off for Q1.
What he said: "We had a problem with the steering not being straight. In that case, it always affects a driver and some drivers are affected more and I'm one of them, so not optimum."
Edd Straw on Schumacher's qualifying: "The combination of his steering wheel being 10 degrees out of alignment, Haas's struggles for grip even in the dry and overworking the front left meant he never showed the speed for anything better than a Q1 exit."
Sebastian Vettel – 18th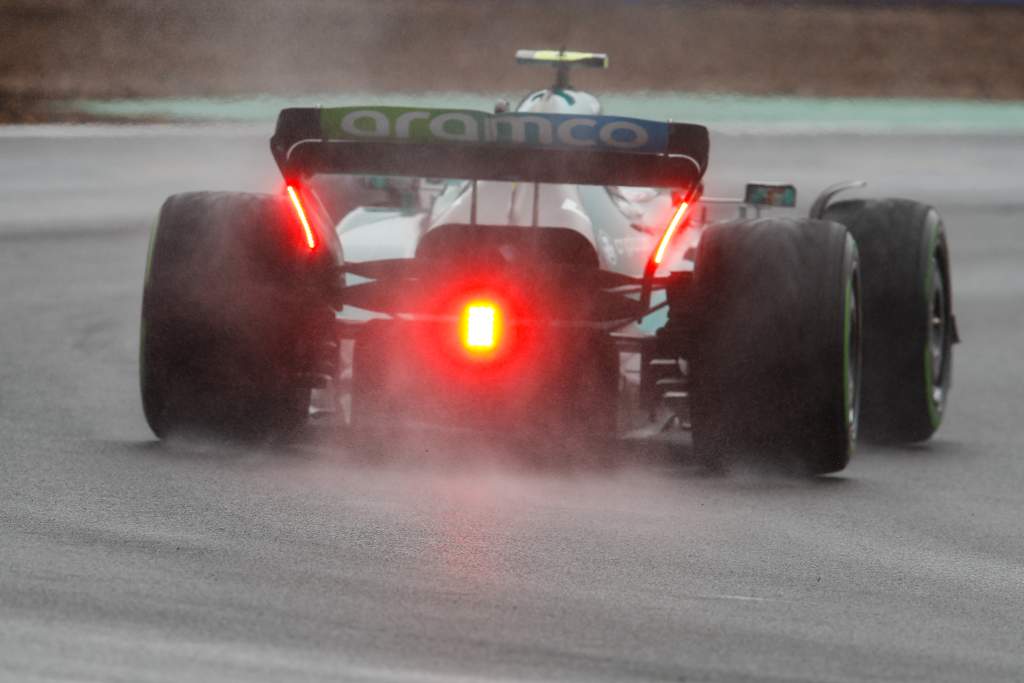 After third in wet Montreal practice became 18th in wet Montreal qualifying, Vettel's dejection was clear over team radio when told he'd just notched up another Q1 exit at Silverstone.
What he said: "We just didn't seem to be quick enough, we lost a lot of time, I guess everywhere around the lap, balance-wise. I had a lot of understeer in the car and was waiting for car to rotate but I don't think that's the main issue. For some reason, we weren't able to generate the grip that we should have."
Edd Straw on Vettel's qualifying: "A visor problem forced him to come in and switch helmets – and tyres – after just two laps. That meant his inters were past their best by the end of the session. The Aston was not quick in the wet conditions, but had he been on fresher rubber late on he would at least have had a shot at slipping into Q2 given Latifi was able to."
Kevin Magnussen – 17th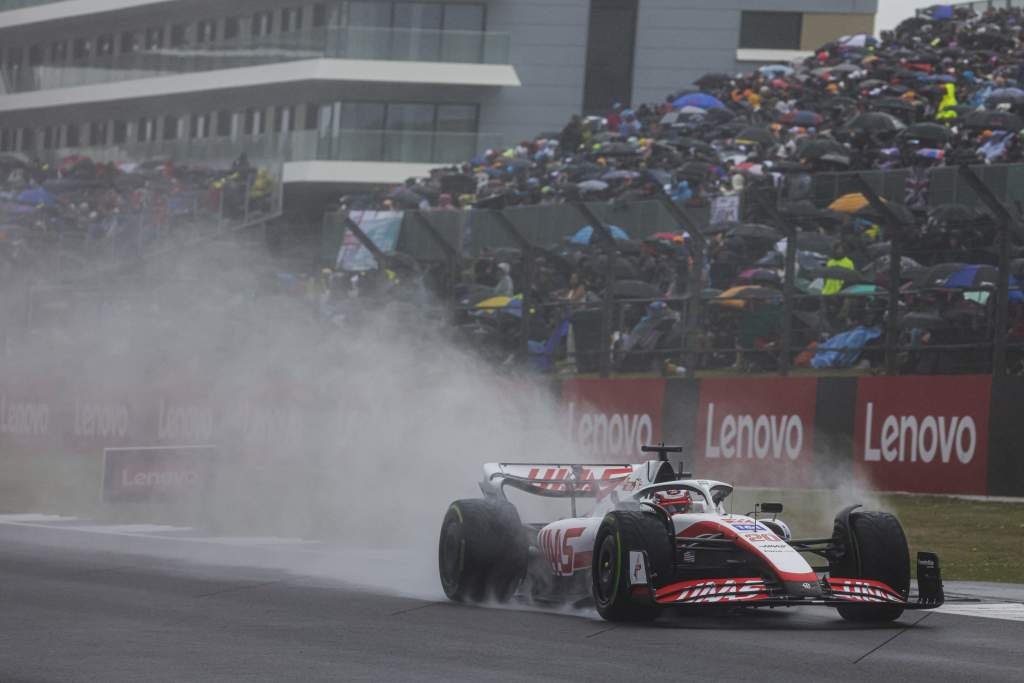 The wet weather looked like it offered hope for Magnussen as, unhappy with his set-up, he'd been slowest of all in final practice while team-mate Schumacher made the top 10. Instead he joined his team-mate in a Q1 exit.
What he said: "It seemed like in the first part of the session we were quite good, and then in the last two laps I was out there on new tyres and pushing as hard as I could and it just seemed like everyone found a whole lot more pace than we did."
Edd Straw on Schumacher's qualifying: "The combination of Magnussen and Haas starred in wet qualifying at Imola and in Montreal, but he was visibly contained by the understeer and both the push laps on his final run were near-identical pace while others improved."
Alex Albon – 16th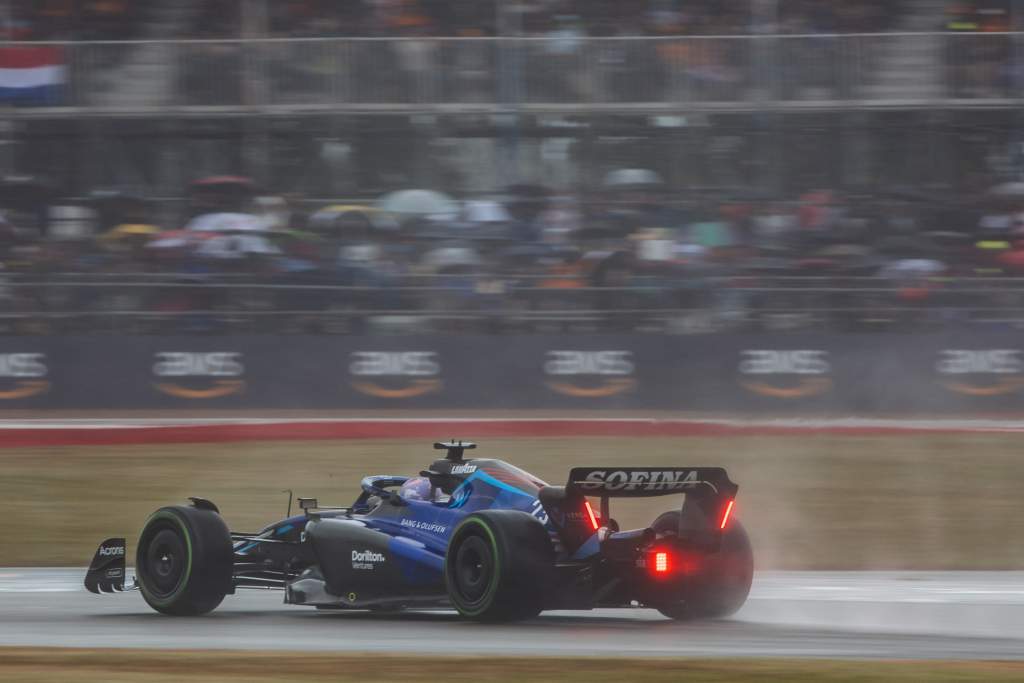 Given how much Williams's update package had been hyped in some quarters, and Nicholas Latifi's clear slight disgruntlement at not getting it for at least a few races, the odds weren't on Albon's being the Williams that departed in Q1 while Latifi reached Q3 for the first time in his career.
What he said: "The tyres respond quite differently to previous years, and it was a simple thing: we just shouldn't have done a cooldown lap when we did.
"Obviously we were trying to get the tyres in the best window for the last lap, the track was just a little bit too cold and too wet today for it to work.
"It's frustrating because we were actually quite competitive and only dropped out of the top 10 when we did the back-off lap."
Edd Straw on Albon's qualifying: "Given Latifi in the old-spec Williams made it through with a push-push strategy on his final run, Albon's objection to push-slow-push, made possible by pitting for inters earlier than his team-mate, was justified. The lack of grip was clear to see."
Fernando Alonso – 7th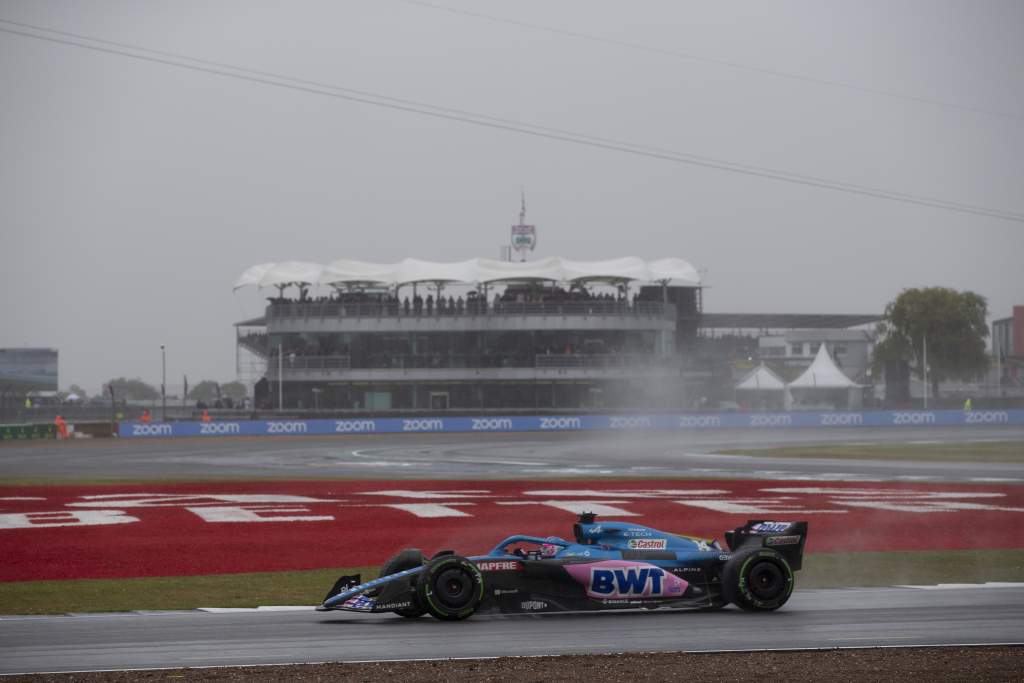 Not in the same disaster calibre as a Q1 exit of course, but in the context of what Alonso achieved in Canada and how quick he'd looked at moments earlier in qualifying, a fourth-row start has to feel a touch disappointing.
What he said: "In Q3 the first lap we were P1, I thought 'this is going quite well', but then obviously you need to start timing to cross the line in the session but with the battery full, so you need to recharge the lap before.
"And we didn't have that much margin, so we went for a push in the lap before, at the end we crossed the line with three seconds of margin, but we had no battery anymore.
"Effectively my best lap was two laps before the flag, so too early to really perform better, so we lost maybe a couple of places because of that."
Edd Straw on Alonso's qualifying: "Timing can make or break a session and Alonso could have gone quicker with an all-in final lap on maximum battery. That might have yielded fifth ahead of Hamilton.
"But given the Ferraris, Red Bulls and Mercedes were all quicker, seventh was probably about par if everyone delivered the pace they should have."