Formula 1 sporting director Ross Brawn has backed the way FIA race director Michael Masi handled the controversial Saudi Arabian Grand Prix.
Masi came under fire after a messy inaugural race at Jeddah, especially after a lengthy discussion between the race director and Red Bull was broadcast – with Masi offering the team the chance to have Max Verstappen move behind Lewis Hamilton for a post-race flag restart in lieu of a full stewards' investigation of his earlier maneuvre.
Red Bull team principal Christian Horner went as far as to say that F1 missed Masi's late predecessor Charlie Whiting in the Saudi GP, and though he was mostly aggrieved about the sanctions against Verstappen and the lack of action over Hamilton's restart tactics, he also described the in-race negotiation as "a bit like being down the souk".
And while Masi suggested it was in line with normal practice, Horner insisted that "I haven't come across that previously".
Writing in his regular post-race column on F1.com, Brawn stood up for Masi.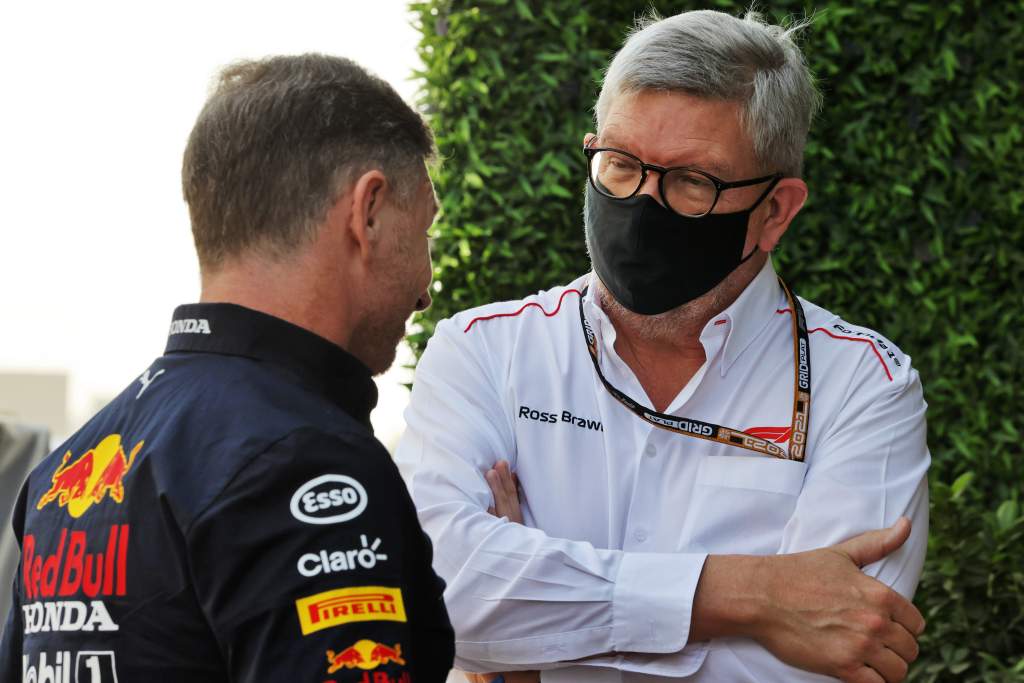 "I'd like to compliment the FIA and Race Director Michael Masi in handling well what was an extremely difficult race. I know some people feel some of the decisions were controversial but I don't," he wrote.
"The situation you had with Max and Lewis at the restart, when Michael recommended that Max drop behind Esteban [Ocon] and Lewis, was handled well as the alternative was to report him to the stewards and that could have ended up with a time penalty.
"I think Michael dealt with it pragmatically. This type of discussion goes on several times during a race. If a driver gets by someone or defends unfairly, the Race Director will tell the team to correct the position.
"Some people seem to think Michael was doing a deal. He wasn't doing a deal. It was simple: you accept the decision of the Race Director, with a known outcome, or it gets passed to the Stewards to handle it.
"It was a tricky race and a tricky weekend. We've had a lot of challenges here, and I think everyone – the FIA, F1 and the teams – has pulled together to make this event work and it's been a huge success."
The Race Says…
Edd Straw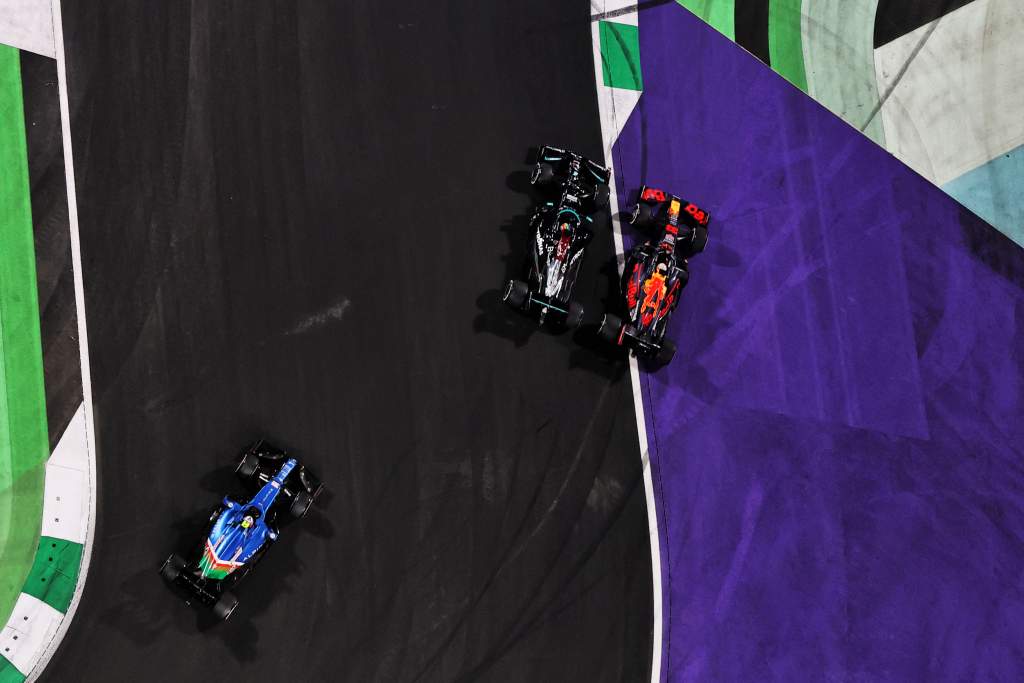 It's utterly predictable that Brawn has defended Michael Masi's handling of the Saudi Arabian Grand Prix. But the point he makes is correct.
While the apparent negotiation over Verstappen's grid position for the standing restart sounded highly irregular, especially coupled with the fact Masi appeared to overlook Esteban Ocon's existence, it is simply the usual process by which penalties can by avoided by redress being made on track. Given what happened at the first standing restart, it's difficult to argue that this wasn't the right outcome, strange as it was.
However, there were other aspects of the race that weren't so well-handled and that are glossed over. Let's not pretend that the gamesmanship over the DRS detection point wasn't key to creating the collision between Hamilton and Verstappen, but the lack of notice given to Mercedes was also a contributing factor – at least in allowing Hamilton to join in the tactical game initiated by Verstappen when he should have simply blasted past.
Could that have been better executed? Certainly, if only so it didn't give either driver licence to play games.
The way that was handled was in keeping with tradition and having a way to redress the balance without a penalty and is logical enough in those terms, but simply backing Masi disregards the fact that the convention of doing this can cause its own problems. Masi has played a part in creating that, but he's not the architect of that long-established system – just as he isn't the one responsible for the stewards' decisions he then has to justify.
What is necessary is for there to be a wider evaluation of the way that stewards decisions are made, and avoided, along with the race director's role. Simply stepping up to defend the general handling of the race in Jeddah and arguing the most easily-defensible part of it isn't really enough.
This goes far beyond that, especially with the role that previous (conflicting) precedents applied to the controversial incidents in the race. Liberty Media has changed much about F1 during its stewardship of grand prix racing, but perhaps now it's time for it, along with the FIA, to consider establishing a panel of permanent, professional stewards.
That's something that goes far beyond whether or not the race director is perceived to be doing a good job. Doing so will allow the whole system to be sharpened up while also minimising the historic inconsistencies that contributed to a number of the incidents in the Saudi Arabian Grand Prix and that will continue to cause problems if they are not addressed.