Outgoing Mercedes Formula 1 driver Valtteri Bottas claims he had already decided to leave the team if he was only offered another short-term contract.
Bottas is moving to Alfa Romeo in 2022 after signing a multi-year deal with the Sauber-run team that is on course to finish ninth in the constructors' championship.
Mercedes, which has won every title since 2014, has signed George Russell to partner seven-time world champion Lewis Hamilton in Bottas's place.
Bottas joined Mercedes in 2017 as its replacement for retiring world champion Nico Rosberg and has only been on one-year deals since then with frequent speculation over his future.
He told F1's official podcast that it was "not like" Mercedes boss Toto Wolff "told me" that Russell would drive alongside Hamilton in 2022 because "we agreed" on the outcome.
"He knew that at some point we need to make decisions," said Bottas.
"And already, I had decided myself that if I can't get two years or more with Mercedes, I'm definitely going to go for something new.
"And it was a simple question of can he offer me two years or more? And he said, no he can't, at this moment.
"And then it was quite easy. Then it was very natural to get George in the car, because he has been kind of part of the team for a long time. And it's a new generation, and that's also how the sport is evolving.
"Mercedes have had this young driver programme, and George has been in that for a long time. In case he still develops further and becomes more experienced and even quicker, they didn't want to miss the opportunity.
"So, for me, it's all good. I'm really happy."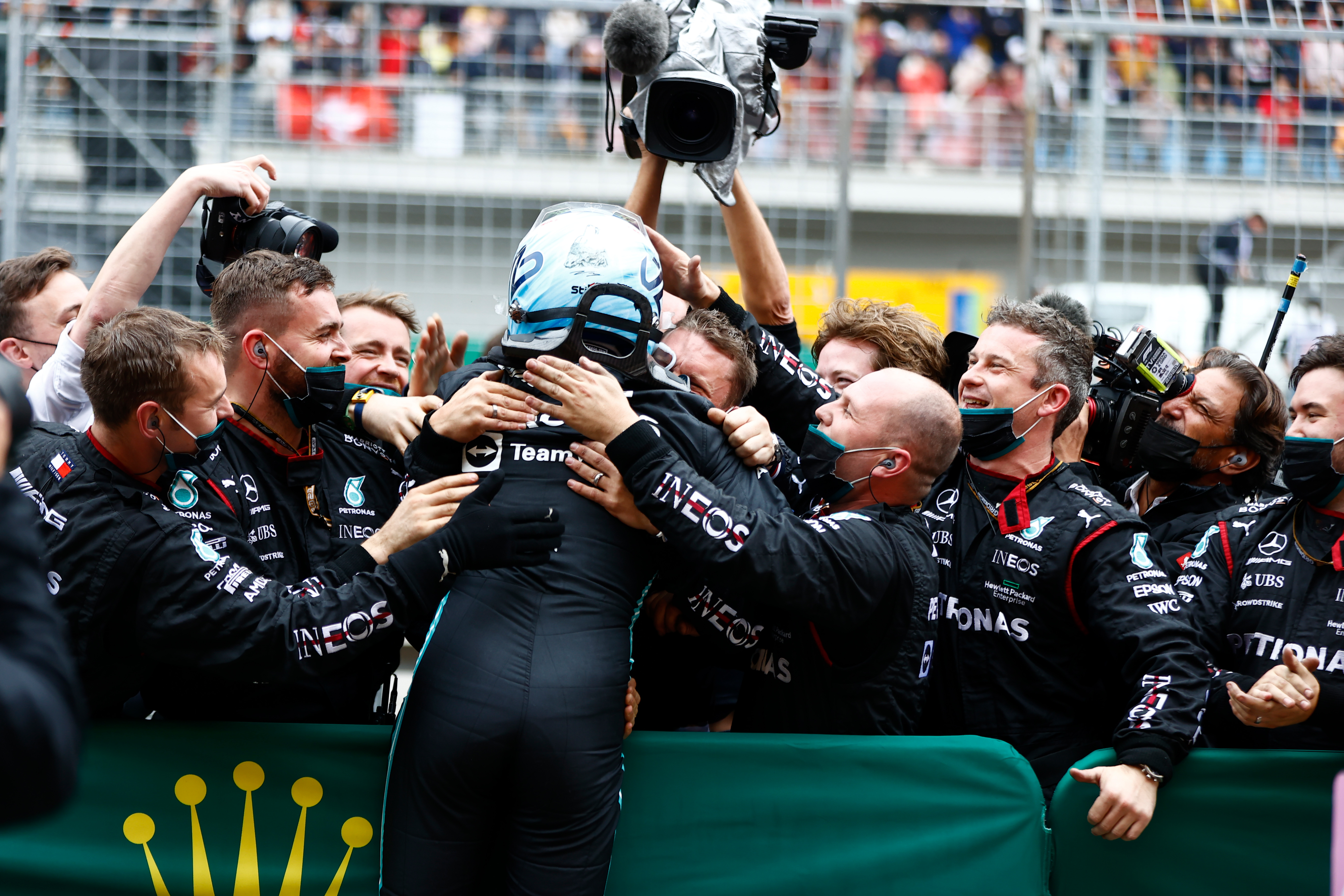 Bottas has helped Mercedes win the drivers' and constructors' championships each year since his arrival and he is playing an important role in Mercedes' fight against Red Bull this year because he is outscoring Red Bull's second driver Sergio Perez.
Hamilton has often credited Bottas as being the best team-mate he has had and advocated Mercedes keeping him.
Asked on Thursday at the Brazilian Grand Prix if he knew why he never got more than one-year deals, Bottas replied: "I think I understand the situation quite well.
"It would be better for Toto to answer than for me to put any exact words in his mouth.
"But I have an understanding with the situation. It makes sense to me in a way so that's all good."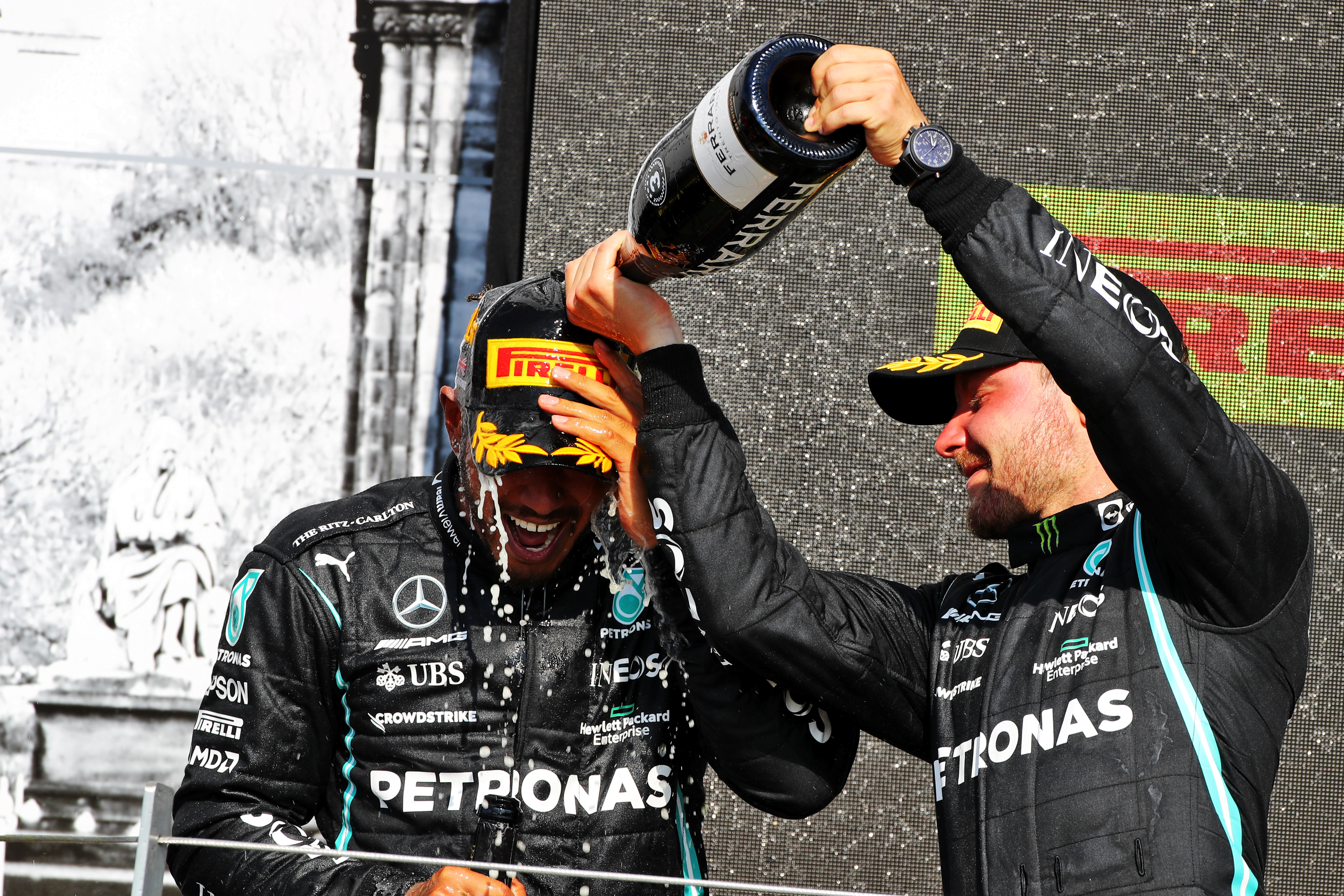 Bottas's spell with Mercedes will end after five seasons in which he has slipped into a de facto support role for Hamilton.
Even though Mercedes never explicitly declared or treated Bottas like a number two driver, Bottas's soon-to-be Alfa Romeo team boss Frederic Vasseur claimed Bottas was "always known as Lewis's team-mate" at Mercedes and said Bottas knows he will be not be "in the shadow of someone" at his new team.
Alfa Romeo has had a disappointing season but it has not developed its 2021 car having opted to focus all its work on next year's design for the brand new technical rules.
In his Beyond The Grid podcast appearance, Bottas said he was excited by the new project especially as F1 gets deeper into an era of cost caps.
"There is work to do, definitely," said Bottas.
"The good thing with Formula 1 in the future is the budgets between the teams, they're going to be the same or if there's differences, they're quite minimal.
"Alfa Romeo has agreed to support the team at least for the next two years.
"They have really talented engineers, they have a great factory, a great windtunnel.
"They have a good simulator that still has definitely work to do. But I can help with that.
"I see all the ingredients are there for much, much better results than they're doing now. And I believe this regulation change now that is happening is a great opportunity.
"With the knowledge I have, how early the team switched to development of the new car, etc, and what I've seen so far, I'm confident if we work hard and together, anything's possible."