Ferrari team boss Mattia Binotto finally broke his silence concerning "speculations" that Sauber's Fred Vasseur will take charge of Ferrari's Formula 1 operations in 2023.
Binotto revealed that he spoke with Ferrari chairman John Elkann following reports that surfaced on Tuesday in Italian media, claiming Vasseur had already agreed a deal to replace Binotto as Ferrari's F1 team principal next season.
Ferrari elected to release an official statement, categorising the reports as "rumours totally without foundation".
During the team principals' press conference at the Abu Dhabi Grand Prix on Saturday, Binotto was asked to address the speculation directly. He re-iterated the message of Ferrari's official statement on the matter, and said he was "relaxed" about his own position within the team, but swerved the question when asked directly whether he could say categorically he would remain Ferrari's team boss in 2023.
Instead, he pointed to his recent record as Ferrari's team boss: the significant improvement in competitiveness in 2022 compared to recent seasons, and the greater unity he's fostered among staff within Maranello.
"I'm pretty relaxed," Binotto said. "The reason why I'm relaxed is that I always have open, frank and constructive discussions with my bosses, with my chairman, not only on the short-term but on the medium and the long-term.
"More than that, I think if I look back at the season – yes, we had a few ups and downs, we are not the best yet, the fastest car on track, but I think we achieved our main objective – which was to be back, to be competitive in that new era of the 2022 cars.
"If I look at the way we started the season, I think no one in the room would ever have imagined Ferrari to be so fast at the start of the season. That is proving the team has worked very well though difficult moments as the 2020-2021 [seasons].
"We remain united. I think it is a team which is not only worked well but proved to be capable. Yes, there are still a lot of things we need to progress, weaknesses have been shown, but we will try to address them. Everyone back at the factory is focused on 2023, trying to improve.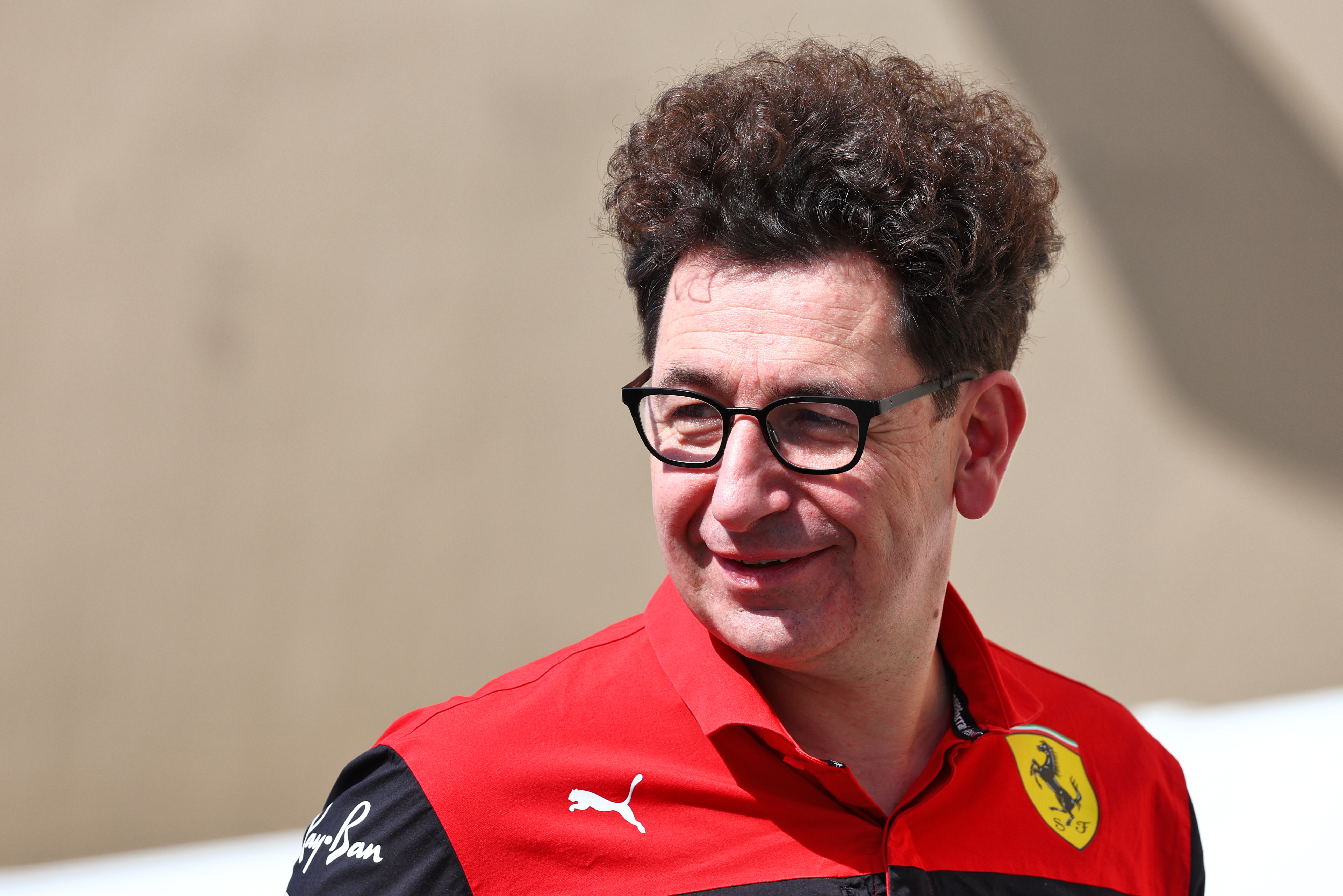 "Furthermore, I think this season has been outstanding in terms of pole positions, or qualifying pace. Not as good in terms of race pace, we know we need somehow to improve furthermore the race pace because then strategy or whatever is around it is a lot easier if you have a strong car in the race itself.
"I'm relaxed. More than that I'm really focused on what we need to do. I'm concentrated with the team."
Binotto described Ferrari as F1's "most loved team" and said "when there is such a big passion around it there is always a lot of criticism and rumours".
"That has been true in the past; it is the situation right now," Binotto added. "And when these speculations were out I had a chat with my chairman John Elkann. Together we discussed openly what was the best way to move forward. We decided to release a statement – it was maybe the best way to close any speculations.
"Clearly those are speculations, totally with no foundations. I think what's important for me right now is to stay totally focused on the race weekend, and the team not to be distracted.
"The rumours are always there."