Aston Martin says it ran two parallel 2022 car development projects for "seven or eight months" last year, during which time the version of the AMR22 that courted controversy on its debut in Spain was conceived.
The revised car design that Aston Martin revealed last weekend was accused by Red Bull of being a copy of its RB18 as the sidepods bore a striking resemblance to the title-leading car.
Aston Martin's defence was that it was developing this concept prior to even seeing Red Bull's 2022 car back in February, and had planned a major car design change because its launch specification was too flawed.
During the Spanish GP weekend, Aston Martin chief technical Andrew Green revealed that his team had been working on two different concepts in 2021, including one with downwashing sidepods like Red Bull.
He does not deny that Red Bull's RB18 ended up influencing the upgraded AMR22 in some way, but with two important caveats.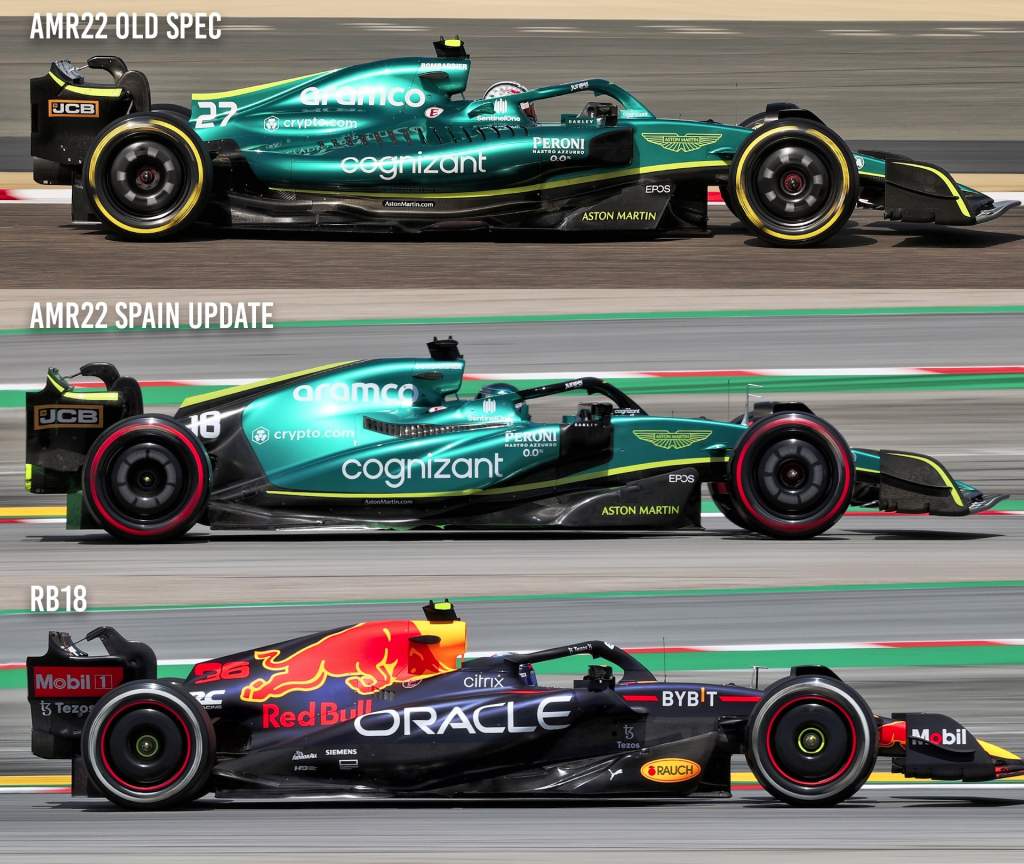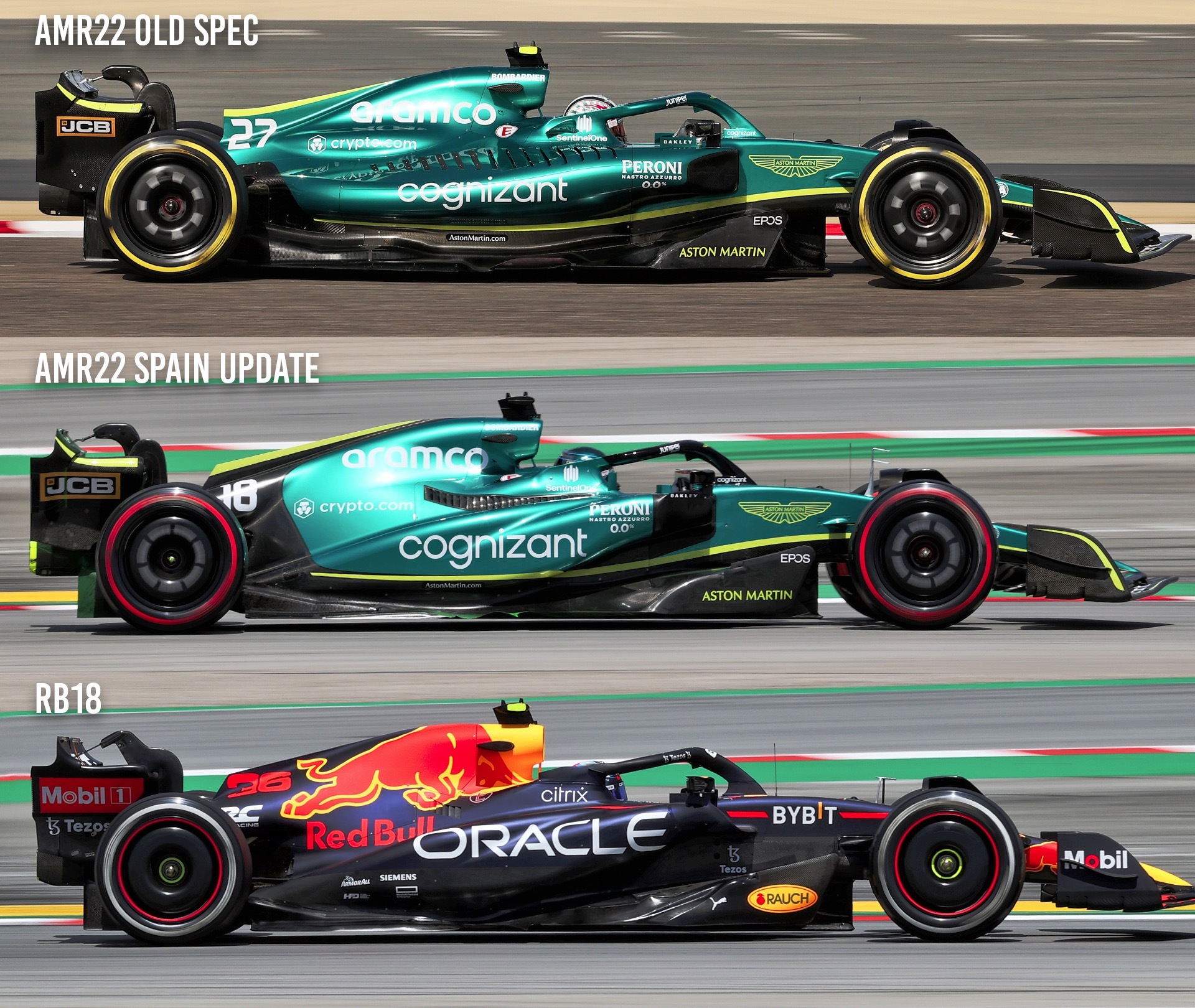 Green says this only happened after the Red Bull broke cover in public, indicating Aston Martin had no prior knowledge of the design and therefore it took any inspiration legally.
Secondly, he indicated it was only aerodynamic surfaces around the sidepods that have been inspired by Red Bull, because of the similarity between a concept Aston Martin had already devised itself last year before abandoning.
On behalf of our technical expert Gary Anderson, who was Green's boss back when Team Silverstone was first founded as Jordan, The Race asked Green to explain how a dual development path was possible.
"The main thing is when we got to August time, we'd had the two projects running together for seven or eight months," said Green.
"At that point, we really couldn't tell which one was going to end up being the best. They both had different traits.
"This specification car [the upgraded one] had a different characteristic, but didn't look like it was generating a lot of downforce.
"The other one had quite poor, relatively speaking, characteristics, but was generating a huge amount of downforce.
"We got greedy. And we went with the one that was generating the downforce thinking we'll sort out the characteristic further down the line."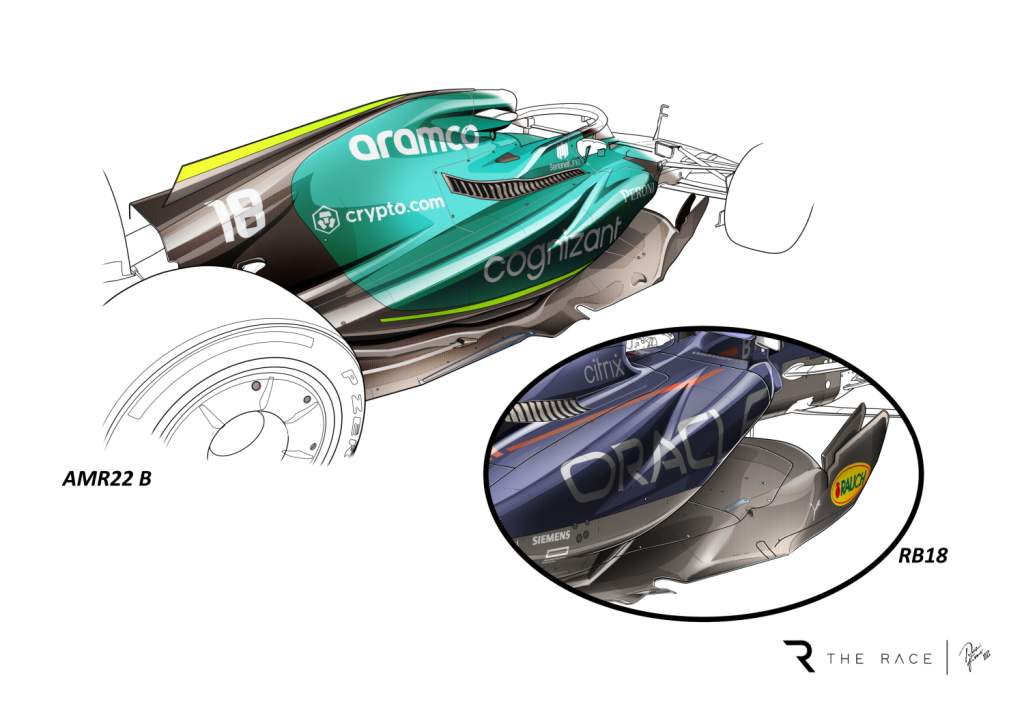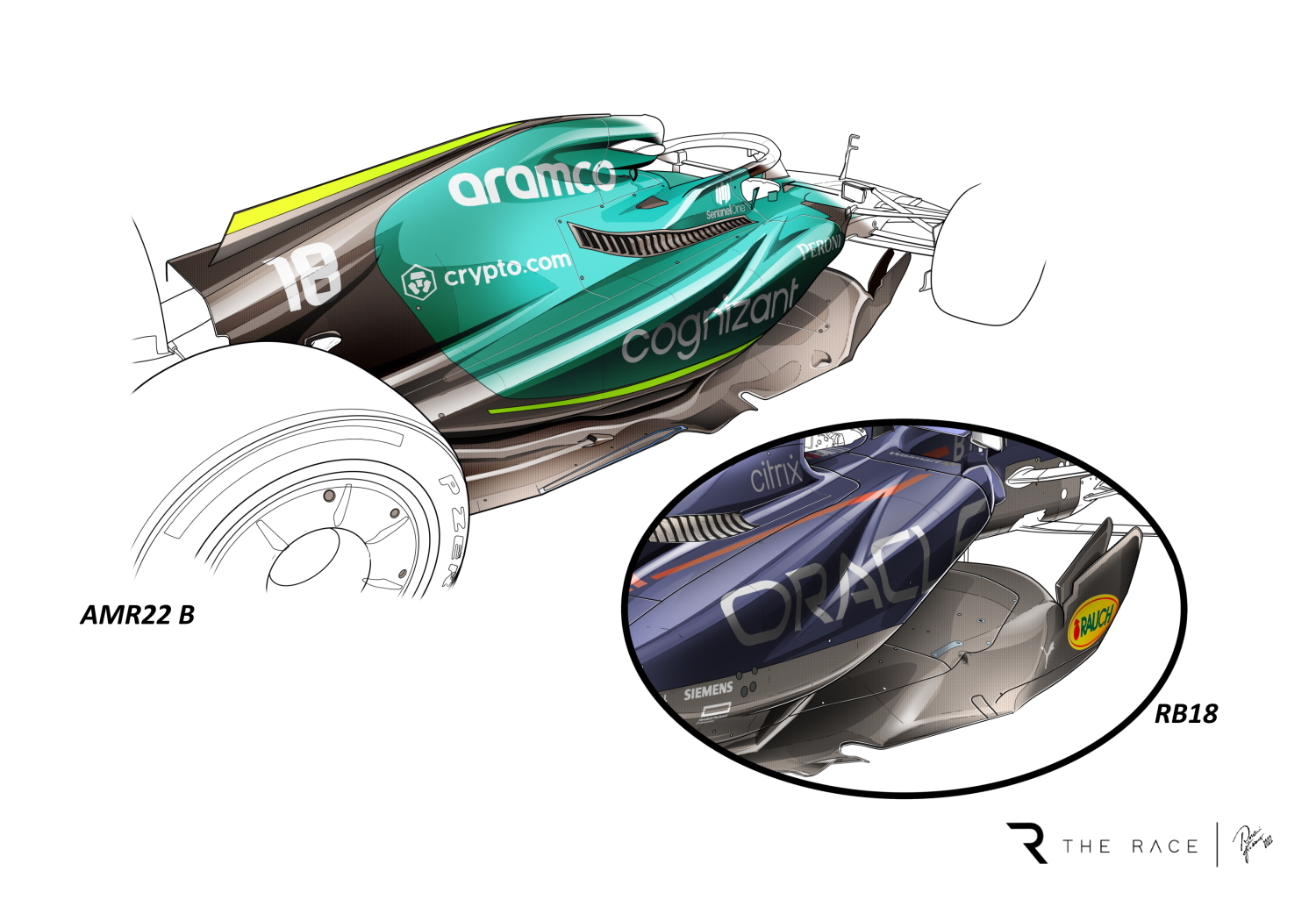 The team had to decide which to develop further as it could not continue to run them both at the same time.
"There was a time when we had the parallel two projects," Green said.
"But then for a period, we stopped this [Spanish GP] car and developed the 'A car' to see where it would go to.
"We didn't run them both together all the time. We got two to a certain level, then extended the A-spec car – realised that it was tailing off, and then stopped that one, reinstated the B one and started developing the B one.
"So yes, we were developing two concepts early on. But during the actual development phase, we're only really developing one car."
Aston Martin had already feared it had made the wrong choice even before its car was launched and these concerns were allegedly reinforced when the Red Bull appeared for the first time at the pre-season test in Spain.
By this time, Green says Aston Martin was already planning to switch car concepts early in the season.
This is consistent with the messaging from Aston Martin's launch that there was a lot of talk about the team making its design flexible.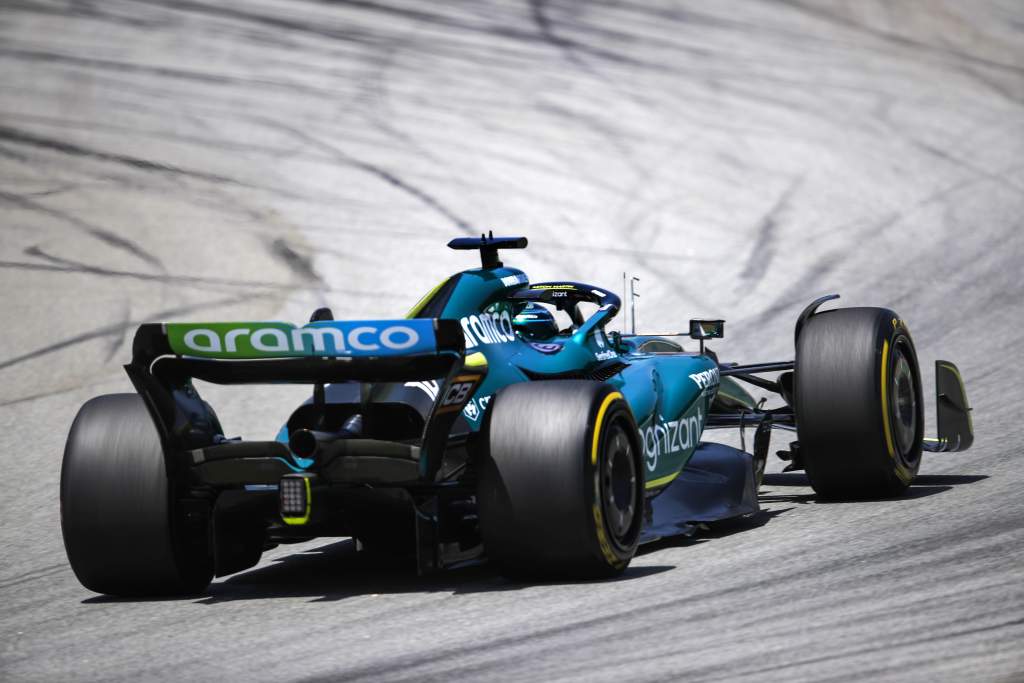 "What we did was made sure that the chassis could take the two concepts," said Green.
"The chassis was designed to be able to take the old cooling system and this cooling system without modification. So that was a big thing, so on the chassis, there was no additional cost.
"And then we made sure that we made the minimum amount that we had to, to get us to race five and do no more than that. That was the key. So, it is possible."