Aston Martin wants to show Sebastian Vettel "another step" with its improving AMR22 Formula 1 car to further its hopes of keeping him at the team in 2022.
Vettel is out of contract at the end of 2023 and the team has consistently indicated it wants to retain his services. Most recently, team principal Mike Krack said after the Canadian Grand Prix that "we were always clear that if he wants to continue, we would like him to stay".
Vettel has performed well since Aston Martin introduced a major upgrade at the Spanish Grand Prix, picking up 10th in Monaco and then sixth in Azerbaijan before problems with tyre pressures in qualifying and a luckless race restricted him to 12th in Canada.
Aston Martin now believes its car is a strong midfielder, perhaps around the fifth-quickest on the grid. And with another "substantial" upgrade planned for this weekend's British Grand Prix, it's hoped that another step will be taken.
"We are talking," said Krack when asked about the possible timing of a decision from Vettel.
"We have a very, very good relationship, and it is not that we have to set each other deadlines.
"Obviously, at one point, if we drag that too long, then we will also be running into trouble, and he's aware of that. But they are very trustworthy discussions that we are having. From that point of view, it's all good.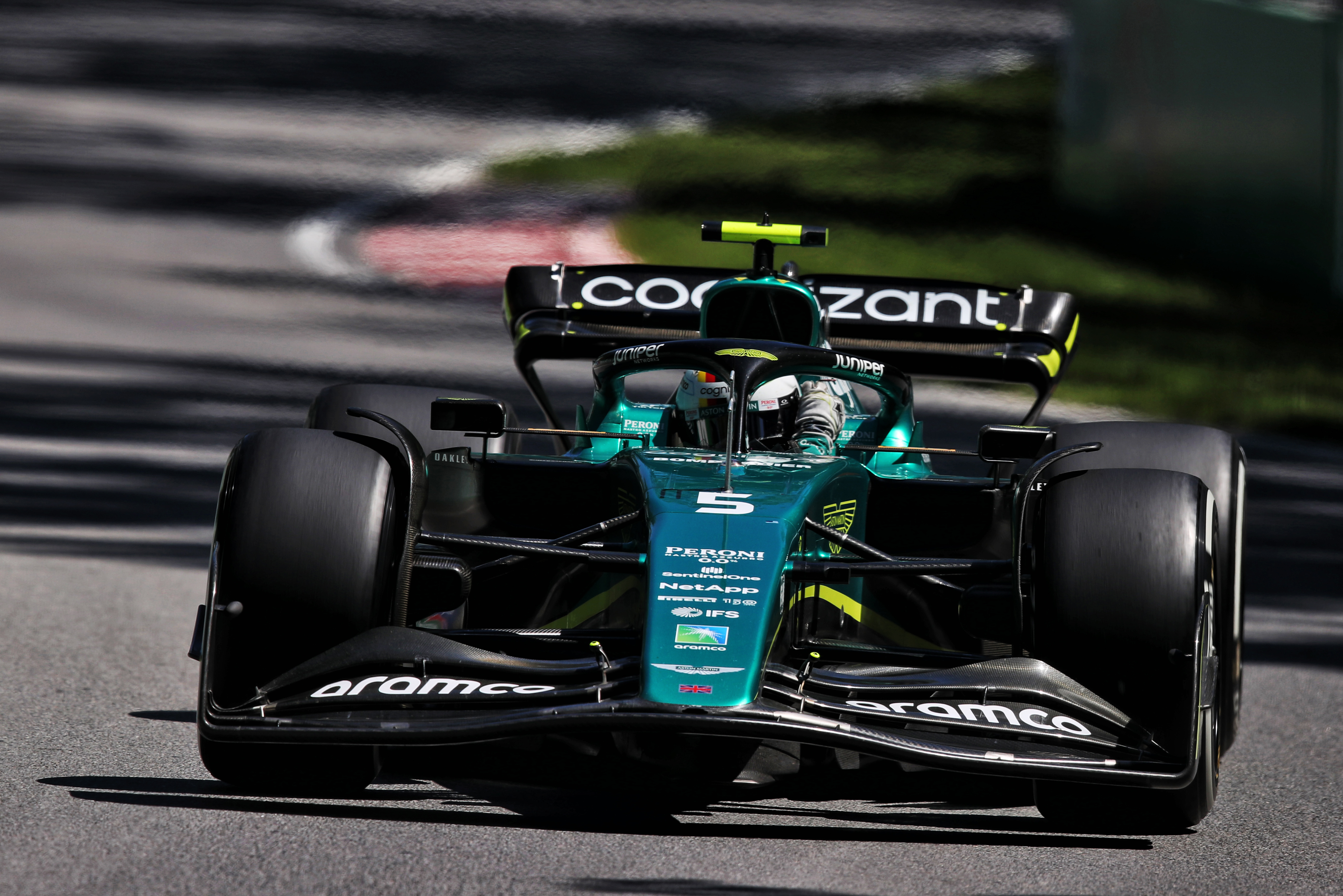 "But we have always said that we want to show him that we can improve the car.
"Barcelona was the first step and I would like to show him another step, and then we can talk. Maybe his desire to do it is maybe a bit better."
Vettel has been non-committal about his future, and given Aston Martin's early-season struggles after a difficult 2021, he sounded like a driver who might be heading towards retirement.
But on-track, his recent performances have been strong and with Aston Martin making big improvements, the chances of him remaining in F1 appears to have increased.
Vettel has consistently said he wants to be on the grid not to make up the numbers, but to win. What Krack says about needing to show another step is consistent with what Vettel has previously said about needing to evaluate the team's progress.
Speaking at Imola in April, he referred to "key things that I will be looking at to see how promising it is looking in the future, and how soon".
That's a clear suggestion that he wants to see proof Aston Martin can get closer to fulfilling its potential while he's still racing in F1. In short, he wants to have the chance to win again.
That's not going to happen this year, save for exceptional circumstances such as the first-corner crashes that put Vettel in contention to win in Hungary last year, but Vettel clearly wants signs of progress.
The upgrade programme, starting with the Barcelona step and built on with the Silverstone package, is the best test of the growing technical strength of the team. Therefore, if the upgrade works well, as the Barcelona one did, the team's hopes of keeping him will be boosted.
But there are other factors at play that only Vettel will really know how he feels about. He admitted recently to being conflicted with his concerns about the climate emergency and his job as an F1 driver, so could choose to move on to other things.
Conversely, being an F1 driver gives him the platform to raise awareness for such causes – as he did by protesting what his special helmet dubbed "Canada's climate crime", that of mining the tar sands in Alberta.
It's likely Aston Martin will want a decision on Vettel's future by the summer break as it cannot wait indefinitely, but the new upgrades yielding a good performance at Silverstone will increase the chances of the two parties staying together.