It's no secret that Sebastian Vettel's enduring a difficult season, and his Ferrari farewell isn't going as he'd hoped.
But there was a serious risk this wouldn't just be the Vettel/Ferrari era limping to the finish. One of Formula 1's most decorated careers could have ended in the ignominy of mediocrity.
This season would have represented a woefully unbecoming end if it was to be Vettel's last season in F1 entirely
The 2020 Ferrari isn't good enough for poles and victories but Vettel's struggling to get into the points, let alone snatch a podium like team-mate Charles Leclerc has done (twice).
He is being made to look a shadow of his former self through a vicious combination of inadequate machinery, poor preparation and questionable strategy on Ferrari's side, and a lack of performance from himself.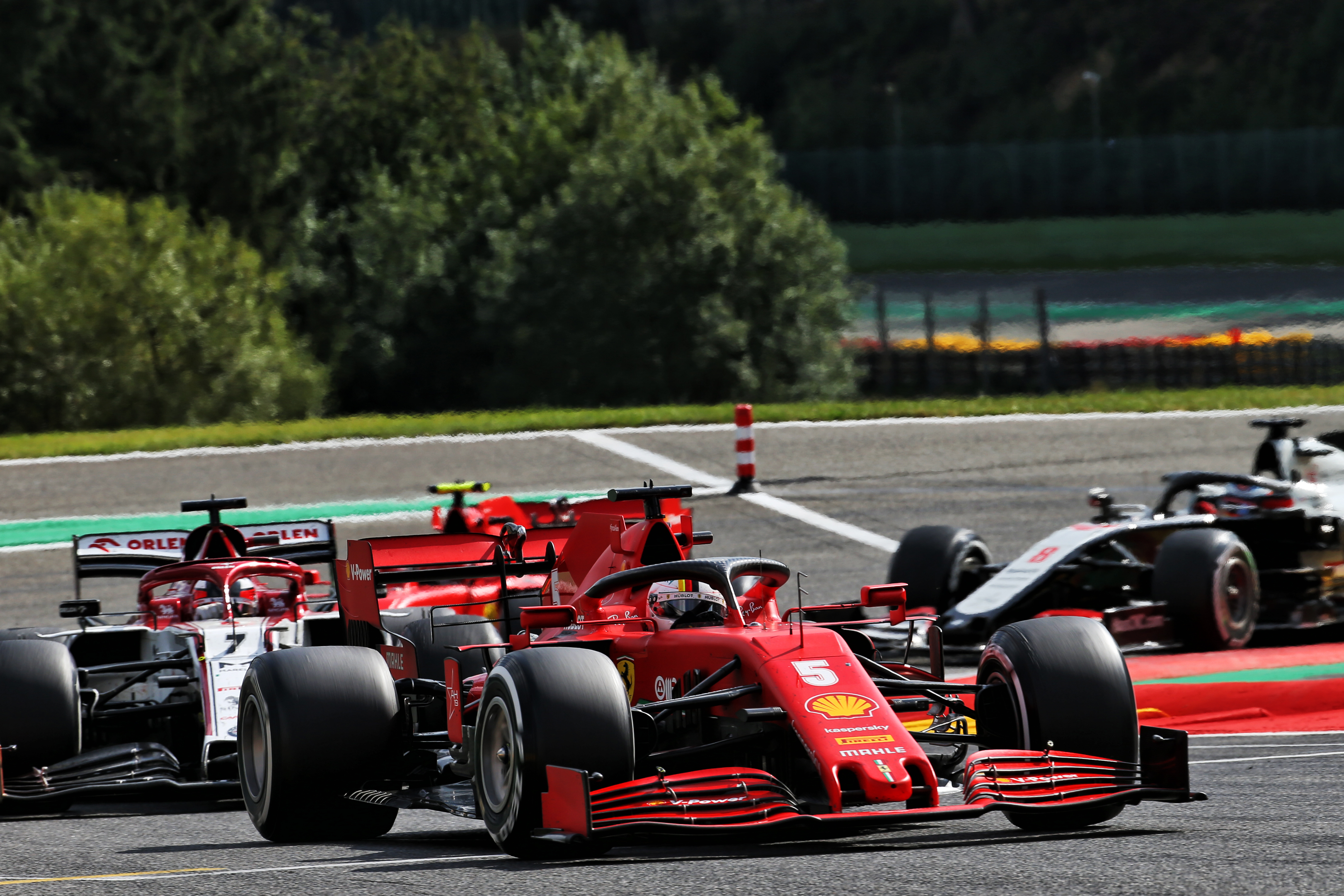 Vettel's Ferrari farewell has been reduced to feeding off scraps. He still finds motivation from his team and a desire to match their effort to ensure he says goodbye with the strongest results possible. "That's the target and therefore nothing changes in the daily work," Vettel says.
But he also admits the reality is that whatever is 'achieved' this year, "as much as it is relevant in the moment it's irrelevant probably in the bigger picture because two, three races better or worse don't make such a difference, at least in terms of all the emotions I was able to live through with the team so far".
Essentially, there's no ending in sight for Vettel that lives up to what came before it. And that's not good enough for a man and a career that deserves better.
However you view Vettel, his four titles with Red Bull, his 53 victories or his place among F1's greats, this season would have represented a woefully unbecoming end if it was to be Vettel's last season in F1 entirely.
Vettel seriously considered retirement after being snubbed by Ferrari for 2021 then quickly made aware that none of the other big teams, or even most of the leading midfield outfits, wanted him either.
But Racing Point/Aston Martin did. They wanted him badly. And once Vettel was convinced, he just had to reconcile his decision with what he wanted – stay in F1, or go?
Fortunately for F1, Vettel's far too competitive to go out with the whimper his Ferrari decline has turned into.
There should be no pleasure in seeing Vettel struggle as he has this year, particularly given what is out of his control. And the impact that life on Ferrari seems to have had on his confidence.
Vettel is a strong speaker on important issues, a leading member of the GPDA, an excellent student of F1 history and still a classy driver when things are aligned
Yes, Vettel has demons he must conquer in the F1 midfield with Aston Martin next season, but whether it's his own flaws as a driver or the overwhelming might of Ferrari's underachievement, in the eyes of many critics the destruction of Vettel's reputation as a member of F1's absolute elite has been complete.
Moving to Aston breathes new interest into Vettel's F1 story, one that was turning into something of a tragic drama in the literary sense. Leaving F1 after this kind of season would have completed his downfall from record-smashing wonderkid to washed-up 'sometime world champion', kicked to kerb at 33 – early retirement age for any F1 driver, let alone one of Vettel's calibre.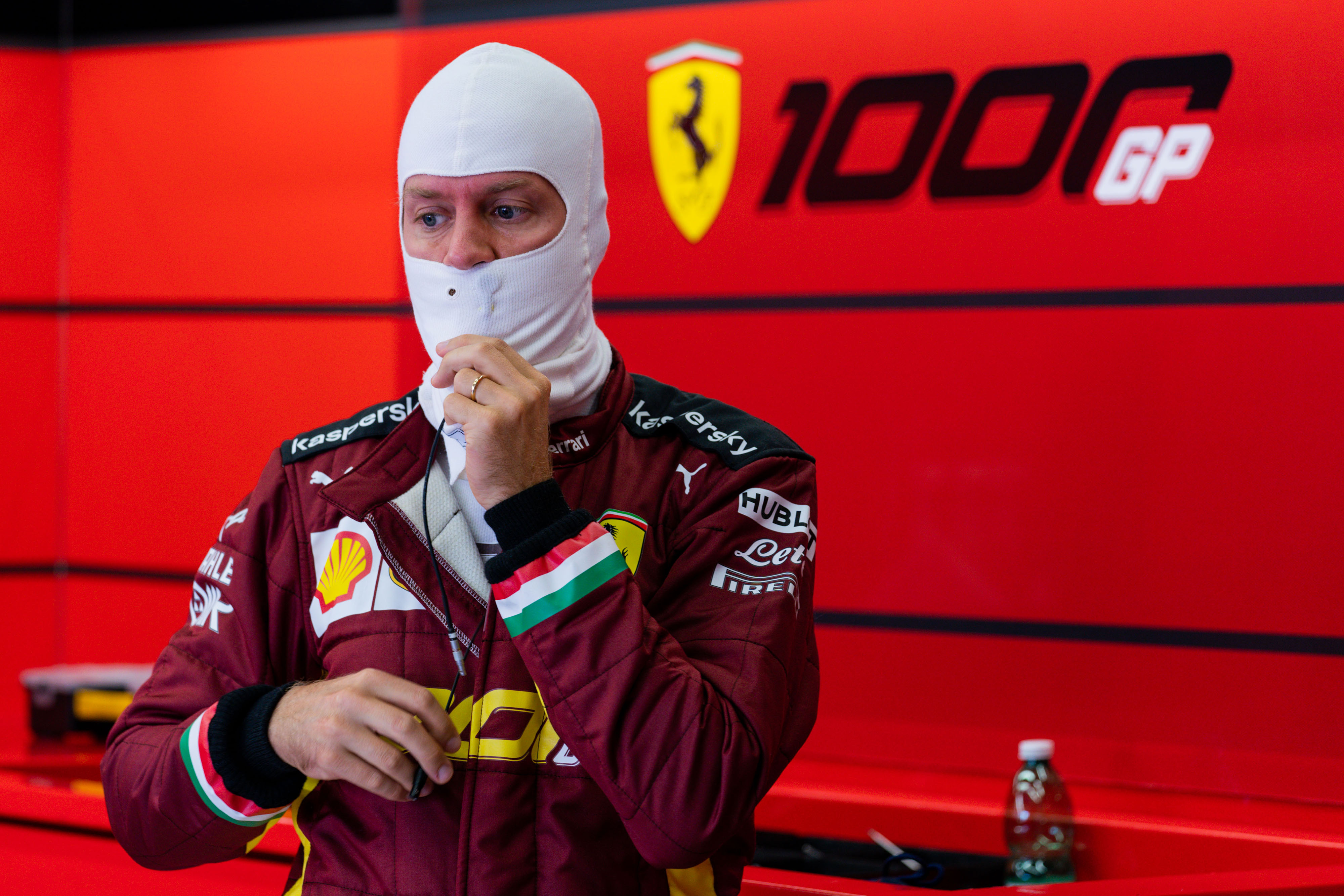 Instead, what awaits in 2021 and beyond? Further struggle, or an Indian summer? That's the beauty of Vettel's move. It looked like Ferrari had written the end of his story for him. Now he gets a blank page to keep it going. Regardless of his struggles so far, someone of Vettel's determination and skill has the potential to spin that into a good yarn.
He has a reputation for being a devoted member of the team and if Aston taps into that then it may reap a generous reward. It may well bring out the best in a driver who has slipped in Ferrari's eyes and been frozen out of longer-term car development, despite 'now' problems being very relevant for Ferrari's short-term and medium-term development.

Vettel's fellow world champion Lewis Hamilton extolled Vettel's virtues after learning of his Aston move. He said: "I was really pleased to hear, when you look at that team it has new ownership, has already taken a huge step forwards in its performance, and it can continue to grow.
"Maybe I'm biased but I believe that experience counts for a huge amount, and he's had a difficult time at Ferrari but he is a four-time world champion and can help steer that team even further in a better direction in terms of car development.
"You should never take that for granted. So I think it's a great move from the team."
It's great for F1, too. Vettel is an important part of the championship's present fabric. He is a strong speaker on important issues, a leading member of the Grand Prix Drivers' Association, an excellent student of F1 history and, most importantly, still a classy driver when things are aligned.
One day, F1 will lose all of that. That's life. Sooner or later even the greatest drivers take their crash helmet off and never put it back on again.
Every story has an ending. There's no guarantee Vettel's will end in the glory that steered it for so long. But scribbling a final instalment with Aston has to be better than the sombre alternative.