Guanyu Zhou will become China's first Formula 1 driver when he partners Valtteri Bottas at Alfa Romeo for the 2022 season.
The 22-year-old has been on F1's radar since Ferrari snapped him up to its driver academy while he was in karting in 2014. He's consistently carried more focus and expectation given F1's push to get a Chinese driver on the grid since the Chinese Grand Prix joined the calendar in 2004.
His junior career has been something of a rollercoaster in terms of his chances of reaching F1. While certain years have done his prospects the world of good, other tough moments threatened to derail his F1 dream for good.
We look back on his junior career to find the reasons for and against Zhou earning the final spot on the 2022 F1 grid.
For: A solid Formula 4 debut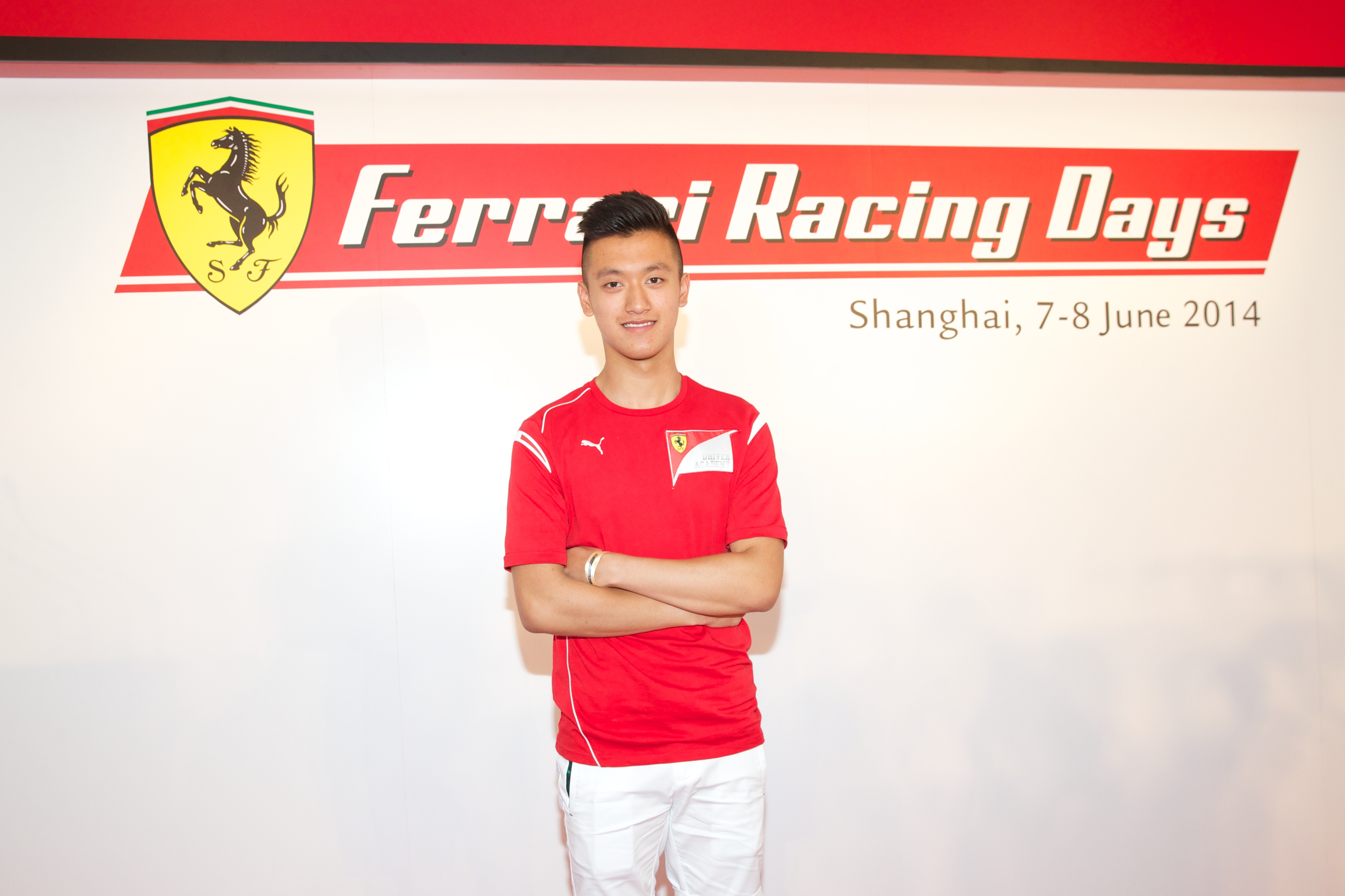 Making his debut in car racing in what was Italian F4's only second-ever season, Zhou came up short of then-fellow Ferrari junior Lance Stroll benchmark of a first-year championship win.
That aside, though, it was a sensible season. Zhou ended up championship runner-up, outscored only by Prema team-mate Ralf Aron – admittedly by quite a handsome margin, but with the caveat of Aron having already had a Formula Renault 1.6 season on his CV. And Zhou did end up ahead of future F3 championship (and F1 seat rival) Robert Shwartzman, who likewise had a bit more car racing experience.
Beyond them, it wasn't the deepest of grids, with the exception of a handful of appearances by one Lando Norris. Norris's best result was a third place, and it came on a Monza weekend in which Zhou won all three races – a rare feat given that it meant he had to scythe his way through the pack from 10th place in the reverse-grid middle race.
All in all, a reasonably promising first step.
Against: Formula 3 stagnation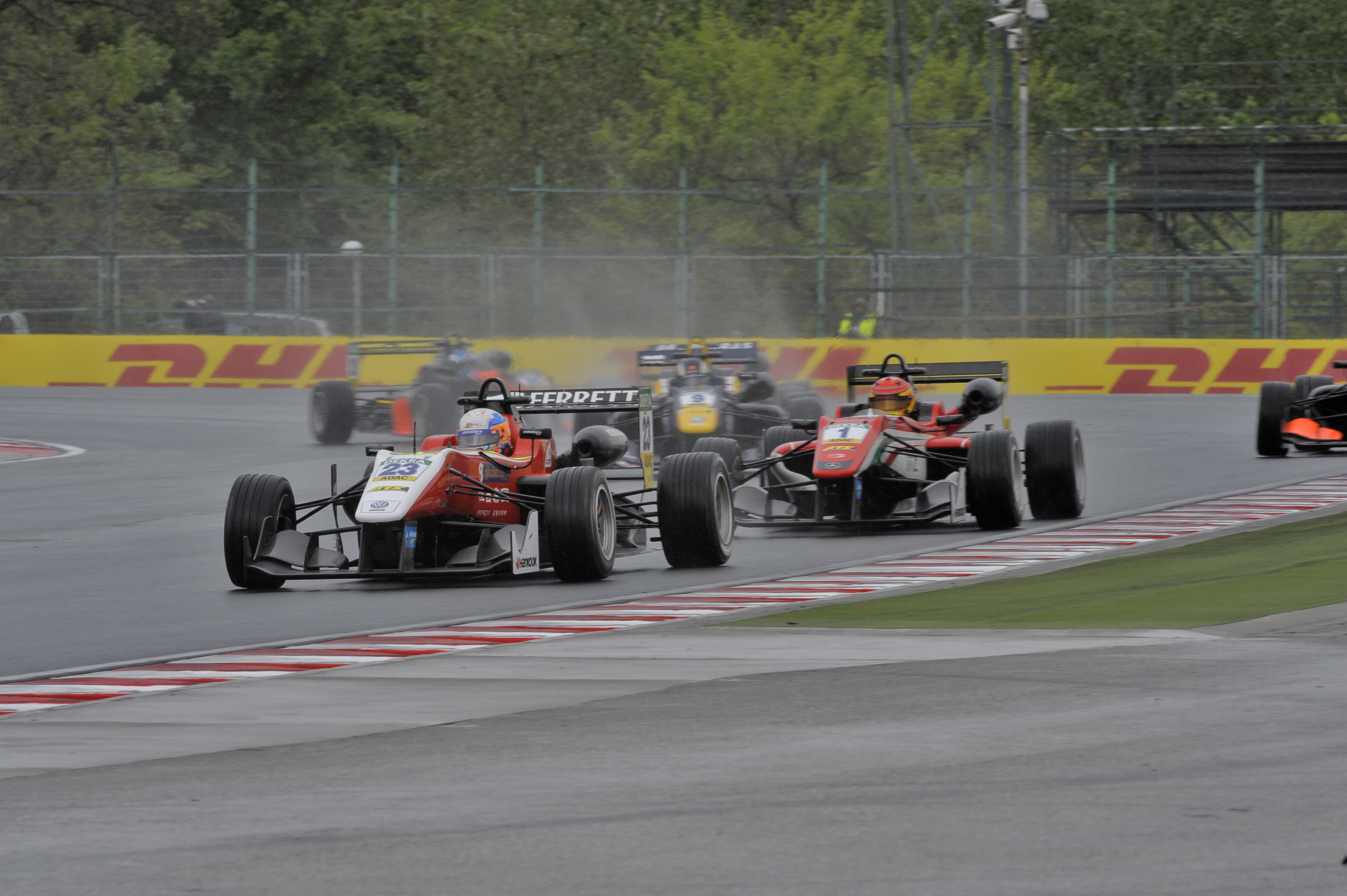 The three seasons that Zhou spent in the primarily DTM-supporting European F3 series, which has since effectively made way for the F1-supporting FIA F3, yielded the following champions: Stroll, Norris, Mick Schumacher.
It was, in other words, serious business, but a driver with F1 aspirations should've still scored more than a pair of wins in 90 starts (60 of them with the championship's benchmark team Prema).
The championship results read as follows: 13th, 8th, 8th. That final eighth-place finish, one point behind series rookie (and future IndyCar champion!) Alex Palou is probably not entirely representative given an above-average rate of misfortunes – yet the title was either way clearly out of reach.
For a lesser-funded driver, a season like that could've easily meant the end of the road in single-seaters. For Zhou, it was followed by a switch from Ferrari's junior programme to Renault's, and a move to a decent F2 seat.
For: Strong start to Formula 2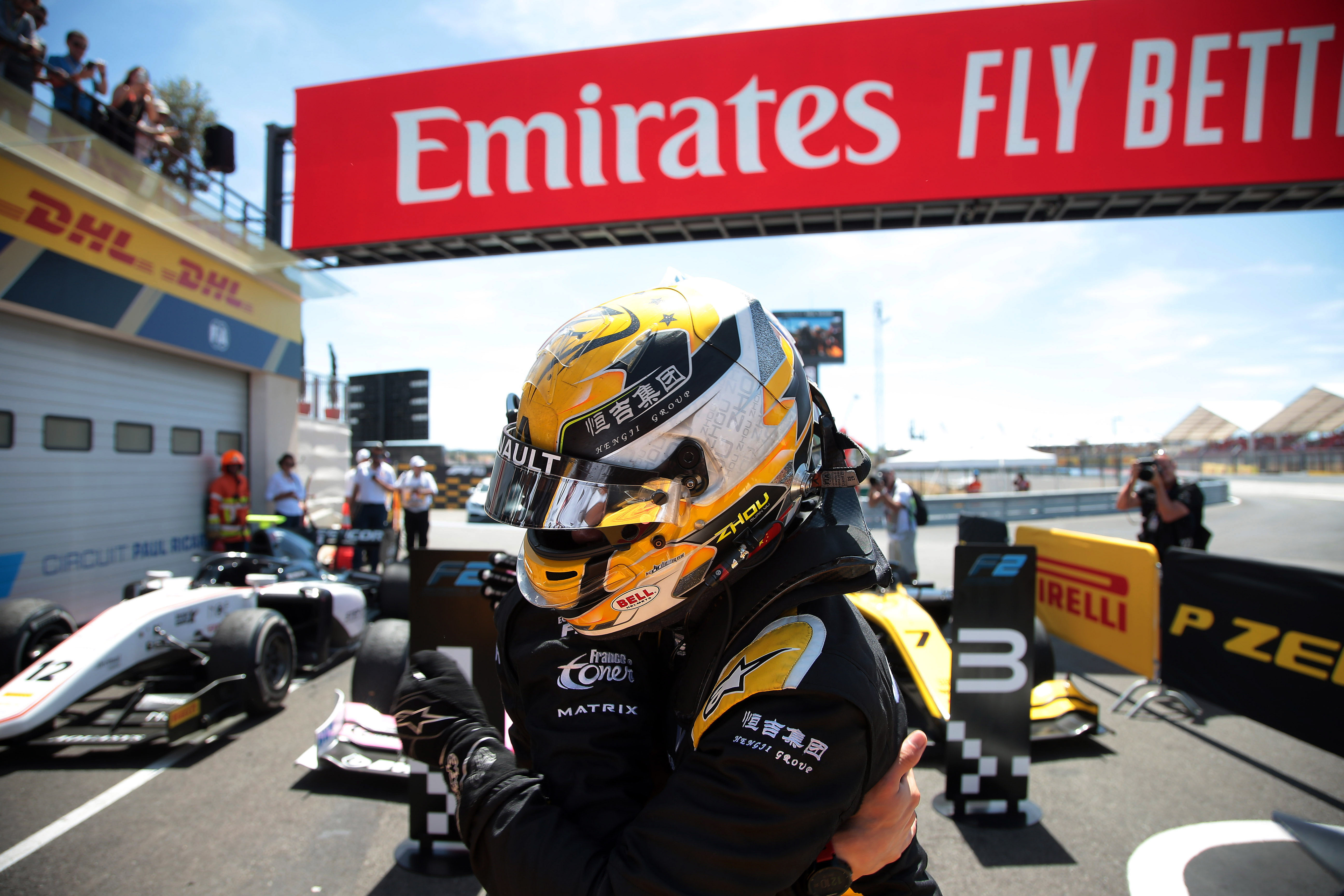 Zhou got his career firmly back on track by finishing as the top rookie in the 2019 Formula 2 field. It was far from the championship's strongest field ever, but he did still finish ahead of fellow F3 graduates and team-mates Schumacher and Callum Ilott, with five podium finishes and a pole position at Silverstone.
He was able to learn from his GP2/F2 veteran Virtuosi team-mate Luca Ghiotto and demonstrated a quick adaptation to the Pirelli rubber that was completely different to what he'd experienced in Euro F3.
The race win eluded Zhou, but a season of 18 points finishes in 22 races, set him up as one of the championship favourites for the 2020 season.
Against: Failed F2 title bid and tricky Asian F3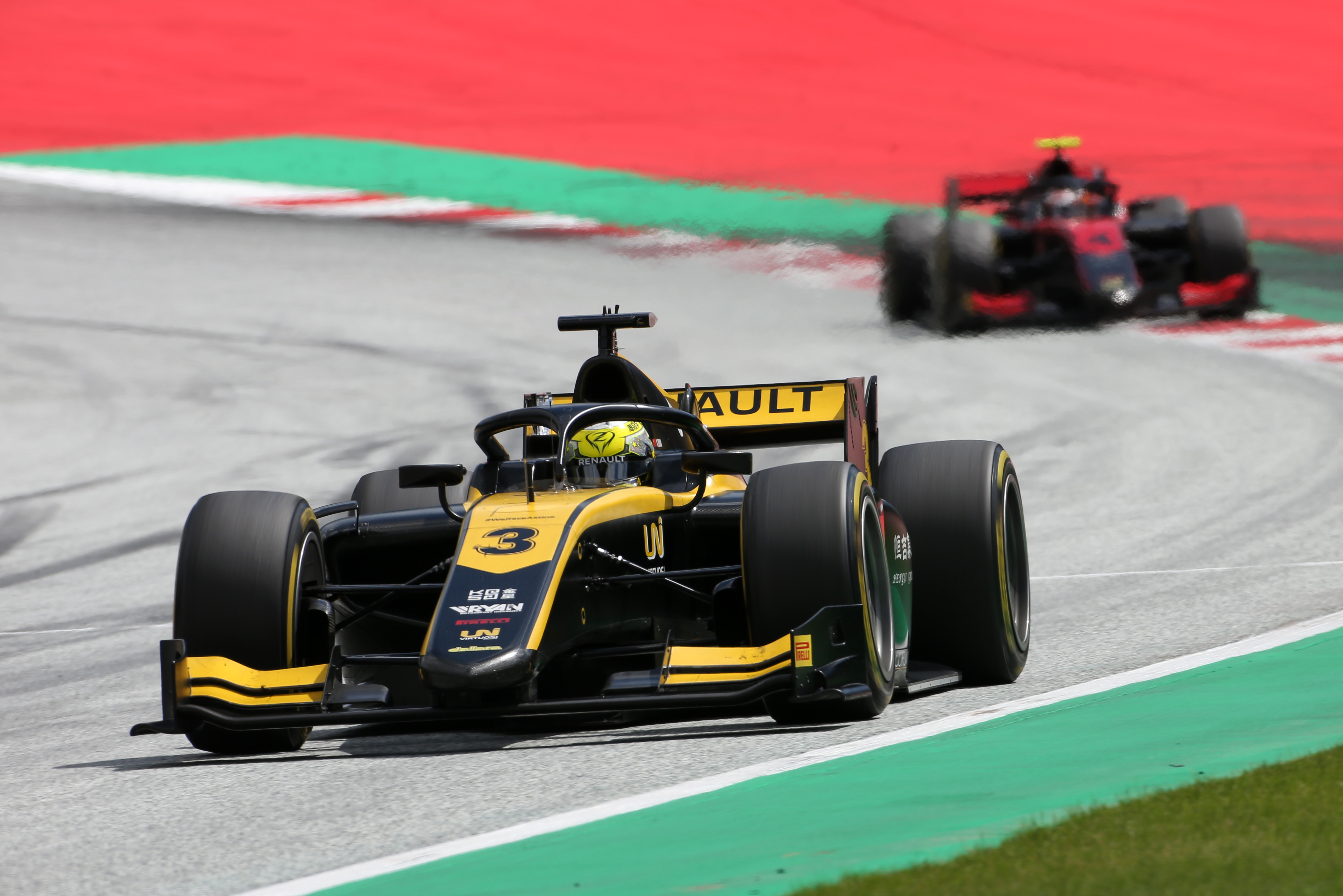 Zhou's 2020 F2 title bid couldn't have got off to a better start in the Austrian feature race.
He'd taken pole position by four tenths, lost the lead at the start to his new team-mate Ilott, retaken said lead with a bold move later in the opening lap, dropped to third after the pitstops, then passed both Ilott and current Haas F1 driver Schumacher to vault back into the race lead.
But then his car trundled to a halt and he lost a maiden F2 win and lost a title momentum that he'd never recover, as Ilott and Schumacher battled for the title.
Zhou instead could only manage an improvement of one place in the drivers' championship, finishing sixth with just one victory – coming in the Sochi sprint race that only featured a handful of green flag racing laps.
Zhou struggled for consistency throughout the season and watched three drivers ahead of him in the standings (Nikita Mazepin, Yuki Tsunoda and Schumacher) make it to F1 while his name was barely mentioned in the 2021 silly season.
Zhou set about conquering the Asian F3 series in the winter before a third F2 campaign, seeking a comfortable 18 superlicence points against a field that was mainly comprised of F4 or F3 level drivers – as well as two fellow F2 drivers in Jehan Daruvala and Roy Nissany.
But things were nowhere near as easy as Zhou expected. He won the first two races of the 15-race season but he wouldn't win again until the final round of the season.
Fortunately, that was enough for Zhou to scoop the title and narrowly avoid an embarrassing defeat to the far less experienced Pierre-Louis Chovet.
For: Best Formula 2 season yet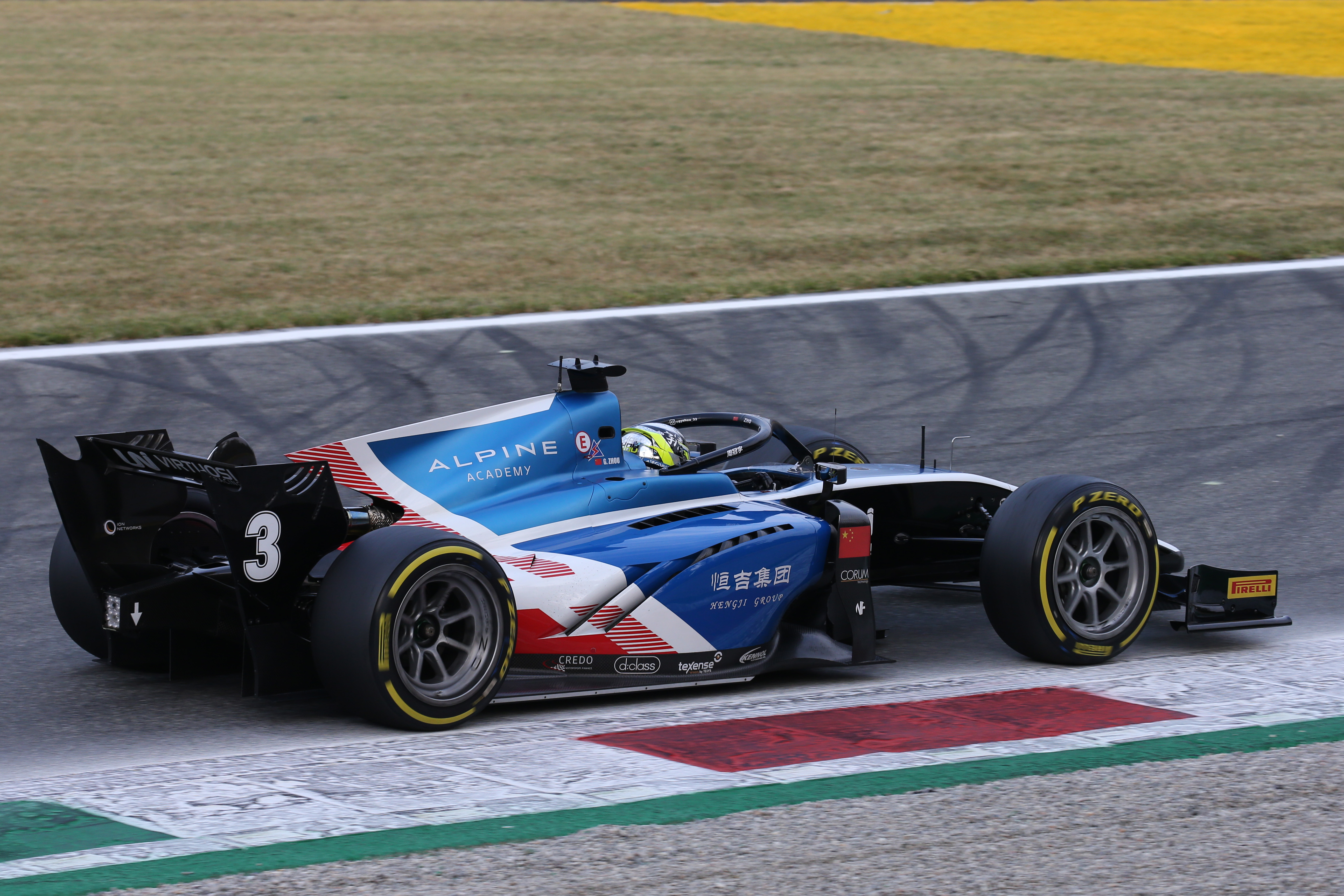 Zhou's qualifying average position of 4.7 this season is not only credible in what is a clearly competitive field but also higher than what Schumacher had en route to the title the previous season.
And while he was beaten by his first two F2 team-mates, this year Zhou more than has the measure of Felipe Drugovich – a clearly very capable driver – on the other side of the Virtuosi garage.
A stuck throttle at Baku and a pair of costly spins – an opening-lap one at Silverstone and a pre-race one at Sochi – are probably the difference between Zhou and the points lead right now, not that his main rival Oscar Piastri hasn't dropped points.
And all in all, aside from the Asian F3 triumph, this really has been the most convincing and close title challenge of Zhou's open-wheel career – and it's fitting that it has come in his graduation season.
Against: Outshone by his rivals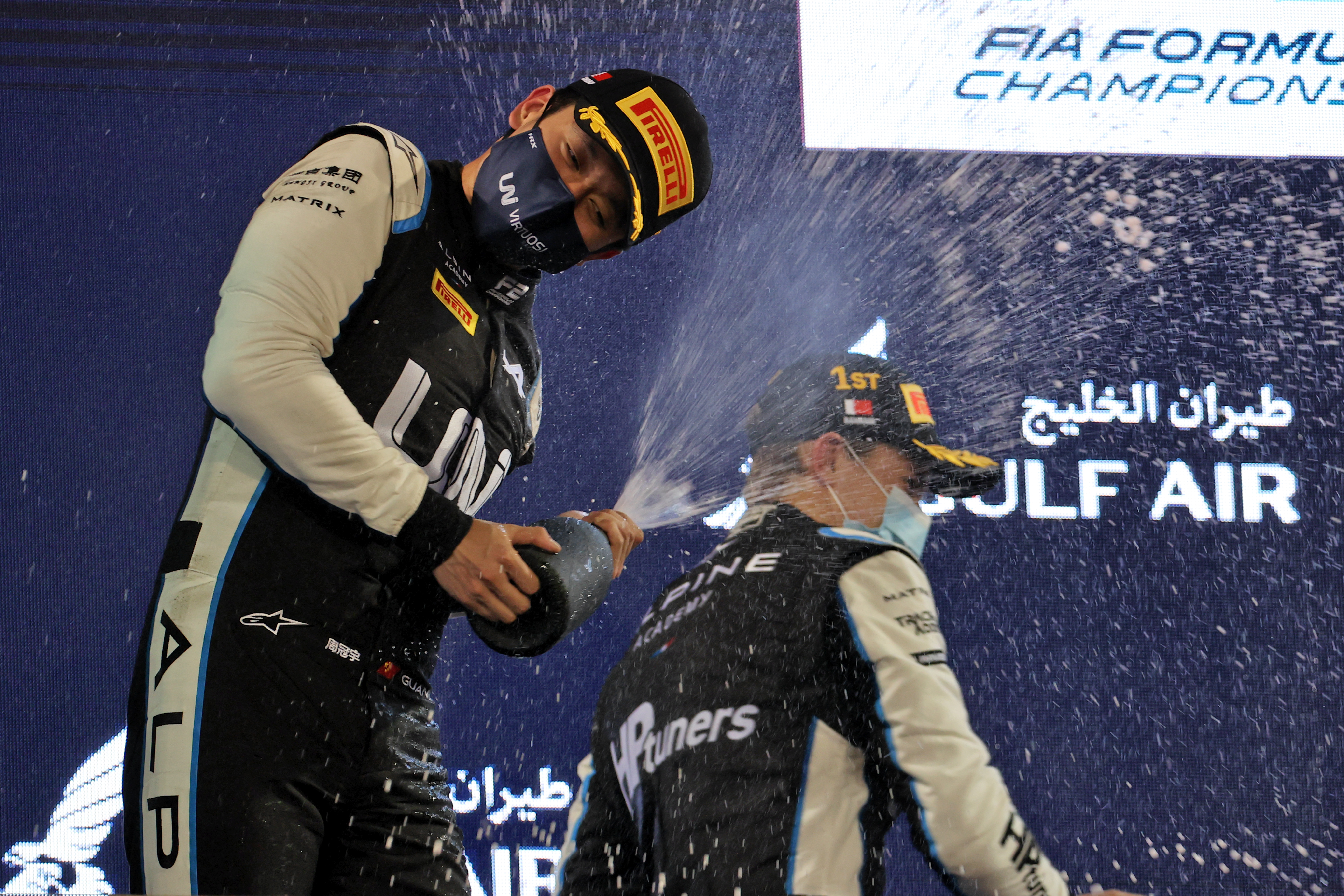 One of the biggest negatives of Zhou's 2021 season – and indeed years prior – is that he's never been the standout driver in a field. In F2 this year, he's been outshone by fellow Alpine junior Piastri, who is currently leading Zhou in the title race as a rookie.
Piastri is on course to win Formula Renault Eurocup, FIA F3 and F2 in successive years, a remarkable and unmatched achievement that produces a far more emphatic CV than Zhou's. Yet it will be Zhou, not Piastri who steps up to F1 next year.
Looking further back to Euro F3, Zhou was the lowest of the (four, then five) Prema drivers in the 2017 and 2018 campaigns and was rapidly overtaken by the likes of Tsunoda and Norris on the ladder to F1.
While Zhou's own record speaks for someone who isn't out of place nor unqualified for F1, it's hard to argue that there weren't more deserving talents of the final place on the 2022 F1 grid. But regardless of that, Zhou has a good opportunity to shine and repeat the best of his solid junior career, hopefully leaving the worst bits behind.