Alpine CEO Laurent Rossi believes Oscar Piastri did not follow Formula 1 "tradition" when he chose  moving to McLaren over a two-year Williams loan deal and a future at the Renault works team.
Piastri, currently Alpine's test and reserve driver, has signed a contract to race for McLaren in 2023 and rejected a multi-year Alpine offer that included a loan spell at Williams and a possible Alpine drive from 2025.
Alpine initially claimed it had a binding contract with Piastri but that has been proven not to be the case as it emerged there was never even a reserve driver contract for Piastri to sign for 2022, let alone the years beyond until it was too late.
In addition to the failed legal claim, Alpine's argument has mainly focused on the 21-year-old Australian not showing enough loyalty to the organisation that made him an F1 junior in 2020.
Speaking publicly for the first time on the matter, Rossi has now questioned Piastri's conduct in the context of how other young drivers have started their F1 careers.
He claims Piastri has "differentiated himself" from the likes of Max Verstappen and George Russell and that it was not "good form" to decide Williams was not worth driving for.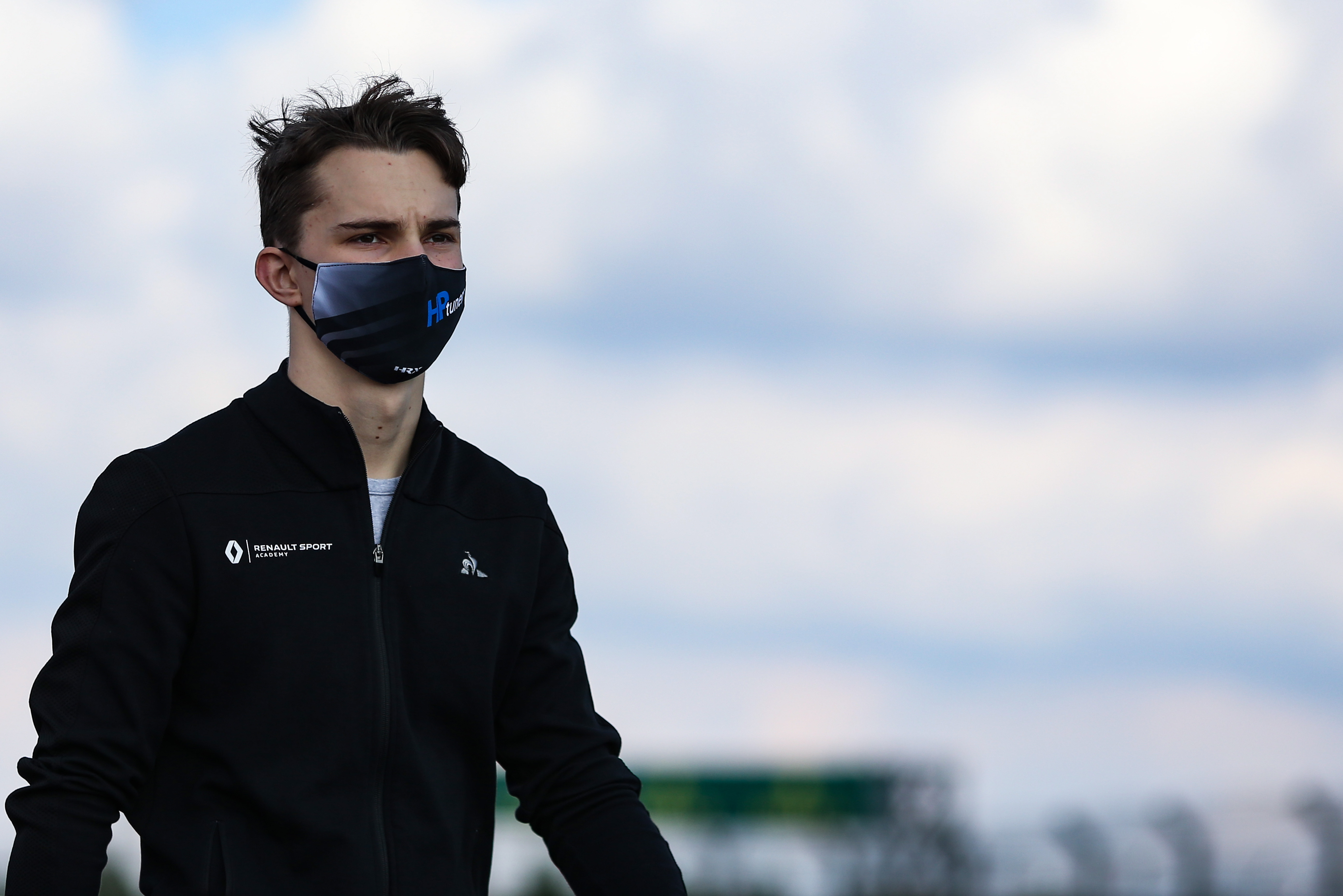 "It's very disappointing," said Rossi. "We've been extremely committed. We've been extremely loyal. We've been investing a lot.
"We made technical mistakes, legal technical mistakes, which basically left the door ajar. We never thought – it was a bit of oversight for sure – we never thought we had to worry about us.
"Because when you provide so much to a driver, it's almost tradition that you get back in return the driving of that driver for you.
"George Russell spent three years at Williams, a good school if any, to learn the ropes and then go back to the mothership.
"Charles Leclerc did the same a year before going back to Ferrari, Max Verstappen did the same, Sebastian Vettel did the same.
"The list is long. It's normal to go back to the team that invested so much in you."
Rossi added: "He himself acknowledges that he didn't want the seat at Williams, that's as simple as that.
"First and foremost, we disagree with this attitude because this is not what you do, it's not good form.
"But good form doesn't seem to be prevalent."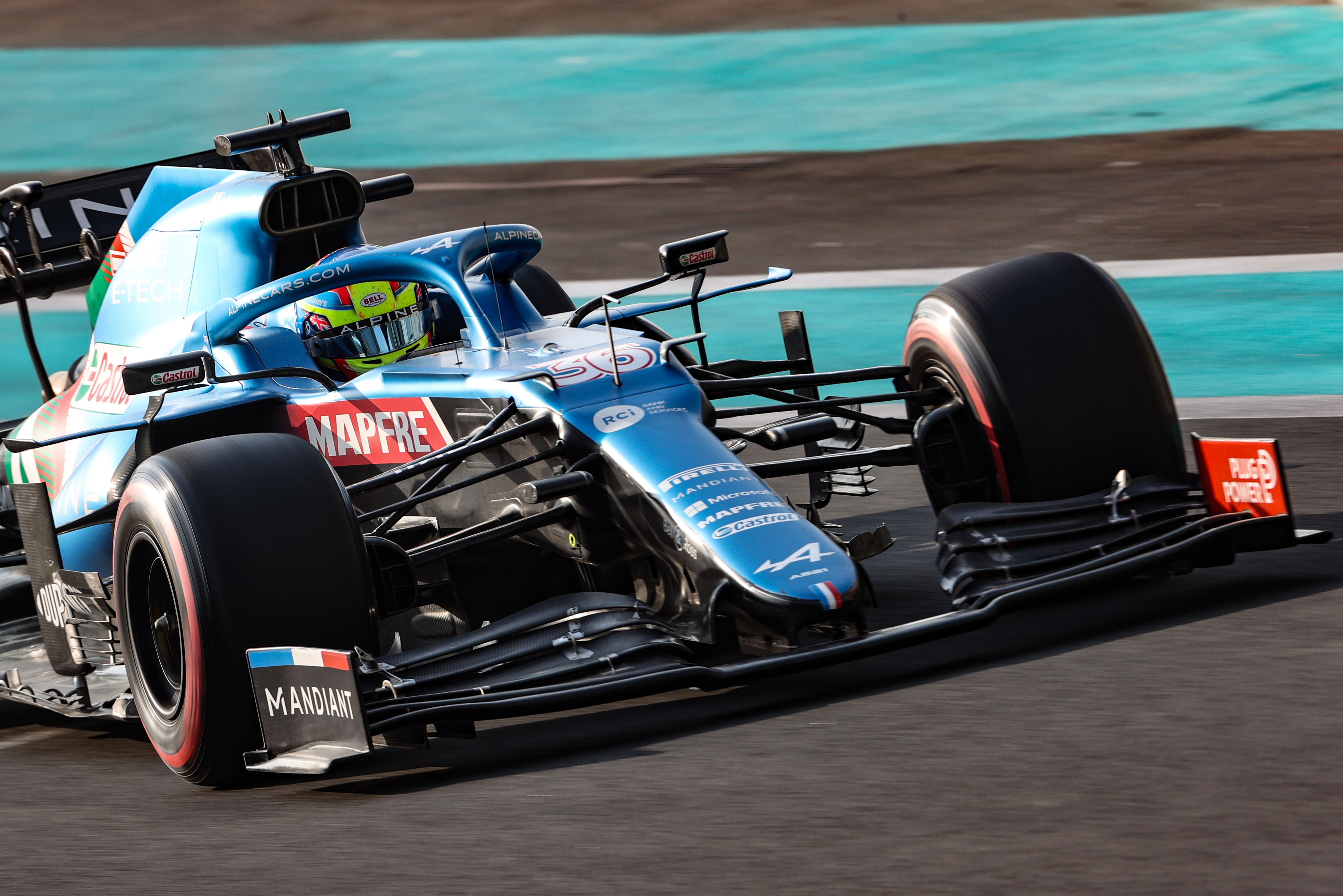 While Piastri and his management team are understood to have not looked favourably on being placed at Williams, currently last in the championship, for two seasons without even a guarantee of a 2025 drive, this is not the only reason he looked to move to McLaren.
But Alpine has repeatedly insisted it does not understand why Piastri would want to go elsewhere and for deciding to leave after three seasons as part of its Academy, Piastri's "integrity" has been publicly questioned.
Rossi has insisted that the absence of a binding contract was not as important as Alpine's actions in terms of expressing its commitment to Piastri, specifically making him the reserve driver, paying him a salary, and organising him a 5000km testing schedule.
"It's not pushing too far to say that we've been extremely disappointed because we were expecting him to stay true to our investment and our work," said Rossi.
"So, while we made mistakes, we feel like we stand for values.
"That didn't happen for him, obviously he leveraged the opportunity to shop around and very likely get a better deal.
"I guess things happen for a reason. We don't necessarily share the same values. So perhaps it's better to part ways now."
Piastri felt alienated by Alpine because of protracted negotiations over a deal he was initially keen to agree.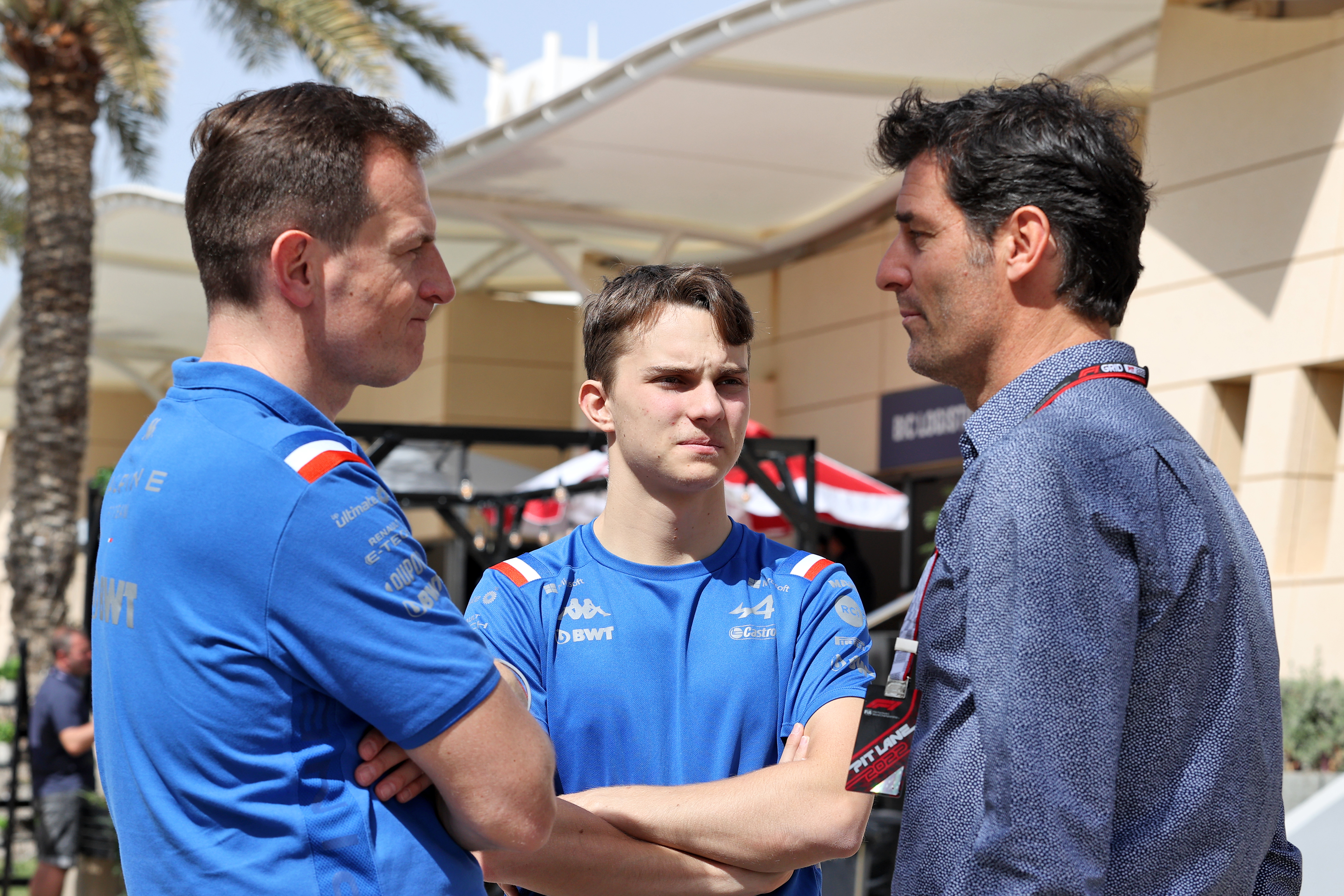 A November terms sheet outlining a reserve driver agreement never materialised into a formal contract – and had to be used for a makeshift solution on the eve of the season to secure him a superlicence.
It took months for a longer-term contract proposal to be sent to Piastri's manager Mark Webber, by which time Piastri is understood to have felt uncomfortable with Alpine's approach and questioned whether he had a definite long-term future with the organisation.
Rossi claims this argument is just an attempt to "find convenient excuses" when he believes all that happened is Piastri was offered a more lucrative deal from McLaren and had his head turned.
"When you start pointing at other things to distract people and use the 'I didn't feel the love', sorry, but I give you way more love than any other team give to their proteges," Rossi claimed.
"And I'm talking about visible love, not patting the back. It's the kind of love that every driver would love to receive.
"When you do all of that [what Alpine has done] you cannot talk about no love. And then when you start saying 'oh, form whatever was not sent at the right moment' – I'm sorry, that's an excuse.
"Let's assume for a second, we will have put our contract and the McLaren one in front of him. Which one do you think he would have taken?
"There's no question of milestones, deadlines. It's a question of: he obviously wanted to go to McLaren.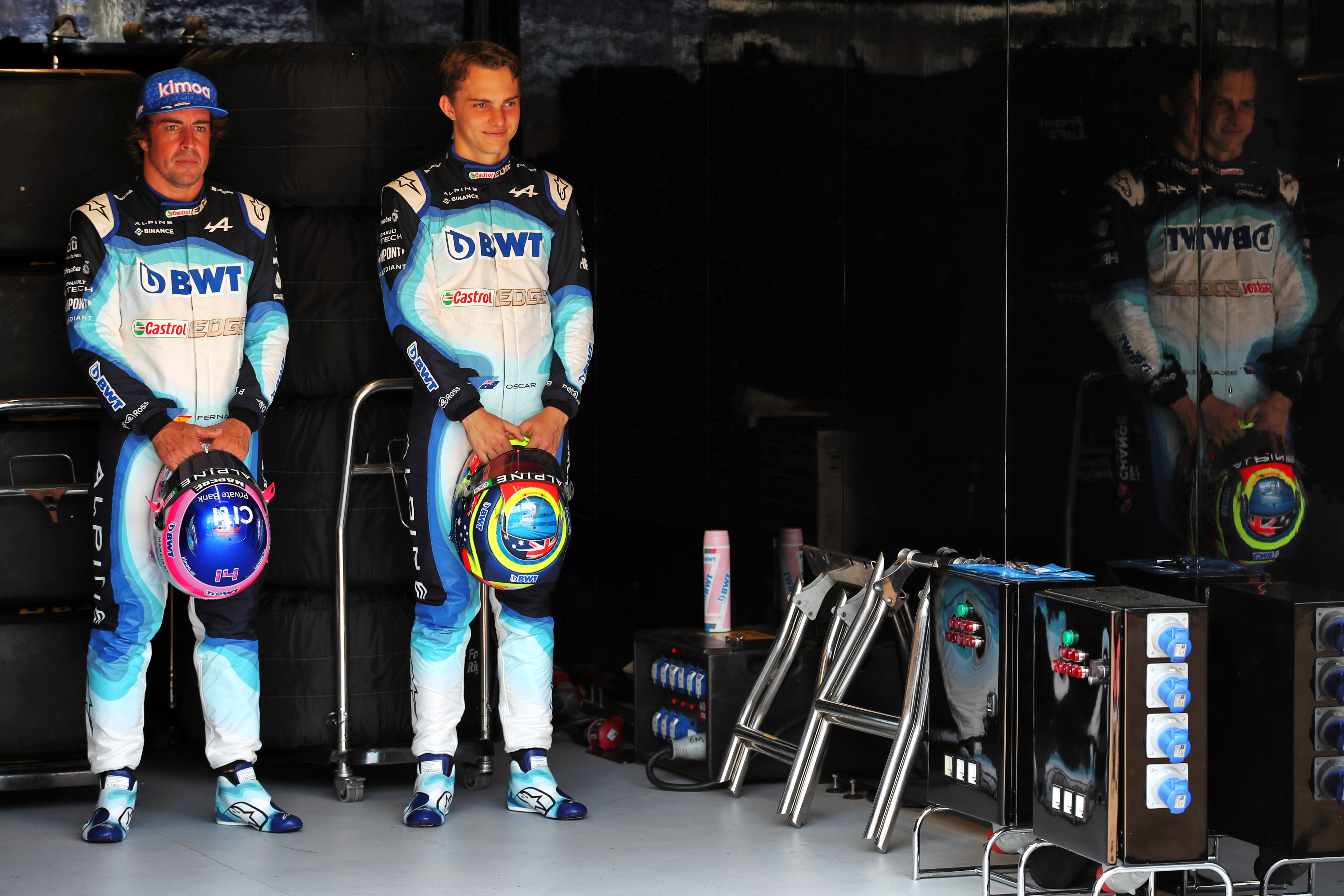 "And so I surmise that's because he got a better offer, and I don't think it's a sporting one. Because it's a very similar proposition. And I would even contend ours is better because we are a works team and he's been trained, he knows everyone in the team, so it's probably a better environment.
"I can only assume it's another criteria, love that's measured in perhaps different units.
"That's life. But I don't think it sets a good precedent. I mean, clearly, he differentiates himself from all of the very good drivers, excellent drivers before him that all went through that kind of process.
"Perhaps he's better than all of them. It's a long list of very impressive champions, perhaps he's the greatest of all.
"But even if he is, we don't share the same values. That's the idea. We don't share the same values."
The Race Says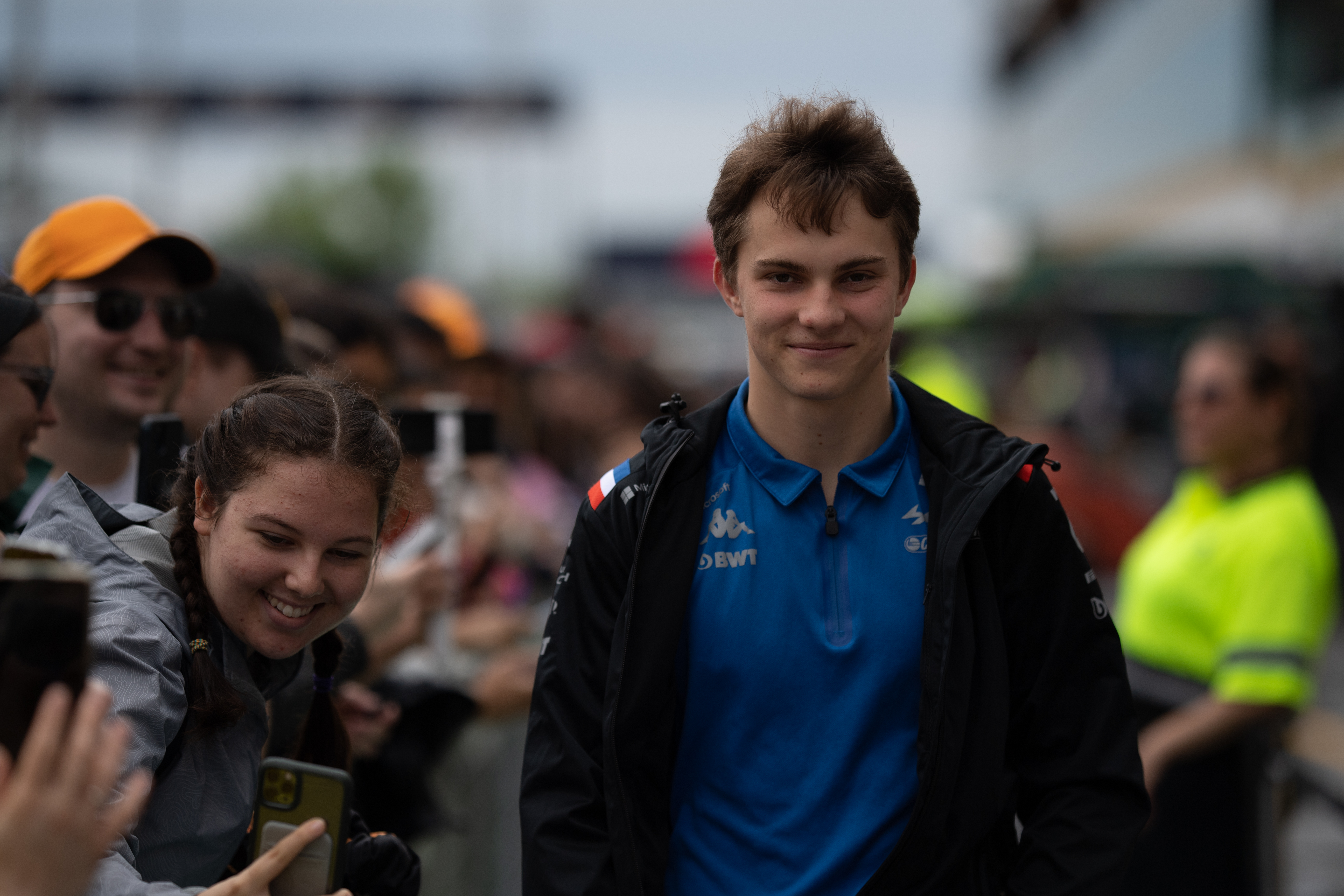 Alpine is still reacting emotionally to the events of the last few weeks and Rossi's comments indicate he has taken this very personally.
Mercedes, Red Bull, Ferrari – they've all supported junior drivers, brought them into F1 by placing them on loan somewhere, then taken them into the senior team when the time is right.
The implied question is: 'Why should Piastri think he's above that?'. Alpine's sense of betrayal is rife.
But the fact remains that Alpine did not handle Piastri's situation well enough to ensure his services.
As for the ethical argument, it is maintained by the Piastri camp that Alpine's actions sowed doubt in Piastri's mind about his future.
Alpine rejects this view. Rossi's position is that Alpine gave Piastri every reason to feel loved, and made every possible commitment (short of a contract).
But Alpine has now lost two drivers – Piastri and Fernando Alonso – in quick succession. Both those drivers cited Alpine's handling of negotiations as a key factor in driving them away. Whereas Alpine has implied both left because they accepted more lucrative offers.
While Alpine has publicly accepted Alonso was free to leave, and holds no grudge, Piastri has not been afforded the same leniency.
Rossi does admit to legal mistakes being made by Alpine but he does so with a caveat: Piastri should never have tried to leave.
It suggests Alpine believes past commitments meant it was simply entitled to Piastri's services – a misjudgement responsible for how it handled the entire situation.