Fernando Alonso has accused Formula 1 of having "different rules for different people" and says his Turn 2 run-off trick at the Russian Grand Prix was to get "confirmation" of that.
The two-time F1 world champion made no attempt to make Turn 2 on the opening lap of the Russian GP and took to the run-off instead, negotiating the bollards before rejoining the track and slotting in behind George Russell, who Alonso was behind when he left the track.
That meant Alonso satisfied the FIA's official and unofficial requirements but his tactics cleverly exposed the run-off rule as it is, because he was able to commit to the outside under braking for Turn 2 and get up to fourth behind Russell without the risk of having contact or being forced wide because he was always positioning himself to dive into the run-off area.
Alonso has previously complained about the advantage he felt rivals had gained earlier in the season by abusing track limits but said his objections had been ignored.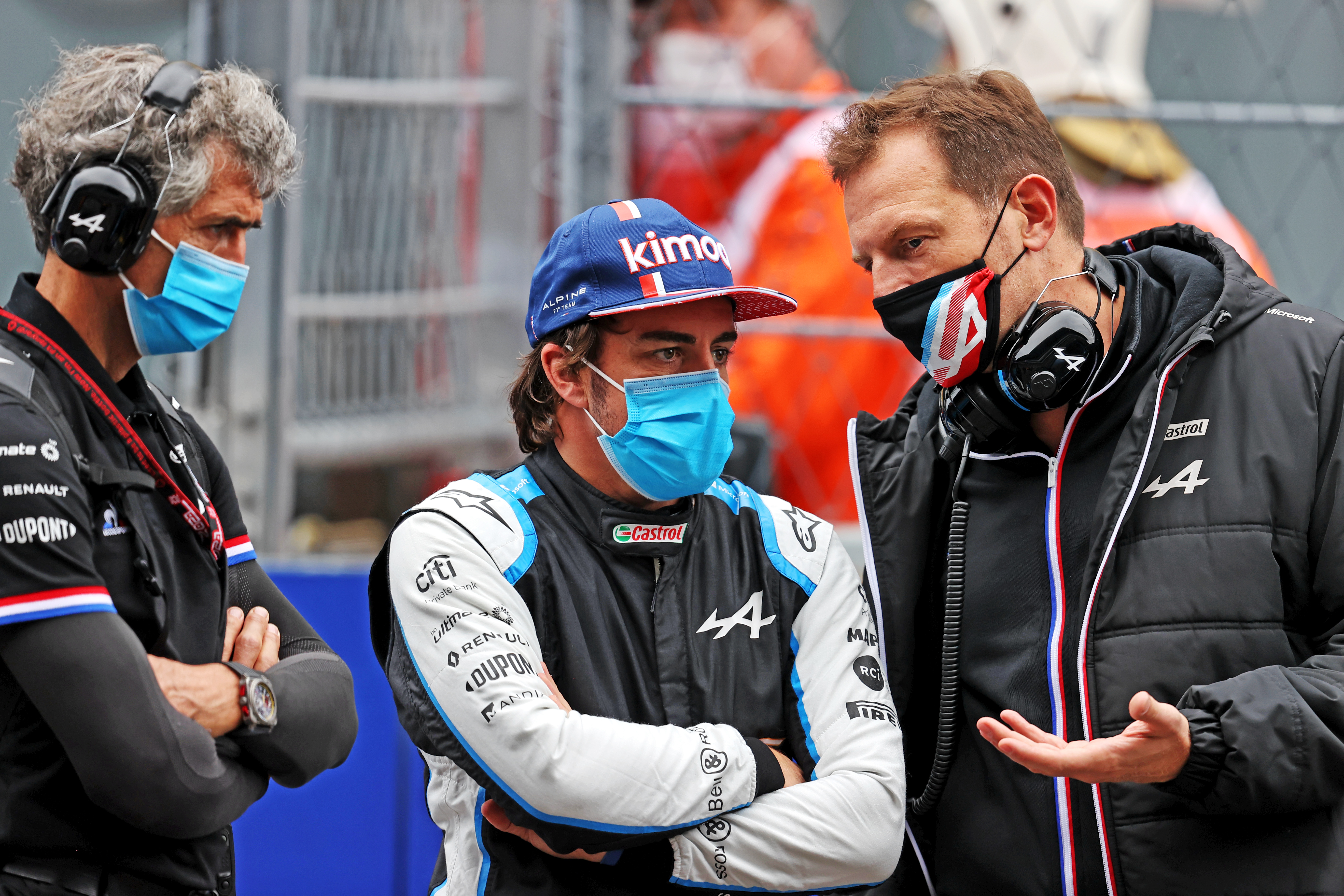 He claimed at Istanbul on Thursday ahead of the Turkish Grand Prix that what he did at Sochi was "just to see the questions here".
Elaborating, the Alpine driver said it was "to confirm when I do things they have a different behaviour and a different repercussion on the following event".
"Now maybe they change the run-off area in lap one in the first couple of corners," he said.
"I've been the idiot on track for most of the championship while I've been overtaken from outside of the asphalt by many people in the first couple of races and even in Austria.
"And nothing happened. And there were not questions at the following race.
"Now after Sochi there is a question, so it's a confirmation."
Alonso was not investigated, let alone punished, for his lap-one tactics in Russia.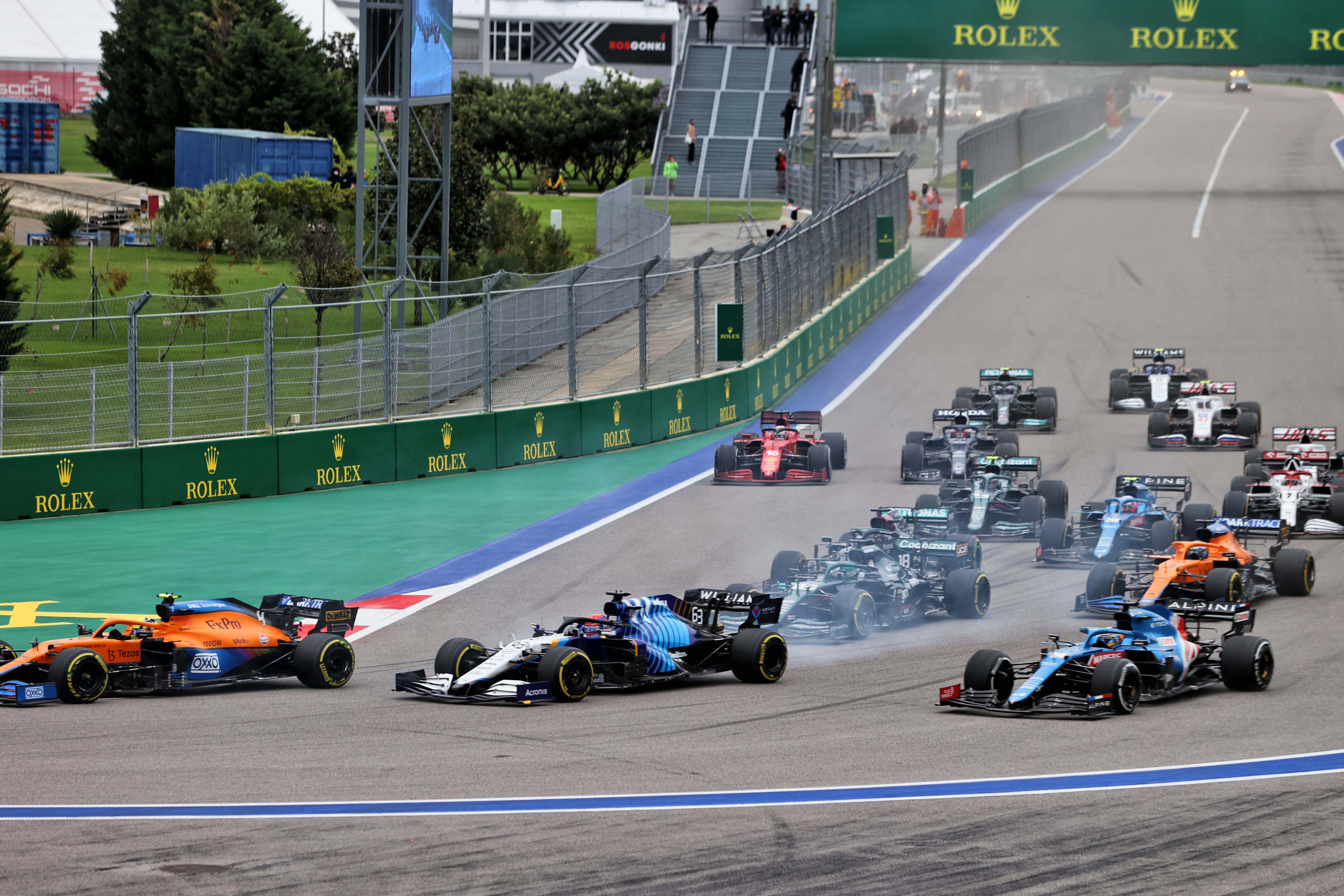 He, Pierre Gasly, Antonio Giovinazzi and Max Verstappen, all used the run-off area on the first lap but the stewards quickly deemed it was unnecessary to investigate the incidents.
When asked by The Race what he felt he had confirmation of, Alonso replied: "Many things."
He also appeared to highlight the lack of a penalty for McLaren's Lando Norris for crossing the white line on pit entry while on slicks during the late downpour in the grand prix – which was explained by the stewards at the time as because Norris was attempting to get into the pits slowly and slid wide because of the conditions, rather than because he cut into the pitlane late or aborted a stop.
"It's a confirmation of many things," Alonso said in response to The Race's question.
"One that there are different rules for different people – or different talks the week after for different people.
"Let's see the next one that crosses the white line on the pit entry, let's see which nationality he is, and which penalty he will get."