Alfa Romeo's Formula 1 team will run "at the cost cap" for Valtteri Bottas's arrival in 2022, a major step up from the budget it currently operates on.
F1's budget cap will be set at $140million in 2022, although that stands to rise or fall slightly depending on the exact number of races that are held.
The Sauber-run Alfa Romeo organisation has expanded considerably in recent seasons since its financial nadir in 2016 that led to the team being sold.
However, it has still been operating on a smaller budget than most of its opposition, often speculated to be around $30-40m lower than the current cost cap.
With renewed backing from Alfa Romeo though, revised commercial agreements with F1 and a major push to make the most of F1's new technical regulations in 2022, Alfa Romeo boss Frederic Vasseur says the team has made "good steps on the budget".
"We were far below the cost cap and we will be at the cost cap next year," Vasseur said.
Alfa Romeo has yet to decide who will partner Bottas when the current Mercedes driver joins next season.
However, Formula 2 frontrunner Guanyu Zhou has emerged as the favourite. If so, the considerable backing Zhou is often said to bring from China would likely go a long way to increasing Alfa Romeo's budget by its stated amount.
Vasseur believes the financial growth of the team is an important part of selling the team as a "two or three year" project to Bottas, and says he has Bottas's trust that he "won't bullshit him at all" on the team's budget.
"We did a mega huge step forward when I joined the company, we were something like 260 people – we are 520 or 530 now," said Vasseur.
"Over the last three or four years we had to work with something like 300, including the turnover [of staff leaving].
"Now we have to do some fine tuning in the organisation because I want to stay roughly at this level.
"We had to completely refresh the factory. The investment from my shareholders was very important because the base was good at least on the facility, but we had to do a mega step forward and we did it and now we are more into the fine tuning.
"You also have to consider that nobody can say 'OK my organisation is a good one'. Because we are in competition mode. And if you stop to try to improve you are dead.
"Even when you are Mercedes or Red Bull and you are winning every single weekend, you need to find the next step – 'OK, I can improve in this area and area'.
"It's probably a bit easier for us to find areas to improve! But we need to have exactly the same mentality."
Alfa Romeo should now have a period of stability after some uncertainty over whether its title partnership deal would continue and what it would mean for its future if it did not.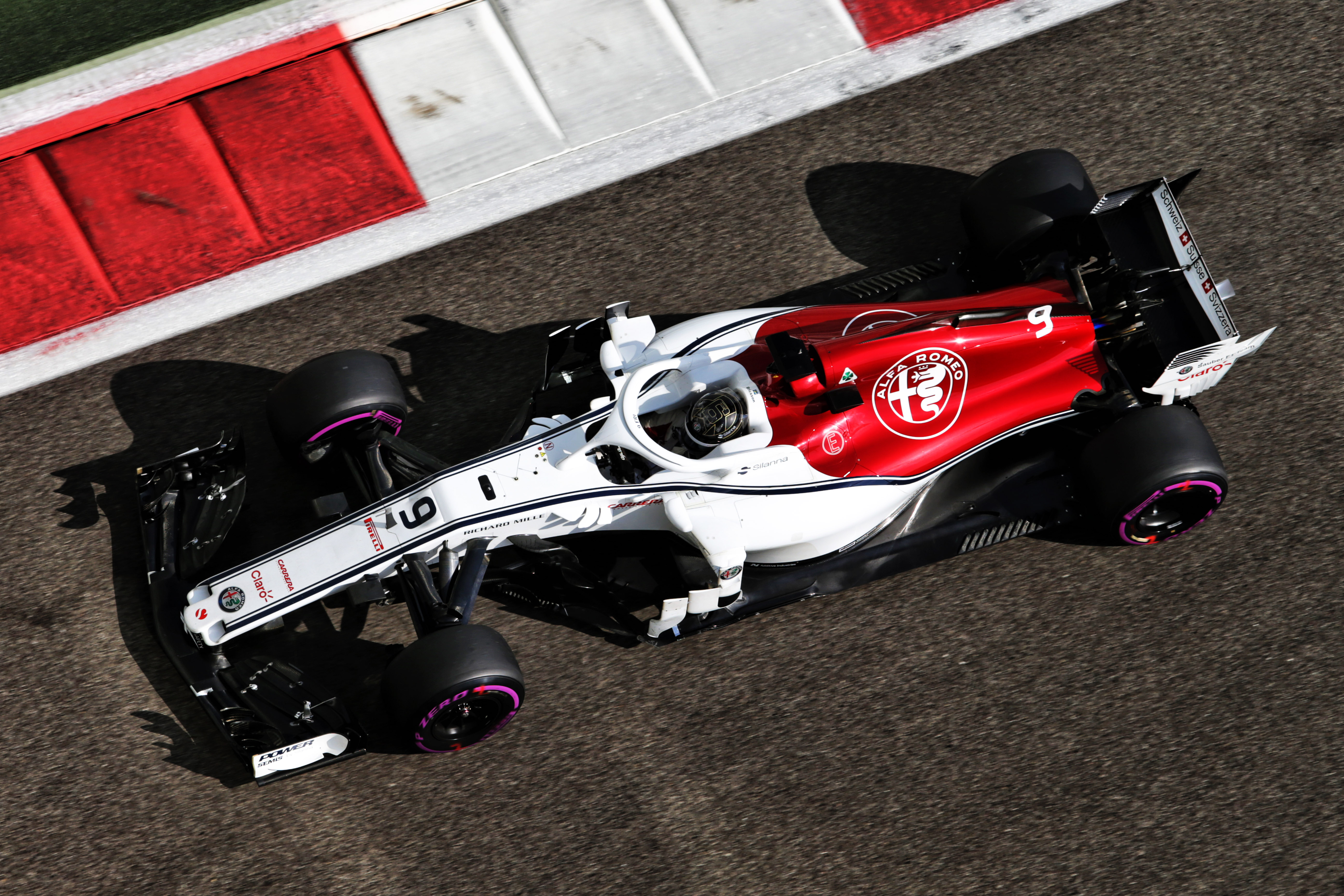 The Sauber-Alfa Romeo tie-up began in 2018 (above) as a sponsorship exercise and expanded into a full naming rights deal in 2019.
At the time it was lauded as a major boost for the team which coincided with the signing of 2007 world champion Kimi Raikkonen from Ferrari, and resulted in a huge swell of job applications.
Vasseur believes it would have been "very difficult to attract Valtteri" without the Alfa Romeo deal but he also thinks it has sent a "very positive message" to the rest of the F1 paddock.
"It's a huge push in terms of the motivation, in terms of the attractiveness for the other sponsors and attractiveness for the drivers," said Vasseur.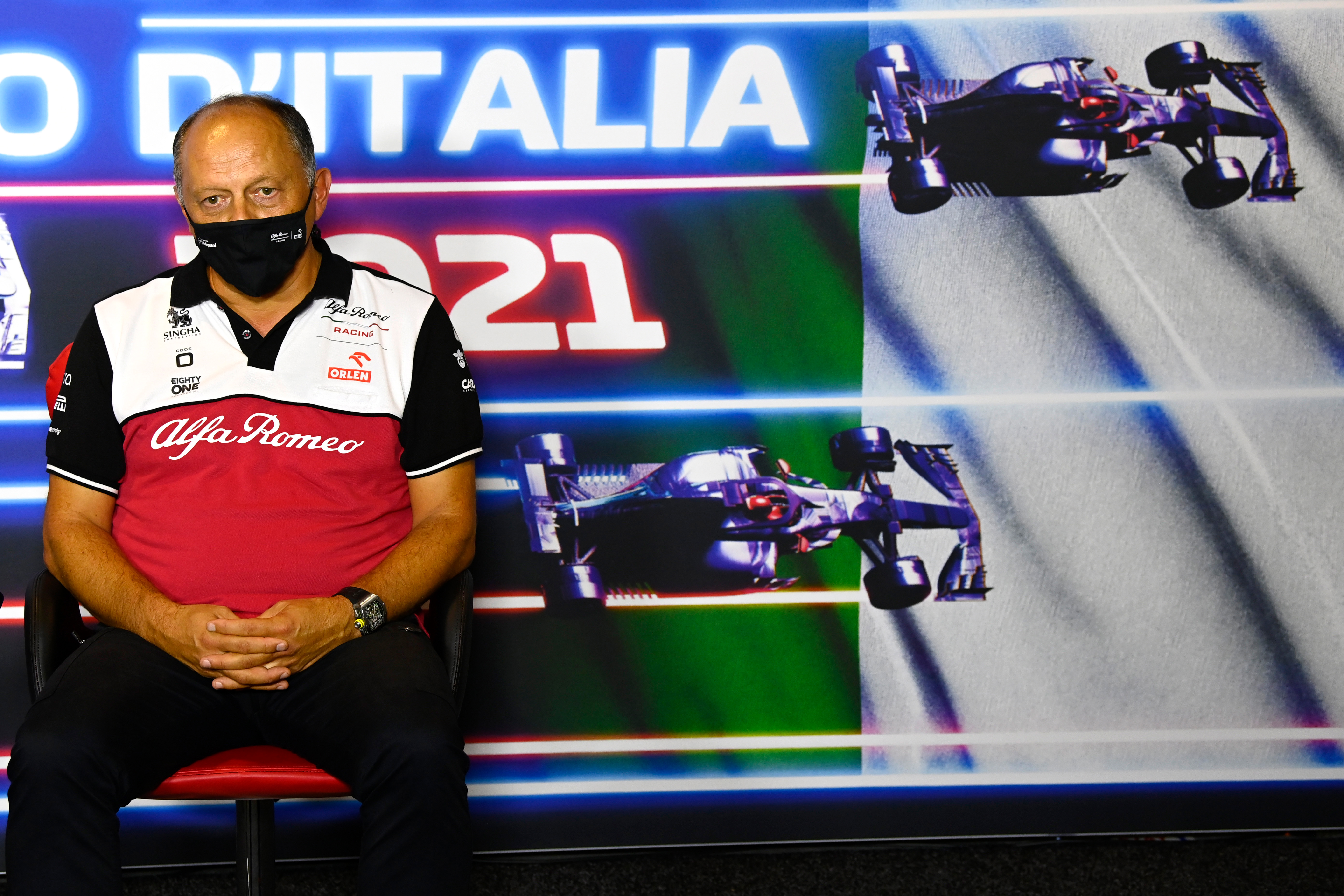 "It's a combination that if something is missing, it's difficult to put everything together."
Sauber and Alfa Romeo renewed their F1 partnership earlier in the summer, after negotiations were delayed when Alfa's parent company Fiat Chrysler Automobile merged with the French PSA Group.
"With Alfa Romeo it was a little bit in their hands because they had the merger between PSA and FCA," said Vasseur.
"We had like six months a bit unclear. But the new management at Alfa Romeo put a new dynamic into the company because they are convinced that they have to invest on the iconic side of the brand Alfa Romeo and it's important for the future Alfa Romeo is linked to motorsport and to F1.
"They want to do the move in this direction and to kind of rebuild something.
"They were in place for the beginning of the year and we signed the deal in June. But it was not a very long negotiation, they were convinced that they had to do something.
"We had to convince them that we will do a better job in the future. Because for sure Alfa Romeo also they don't want to struggle.
"It means that it was important to explain exactly where we are, the choice that we made, the options we have."
The choice Vasseur refers to is the decision to abandon the 2021 car development as early as possible so that all of this year's aerodynamic testing time could be spent on next year's overhaul.
"What is a bit strange is that each week, I have a meeting with the guys from aero and we are doing a good step forward each week – but then we are still very blind on this," Vasseur said.
"We are 'there' but we don't know if the others are 'there' or 'there'! Somehow it's exciting, because we have to first have a huge self confidence to work on your project.
"It's a nice challenge, I would say that it's even better than when you have the evolution of the car the year before, you know that you were 20 points behind the others and you have to try to catch up.
"It's clear that everybody is saying his own project is a good one. Because if it's not the case, if you started one year before and you know that it won't work, it's a disaster.
"But it's the good side of the competition, to build up something very early, to try to put everything together.
"We made some good recruitment into the company. You don't know if the step forward that we are doing will be enough but I'm convinced that it could be."