The final car Sauber has built for its Alfa Romeo era in Formula 1 features "brave" development work at the rear, according to its technical director.
Sauber unveiled the Alfa Romeo C43 on Tuesday in the first launch of the season to feature images of an actual 2023 car through a hybrid of digital renders and a physical show car.
The bulk of its design work has been focused on the rear of the car, where there are clear differences to its predecessor including reworked rear suspension, new gearbox casing and Red Bull style sidepods – although technical director Jan Monchaux would not say whether the chassis is entirely new, only that it has been "changed in some areas".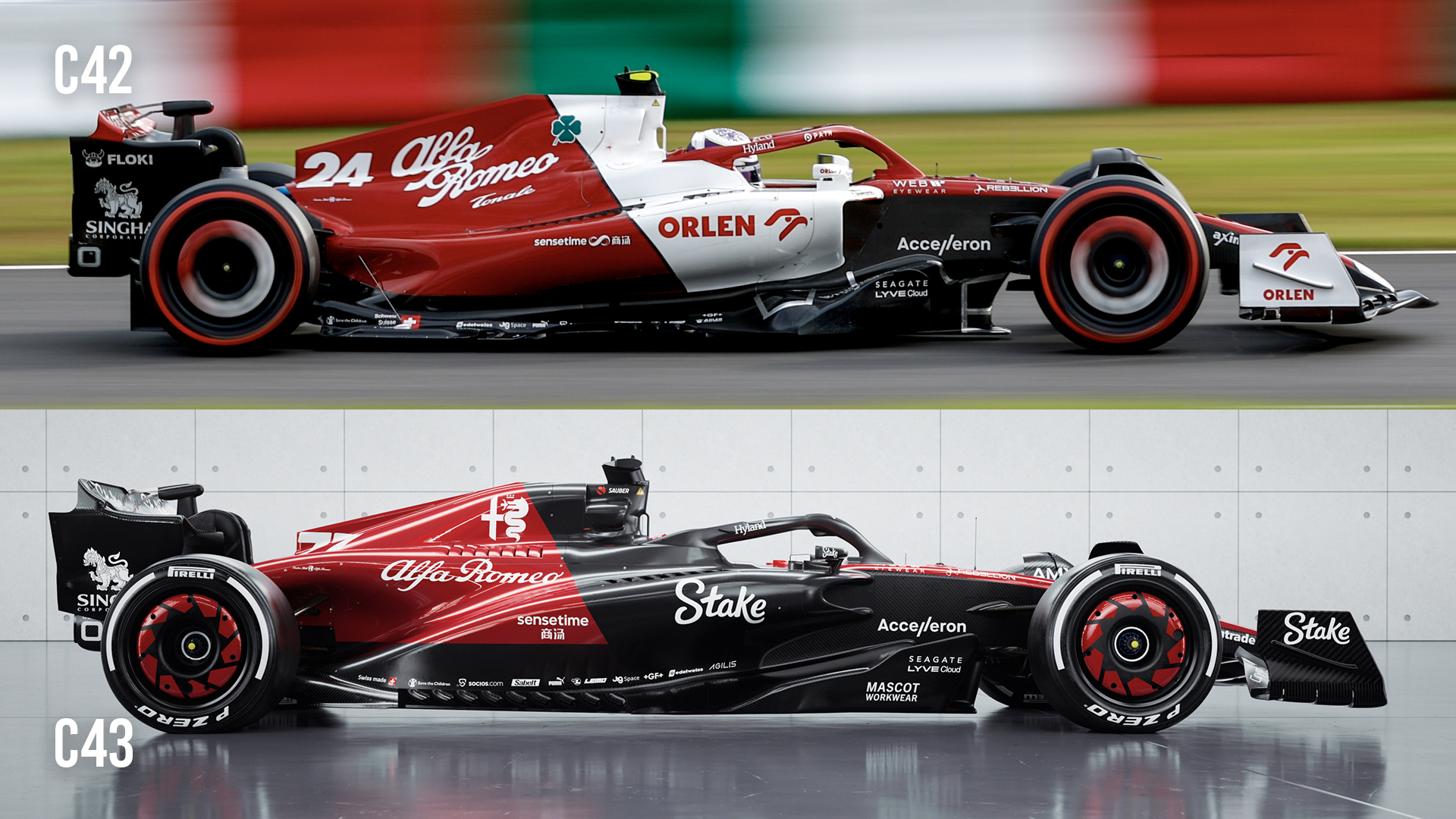 Monchaux said that the intention of the development work was to "unleash potential we wouldn't have been able to unleash in the 2022 season", with the Red Bull RB18-inspired sidepod design one example as it would not have been possible in 2022 due to the cooling arrangement that Sauber adopted.
"We concentrated mainly on the rear part of the car, where we just wanted to be brave enough to do the next step in terms of pure development on the rear end," said Monchaux.
"It opened the door to a lot of other solutions we couldn't implement last year.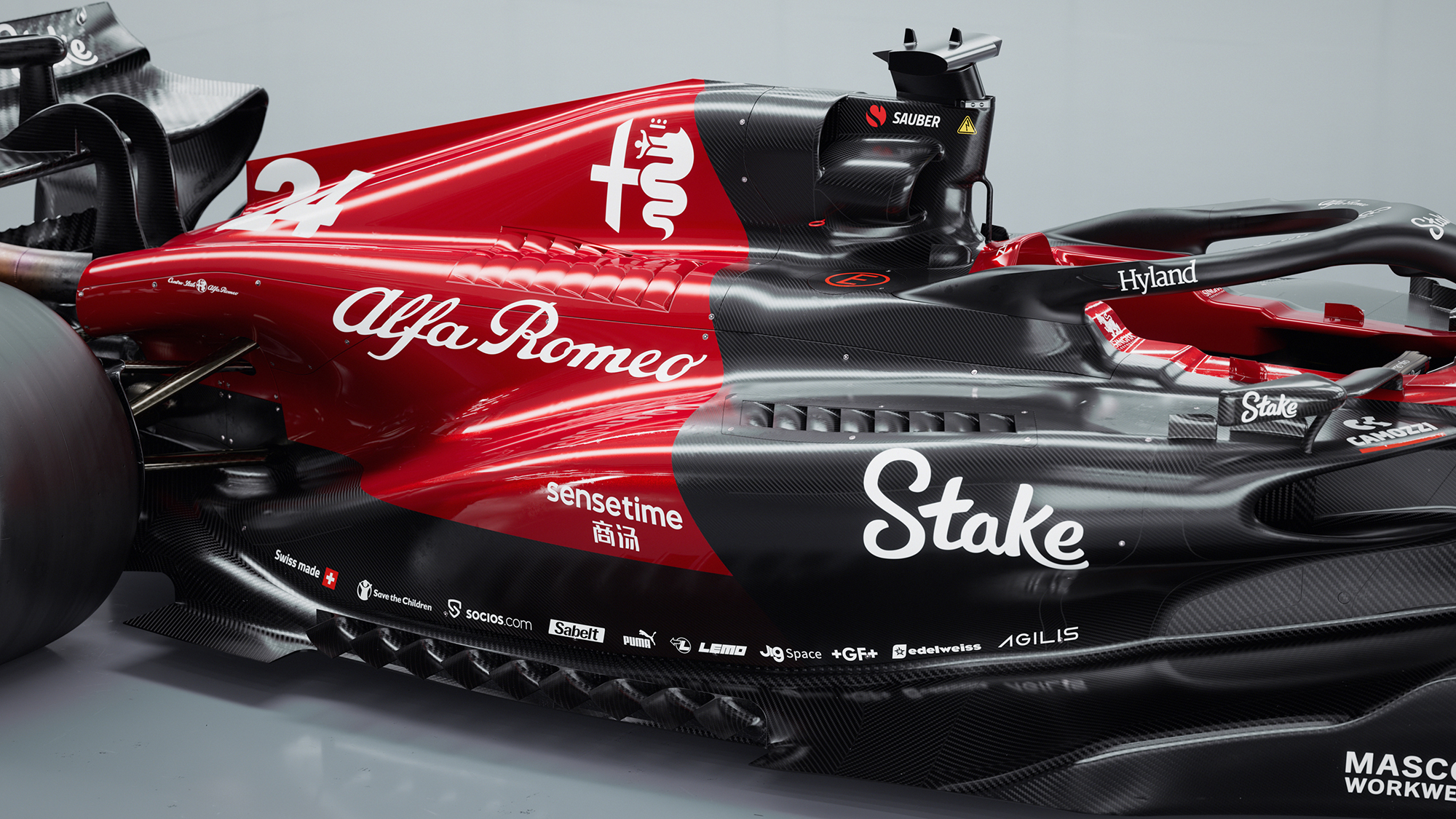 "The concept we had followed last year had come to a plateau. And to unleash the next level of performance we had to do all those changes.
"So that's been quite a journey for us. Because it's big, complex parts we had to redo.
"We've really been putting a lot of effort on the second part of the car, while the front will developed during the season."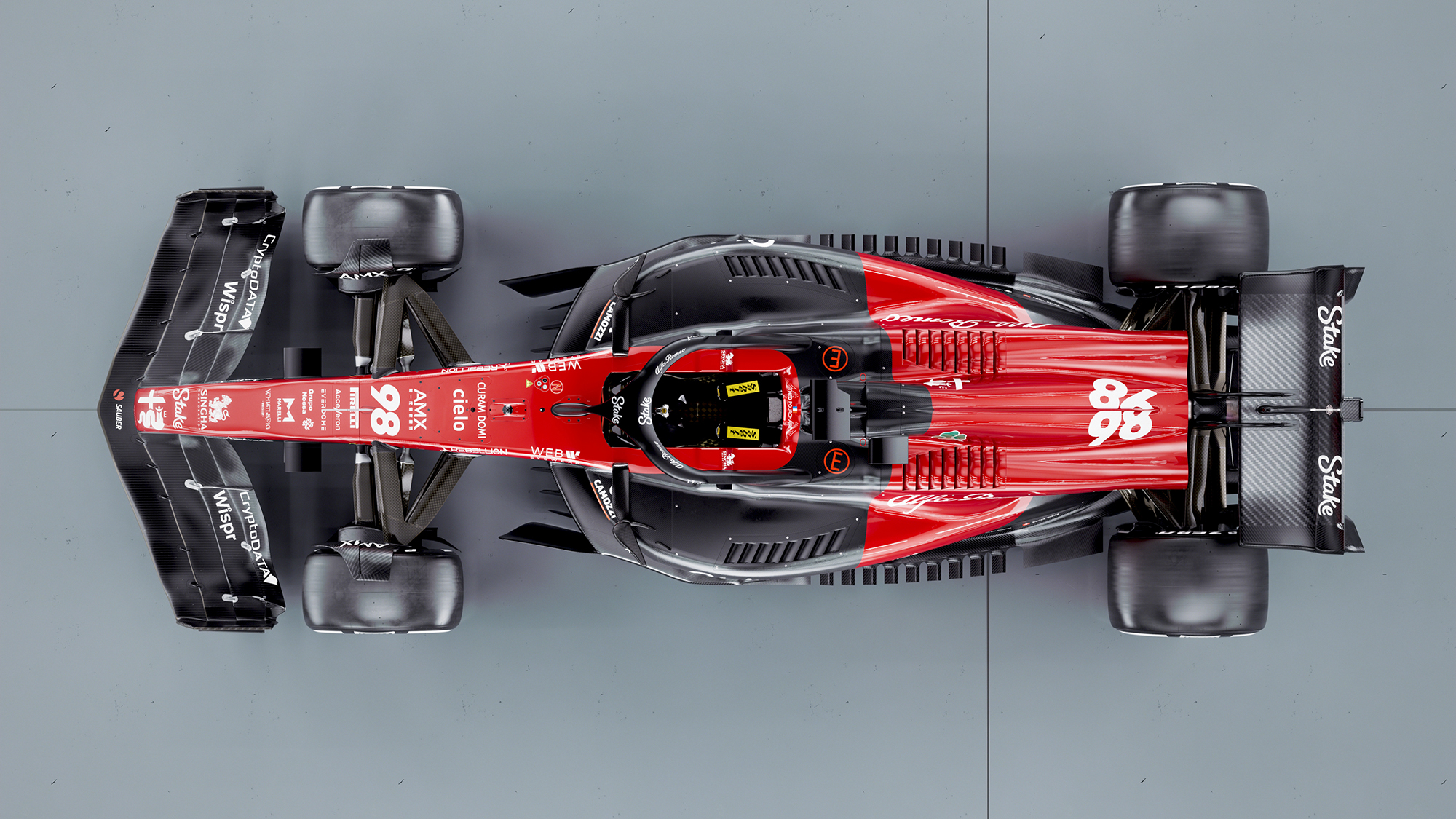 The differences between the show car and the digital renders make it difficult to determine whether either actually displays the real floor for the C43.
For example, the renders show an aggressively serrated floor edge, and the floor height does not appear to have been raised in line with the new 2023 regulations.
Alfa Romeo has a shakedown scheduled at Barcelona later this week, so any images that emerge from that event could provide more clues.
Monchaux said the car is "well-born" and that Sauber's hopes are high that it will remain a regular top 10 threat in 2023, given the potential it should unlock and the progress the team has identified in the simulator on its high-speed cornering weakness from 2022.
"Just seeing the evolution of the regs last year we had to acknowledge that there were better solutions on how to manage the flow to the diffuser, between the rear tyres," he said.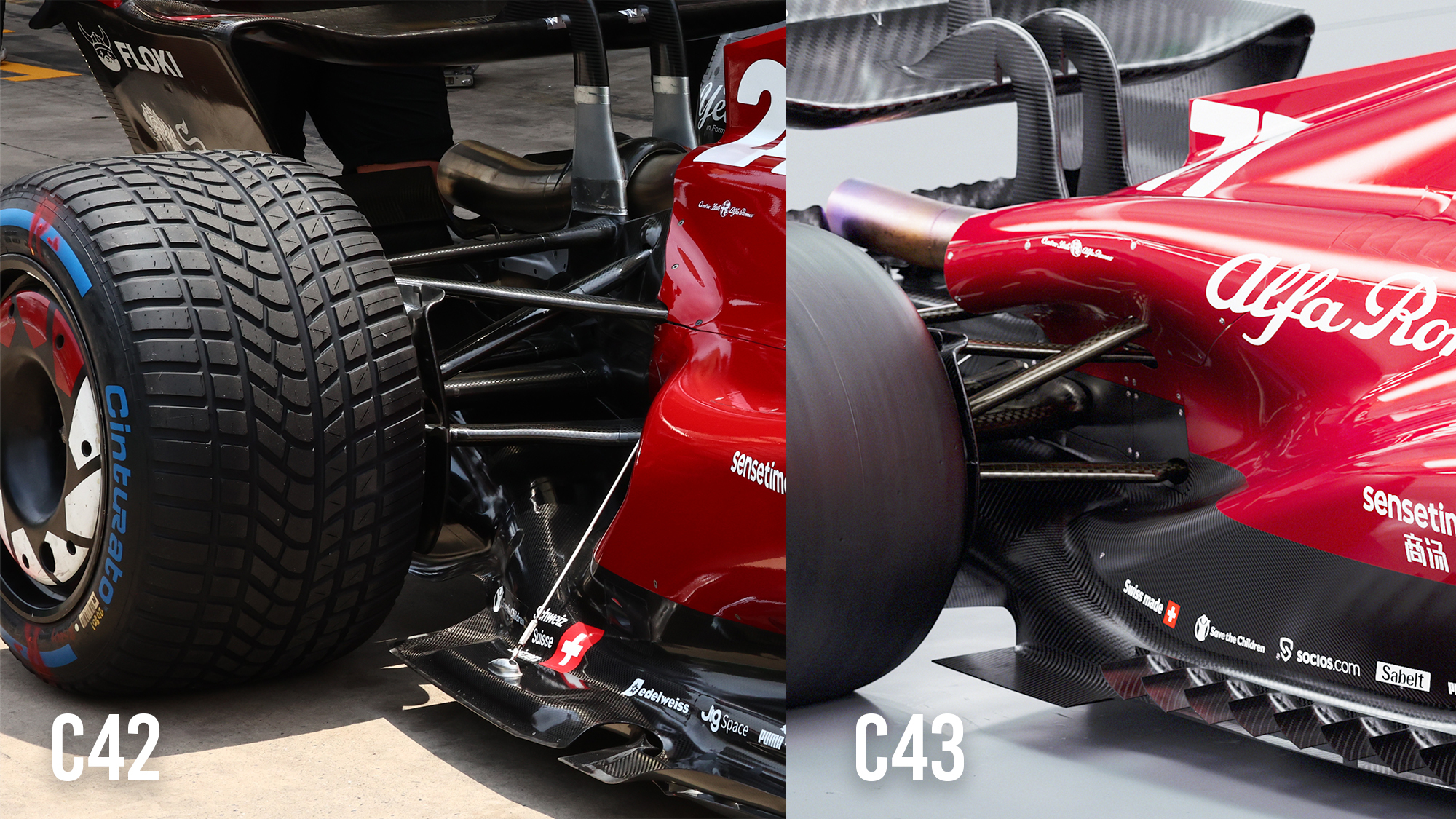 "But because of the decision we had made from an architectural point of view, we were stuck in a corner.
"So, it's not a revolution, it's a similar solution already on the grid last year, but it's something we couldn't implement without a major change of the architecture.
"From what we've seen, some of the weaknesses we had from an aero point of view which was effectively high speed performance has been also significantly improving thanks also to the new potential we unleashed with this new bodywork and this new way of working the floor between the rear tyres."