The heavy damage to Alex Albon's upgraded Williams at the start of the British Grand Prix is likely to delay the introduction of the new parts on his team-mate Nicholas Latifi's Formula 1 car.
Albon was a helpless victim in a monster multi-car shunt that red-flagged the Silverstone race on the opening lap.
Contact from Sebastian Vettel tipped Albon into a spin and the pitwall, and he was then collected by Yuki Tsunoda and Esteban Ocon.
Albon was taken by helicopter to Coventry Hospital for precautionary checks but was discharged fit later in the day.
Albon was running Williams's upgrade package while his team-mate Latifi – who had hauled himself into Q3 for the first time in his career on Saturday – had the old-spec FW44.
Latifi was already having to wait until the French GP in three weeks' time to receive the upgrades as Williams was only able to produce one set of them, which it gave to its highest-placed driver in the standings, so there would be at least two races of the cars being in different specs.
But Albon's battered car will likely result in a delay in Latifi receiving the upgrade.
It's something Latifi clocked unprompted after the race.
"He had a sizeable crash, I'm sure that's going to set the factory back," Latifi said.
"[It's] not his fault. A shame for the team, because it's definitely going to set the whole programme back, and there's a reason why we don't have two this weekend.
"We have to see with the extent of the damage on Alex's car, not everything is different on his car, a lot of big things are, but I haven't actually seen the damage on his car. I suspect it will be a lot of the upgrade package damage.
"How much of it is salvageable and repairable? How much do we need to wait for brand-new parts altogether? If that's the case could be even later for me."
Williams team boss Jost Capito had already warned this was a possibility on Saturday.
"It depends a lot on the damage we will have this weekend," Capito said when asked when Latifi would receive the upgrades.
"If we don't have damage, it will be earlier. If we have a lot of damage, it will be later."
Despite having the old-spec Williams, Latifi enjoyed comfortably his most successful weekend of the year as he qualified in 10th place and had several spells in the points in the race before fading to a 12th place finish.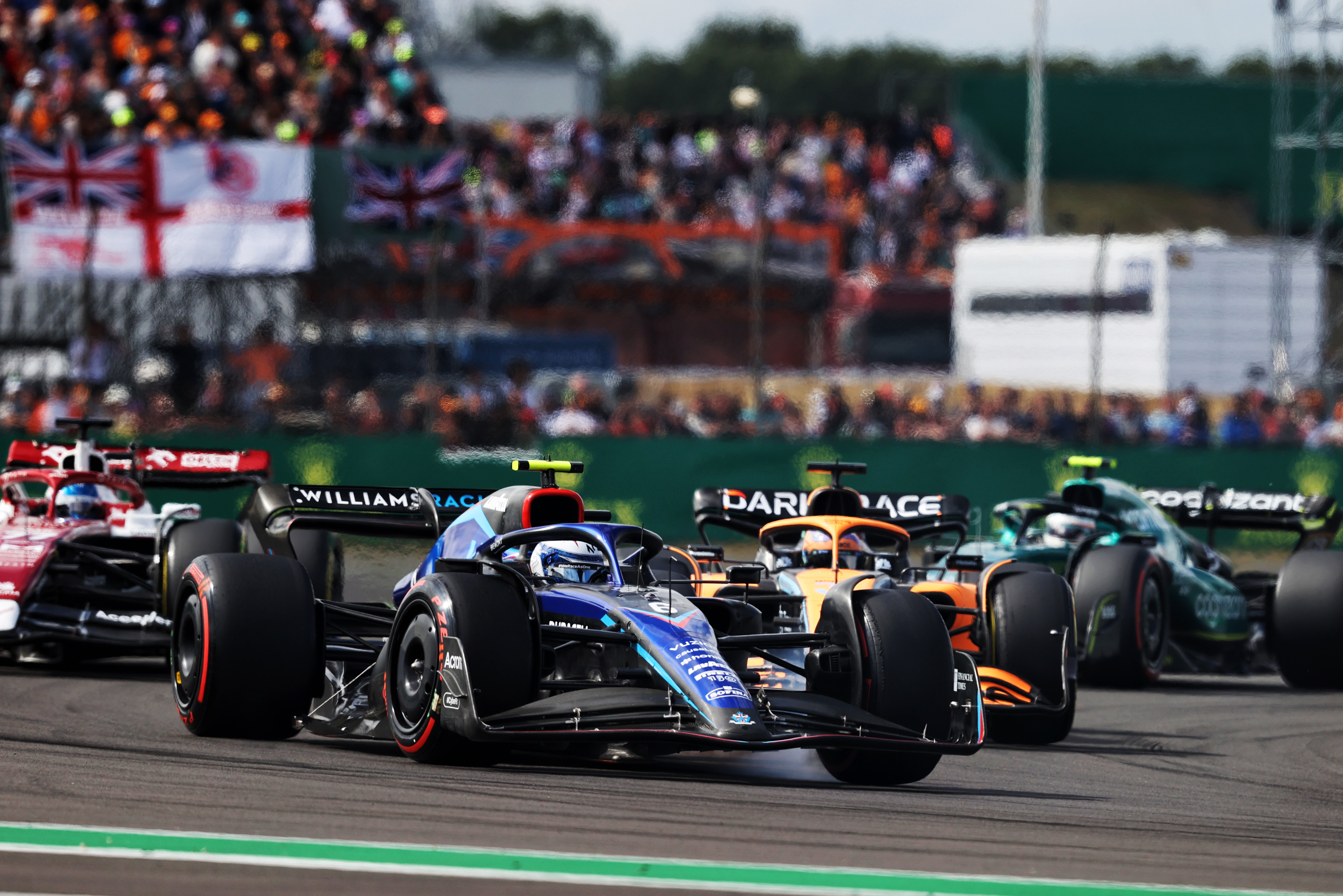 "For the whole first stint I was in a race for points-paying positions," Latifi explained.
"I was in-between a pack of cars that I thought was way faster than me, just in that DRS train that was able to keep me there.
"[It was] nice to get those competitive feelings back again, I was trying to hang on as long as I could, I was pushing flat out, no management, but once the pitstops happened, I came to the natural pace of the car once things spread out, more single file, no DRS train.
"Reality is that I'm in the 10th slowest car on the grid, and just unfortunate even with the tyre advantage compared to [Kevin] Magnussen at the end, we're just lacking so much downforce, even in the high-speed corners, we just destroy fresh soft tyres.
"It's frustrating to not be able to challenge more. Realistically coming into the race expecting points? No, but when you're in those positions for a while, you see a retirement here, a retirement there, you just hope that you can stay in that pack but it wasn't to be today."
Latifi also revealed he was under-fuelled and was having to do a "lot of fuel-saving" to compensate for that, with Silverstone being a particularly painful circuit to do that, as you quickly lose the tyre temperature that you need for the high-speed corners.
The Canadian has a tricky third season with Williams in which he's struggled to match his new team-mate Albon and hadn't escaped Q1 until this past Saturday.
His home race in Montreal was particularly bruising as he was 1.6s slower than Albon in Q1 and then well behind him in 16th in the race. But things appeared to improve on a weekend.
"Personally, I felt much better, kind of felt it carried over in qualifying, I felt quick, I was quick, here, and the actual feeling of the car," Latifi added.
"This is a track where everything is on edge, we were slow but the feeling I had with the car, it felt absolutely flat-out as much as I can.
"I was catching snaps and four-wheel sliding the car nicely and in a way that I don't feel like I could have done at the beginning of the year."
Williams changed Latifi's chassis ahead of the weekend, swapping him away from the one he's used for the season so far.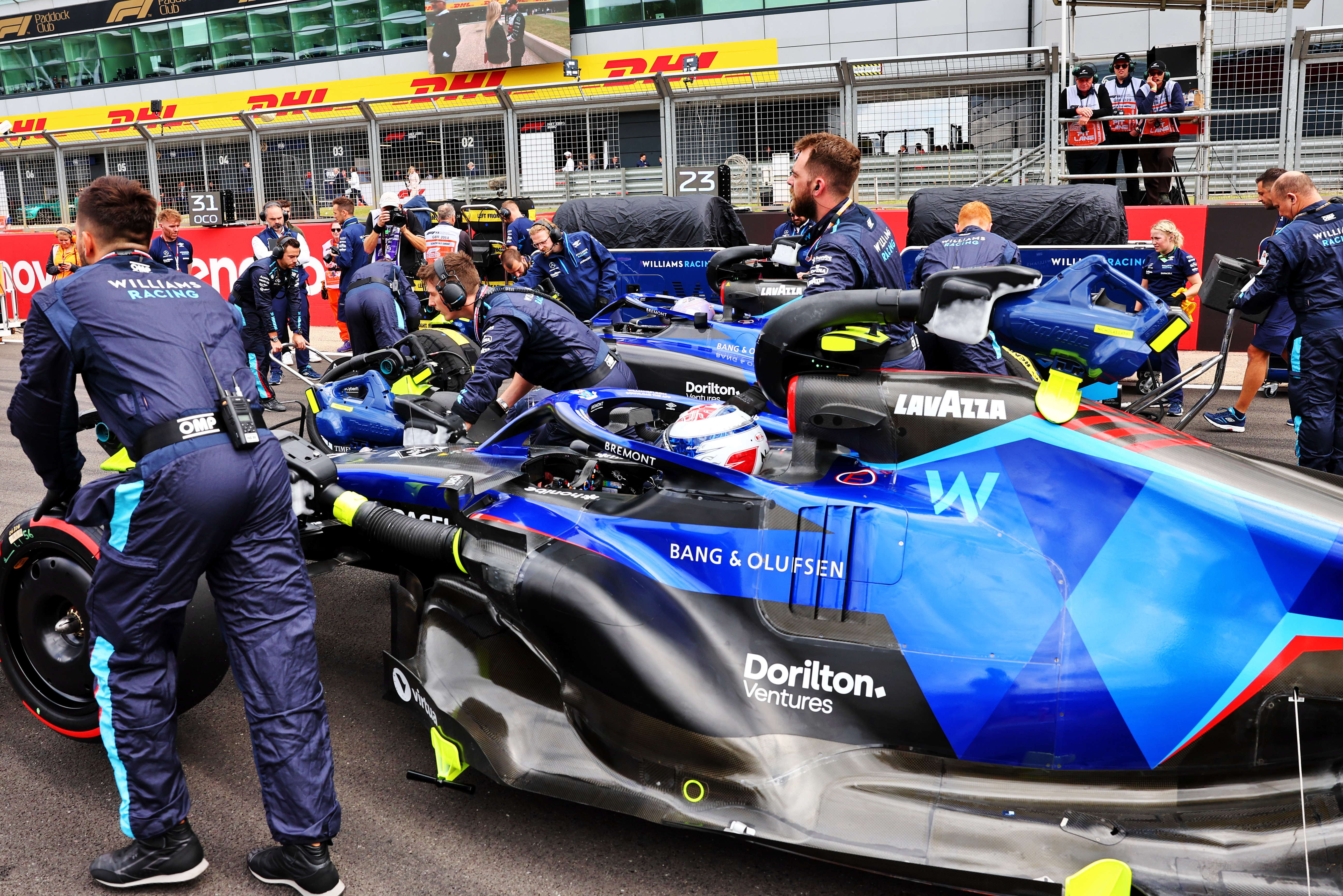 But Latifi wasn't sure whether that made a difference as he didn't have an equal car to compare himself to.
Williams would have also struggled to evaluate the upgrade package on Albon's car with the limited dry running this weekend and the strong winds in the dry practice sessions made the aero parameters "very messy" according to Latifi.
"The upgrade package is supposed to naturally add a lot of downforce and specifically I think was targeted to helping in the high-speed," Latifi explained.
"He [Albon] was much quicker than me in the high-speed corners in practice, but he's been quicker in the high-speed corners up to this point as well, so how much of that is the package?
"How much of that is that he's still maybe a bit more comfortable in the car? It's tricky to say, but I'm sure we'll see over the next races."
Regardless of whether this was a breakthrough or an anomalous highpoint, Latifi's British GP weekend is a welcome highlight in an otherwise trying campaign, even if it will result in the postponement of a possible lifeline.