Fernando Alonso expected the precedent of his own penalty in Canada to mean Charles Leclerc would be penalised by the Formula 1 stewards after the British Grand Prix.
Two-time F1 world champion Alonso received a five-second time penalty in Montreal for making "more than one change of direction to defend a position" while fighting with Valtteri Bottas for seventh place.
At Silverstone on Sunday, Leclerc clearly made two movements on the Hangar Straight while fighting Lewis Hamilton for third as he tried to hold position on old tyres following the late safety car – first moving left to try to break the tow to Hamilton then drifting back across to defend the inside line on the run to Stowe.
Alonso had grabbed fifth place after the restart but semi-sarcastically pointed out after the race he expected to be elevated to fourth for a time penalty for Leclerc that was never awarded.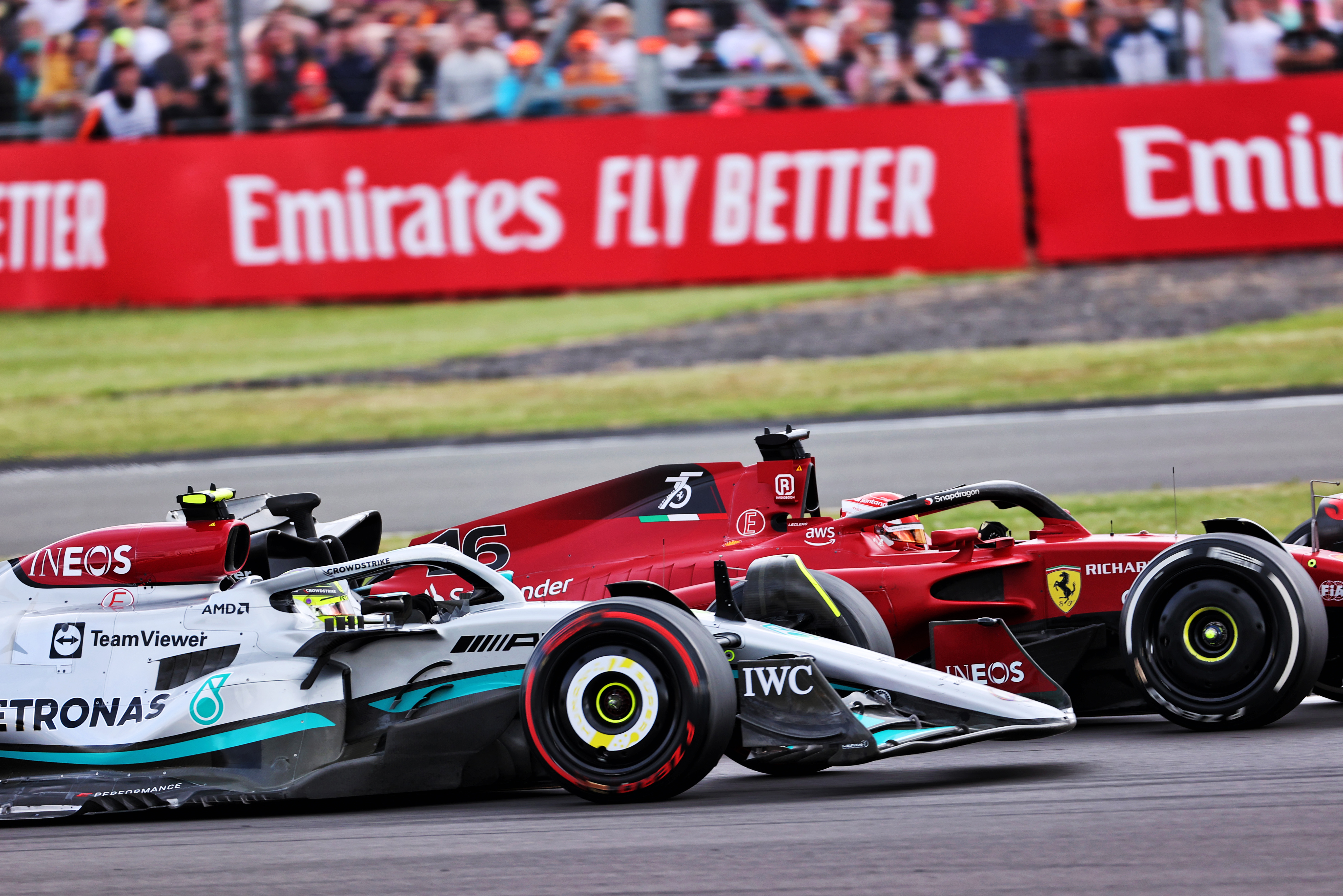 "I have to say I guess it's going to be P4 because I saw Charles moving, three changes of direction on the back straight, defending from Lewis," said Alonso.
"I did it once in Canada and I had five seconds on the last lap.
"I guess three movements are not allowed?"
The only time Leclerc made more than one change of direction was the attempted defence outlined above, there did not appear to be a case where he moved three times.
However, in principle even two movements merits a penalty.
One key area that the Leclerc defence differed from Alonso's conduct in Canada is in that race Alonso was deemed to have caused Bottas to have to lift off, while Hamilton was never deterred.
Alonso said his race result would be "for sure fourth, maybe third" as Sergio Perez went off-track passing Leclerc then forced Hamilton off-track a few corners – although the Red Bull driver escaped punishment for both incidents.
"After the race, there is always action," Alonso said.
"I guess I'm not in the stewards, so I will have fun from the outside I hope."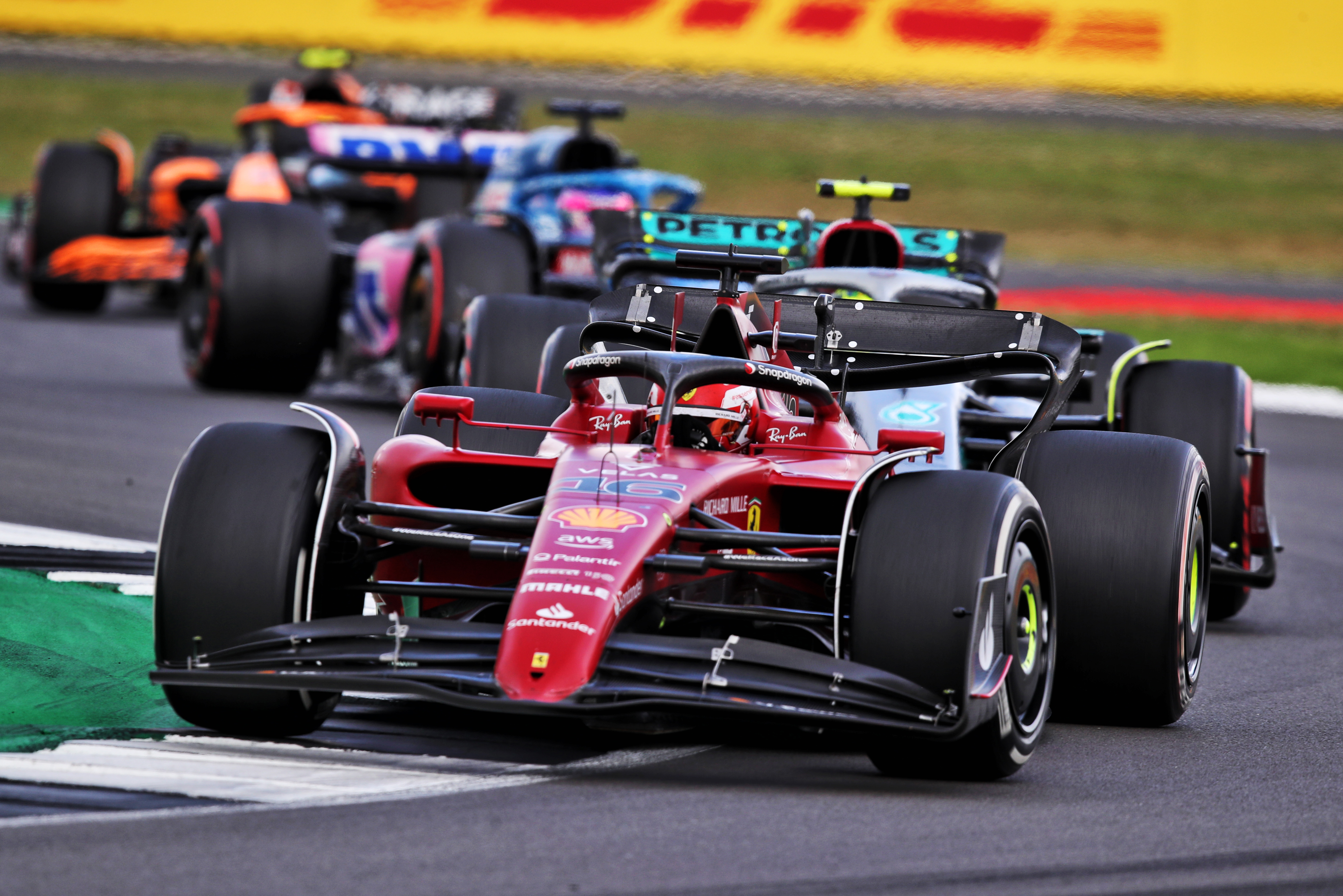 He insisted the stewards "will look" at Leclerc's defending but if they did, no formal investigation was deemed necessary let alone a punishment.
In addition to the two movements down the straight against Hamilton, Leclerc was aggressive in his defence as he desperately tried to hold on to a podium finish on older hard tyres with everyone else having switched to softs under the safety car.
In addition to squeezing Perez wide at Club, Leclerc also left Hamilton little room – and pulled off a bold move around the outside of the Mercedes at Copse to reclaim the place.
Alonso joked he was hoping they would collide so he could steal third, but acknowledged that the two drivers "raced very hard but with a lot of respect".
And Leclerc admitted he had been "quite on the limit".
"I had to be to try and keep my positions, which I did," said Leclerc.
"I don't think I could've done much better than that. It was fun but on the other hand, I was very frustrated."