Williams Formula 1 driver Alex Albon has been given a three-place grid penalty and two penalty points on his licence for his collision with Aston Martin's Lance Stroll late in the Saudi Arabian Grand Prix.
Albon was trying to pass Stroll for 11th with three laps to go when they made contact at the first corner.
The Williams retired on the spot, while Stroll pitted for repairs and was the last on-the-road finisher in 13th.
"He dived," said Stroll. "I felt like I left room but I'm not exactly sure."
Albon had no regrets about attempting the pass.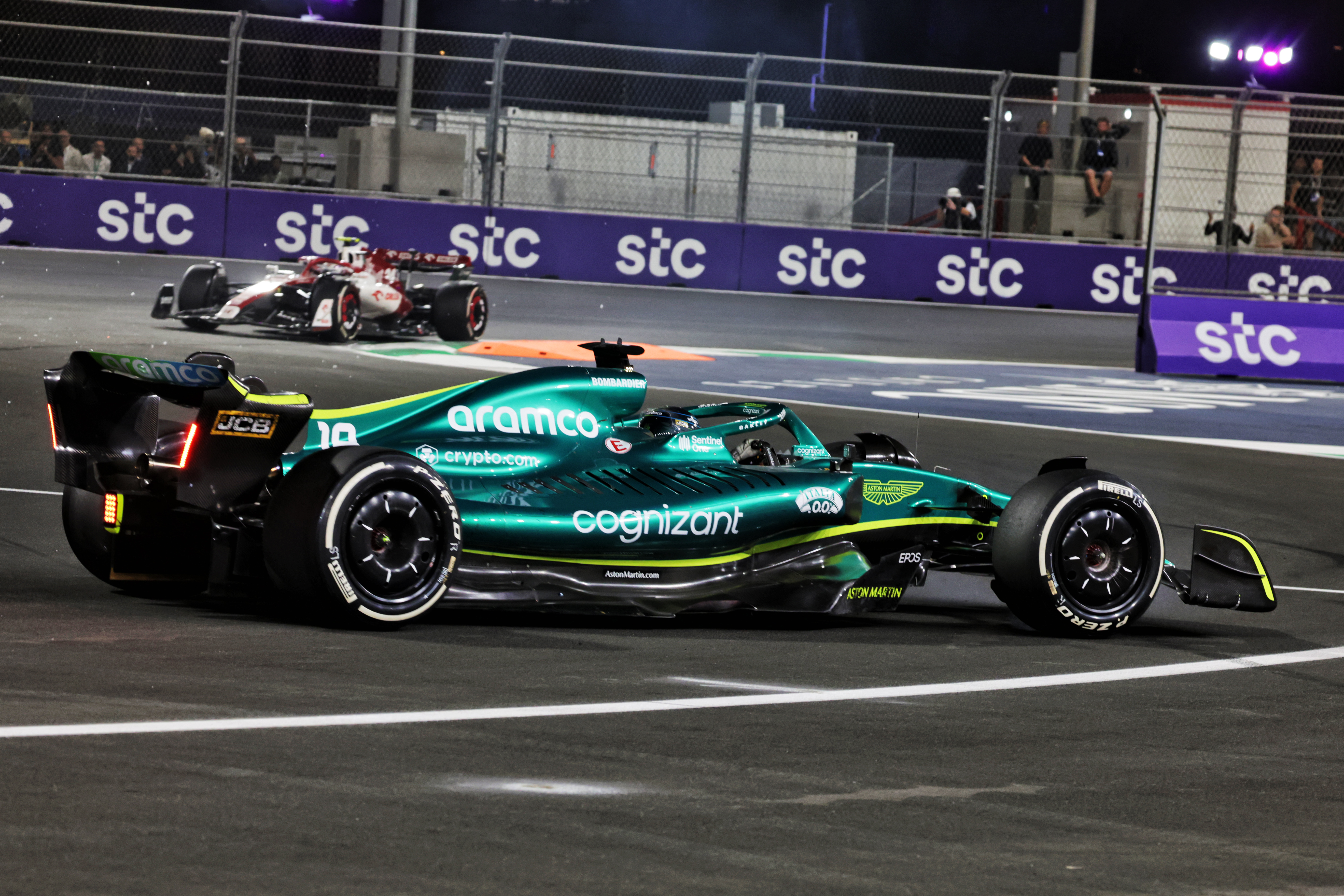 "We were trying to fight our way into the points at the end and I went for the move with Lance," he said.
"He made a strong defence and unfortunately, we made contact. We had to retire due to the puncture, but the points were almost there, and we had to go for it."
But the stewards ruled that because Albon "locked up and collided with car 18 at the apex of the corner" he was predominantly to blame for the clash.
He, therefore, gets a three-place grid demotion for the Australian GP in a fortnight and the first two penalty points of his F1 return.