Anthony Davidson has announced his professional racing career will end after the conclusion of the current World Endurance Championship next weekend in Bahrain. 
Our F1 writer Mark Hughes fondly remembers the impact the 42-year-old made on F1, but believes he never got the proper racing chance that he deserved. 
Although Anthony Davidson has enjoyed a terrific career, I have always felt that F1 missed a trick in letting him go prematurely and underrated how deeply impressive he was in his Friday driver role for BAR in 2004.
This was the car in which Jenson Button finished third in the championship behind the Ferrari drivers and in which BAR was runner-up in the constructors.
It was a quick car and allowed Davidson to demonstrate his calibre. The Friday drivers were allowed extra engine revs and more tyres than the regular runners, so their times relative to them (Button and Takuma Sato in this case) were always flattered and, as such, no great store was accorded Davidson's regular P1s in the Friday practices of that year. But even allowing for those benefits, he was super-quick.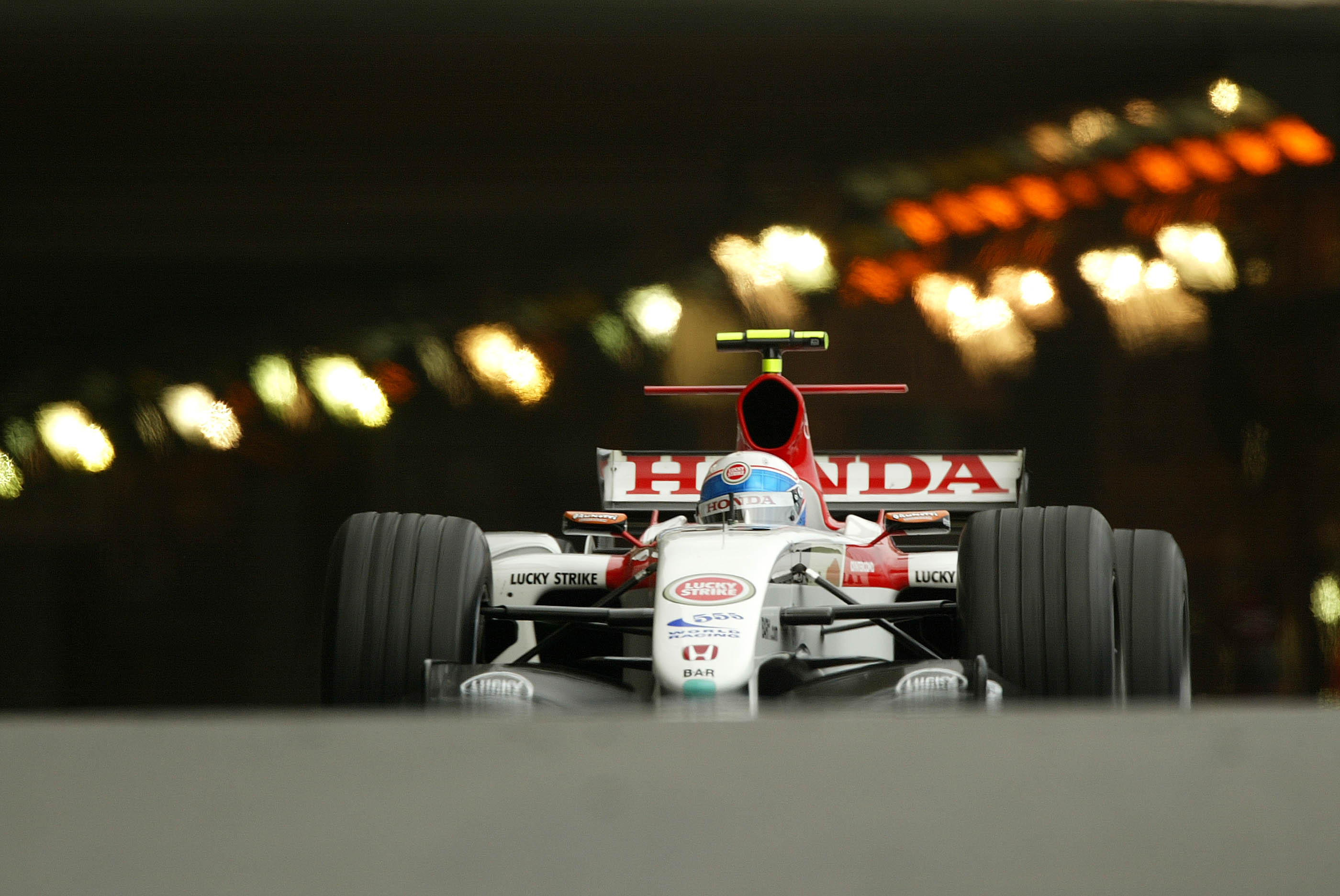 I still recall his thrill post-practice Monaco that year recounting how he'd been out there running a while as Michael Schumacher's Ferrari entered the track and Davidson had encountered him as the Ferrari got up to speed.
He knew full well that those extra laps of acclimatisation at Monaco were worth a few tenths of lap time and that he was therefore at an advantage – but still, this was Schumacher's Ferrari which was holding him up. He could see up close where Michael was losing time as he got up to speed and spent a few laps just tailing him, easily keeping up. It wasn't like-for-like, but it seemed to give him the visceral realisation that he could do this at a very high level.
Just watching him trackside it was apparent that he was accessing the car's full potential and consistently so.
He always looked seriously quick. But it didn't translate into a race drive with the team (other than standing in at late notice for an unwell Sato in Malaysia, where the Honda motor blew after two laps).
But his feedback and technical understanding were heavily relied upon – and his inspired left-field tyre choice for the team at Hungary 2006 was the foundation for Button's victory there. So valued was he at that team he has remained there through its Honda, Brawn and Mercedes incarnations and even now is a regular in the Mercedes simulator.
His only season-long F1 ride came with the tiny Super Aguri team in 2007, as the team spluttered out of existence part-way through 2008.
Several times he transcended the tiny team's level, never more so than in qualifying at Istanbul where his 11th-fastest time, missing out on Q3 by hundredths, represented a quite sensational lap, quite possibly the best of anyone's on that day. But for a groundhog in Montreal, a very big points finish was on the cards there.
However, he was never picked up by a big team, possibly because he was valued too much by the Brackley team. Williams wanted him for 2005 but failed to reach an agreement with BAR because the latter wanted it contractually stipulated that he could be recalled by them in 2006. There were other possibilities too.
Instead, he enjoyed a great sportscar career – winning the 2014 World Endurance Championship and finishing as runner-up at the 24 Hours of Le Mans one year prior – and has simultaneously become the gold standard of TV pundit driving analysis in his role with Sky Sports F1.
But there was a great 'what if' F1 career in there too.