Alfa Romeo will introduce an upgrade package for the Spanish Grand Prix that it hopes will be "a good step" as the team bids to build on its successful start to the season.
The Sauber-run team has scored 31 points in the first five races of 2022, 10 points more than its total for 2020 and '21 combined. Valtteri Bottas has put the car into Q3 four times so far, taking his and the team's best finish of fifth in Miami.
Most teams are expected to bring at least some upgrades to Barcelona, with Ferrari already having confirmed its plans for a significant package and Aston Martin and Alpine among Alfa Romeo's midfield rivals who are also expected to trial new parts.
Alfa recently introduced a modified sidepod and floor package at Imola, with its strong performance in Miami confirming that this was a positive step. The hope is it can build on that in Spain.
"The package is working," said Alfa Romeo head of trackside engineer Xevi Pujolar in Miami.
"It's a track where we have quite a high content of low-speed corners and on that we knew that we are reasonably OK, but the conditions are quite extreme with the temperature so it has been quite difficult for everyone.
"In terms of track efficiency and the downforce level it was the first time that we go to such a high level. People tried to find the tradeoff between top speed and downforce in the low-speed corners and that was OK.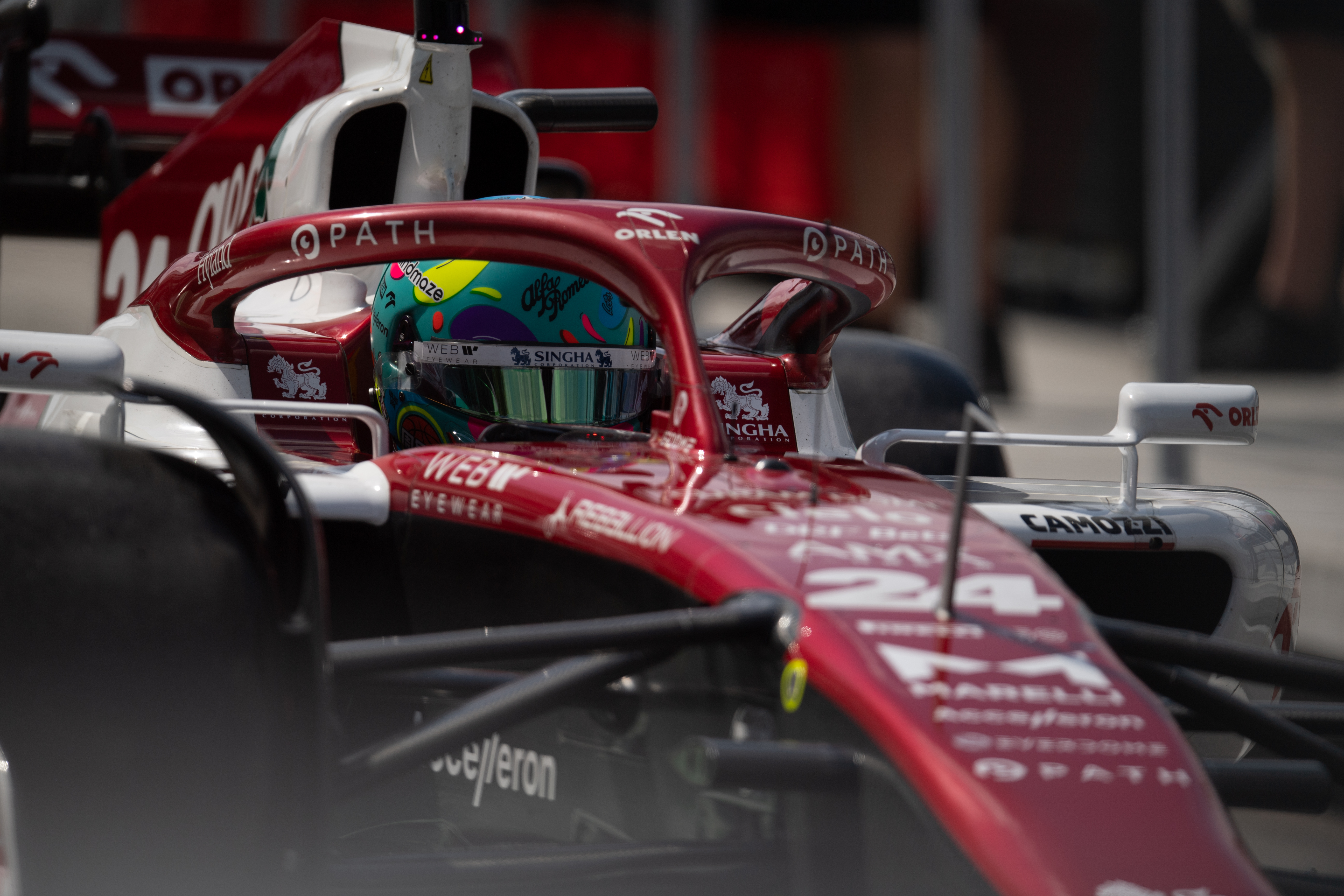 "Now we can be reasonable confident [in the Spain upgrade] that it's developing the same kind of philosophy and should be a good step for Barcelona.
"And there's more coming, so it's good at the moment."
The extent of the Alfa Romeo upgrade will partly be dictated by the available production resources.
Alfa Romeo suffered significant damage during the Imola weekend, with Zhou Guanyu's collision with Pierre Gasly in the sprint and Bottas's overheating problem in qualifying requiring plenty of spare parts to be used for repairs.
Bottas also crashed on Friday in Miami, sustaining rear-end damage, which means Alfa will also have had to devote some of its production resource to repopulate its parts stores of existing designs.
But as the Miami weekend was clean after that incident, Alfa Romeo will have had enough capacity to produce its upgrades as well.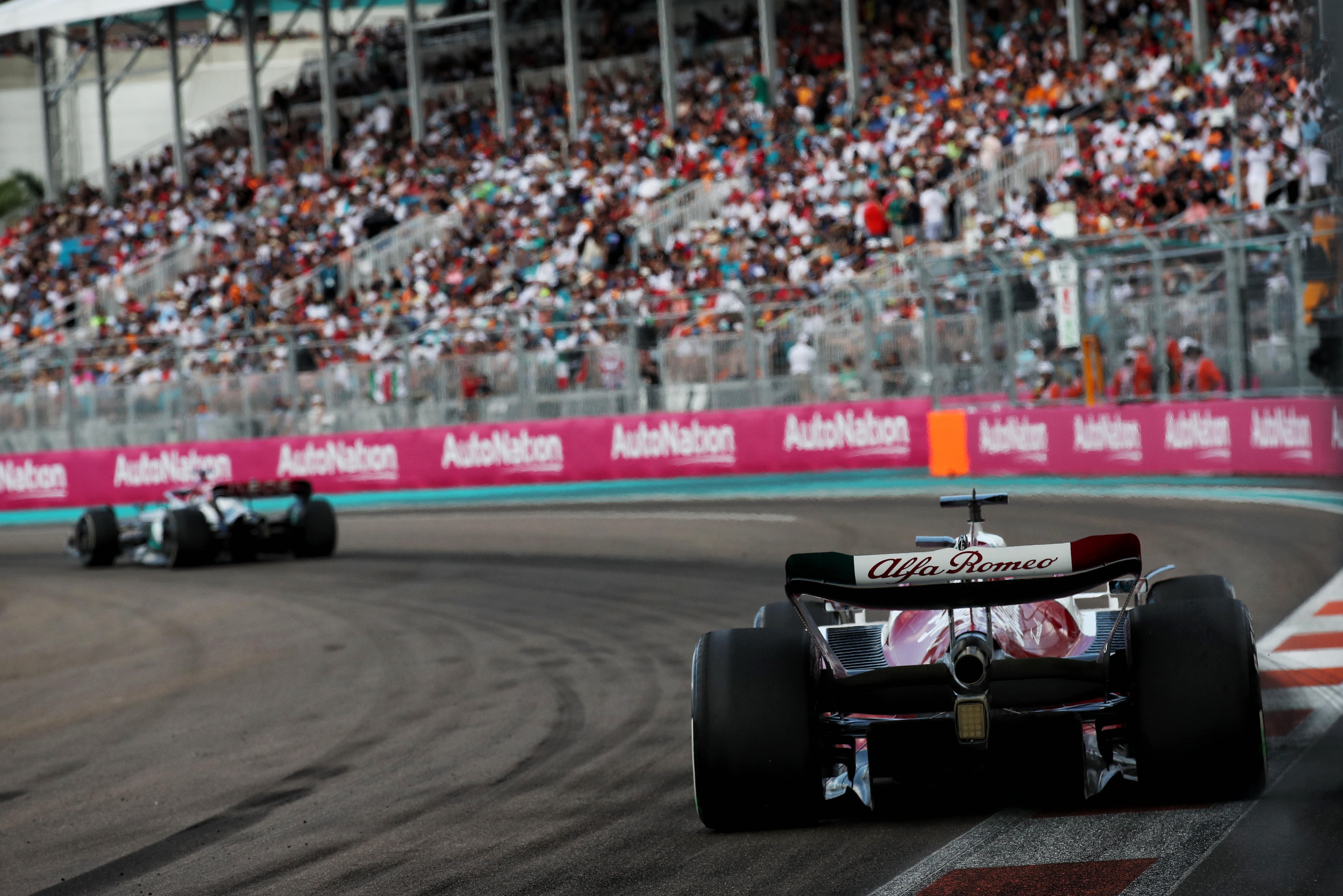 With the development war set to intensify, Alfa Romeo needs its next raft of upgrades to work well to ensure it continues to deliver on its targets after a strong start to the season.
"So far, it's a huge step forward," said team principal Frederic Vasseur when asked how confident he was Alfa Romeo could carry its form throughout the season.
"The target was to be consistently in Q3 with Valtteri and Q2 with Zhou and on this, I think we are there.
"To know what will be the evolution of our season is quite difficult because we will all struggle for different reasons with the budget.
"The big team with the cost cap, and on our side with the budget, and we'll have to manage the development for the season and at one stage we will perhaps have to be focused on the next year.
"But so far, so good. I would say that the performance and motivation in the team is perfect, the engine did a decent step and we are there.
"We were also performant on different layouts, in different weather conditions and so on.
"We look competitive in the low-speed corners, so it will be a good sequence for us with Monaco Barcelona and so on."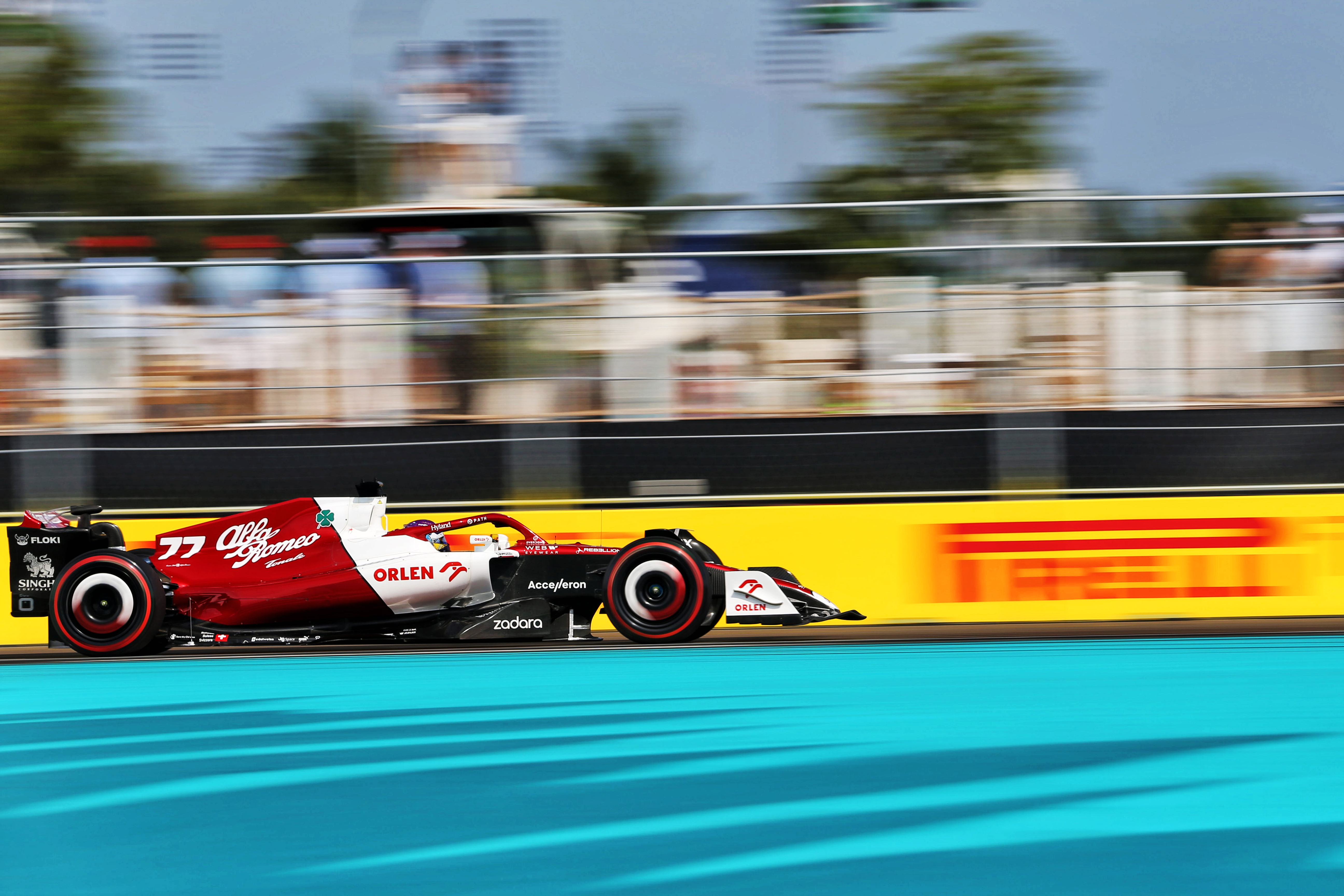 Vasseur estimates that Alfa Romeo will be within "a couple of million" of the cost cap limit for this season. That's set at a baseline figure of $140m, a figure that drops to $135m next season.
But its strong start to the season, particularly after an initial scare when aggressive porpoising caused car damage when the car first ran, means Alfa Romeo has the foundations to maintain its position in F1's top 10 provided its developments work as hoped.