Mick Schumacher likened his Canadian Grand Prix to a cake without frosting after a power unit problem denied the Haas driver a likely first Formula 1 points finish.
Schumacher started from a career-best sixth place after a fine performance in Montreal's wet qualifying session.
He got jumped by Esteban Ocon after being boxed through Turn 2 and later on the opening lap was mugged by George Russell into the hairpin, but then settled into a good rhythm.
Schumacher was managing rear tyre slip well initially and though he started to come under pressure from Zhou Guanyu, having fallen out of DRS range of Ocon, he seemed in control before quickly slipping back in the lap or so prior to coming to a stop.
He said the brake pedal didn't feel as it did before and then through Turn 3 on lap 19 the engine developed an audible problem, allowing Zhou to get past using the DRS on the run to the Turn 8/9 Esses – just as Schumacher was being instructed to stop the car.
With that, Schumacher lost a fine chance at a first F1 points finish, given Ocon went on to finish sixth and Zhou eighth.
A surprisingly long exchange over the radio followed Schumacher pulling over and retiring from the race, a telling insight into how painful this was given the wider circumstances.
"Sorry man, you were on it," said his race engineer.
"F***!" Schumacher replied. "That sucks, doesn't it?"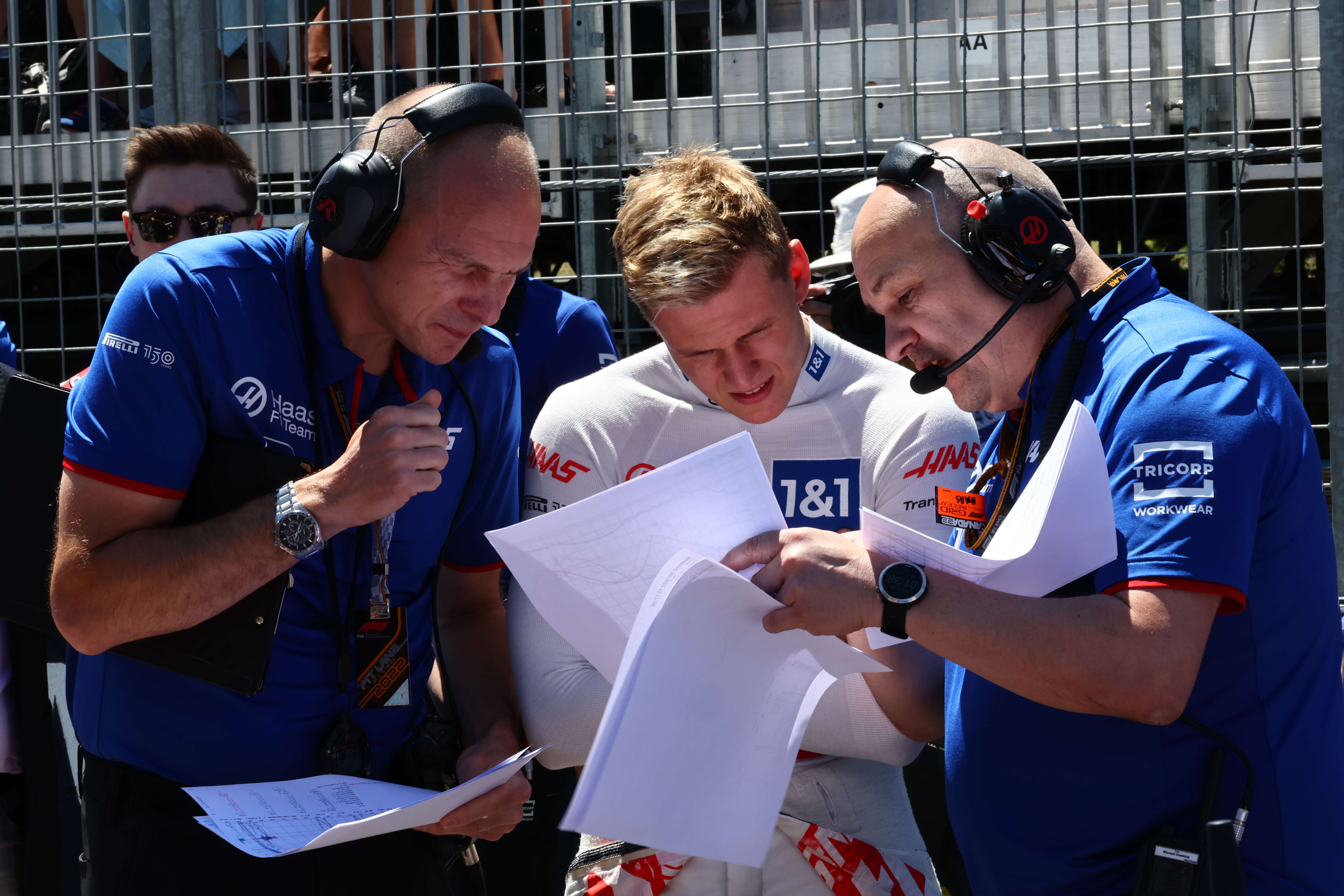 "Yeah, big time. You were doing good, Mick. You were doing a great job."
"Anyways man…thank you for this weekend."
"You're doing it Mick. It's coming to us."
This was shaping up to be a complete weekend from Schumacher, which he's been missing so far in 2022.
Schumacher looked really at home in the wet conditions and he did a great job. He was very happy and, give he's under a lot of scrutiny, felt it proved his credentials as an F1 driver.
That was a slightly premature declaration purely because there was still the race to do, so it's a bold thing to say after qualifying. But it was a timely reminder of Schumacher's potential so he can be forgiven for feeling pleased with himself. And he did at least back it up with his performance early in the grand prix.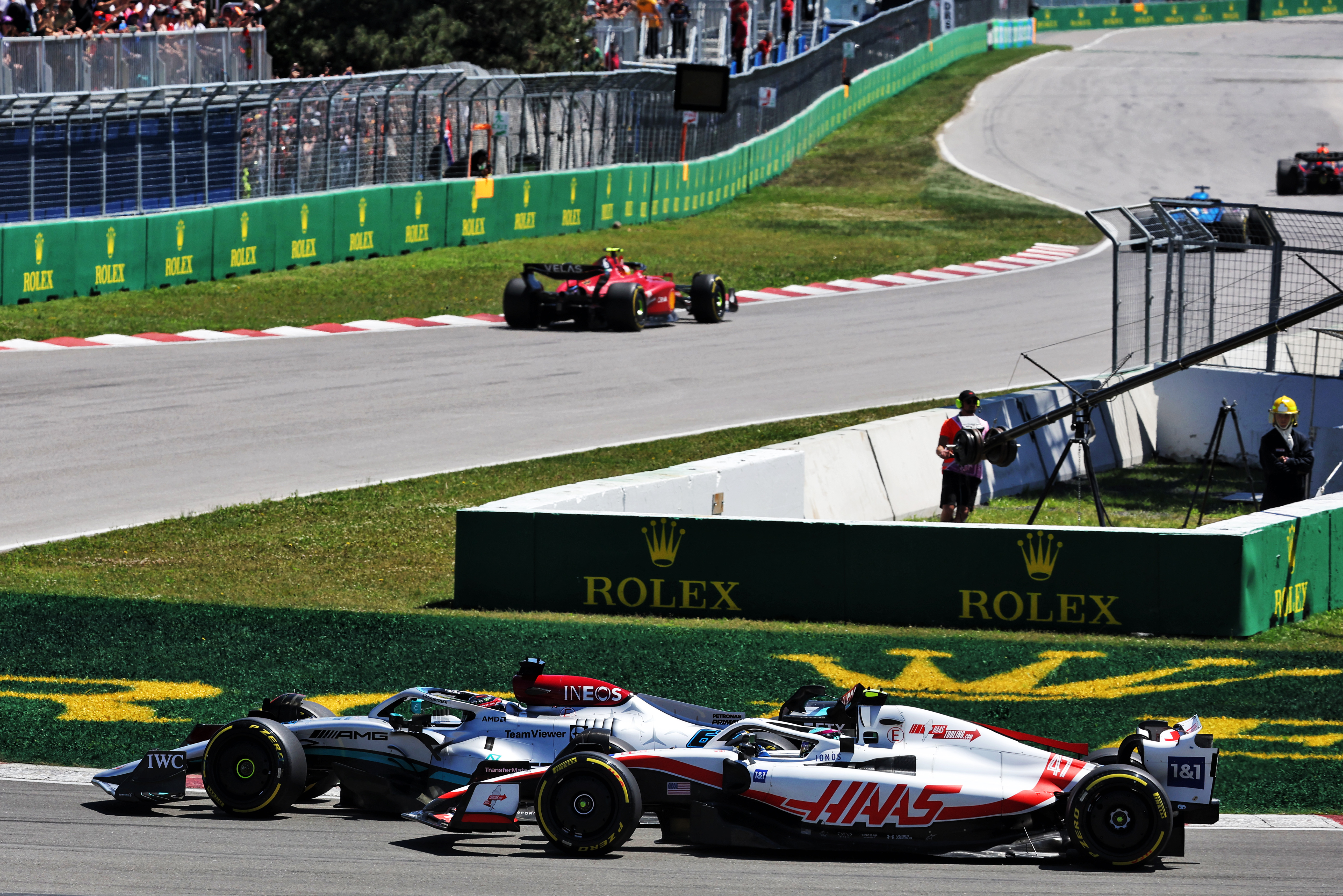 "We built the cake, we just didn't get to put the frosting on it," Schumacher said afterwards.
"So, got to put the frosting on it!"
He added: "It's quite upsetting because I think we had a good car, great pace.
"I'm sure there would have been a good reward for our hard work this season, but we have to wait longer."
It's the latest good opportunity that Schumacher has had to score points, with Miami and Spain the other notable chances that were missed for different reasons.
SCHUMACHER'S UNFORTUNATE 2022 RUN
| | |
| --- | --- |
| Race | What happened? |
| Bahrain | Hit into spin on opening lap |
| Saudi Arabia | Crashed in qualifying, missed race |
| Australia | Team struggled but beat Magnussen |
| Imola | Spun on opening lap |
| Miami | Collided with Vettel late on while in points |
| Spain | Wrong strategy cost likely points finish |
| Monaco | Crashed out of race |
| Azerbaijan | Lacked pace all weekend after FP1 issue |
| Canada | Engine issue while running in points |
Schumacher is becoming adept at finding the positives, but he did not need to look hard to find them here. The performance was an obvious silver lining.
"We came from a few tough races now but it's not the first race weekend that was good," he said.
"I felt like this was especially good because the whole package was good.
"We had no issues on the car, we were able to feel comfortable in every situation, we knew we had a good pace as well.
"It's obviously very frustrating but these things happen, it's Formula 1, everything is quite on edge.
"We've got to swallow that pill, again we have loads of positives things we can take from here. Really excited about the next one."
So far this season Schumacher has tended to either be anonymous or find dramatic ways to miss out on getting into the top 10. The effective ultimatum from Haas to stop crashing was headline-grabbing, and key to whether Schumacher has a future with the team, but his season has had other setbacks too.
"Hopefully luck will change eventually," said Schumacher, who was coy on when he would discuss his contractual situation with Haas.
If he keeps performing like this he will break his points duck, and may well secure his F1 future at the same time.