One of the arguments made for having more teams on the Formula 1 grid is that it gives greater opportunity for drivers. Numerically, that's true, but history tells us that more seats doesn't necessarily mean chances for more drivers. At least, not real ones.
This hit home earlier this year while compiling The Race's ranking of every driver who raced in F1 in the 2010s. The lower reaches of the ranking were packed with those who turned out for the teams that started life as Lotus, Virgin and HRT in 2010, primarily because their F1 careers were often short with little chance to make an impact.
Twenty-eight drivers started a grand prix for the various guises of those three teams. Only two scored points for them (Jules Bianchi and Pascal Wehrlein), while just five went on to do so elsewhere in F1 (Wehrlein again, Daniel Ricciardo, Esteban Ocon, Bruno Senna and Marcus Ericsson).
Of that quintet, Wehrlein, Ocon and Ricciardo were already affiliated with bigger teams, while Senna and Ericsson brought money for their subsequent opportunities. The rest largely sunk without trace given they didn't have the machinery to do anything other than run towards the back, having either had better opportunities prior to their slide to the back or simply come and gone.
While the idea of a promising driver learning their trade at the back of the grid in a smaller operation is appealing and logical, it doesn't happen as often as you might think. Unless you are placed there by a larger organisation, as George Russell was at Williams, it can be enormously difficult to make an impression. Niki Lauda earning his Ferrari shot with his performances in a BRM rent-a-drive is the exception, not the norm. Of course, there are anomalies, but it's enormously difficult to catch the eye in true backmarker machinery.
To an extent, that's always been the problem. Many hark back to the days of pre-qualifying when F1 peaked with 39 regular entries in 1989, which was a joyous time for those watching but many of those seats gave little or no opportunity to make an impression. Simply being in a regular F1 seat isn't necessarily an opportunity to do anything other than rack up race starts.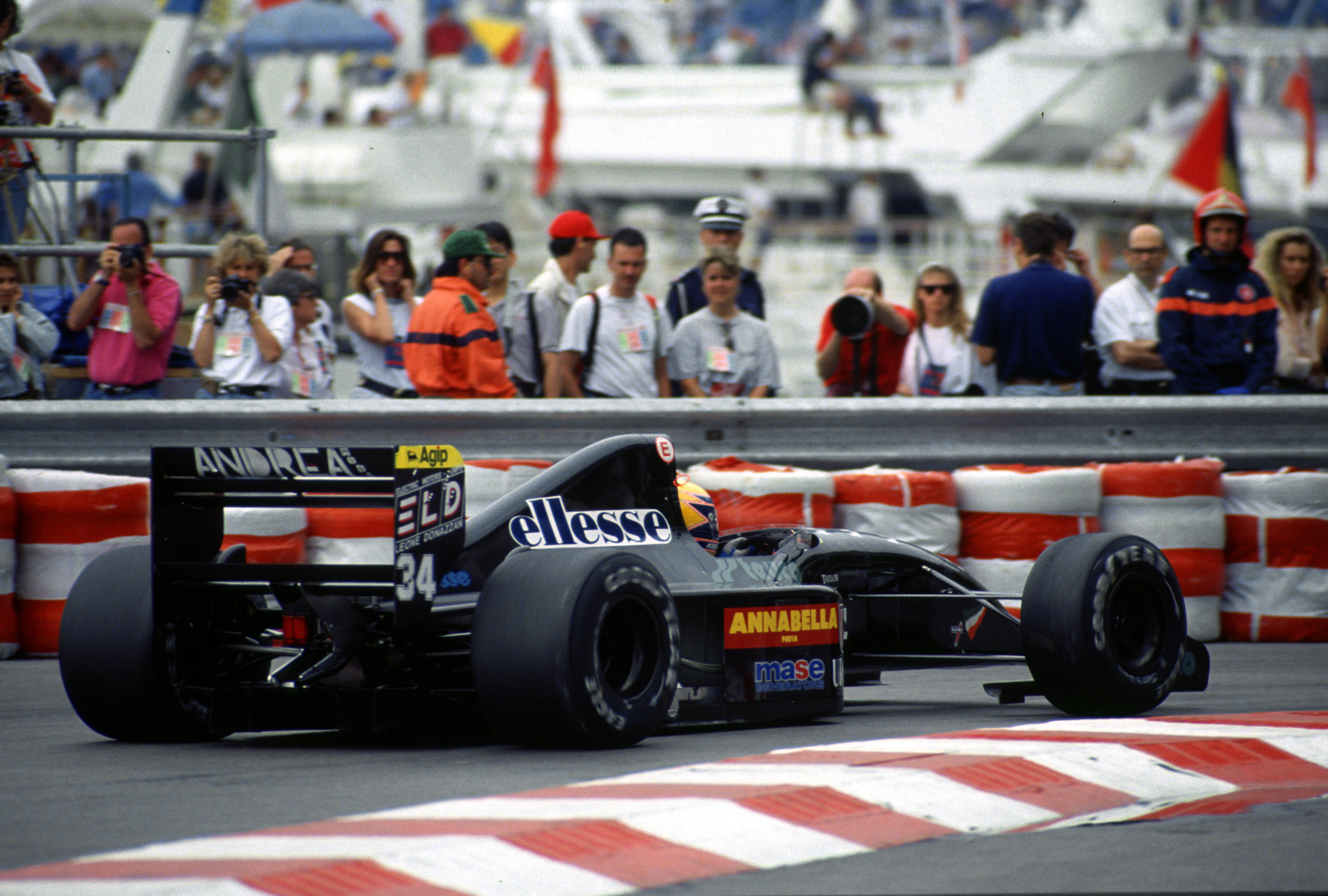 But it was at least possible in those days to produce a little magic once in a while in a terrible car by getting things right on days when others don't; think Pierre-Henri Raphanel qualifying his Coloni 18th in Monaco in 1989, or Roberto Moreno getting onto the grid at the same venue in the dreadful Andrea Moda in 1992 (pictured above).
But in modern F1, even with small teams being vastly more able than those of 30-40 years ago, those opportunities would not crop up simply because potential is extracted from cars more consistently.
There's no doubt that more cars on the grid could be positive for driver opportunities, but there's no guarantee that they will be. The primary reason why F1 sets a high bar for new entrants is that the arrival of newcomers will dilute the prize-money fund that is shared, which is not an unreasonable position given the financial arrangements and cost cap have finally created an economic landscape in grand prix racing that, as time goes on, will gradually make the playing field more level. But bringing in organisations that will add to F1 and genuinely be investing in its growth are welcome. Such teams would be great for drivers too.
This not an argument for F1 remaining at its current level of 10 teams and 20 cars and teams such as Andretti should be allowed a place if they can prove their financial viability and capacity to contribute. But it is broadly supportive of the position of those 10 teams and F1 as a whole that it's essential any newcomers should have proved their abilities, financial backing and value to F1.
Having a sub-class at the back is of no use to anyone, and will simply offer drivers the chance to mark time and, potentially, spend money for the privilege of being on the grid.
For proof of that, just take a look at the names who lined up for the most recent influx of new teams and see how many you actually remember.