As Formula 1's inaugural Saudi Arabian Grand Prix has drawn closer and teams have released more information about their expectations, it's become clear that the Jeddah track is going to be very different to anything else on the calendar. And it's going to be very, very fast.
What does that mean for the penultimate round of this incredible championship?
Here are our thoughts so far:
Baku's fast sector as an entire circuit
Scott Mitchell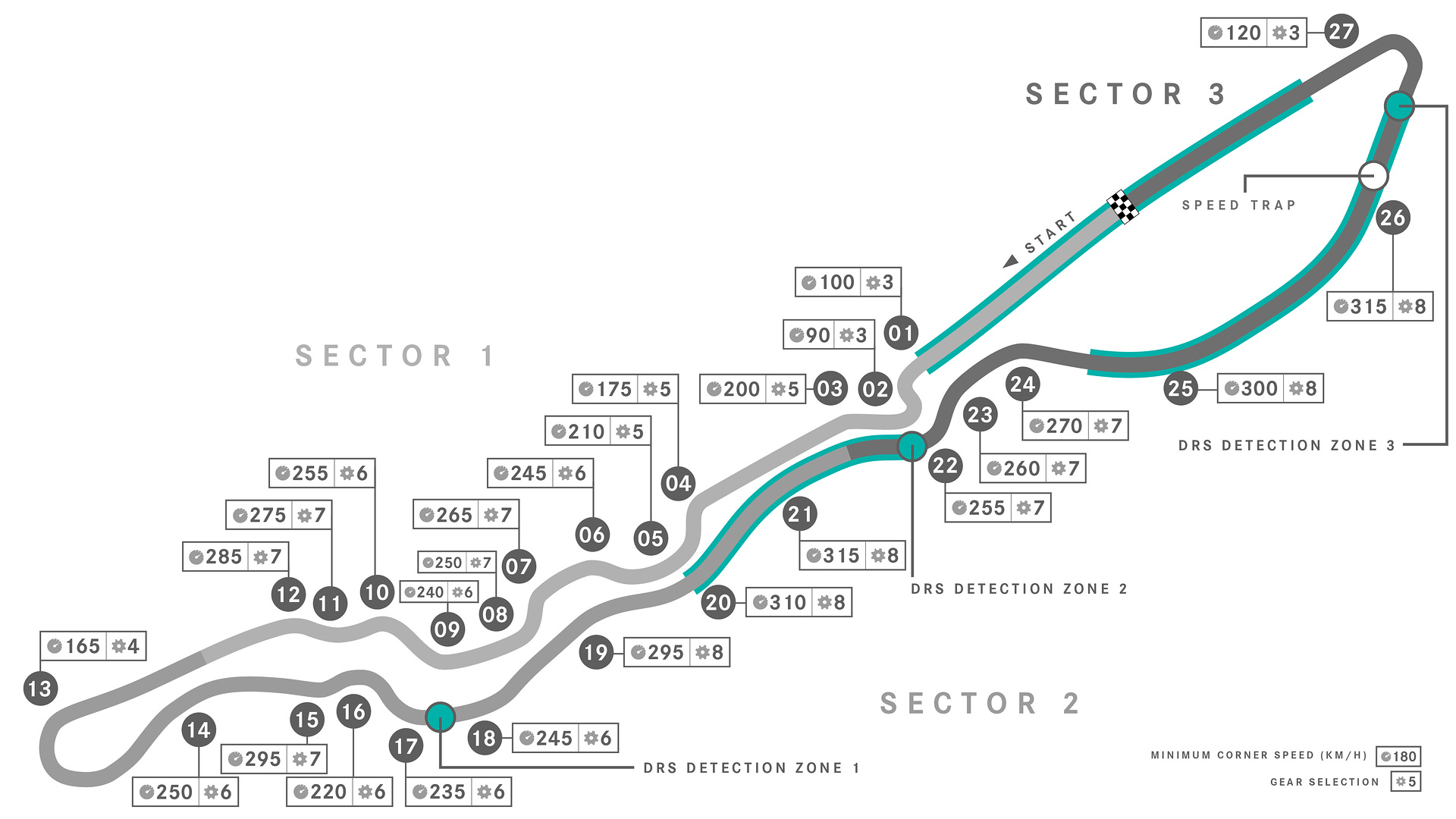 It's not a surprise that the Jeddah track's going to be very fast. That was the whole point when the track was first unveiled.
But whether it's the distraction of the title fight, the fact the circuit's been in a race against time to be finished, or just that grand predictions a year out from the race don't really hit that hard – I wasn't prepared for some of the numbers that have emerged this week.
Mercedes issues a preview of each event where it gives various stats and a circuit map featuring cornering speed estimates.
Frankly, Jeddah's numbers are absurd. Across the 27 official corners (many are flat out sweeps) there is an average cornering speed of 143.5mph. That is obscenely quick. The three DRS zones and various 'straights' will boost the lap's average speed past 150mph. And 79% of the lap will be spent at full throttle.
It's going to be outrageously quick. And with no run-off in places, the punishing nature of street tracks may well be exaggerated this weekend.
This is almost like sector three from Baku but as an entire lap. Will it make for great racing? No idea. Few tracks do though. This should at least be spectacular to watch and guarantees an ever-present threat.
It might be even faster than the simulations
Gary Anderson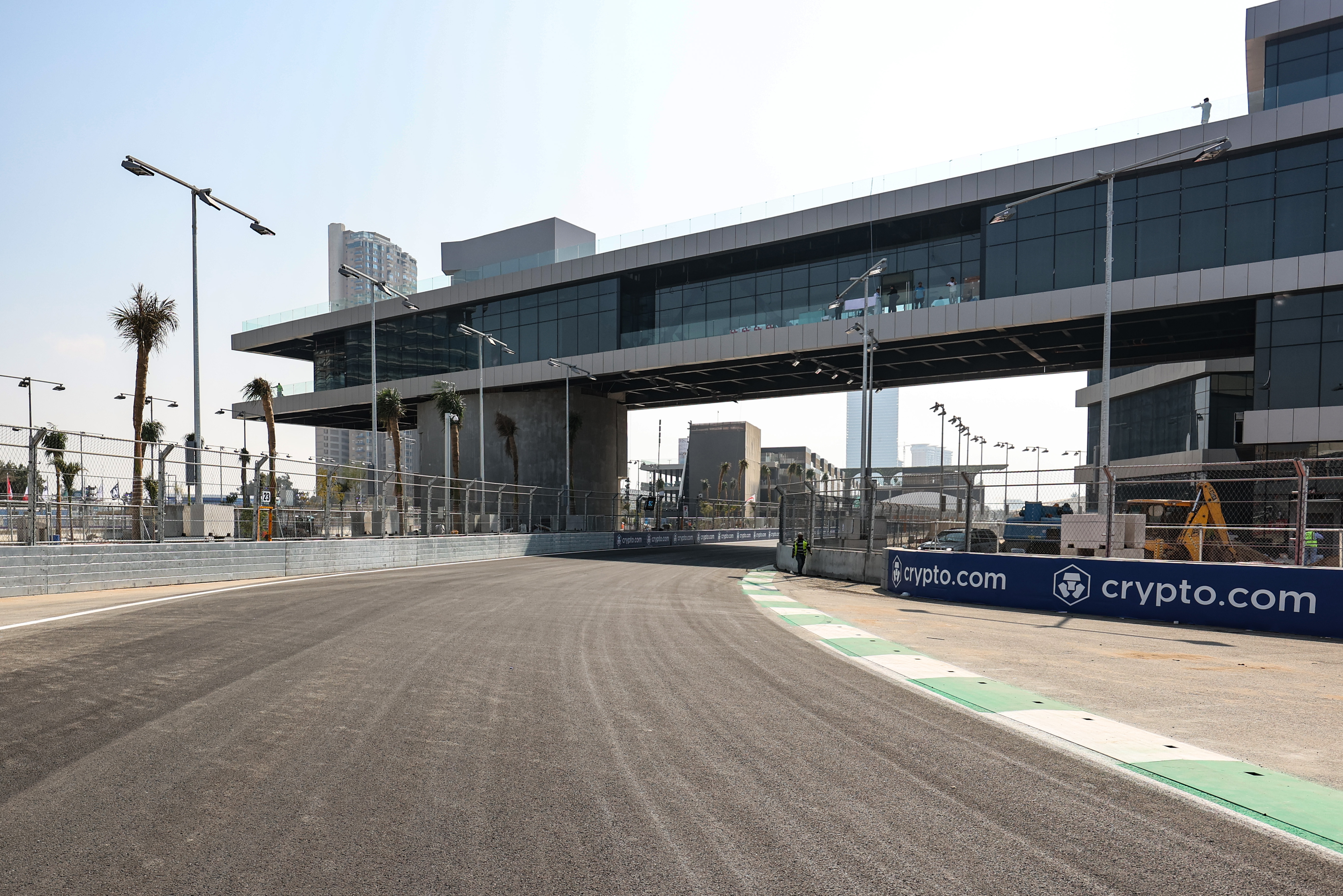 What has been created in Saudi Arabia has the potential to be one of the best 'new' – or at least modern – tracks F1 will race at this year.
There is nothing that gets your attention like a high-speed street circuit. If predictions are anything to go by, we are looking at almost 80% full throttle and in excess of 155mph average speed – and I wouldn't be surprised if it was a bit faster than that.
At those speeds, and with walls lining the circuit, there is no room for error otherwise you pay the price very quickly. This is one race where we won't be complaining about track limits, as other than a few run-off areas these are self-defining.
From the simulation I have seen, all the fast sweeping corners look fairly blind. You will need a good high-speed balance for those otherwise you will just eat up the tyres.
However, it does have a couple of switchback corners where if you can get side by side with another car, real overtaking might just be possible.
Otherwise, it will be down to the three dreaded DRS zones.
A new circuit and a new surface means that the drivers and teams will all be getting a better understanding with every lap run. This is not a great time to lose too many laps with accidents, incidents or reliability problems.
Drivers who keeps their noses clean will benefit the most.
Is bigger/faster/more really necessary?
Edd Straw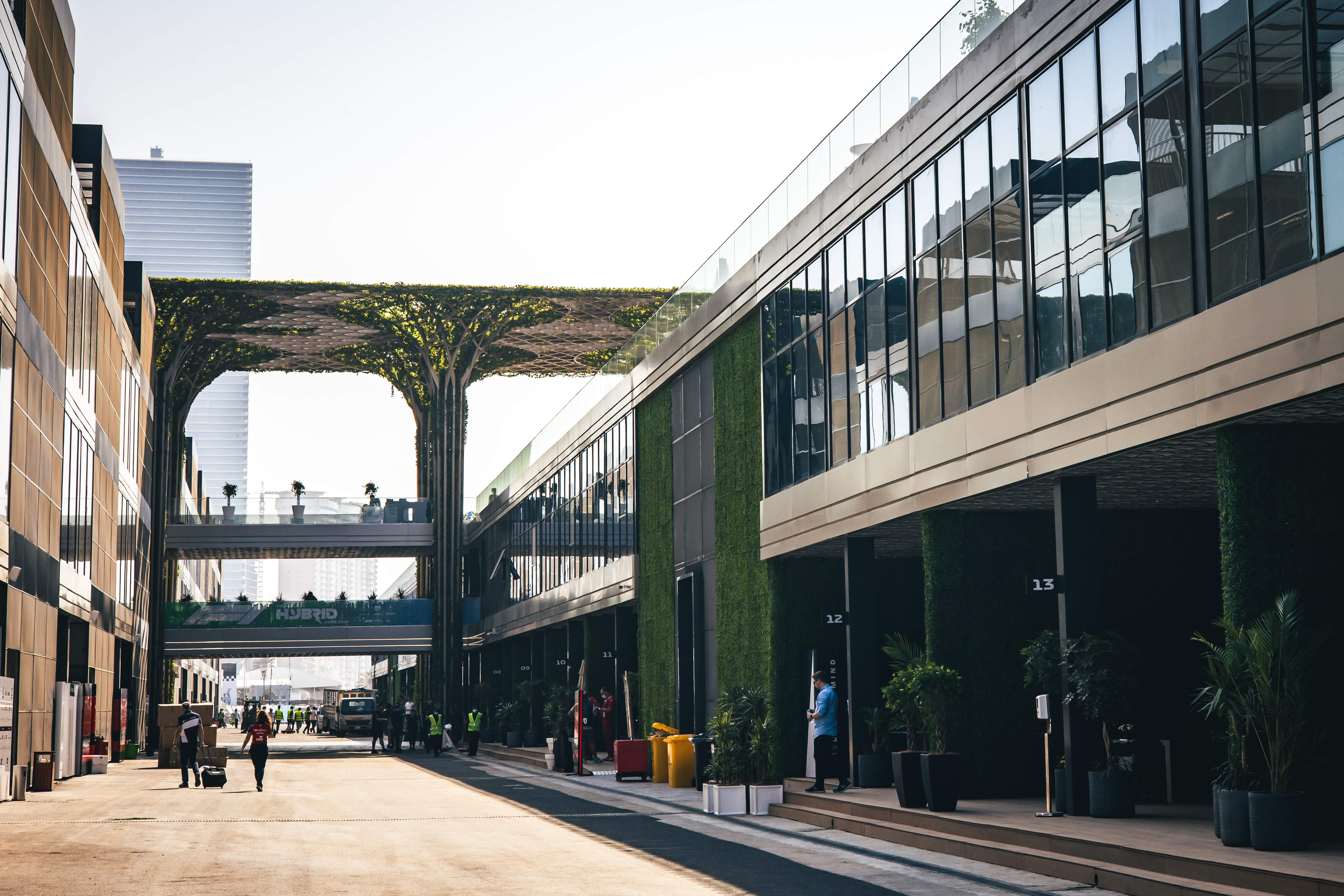 The Jeddah Cornish Circuit appears to be a distinctive and challenging circuit, one that's a far cry from the typical street track full of 90-degree turns.
That's a positive, but it is another circuit that matches the relatively recent trend of every track having to have its own USP. It's the second-fastest track on the calendar with 27 turns – it's very 'bigger, faster, more'.
That in itself isn't a problem but the desire to have some halo characteristic for so many new tracks – the fastest street circuit, the longest straight, the biggest hill, the 'oh look there's an expensive hotel on top of it' – isn't necessarily best serving F1.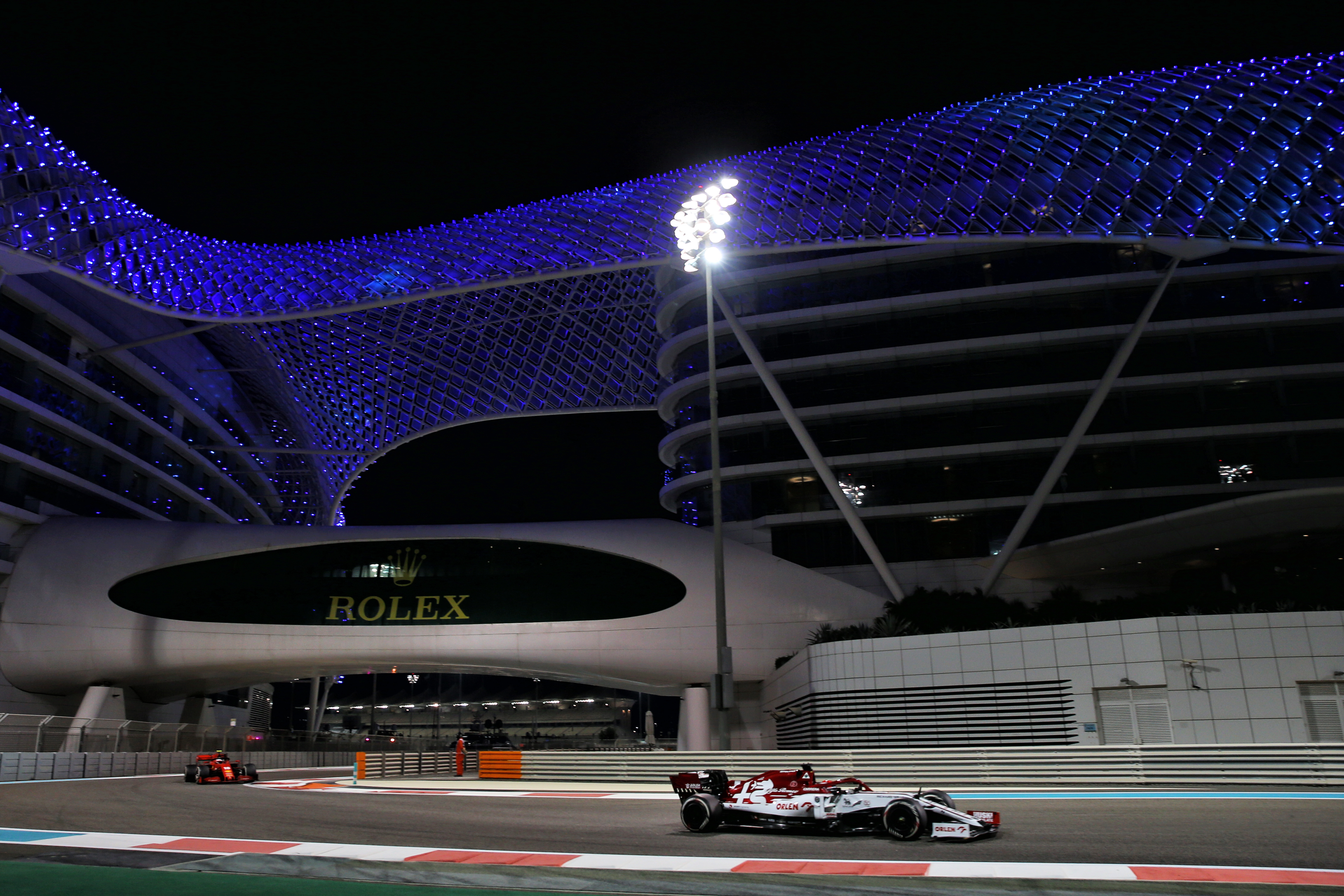 The best tracks provide a blend of challenges and that can often produce the most interesting racing too. While that might seem a recipe for blandness, it isn't because there's the chance to focus on the myriad factors that actually make a great track.
The companies that produce tracks generally do an outstanding job within the constraints they are presented with. No new track is painted on a blank canvas and the array of rules and regulations they have to work within lead to many of the unpopular qualities people associate with modern 'Tilkedromes'.
But the most important thing is that new F1 tracks, and there will be more to come, must not be all about trying to one up each other for 'sellable' features.
Trialling it on F1 2021 gives off 'fantasy track' vibe
Glenn Freeman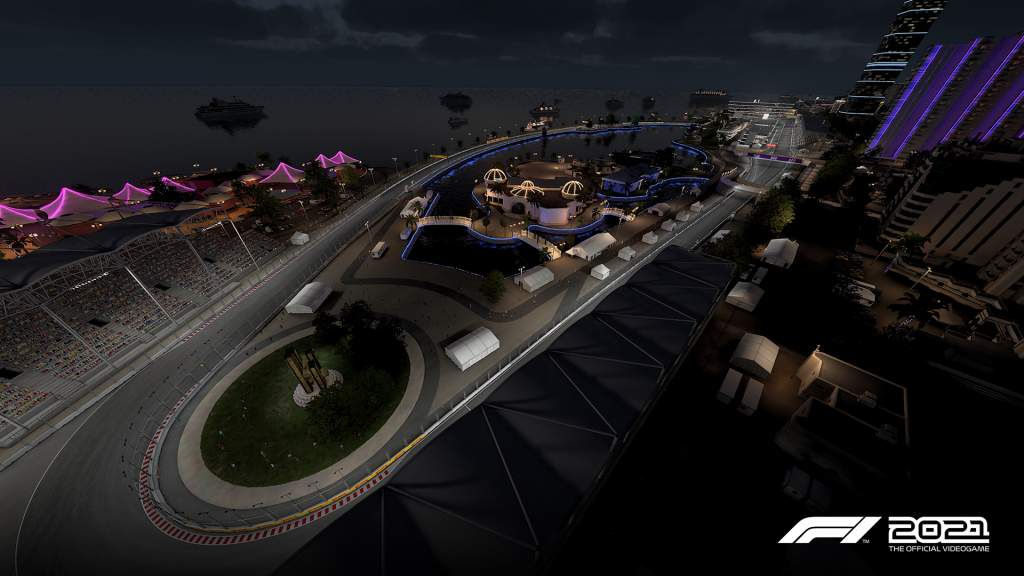 The best way to get a feel for this track is to drive around it. Fortunately it's been available in the F1 2021 game for a few weeks now, so we gave it a go.
As expected, it's fast. With seemingly endless sequences of high-speed sweeps it has a bit of a feel of a fantasy track, like someone designed it just to have a constant stream of corners without remembering to put enough straights in.
That should mean the drivers have fun. But will it be entertaining from the outside? It's very hard to tell.
The tight Turn 1-2 left-right is the obvious intended overtaking point on the lap, with the two straights prior to to it featuring DRS zones to facilitate that. The question is if the rest of the lap will string the cars out so much that those DRS zones become ineffective – or even worse, if nobody can keep within one second of the car ahead – utterly pointless.
After the tight start, the first half of the lap seems to have the slightly more demanding corners. They're still quick, but they're not quite as open and free-flowing as the sweeps later in the lap. That feels like it has the potential to spread the cars out.
If the corners in the second half of the lap are so easy that they're not actually asking much of the cars – particularly aero-wise – then perhaps it will be easier to follow through some of those.
If that's the case, then the DRS zone leading into a pretty tight final corner is surely intended to help set up moves down the start-finish straight, rather than turn the last turn into a passing place in its own right.
The only thing we can be certain of is that F1 doesn't have another track like this on its calendar. Let's hope it produces some good racing once the novelty factor wears off.