"He really loved the Dakar. I'm sure, after maybe next year or two years later, he will come."
Cross-country rallying maestro Nasser Al-Attiyah's belief that Fernando Alonso will be back to the Dakar Rally may come across as wishful thinking – after all, many a motorsport category would be keen on the crossover appeal of a transcendent Formula 1 superstar.
Yet Al-Attiyah's view is not only seemingly informed by their personal conversations, but even outwardly passes the sense check.
Alonso has alluded to his new two-year F1 deal (rumoured to have an option for a third) with Aston Martin being his last, but intends to "always be driving". And despite the fact that the Dakar isn't the missing piece in his quest for the Triple Crown of Motorsport – the Indy 500 is – a Dakar return feels like the most romantic future option, which is something Alonso himself seems to recognise.
The two-time F1 champion was broadly competitive when trying out the Dakar for the first time in 2020. He benefitted from a strong package – a Toyota Hilux prepared by the Gazoo team that has been a perennial frontrunner with Al-Attiyah and Giniel de Villiers, with Dakar bikes legend Marc Coma stepping in as co-driver – and ultimately reached the finish in 13th, 4h43m down on the winner.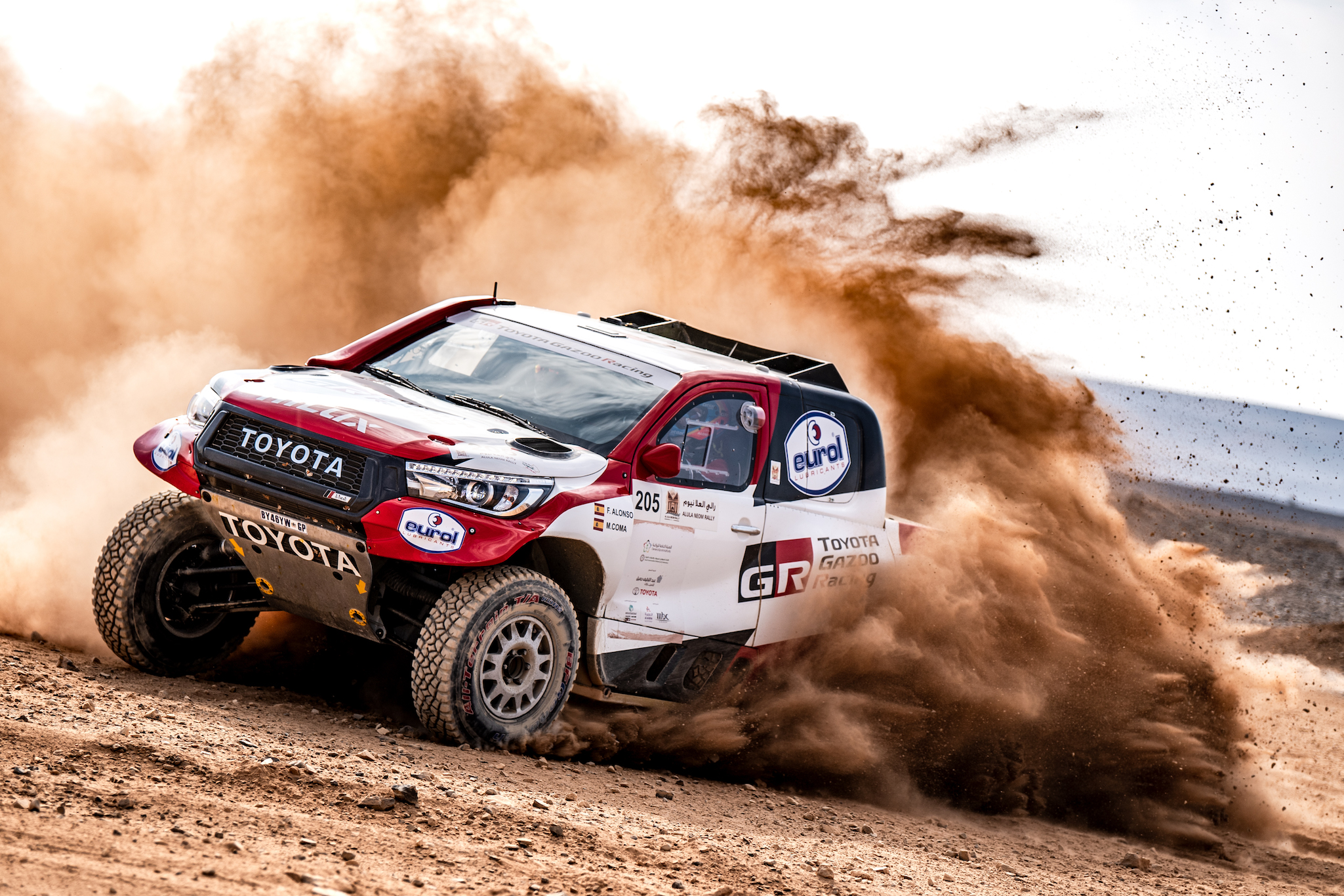 Just over an hour of that time loss could be tracked to a pair of stages in which he was halted by repairs for a damaging rock impact and a roll. He was otherwise reliably there or thereabouts, a top-seven finisher on half the stages – with the highlight a track position-aided second place on Stage 8.
"I knew Fernando from F1 but never I met him, suddenly when I joined the team in 2020 and the team asked me to teach Fernando in the sand dunes, three days in Qatar under 50 degrees, and it was really an amazing job," Al-Attiyah said during the recent FIA Prize Gala.
"He's very, very talented. And what he did for the first time in the Dakar – he showed the speed. For this kind of race you need to have really experience.
"Because, if you see the history of Dakar, you need to have like four, five, six years' experience, and then you win."
Al-Attiyah's first of his four wins so far came on his seventh attempt in 2011. And the list of winners in the marquee car category at the rally is indeed a closed club as of late – its most recent first-time winner was Nani Roma in 2014, and even Roma had had a previous Dakar bikes triumph to his name.
Sebastien Loeb, the towering rally great, has now had six cracks at the Dakar and is yet to win, even though he proved a quick learner and has reliably been super-fast in rally-raids.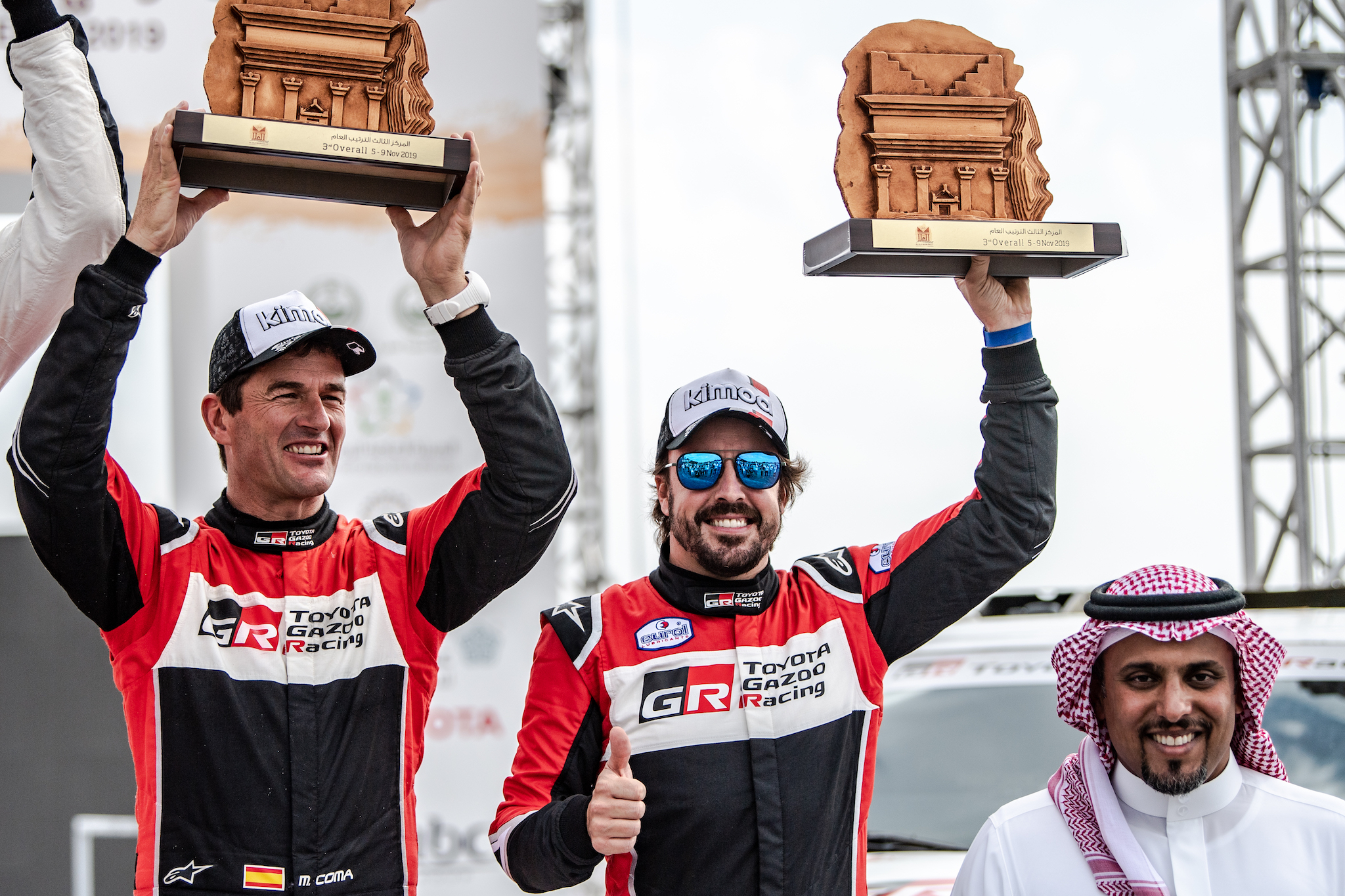 That should be daunting for Alonso, who had been clear in the immediate aftermath of his maiden Dakar that there would be "high expectations" for a comeback and that "logically if I do it in the future, I will try to do it to win".
And yet, somewhat perversely despite how good Alonso looked on his 27-lap-leading Indy 500 debut back in 2017, he may have reason to feel better about his chances of a paradigm-shifting Dakar triumph than completing the Triple Crown.
In the past five editions of the Dakar, seven different drivers finished in the top three. For the past five Indy 500s, the number is 12. Yes, IndyCar turnover is higher compared to Dakar's top echelon in terms of who makes up the entry list, but there's also a bigger performance variance and tighter margins once you do get to the level you need to be.
None of that is to say that the Dakar is easier or harder. But Alonso, who followed his Indy 500 debut with two outings in sub-par equipment (one yielding a brutal failure to qualify, the other a simply quiet race), may well see his path to a winning position in the Dakar as more straightforward.
That could be argued as a ridiculous notion given someone like Loeb is still waiting for his first win. After all, of the three legends who have been keeping Loeb out of the club – Stephane Peterhansel, Carlos Sainz and Nasser Al-Attiyah – only Al-Attiyah is younger than 55.
So it's logical to think that a new elite Dakar generation is on its way, with sometime WRC regular Yazeed Al-Rajhi and the ever-versatile Mattias Ekstrom both credible, stage-winning names alongside Loeb – but they do not have the massive built-in experience advantage over Alonso similar to the likes of Peterhansel and Sainz enjoy.
Of course, that might not necessarily inform Alonso's thinking. But, in terms of a Dakar future, the tea leaves are there to be read.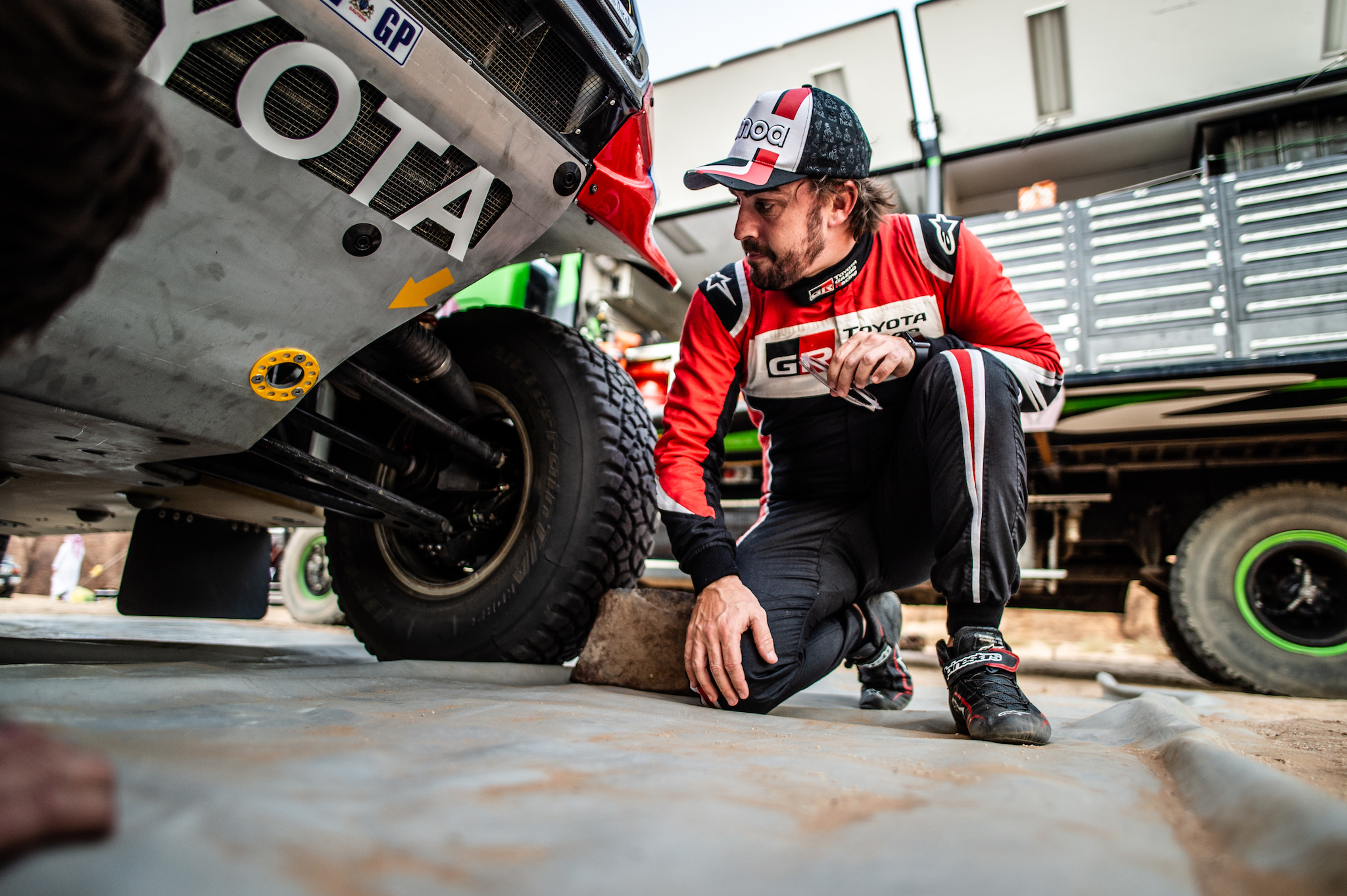 In 2020, ahead of his F1 return, he told Sky Sports that the Dakar was the most rewarding challenge of an F1 sabbatical that included a Daytona 24 Hours triumph, a WEC season that yielded two Le Mans 24 Hours wins, and the aforementioned two Indy 500 entries (as well as some pretty impressive esports showings).
Earlier this year, he admitted the Indy 500 became "less of a project" for him following the introduction of the aeroscreen device. And now, he has particularly emphasised the difference, in his position, between winning the Dakar and adding another circuit racing accolade.
"Sportscars is amazing, but in a way, winning the championship and winning Le Mans and Daytona, maybe I don't have the excitement to achieve, again, something.
"While in Dakar, for example, if I win one day the Dakar Rally, I don't think that there is any precedent of doing that."
Aston – who Alonso hopes to remain involved with in some capacity beyond his F1 driving days – probably isn't coming to the Dakar anytime soon, although its long-time partner Prodrive has a programme. And on Toyota's side, Al-Attiyah says "still I push for Fernando, to have him again in the Dakar".
"Still we are talking. We are waiting for him."
What the contractual considerations and questions of brand synergy would look like in such an event is a matter for way down the line. Alonso will have too much on his plate in marching Aston towards its lofty F1 targets and is still a great enough grand prix driver that it would be a shame for that to be diluted by any outside distractions.
But once that chapter is closed, the signs sure look pretty good for the resumption of a historic and enthralling Dakar quest.