The Netherlands has had a remarkable run of success in motorsport over the last decade or so, ranging from the headline triumphs of two-time Formula 1 champion Max Verstappen to the feats that Robin Frijns and Nyck de Vries have produced in various series.
But it wasn't always like that. In the early 1990s, a tenacious Jan Lammers apart, there was a dearth of good racing news stories coming from the lowlands.
There are a great many stereotypes in motorsport. But when it comes to one Dutch racing exploit, it really reads like a script from a trashy B-movie.
It featured a linchpin character who derived his livelihood first from selling tulips – before moving on to cannabis.
It's not believed he lived in a windmill but Charles Zwolsman Sr was, according to one of his racing partners, a charming, engaging and committed racing driver and one who had a great deal of passion for the sport.
Cor Euser, pictured below, is one of those former acquaintances.
Euser's career, by the early 1990s, had pivoted from being a gritty, talented but perennially skint Formula 3000 driver to making his mark as a sometime Group C giantkiller.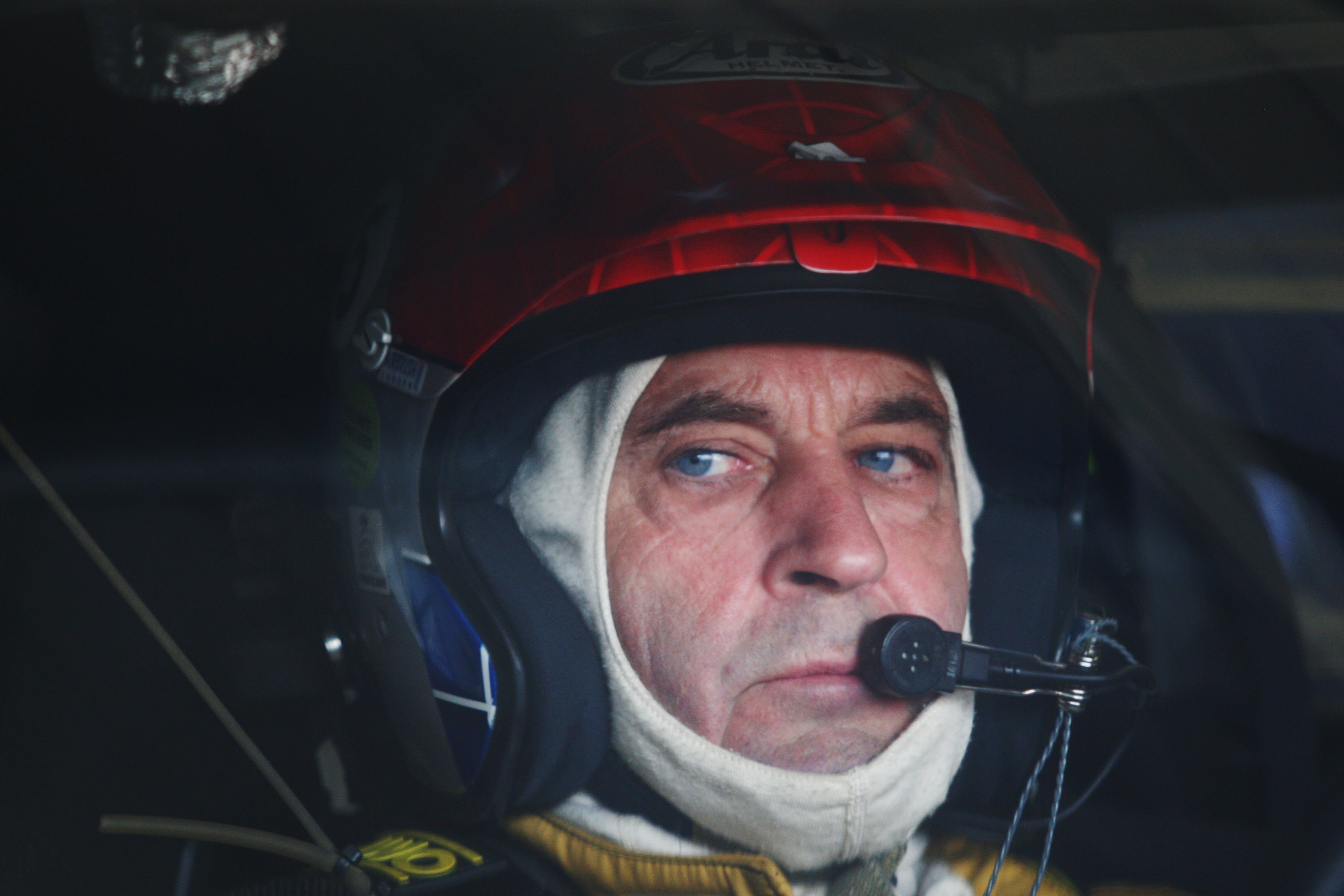 A moustachioed (in his earlier years) tough campaigner, Euser was ferociously quick on his day. He was one of those drivers that the more gnarly horsepower you gave him the quicker he went.
Euser was never going to get to Formula 1, and even by the standards of the 1980s he was somehow unfashionable. But he had a pure love of racing that still served him well across the racetracks of Europe and sometimes beyond in GTs, touring cars and, in fact, anything that came his way.
The day he met Zwolsman, in the early 1980s, he immediately recognised a kindred spirit when it came to affinity towards motorsport.
"I knew Charles from when I started racing, he was in the flower business [mainly tulip bulbs] and he made some good money from that but I think it ended badly," Euser tells The Race.
"At that time, he was one of our racing guys, we all worked hard to survive, and then I lost contact for a couple of years."
Zwolsman had started to expand his importing and supply of hashish (a drug produced by the compression and processing of cannabis plants) which he mainly sourced from Morocco and Spain. By the late 1980s, he was a wealthy man and his business, unknown to Euser and many others, was sophisticated and large-scale.
"He went 'left' when he should have turned 'right', if you know what I mean," says Euser.
"In Holland, you can buy soft drugs on any corner or in any coffee shop. The only problem is the coffee shop can legally sell but there is no 'legal' dealer for it.
"The coffee shops are charged just for the turnover and the tax, and so the tax is paid in Holland from dealing in soft drugs, but there is no invoice from where it was bought, etc.
"I didn't know too much about his business at that time because I'm a racing guy. I respected Charles as he was a racer. He was a good driver and he was a good person to deal with.
"I never smoked a joint in my life. But I know one thing. Somebody has to import it because they sell it in the coffee shops and it's also so big for tourism.
"The tax people will tax the coffee shops for selling the drugs. The system was crooked then and maybe still is, I don't know."
It was this system that ultimately became Zwolsman's downfall. But before that, there was a lot of racing to be had. The presumption has always been that he financed a lot of – if not all – of his racing via the vast profits he made from his particular business. But Euser questions that notion.
"Euroracing [the team which Zwolsman drove for in 1992] was set up by Dick Verburg, who went on to set up the MPS airplane simulator business," he says.
"Dick was in charge the whole time. Everyone said that Charles was the owner of the team. But it wasn't true.
"He had all kinds of sponsors on the car and he paid the team by bank transfer and they charged VAT on that. We had Japanese and German sponsors, so the rumour that the team was financed by drug money is not true.
"We had Stefan Johansson with us, Jesus Pareja with Repsol money, too. So, it's a little bit unfair to insist that the team was run on drug money."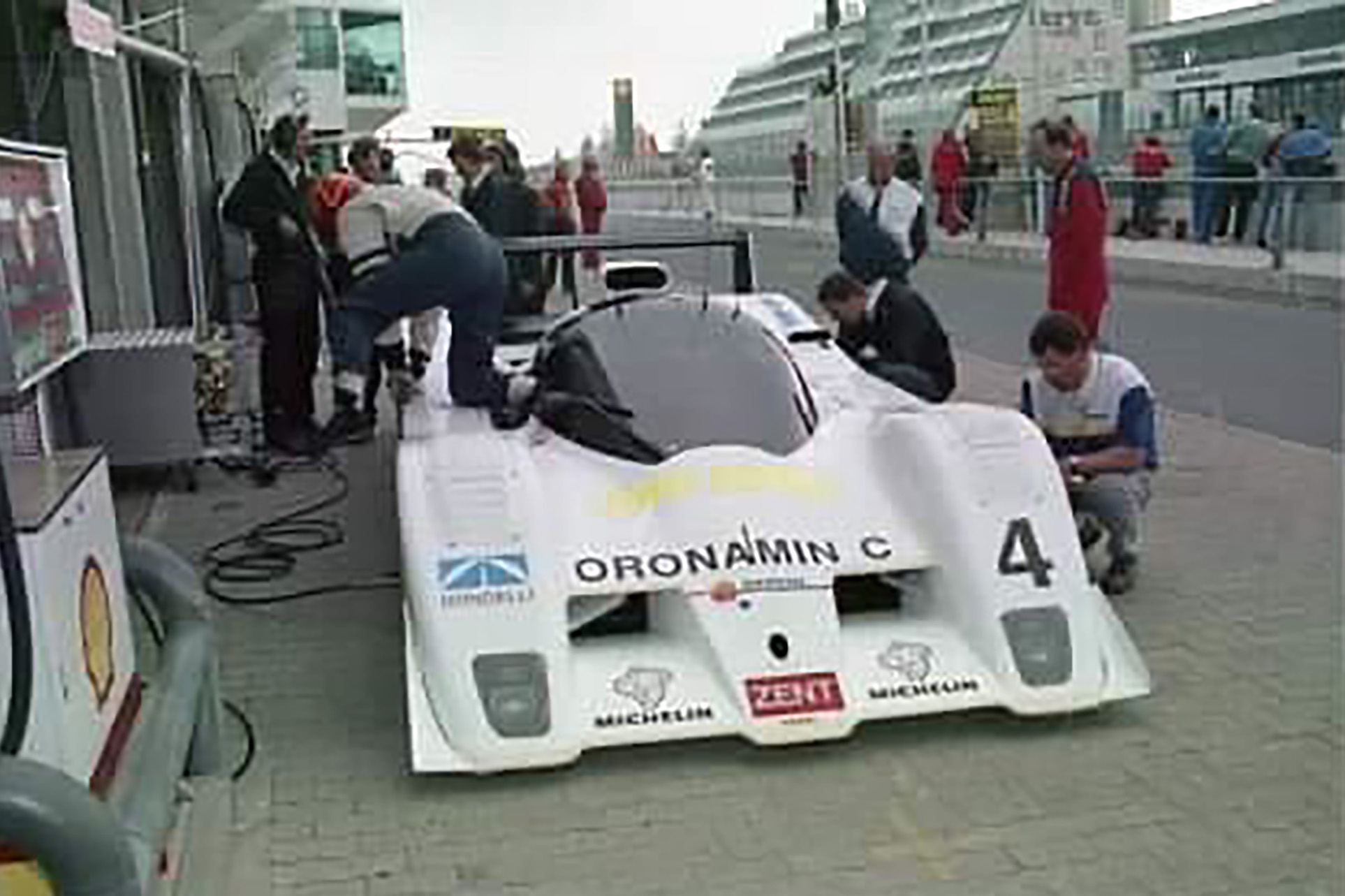 However, Euroracing certainly had ambition. In 1991 it ordered a pair of the new and dramatic Lola T92/10 Group C cars designed by countryman Wiet Huidekopper.
Euser was partnered with Zwolsman, while a second car was initially run for Pareja and Johansson.
The car clearly took some cues from the game-changing Jaguar XJR-14, including an outrageous rear wing. Downforce-wise this packed a punch – too much of a punch, according to Euser.
"I did the first kilometres in the car at Silverstone and I remember that the car was porpoising immediately," he recalls.
"Even on the Hangar Straight, I told the mechanics I have to shift quickly from fifth to sixth, because my hand on the gear lever was getting stuck between the chassis and it was flexing so much!
"The gear lever was going forward as the speed got higher and higher.
"Eventually we found out that the gearbox was flexing on the engine and also the pick-up points from the engine bay and even the chassis. It was mad!"
The Lola had featured an old IndyCar gearbox and after several brackets were made to add rigidity it was believed the issue was fixed. Not so.
The gearbox was too weak for the levels of downforce generated by the huge rear wing and underbody. The car was literally being pulled slowly apart around the corners and when going up through the gears.
"Later in the season, at a general test, Martin Brundle was there in an F1 Benetton," recalls Euser.
"I remember that he was downshifting into the Bridge corner and complex and we were flat because they didn't have the downforce we had to play with."
That sounds fanciful but Euser's recollections tally with others who remember seeing that remarkable generation of Group C car.
Indeed, the polesitting Peugeot 905 Evo1B of Derek Warwick at that year's Silverstone race would have qualified 13th for F1's 1992 British Grand Prix!
But as for the Euroracing Lolas, they were still beset by transmission issues and the team never really got on top of them.
Only at Le Mans did one of them really get into its stride and unfortunately for Euser it was the sister T92/10 Judd of Heinz-Harald Frentzen, Shunji Kasuya and Zwolsman Sr – drafted across from Euser's car, which he shared with Pareja.
Zwolsman's move to the other car had, in fact, come after his own lasted just four hours before the inevitable transmission gremlins manifested themselves again.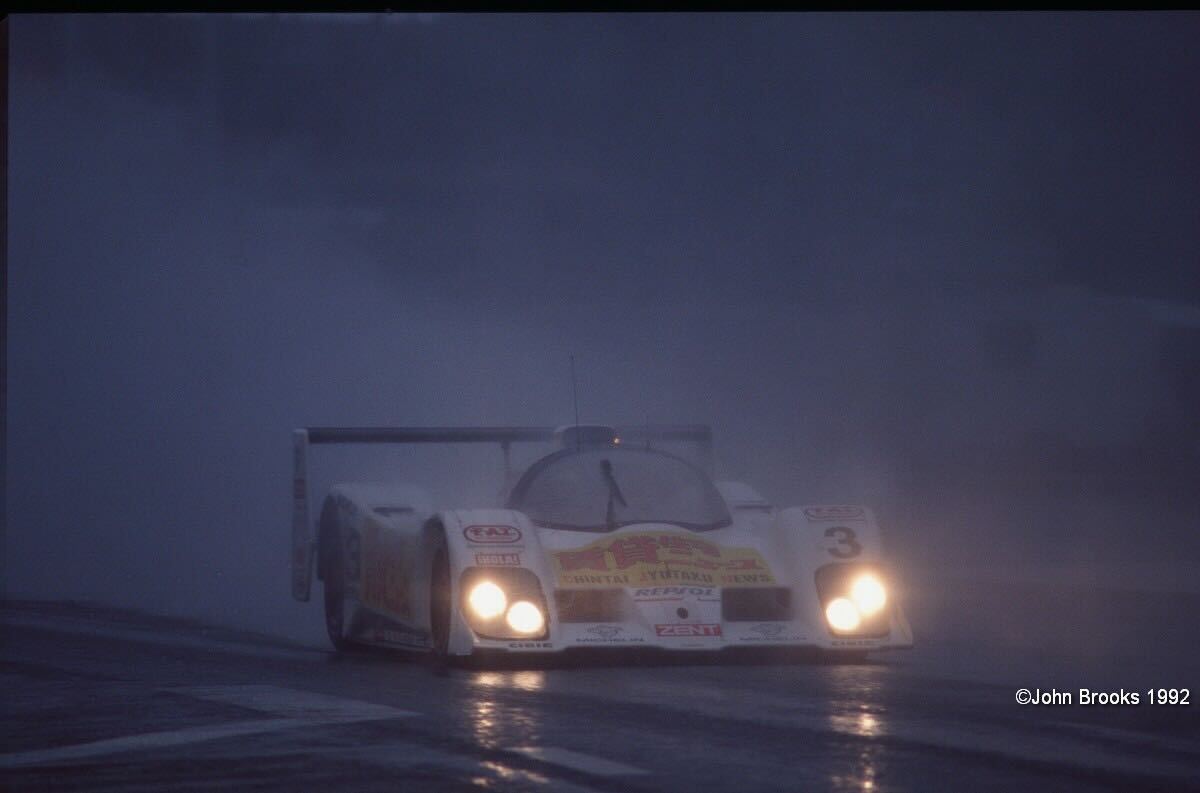 While Zwolsman had limited running, Frentzen thrived and subsequently re-engaged his career after a disastrous F3000 spell in 1991 with Vortex Motorsport. Yet, Zwolsman had not been far off the pace.
"Charles did OK, he could be decent," remembers Euser.
"He was my co-driver and he was my friend also. I miss him a lot because he was a great character in motorsports.
"He was such a person who never ever asked me one detail or doing something for him which was related to the unfortunate side of his life.
"He was a sportsman, he was my co-driver and my friend. That's the good side of him, that he never dragged me into that s*** outside of the paddock."
After 1992 Zwolsman was sentenced to six years for drug trafficking and money laundering.
Incredibly, the crown prosecutor in his court case, Jo Valente, had been one of Zwolsman's Sports 2000 series racing opponents in the 1980s!
Some still maintain that Valente was particularly keen on getting Zwolsman behind bars because of some unsettled racing rivalry.
Even from prison, Zwolsman still kept his business running efficiently and there were reports he made 14,300 phone calls while incarcerated. These calls were not believed to be discussing motorsport-related activities!
After several spells of imprisonment, Zwolsman finally enjoyed some freedom, just as his sons Charles Jr and Ross embarked on racing careers of their own.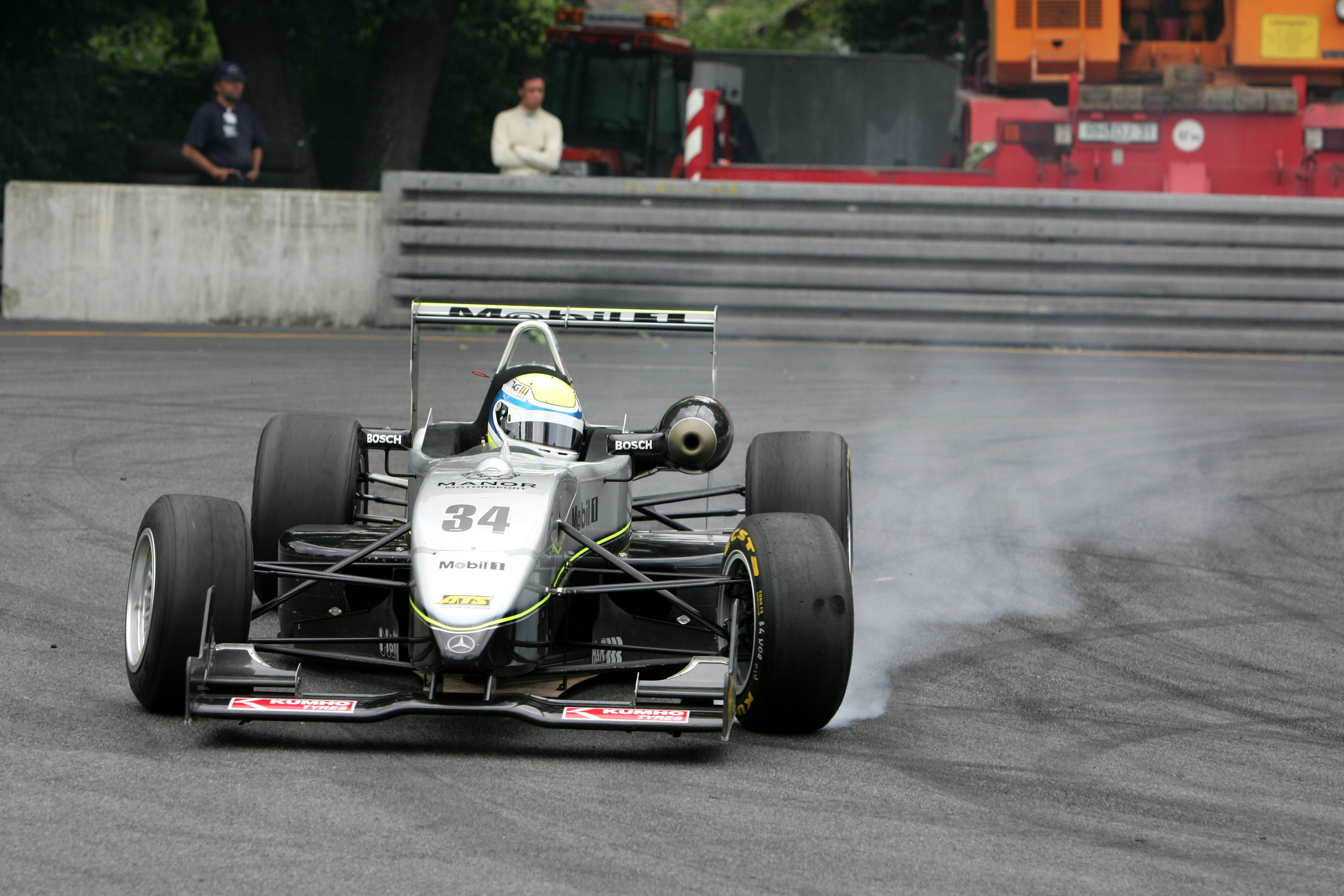 Indeed, Zwolsman Jr (pictured above) was team-mate to Lewis Hamilton in the European F3 championship of 2004 at Manor Motorsport. That year he peaked with a third place at the Hockenheim finale, beaten only by winner Nicola Lapierre and runner-up Hamilton – but that was one of only two points finishes all season.
Zwolsman Jr wasn't generally a frontrunner and his career petered out after an average season in Champ Car with Eric Bachelart's Conquest Racing team in 2006 – bar a single year in the Le Mans Series (now the World Endurance Championship) with the team later known as ByKolles.
His racing exploits would be dogged by some controversy as he was pursued by authorities on the assumption his career had largely been financed by his father's activities.
He was cleared in 2016 of any wrongdoing and continues to work in the industry in the simulator and driving training spheres.
Zwolsman Sr was equally passionate about promoting and pushing his sons in racing. Renowned Dutch racing journalist and media specialist Rene de Boer recalls an eye-opening experience with him in 2004.
"I like Charles, he was a racing fanatic and a pleasant person to be around," says de Boer.
"I was doing press work for Opel in DTM and he came in 2004 and wanted to talk about the possibility of setting up his own Formula 3 team for his sons, and he wanted to use Opel engines.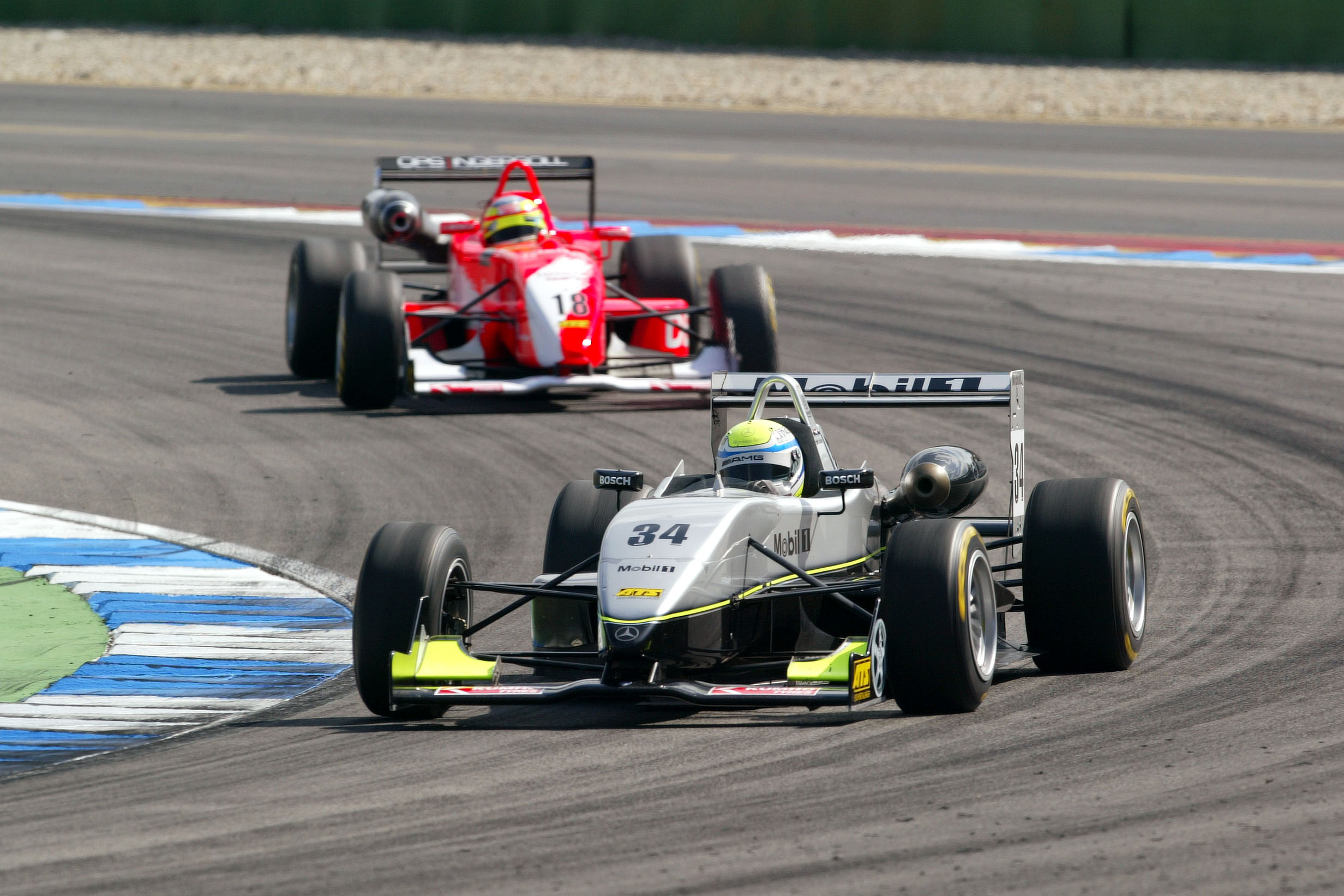 "He came to the hospitality and he said 'can I have an extra chair?' and I thought, OK, maybe it's because of his leg, as it was known he'd broken it after jumping out of the window when he was in prison the first time!
"But it turned out to be it was not for his leg, he put a suitcase on that extra chair, and he opened it.
"I've never seen anything like it. There were 20 mobile phones in this suitcase, and they were all ready to pick up or whatever. They were all just standing in rows on charge waiting for something logistical, shall we say!"
Zwolsman Sr was summoned back to prison in 2009 for possession of 2000kgs of hashish, some firearms and involvement in some cannabis farms.
"When he was in jail, I didn't speak to him," says a wistful Euser.
"Then I saw him when he came out and he was free again, he was in a Ferrari with a very nice lady. He said 'I just got out and I thought I'd better keep living because life can be short'.
"That's what he said and those really were the last words he said to me."
A few months later Zwolsman was found dead in his prison cell. No official cause of death has ever been made public.
A remarkable life on the edge was over and at the funeral Euser and de Boer were the only members of the racing industry present to pay their respects, with Euser "saying some words to remember a guy I really liked".
"It was really strange, quite surreal actually," recalls de Boer.
"Cor was there and then there was me and just a lot of, how can I say, quite shady people.
"I'd also never seen as many undercover cops in my life. It was so obvious, so strange."
Zwolsman had died as he had lived. Caught up in scenarios he wanted to control but eventually couldn't.
It was the complete opposite of how his love and hold on racing played out and how he is remembered by those that came across him in the paddocks of the world.
Photos courtesy of Willem Staat, John Brooks, Jakob Ebrey and XPB.