After making history by becoming the first African-American winner at NASCAR's top level in the modern era, Bubba Wallace opened up about the toll of the last two seasons of being in the thick of the anti-racism movement – and the backlash against it – while trying to make progress in the Cup Series.
Wallace, who achieved his first Cup win at Talladega on Monday, rocketed into the wider spotlight with his equality campaigning in the wake of George Floyd's death.
Then driving for Richard Petty Motorsports, he ran a special 'Black Lives Matter' livery on his car at Martinsville, helped back NASCAR's ban on the Confederate Flag from its venues and generally became one of the most visible athletes in America at that time, especially as many other sports were halted in their tracks due to the pandemic.
Things came to a head at Talladega last year when Wallace found what appeared to be a noose in his garage. It was later decided the rope had been there for some time and wasn't an act of malice towards Wallace. He was then accused of using the incident as some sort of publicity stunt in unfounded accusations that followed.
Since then, Wallace moved teams for 2021 by joining the new 23XI team co-owned by top driver Denny Hamlin and basketball legend Michael Jordan.
There have been a few standout moments like leading the Daytona 500, and a second in the later Daytona race, but ultimately he only had two top 10s to his name entering Talladega last weekend as he and the team looked to gel and improve.
Wallace was leading the delayed race after 117 laps when rain struck again and as the event had passed the halfway point it was declared official and Wallace leapt from his pit box to celebrate.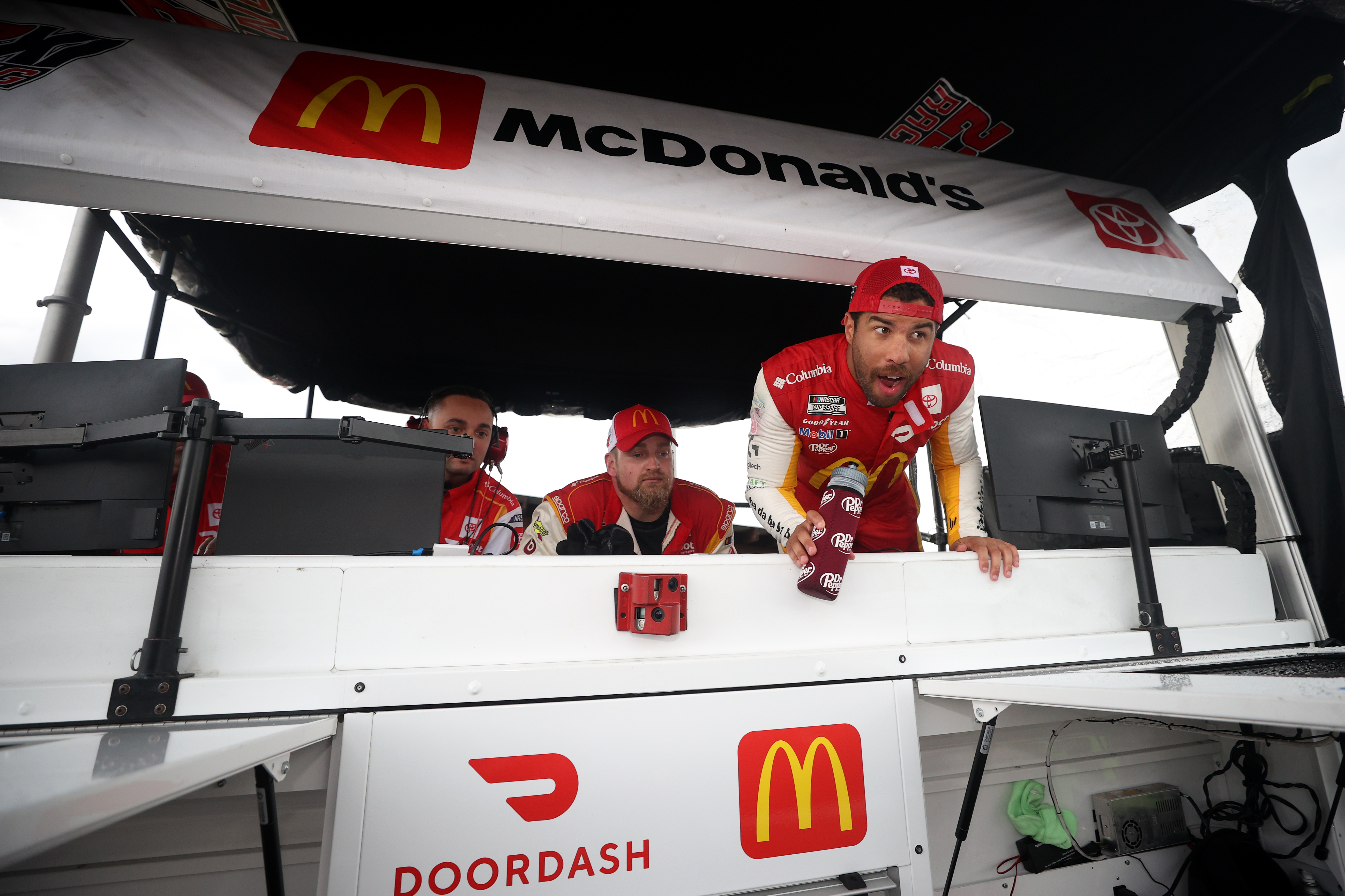 "This is for all those kids out there that want to have an opportunity in whatever they want to achieve, be the best at what they do," he said.
"You're going to go through a lot of bullshit.
"But you've always got to stick true to your path and not let the nonsense get to you, stay strong, stay humble, stay hungry.
A few words from MJ on our first Cup Series win in team history. pic.twitter.com/J35urIAXEY

— 23XI Racing (@23XIRacing) October 5, 2021
"There have been plenty of times where I wanted to give up. You surround yourself with the right people, it's moments like this that you appreciate."
Wallace's efforts to encourage equality – especially last year in the wake of Floyd's death – has had a huge impact on him. It no doubt affected his performance as an athlete as he tirelessly gave interviews and made himself available to help the cause.
However, for every person celebrating his actions there has been another criticising him or the movement he supports, which has come at a huge personal cost to Wallace as ultimately he continues to grapple with fighting for what he believes in while also trying to emerge as a leading NASCAR driver. The two things usually clash as he has to juggle his pre-race preparation with his off-track efforts.
After all, he had gone four years without winning a race in NASCAR until Monday, and Wallace is his own worst personal critic when it comes to addressing that.
His social media has been one of the casualties of this period.
"I've been off my main pages for a handful of months now," Wallace said after the race.
"It's helped out a ton.
"For me, I would go and read the comments. After a bad race, I would become one of those haters that doesn't know anything.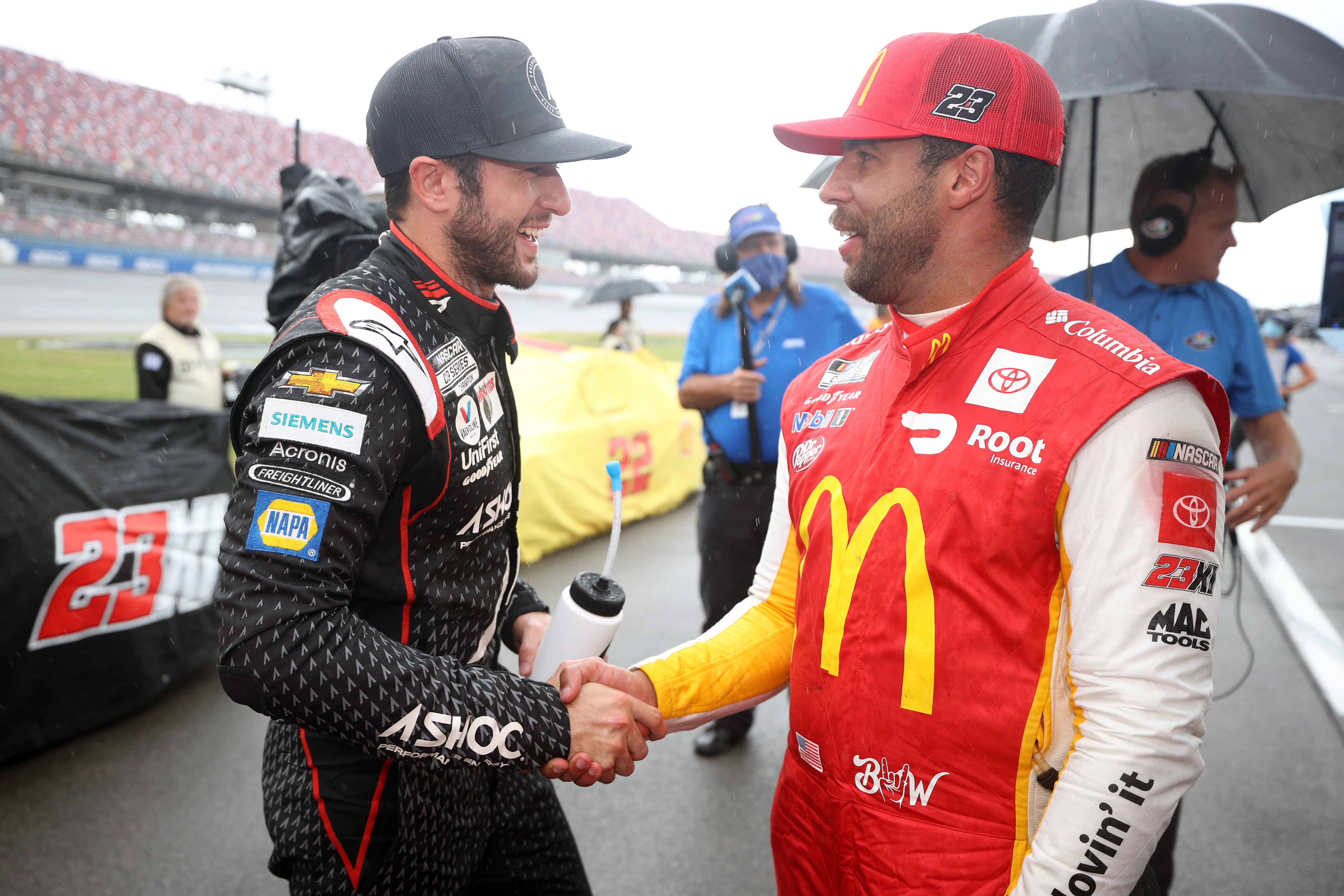 "I would become one of them. Just start telling myself a bunch of dark thoughts. It never helped anything.
"I said for good to get off the main pages there, go out and enjoy life, don't let people like that…
"In high school I was always worried about what other people thought of me. I finally let that go once I kind of graduated and matured a little bit.
Here's to you, @BubbaWallace. 🤘 pic.twitter.com/1YEcx4SIvx

— NASCAR (@NASCAR) October 5, 2021
"I'm not going to be able to please everybody.
"Doesn't matter if I won by a thousand laps or won a rain-shortened race, not everybody is going to be happy with it.
"That's OK because I know one person that is happy and that's me because I'm a winner and they're not."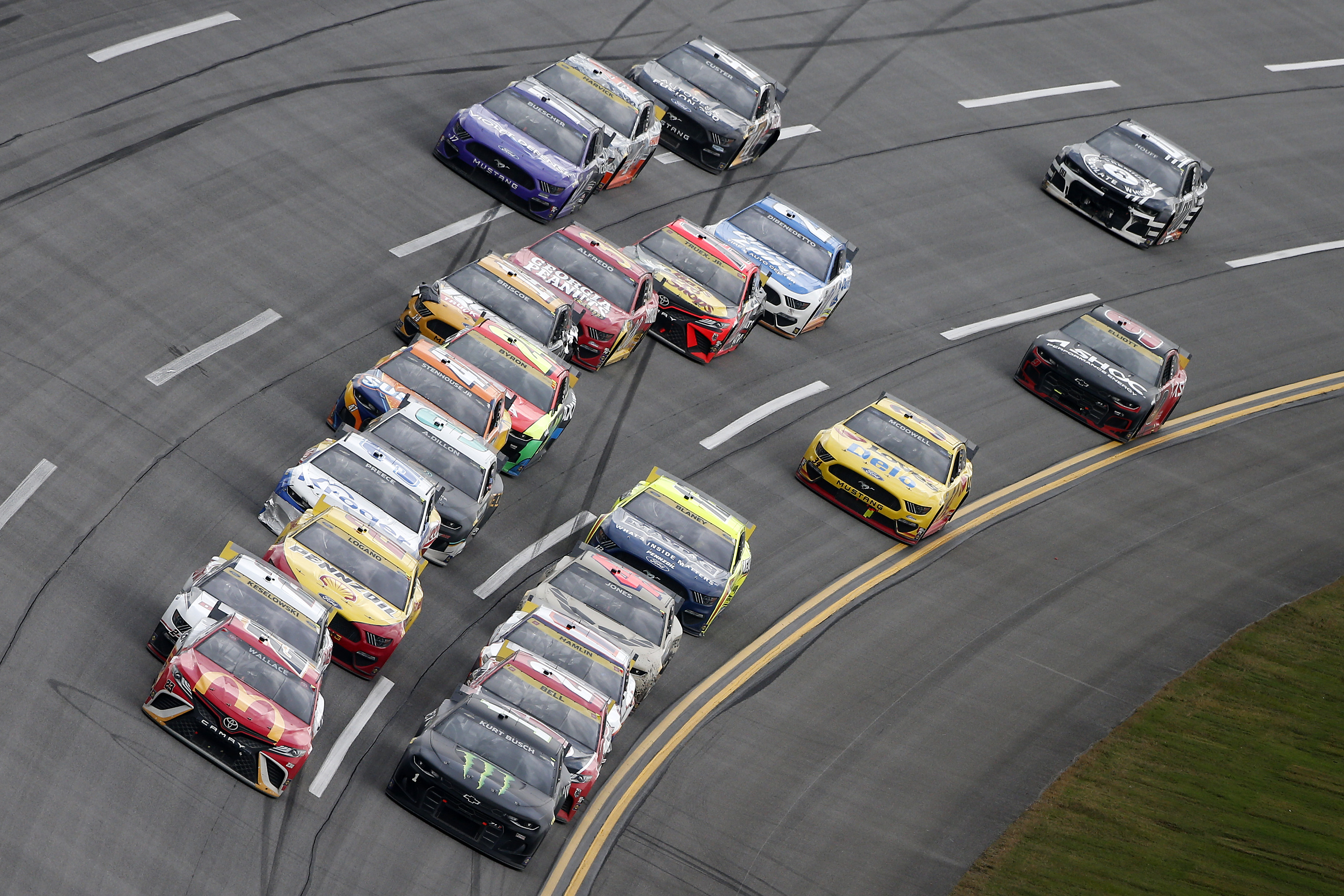 Restrictor plate races – at Talladega and Daytona on the 2.5-mile banked ovals – have been a source of hope for Wallace since his second places at Daytona in 2018 and again this year.
His preparation for races has evolved this year and he reckons that was a big part of helping him get a victory over the line.
Now Wallace is the first African American driver to win a top-level NASCAR race since Wendell Scott in 1963. Back then Scott went through his own battle for equality, often receiving the wrath of his rivals, even being outright robbed of victories and struggling to secure sponsorship and backing due to his skin colour.
Wallace cautioned there's still a long way to go to improve the current situation even 50 years on, but he again encouraged young people to get involved in the sport regardless of their background and reiterated his TV comments about having to deal with bullshit.
"I said it there on TV, you're going to go through a lot of BS when you want to stand up for what's right and be yourself, encourage others to do the same. So just be ready for that," he said.
"Don't let anybody else tell you you can't do something that you're so passionate about. Just always stay true to your craft.
"I support the next generation coming up through. This sport is tough. I'm going to give it everything I got to keep you from beating me.
"But if you are passionate about being where you want to be inside this sport, then be part of it. Stay true to it, never give up, just keep pushing."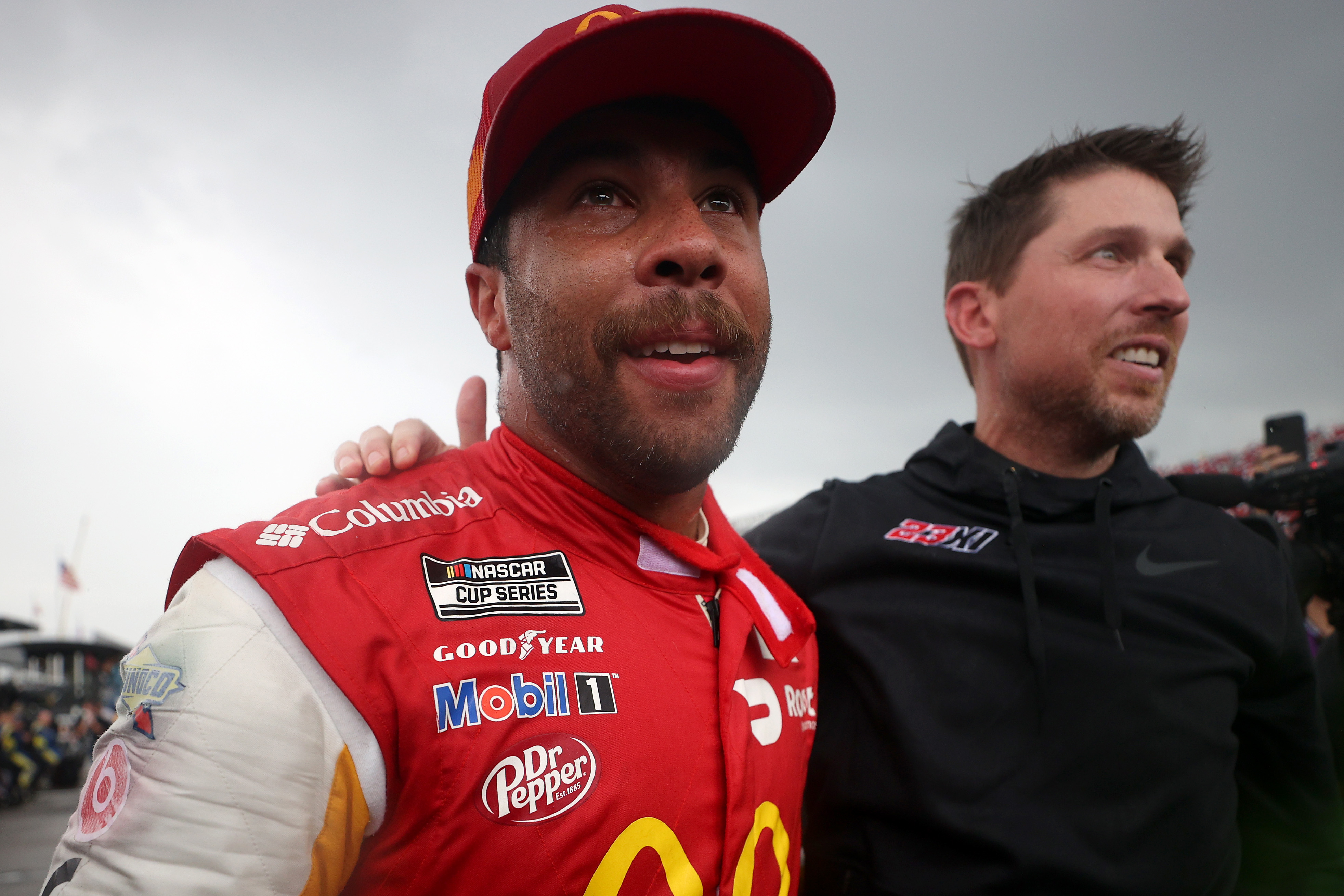 Asked to address the meaning of a driver of his background making it to victory lane, he added: "It means a lot. I think about the next generation that wants to be a part of this sport. I think this gives them a little bit more motivation, a little bit more fuel in the tank.
"It's important for that because we look at our demographic of our sport and we want it to change so desperately. With everything that's gone on in the last 16 months, we are trending upwards.
"But we still have a lot of work to do. I know the biggest work that can be done is on the racetrack and we were able to accomplish that today."
There's still plenty more for Wallace to accomplish and to prove that he is a driver capable of fighting for regular wins and championships.
However, he's part of a brand new team – it takes time to start from scratch and win in NASCAR – so this is no small feat even if it's been a relatively fruitless season. 23Xl has shown potential and is adding the wisdom of Kurt Busch for next season.
For now, we can just celebrate the huge achievement of a driver who came from NASCAR's diversity programme and ended its wait for a Black winner.
Even if talking about increasing equality in sport shouldn't be a discussion because in an ideal world everything would be equal already, it's not. This win is both an epic personal achievement for Wallace given his experiences, and one that could have a tangible impact on the future.