When the 2022 Isle of Man TT finally kicks off in early June, it'll mark a welcome return to racing after a pandemic-induced absence of two years.
But, while it'll be a relief to get underway again for the whole grid, lining up for this year's event will have a special significance for one rider in particular: John McGuinness, the undisputed king of the modern era at the iconic race.
23 times a TT race winner and with an incredible 47 podium finishes to his name in a career that stretches back as long as the MotoGP career of good friend Valentino Rossi, the former bricklayer heads back to the Isle of Man with demons to lay to rest after a difficult few years preceding the enforced absence from racing.
It all started at the 2017 North West 200, when a crash during practice at the Northern Irish circuit left him with a badly broken right leg. He didn't just miss that year's TT (set to start only a few weeks after the crash) but the following year's as well as he underwent multiple surgeries to not just repair his breaks but regrow 50mm of missing bone, such was the severity.
Finally making a return to racing in 2019, he signed up to ride for British businessman Stuart Garner's Norton project – and saw the whole thing crumble in front of him as the lack of funding became apparent.
He ended the season not just unable to impress on track but also unpaid, as Garner fled the UK to avoid legal action relating to his actions at the historic manufacturer.
"I got injured in 2017, couldn't ride in 2018, and 2019 as we know, Norton was a mess," McGuinness explains to The Race in an exclusive interview.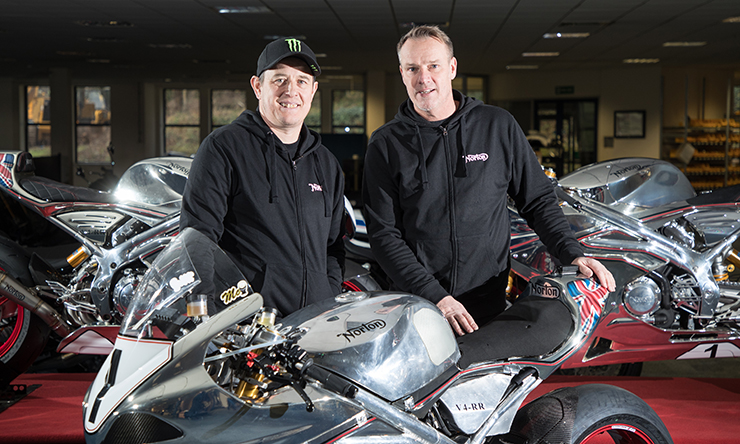 "I never thought I'd end my TT racing career sat at the Bungalow dragging a bolt along the ground. It pissed me off a little bit, because we didn't deserve it after all the hard work done with physio and graft and pain.
"There are a million ways of looking at that Norton thing, but it didn't happen.
"The buzz is still there, the excitement when you know your Alpinestars suit is on the way and your helmet is being painted and you're waiting on the postman to deliver the bits. I still love that feeling.
"Everyone is talking and everyone is waiting for this pandemic to fly by, and it looks like there's light at the end of that tunnel now."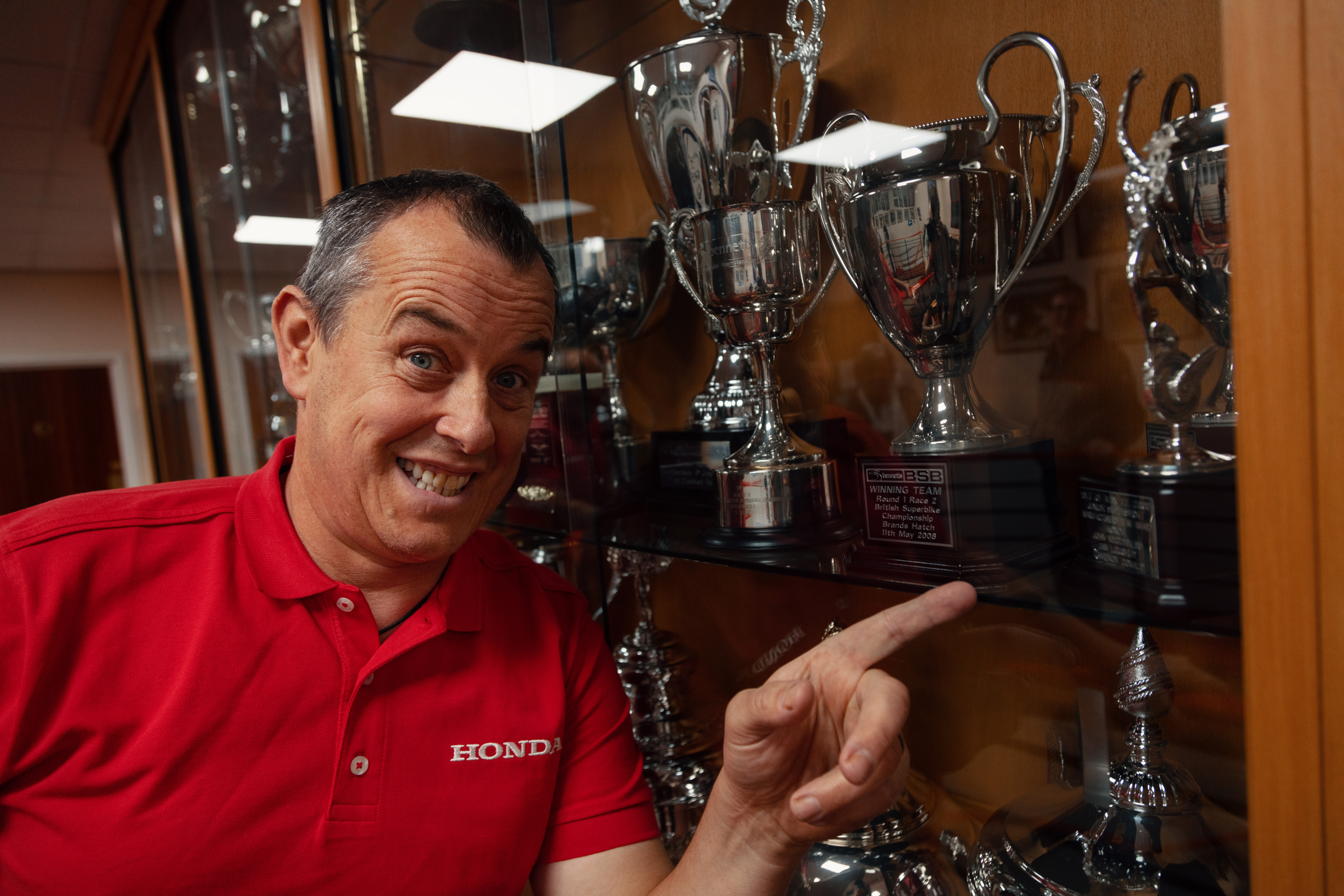 He's not shy about admitting that the past two years haven't been easy for him, the 49-year-old finding himself in a hard place mentally dealing with the absence of the event from his normally well-regimented life – a season structured as if around a 20-round championship like a MotoGP rider but focused entirely on two weeks in May and June. Sitting at home has been a challenge.
"We've all just had to get together and deal with it," he says of his unexpected time off. "There's been a lot of us hung out to dry a little bit, with what we're normally used to doing.
"When you set your stall out, do a bit of testing, do your North West 200; it's a way of life for me and I don't know any different.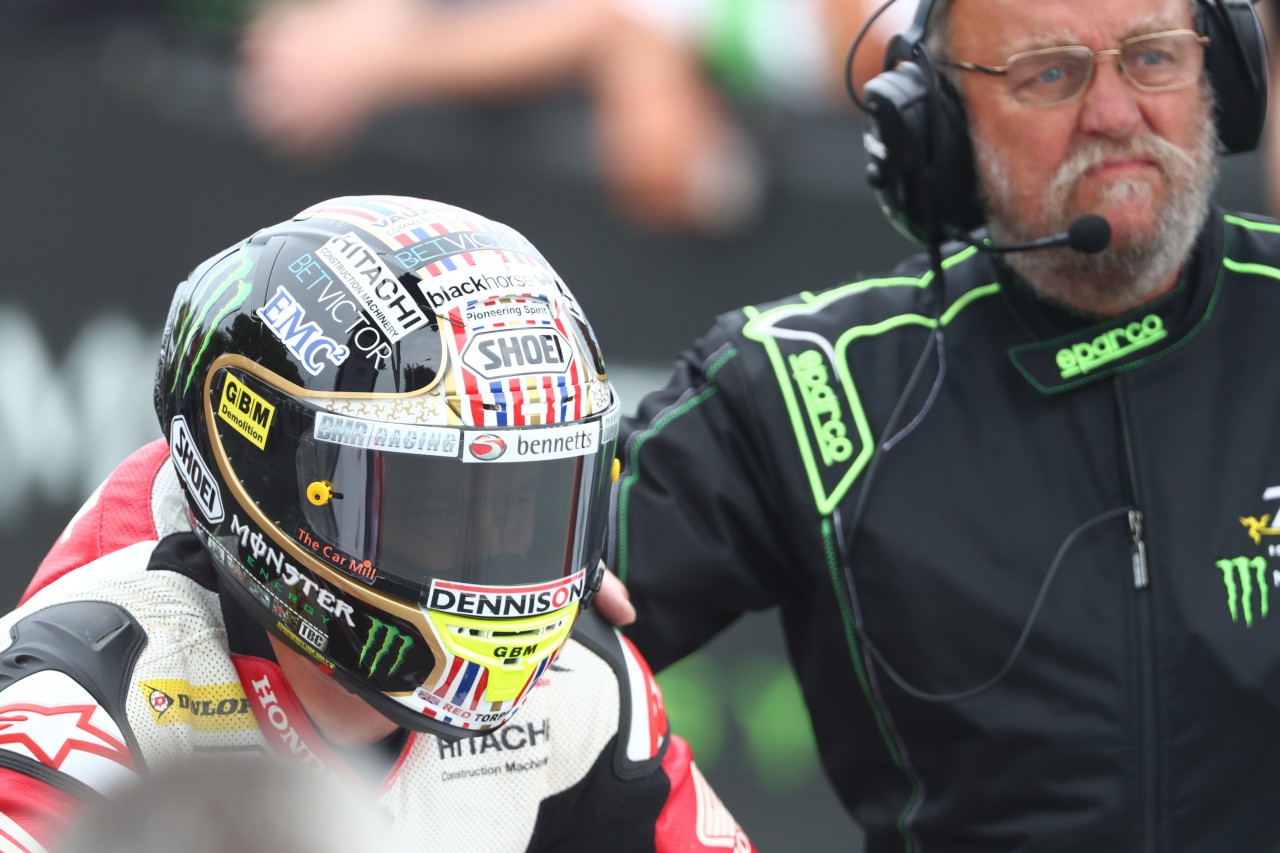 "My life has always been really structured around these events, and now with that taken away I've been scratching my head a bit. Mowing the lawn and painting some fences!
"We've had some really good quality family time, I've done some jobs at home, everyone has been there for me whenever it was time to get the leathers back on, and it's been nice. It's hard to be motivated, but there's light at the end of the tunnel and I'm motivated for a lot of reasons.
"We're all back in a decent place. I know there'll be a few horror stories during it all, but we've all been in our bubble, done as we're told, and been patient. Whether you like it or not, it's all been part of our journey in life and when we're all sat on the grid at the TT, it'll be forgotten about."
And thankfully for everyone concerned, it now very much looks like it's full steam ahead for McGuinness and the TT in 2022, with big changes expected as it goes live on TV for the first time and the 114-year-old race gets a wider revamp.
But while those changes might have an effect on the race, McGuinness says the biggest impact is likely to be the absence of two years – and that it's going to mean people will have to be careful to ease back into it rather than charging back.
"I've heard this off a few people," he laughed when asked if the time off would slow the pace, "and I think people have had too long to think about it and don't really know what to ask us!
"I don't think that we'll have forgotten where we're going. The bikes are going to be good, and we'll just have to be a bit patient.
"You have to respect the place and not go flying out of the traps on the first night of practice. But they won't do. Everyone will be buzzing and it'll be straight into 130mph laps.
"But the course will be different. Two years of the roads getting battered, and I can't imagine they've been spending loads of dough on them while the race hasn't been on.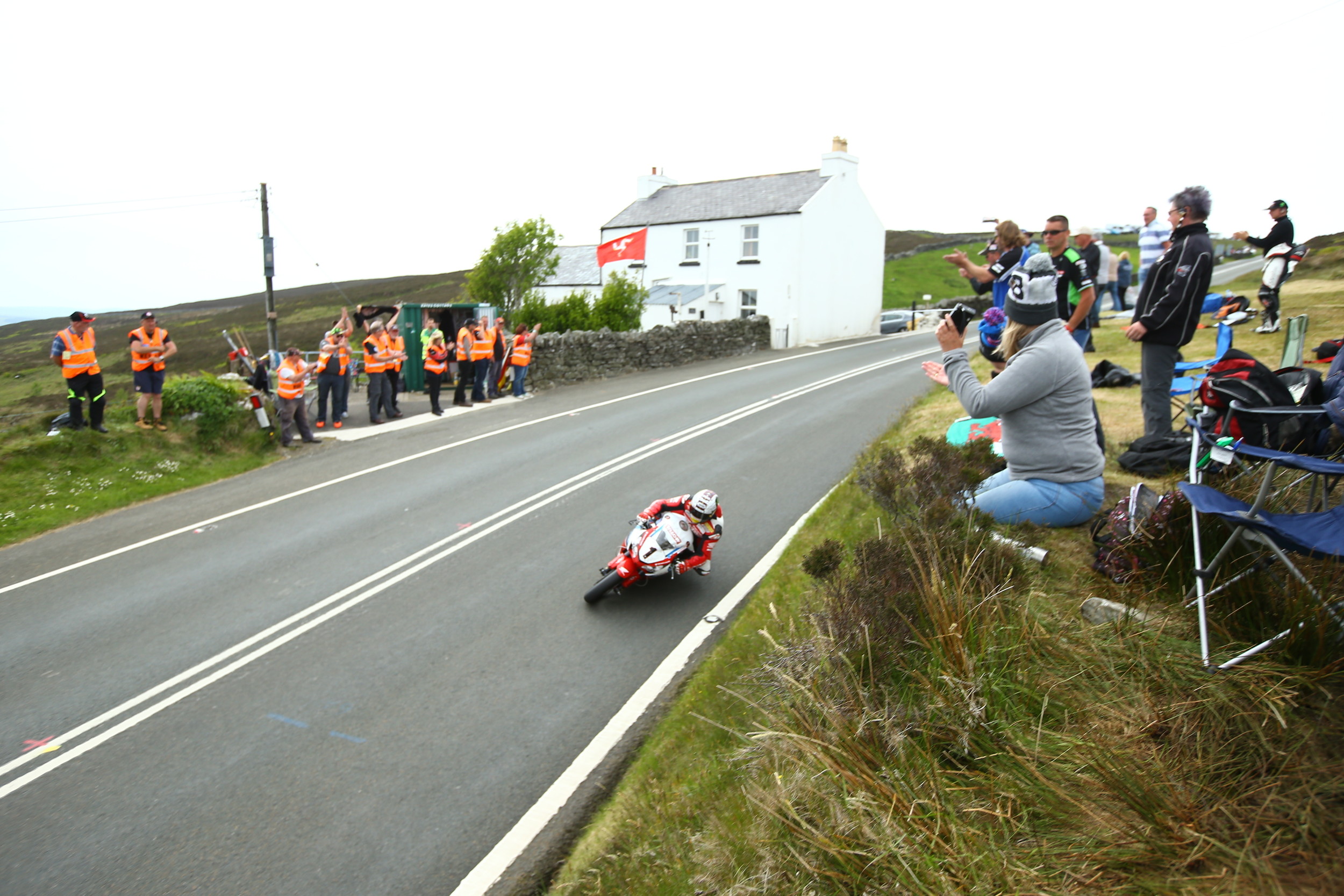 "But they know how to do it, how to do the job, and it'll all be prepped and ready for us to go. There'll be some buzz crossing that little bit of Irish Sea. The atmosphere will be ballistic and there won't be an empty seat in the house.
"Everyone is going to find it tough; six laps after not being there for a long time. Everyone will be blowing, and two or three days of bad weather before you find yourself on the grid and you never know.
"We had five races in a day in 2019; I didn't know my arse from my elbow, but you just deal with what's thrown at you there."
One thing likely to help McGuinness with that is his return to the vastly experienced factory Honda team, as he partners with the squad that he enjoyed so much success with in the past – a decision he says just makes sense.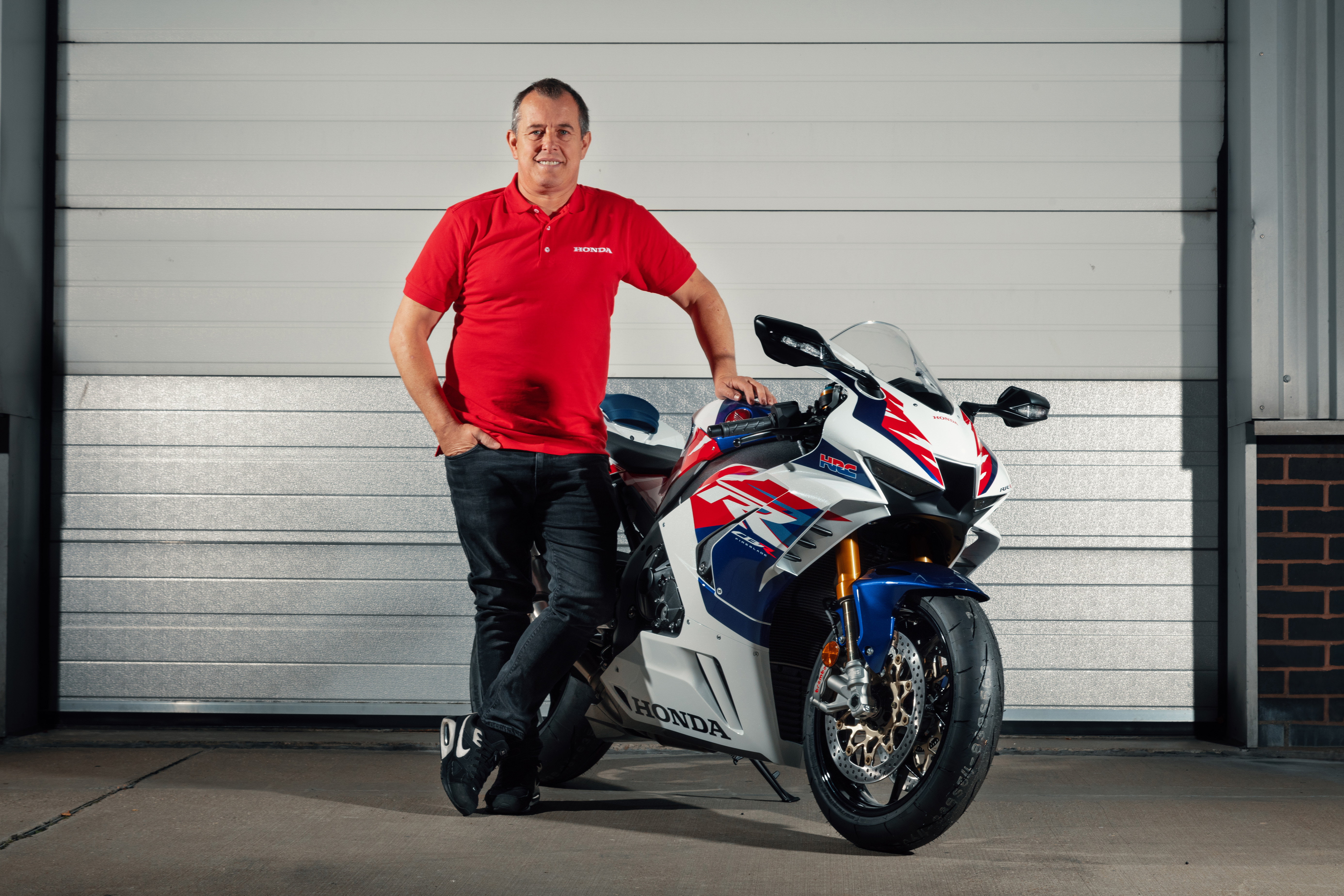 "I've been in talks for a while with [team bosses] Neil [Tuxworth] and Harv [Beltran]," he explained, "and it's just something that feels right; it's the 30th anniversary of the Fireblade, I'll be 50 years old and also celebrating my 100th TT start, so it feels like it's meant to be.
"I've enjoyed a lot of success on the roads with the Honda and worked with Harv back in the day with HM Plant Honda, so I'm looking forward to getting back into the set-up and getting going.
"I had a little go on the Fireblade earlier this year and was impressed with it on-track, so I'm looking forward to getting on the roads and seeing how it goes."
So what does all that mean for the veteran come June and the start of racing? Honest in his evaluations of his chances of closing in on Joey Dunlop's record of 26 wins, McGuinness admits that he knows it's now unlikely after missing five chances to keep winning – but is also aware that anything can happen on the Snaefell circuit.
"I think the goal is basically just to be safe and enjoy it," he insisted.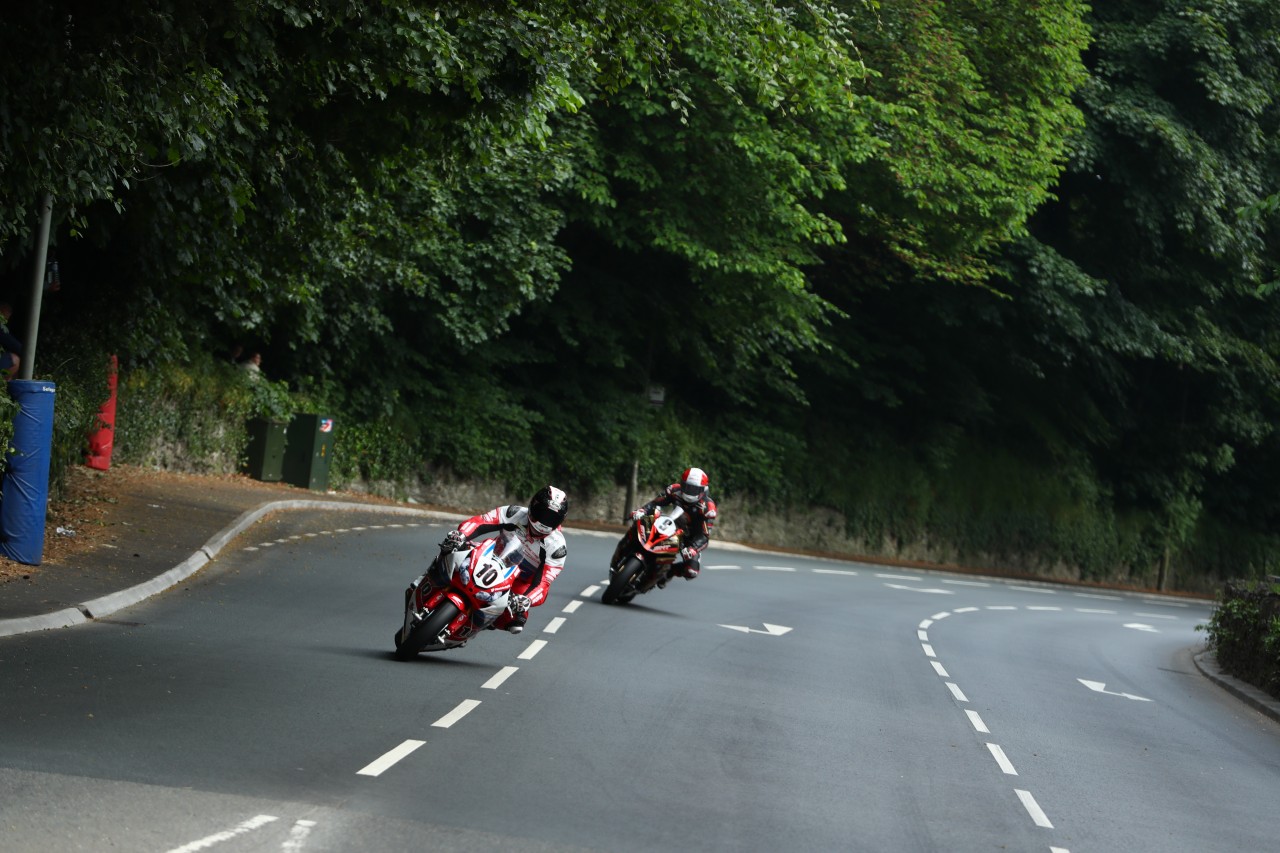 "The Hollywood side of it is to be stood on the top step doing the Joey Dunlop thing, but I think that the reality is that it's probably not going to happen.
"I'll go with the same attitude as I've done for the past 20 years; make sure the boxes are ticked, that I've got good people around me, and just go with an open mind.
"Watching Hicky [Peter Hickman] at BSB [British Superbikes], am I going to beat him at the TT? Probably not. But stranger things have happened.
"You could break your collarbone the BSB round before TT and not be there; it's happened before. I'm just going to focus on what I'm doing, make sure everything is OK.
"I'm a bit embarrassed by my age. I'll be sitting on the start line at 50. 50?! I saw Joey win three at 48, and I thought he was an old codger then – and now I'm going to be two years older than him.
"I do think 'what are you doing?' sometimes, but it's a disease. A total drug, a disease, a nightmare you can't get out of your head. It's all I ever think about."