Peter Hickman completed an Isle of Man TT triple in Wednesday's supertwin race, taking victory by a very comfortable minute and a half from Lee Johnston and Paul Jordan, after fans were denied an incredible finish when Michael Dunlop broke down on the final lap of the race.
Dunlop and Hickman, both already race winners this week, had traded places all race long, with the lead never really extending out beyond a second after 75 miles of racing around the Mountain course – without the pair ever once seeing each other on track.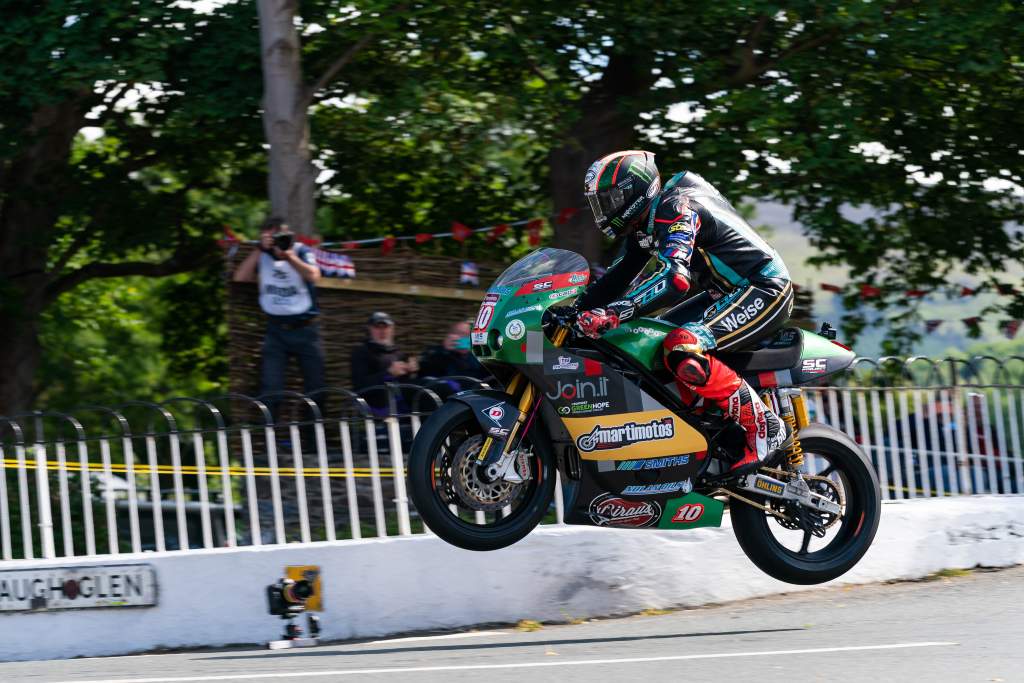 However, going through the first timing spot on the final lap of the race, Dunlop suddenly dropped almost a minute, after stopping to make repairs – before eventually being black flagged off the course and riding back to the pits to retire via public roads.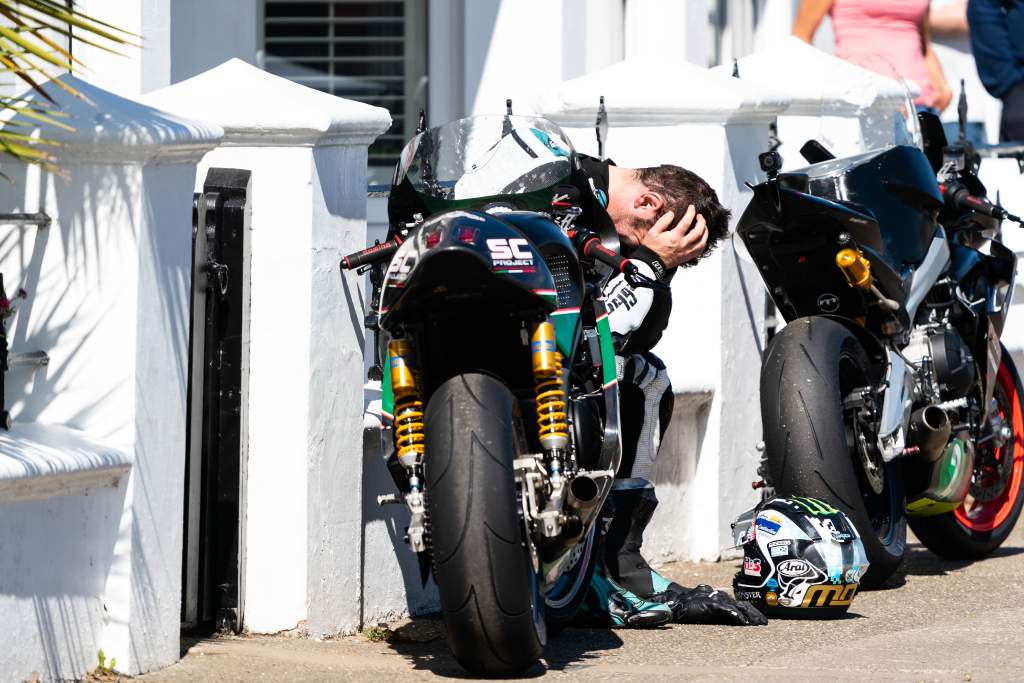 That allowed Hickman, who had by then a totally unassailable lead, to back off for the final lap, with Johnston coming home in second and his fellow Northern Irishman Jordan promoted to third.
Asked if it would now be possible to match Ian Hutchinson's record of five wins in a week, Hickman laughed "Who knows? To be honest, I'm just massively happy for the team for a start, because they did a fantastic job and the bike didn't miss a beat all week.
"They guessed at the set-up, somewhere near, and I've literally not touched a click on it since.
"I'm just really happy to be even close to Michael on a little bike, and it's a real shame that he didn't make it to the end because it would have been a mega fight."
However, Hickman will have to wait another day to try to make it win number four of the week, after rain blew in just in time for the evening's planned second supersport race, which has been postponed to 1230 on Thursday.