To describe the past year as a rollercoaster ride for Johann Zarco is something of a cliche, but it's hard to find a more fitting metaphor for the Frenchman's turbulent 12 months.
Having joined the works KTM team on a dream contract only for it to turn to dust – first when he decided he would walk away after only a year, and then when it decided to sack him mid-season before that year was even up – it looked like Zarco's time in MotoGP was all but done.
And then LCR Honda threw him a lifeline with the chance to replace the injured Taka Nakagami at the tail end of 2019.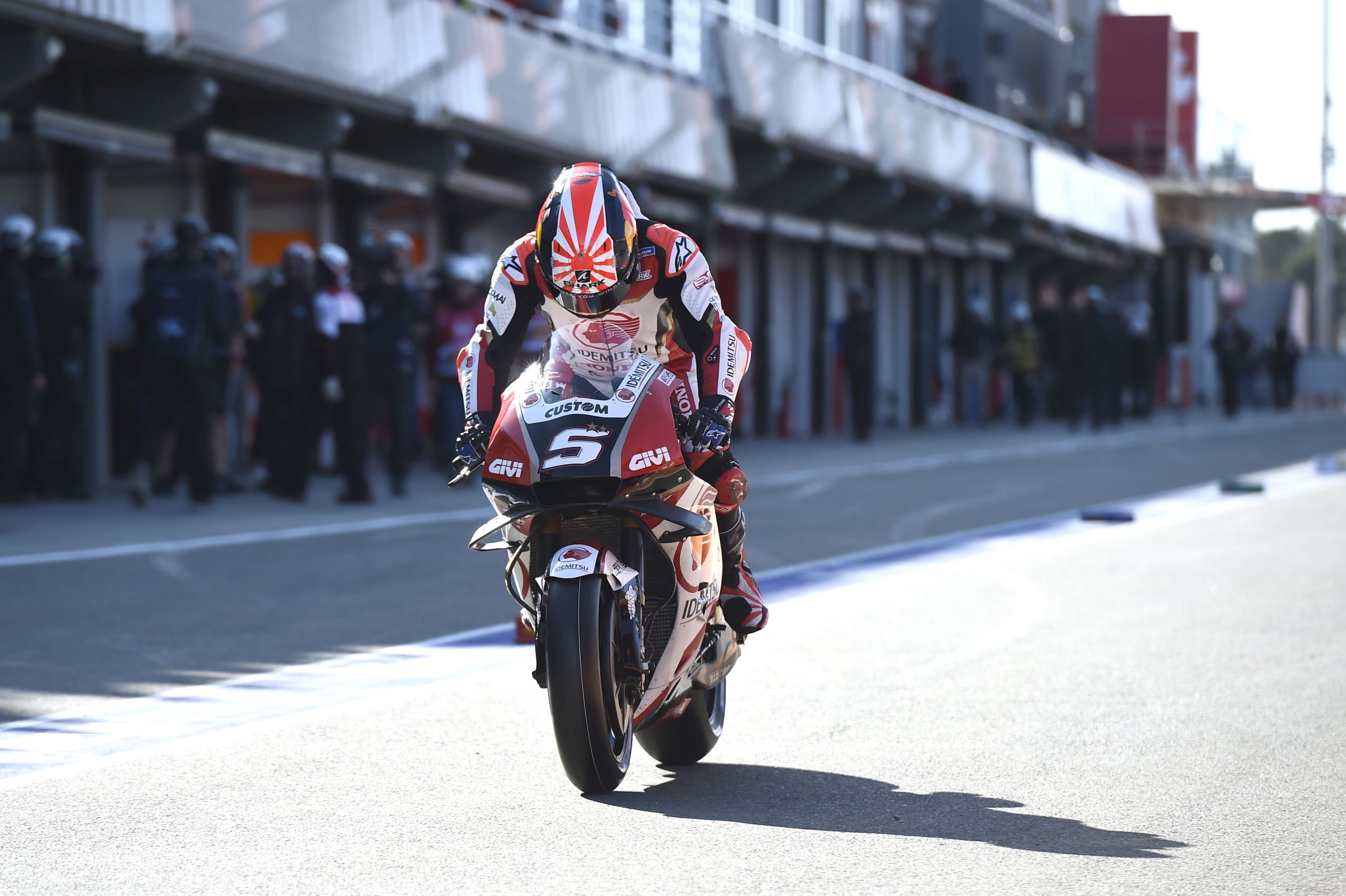 Using that opening to secure an Avintia Ducati seat for 2020, Zarco then bounced back in stunning form at this year's Czech Grand Prix with pole position and a podium, only for everything to come crashing down again – literally – at the Red Bull Ring with a high-speed and higher-profile crash with Franco Morbidelli.
But while it's been a wild ride for the 30-year-old, it's clear that he's come out of it into a happier place, maturing and relaxing for the first time in his career as he breaks with a tough past and finds a smoother rhythm for life.
Absolutely great day today hanging out at home with @JohannZarco1. Nice to get an insight into his life and we sat down for a really open and honest interview too. Coming soon at @wearetherace pic.twitter.com/plV3PSzNx8

— Simon Patterson (@denkmit) September 1, 2020
Zarco invited The Race into his Provencal home to talk about the trials and tribulations he's had since deciding to split with both KTM and his long-time manager Laurent Fellon this time last year.
He admits that there was fear in his mind that he'd prematurely ended his grand prix career – but is now convinced that he's come out stronger.
"When I said stop [with KTM], I was thinking that I could finish the season and find another solution," he says.
"When they told me to stay home, I thought 'oh, now it's going to be difficult.'
"To miss six races is too much, so I was scared or worried that I could taste the end.
"But thanks to Nakagami and Honda, when Takaaki needed the operation, I was able to try again.
"That helped me, both to get some good feeling back and to show my skills. Even if you have done good things before, its still important to have three races to say 'I'm still here' and to show brands that I'm still talented – and Ducati took that opportunity.
"I don't know if KTM made me a better rider, because I feel like I've lost a few little things and it's a big step to the top guys – I still need time to catch up again. But as a man, it improved me.
"It's the time when I split with my manager as well, and he was really controlling everything. I was a good sportsman because I had nothing to think about, but as a man I've grown up since then, organising things for myself.
"But when you do this during your career you lose time as an athlete. I think I've been able to grow up without losing everything, and now I'm coming back again and maybe it can be the step necessary to win."
He's been lucky in recent months that he'd found more time than anticipated, too, with the coronavirus lockdown handing him a golden opportunity to build on that work.
While the hiatus was initially seen by some as a negative for Zarco as he lost out on valuable time to show his worth ahead of MotoGP's silly season, he's instead turned it into a positive as he continues to rehabilitate mentally and physically.
"As well as giving me more time to organise it helped me to prepare physically again," he explains.
"With all these things going on, I couldn't be at the top of my form – but it gave me time to be sure of my body again.
"It helped to build contact with the team as well because I didn't know the team. We didn't know each other, but staying in contact helped us to be more friendly and to know each other more than if we had to start in Qatar.
"With Ducati, it helped as well. They gave me the Panigale to train with and I was able to go to Misano and ride, which was important to build the relationship."
Building his relationship with the Avintia Ducati team, since rebranded as Esponsorama Racing, was a huge thing given Zarco's initial comments about the squad when Ducati first approached him.
It's seen as MotoGP's only third-tier squad in a paddock where other satellites have tighter relationships with their manufacturers and it's regarded as a bit of an outcast in some ways.
Zarco certainly made it clear that he had no interested in riding for Avintia when journalists mooted it to him last November.
But, with Avintia getting substantial investment from Ducati and new direction from former World Superbike title fighter and team boss Ruben Xaus, Zarco is now more than happy to admit that he was wrong.
"I didn't want to be in Avintia, but Ducati told me that if I went there they would push and now it's not the Avintia team from before," he says.
"I'm so happy for Ruben and for my mechanics, because they're doing the same job whether the rider is losing or winning, but when the rider is winning you do it with a smile.
"I can see that I'm giving them back a feeling they had almost lost, it had been that long since they had the taste of victory. Now, it's a real pleasure to come into the box and share it with my guys."
So what exactly went wrong for Zarco on the KTM? He says that a complete lack of front feeling meant that he was never able to find a comfortable setting and to go fast.
And as he admittedly was not the more mature individual that has since emerged from the experience, it seems like his results and his mood combined to force KTM's hand and leave him at home for the second half of the year.
"Quickly on the Ducati I found some confidence that I couldn't find on the KTM," Zarco explains. "That helped me to relax and to push more in the areas where I'm strong.
"I got this feeling on the Honda, too – like a race bike. There's a way to go into the corner and have the bike answer you to say 'yes, you can push some more.' I never found that feeling on the KTM, but I found it on the Honda.
"It came on the Ducati, but not as well as I expected. It took some time to find out how to use the bike properly, but when I found the way it came.
"[Jorge] Lorenzo's time at Ducati helped to improve the bike, and from what we could see they changed a lot of times. When a guy like Gigi Dall'Igna is making so many changes they get information.
"I never found that feeling at KTM, and when I pushed without it I crashed. Obviously I need to work more on myself to ride the Ducati better – but I wasn't able to work in that direction on the KTM because the first feeling never came. It makes it hard to change things on my end, but it was an experience."
Despite it, though there's no hard feelings – and no lingering resentment now that the KTM has become a double race winner. With experience now on Suzuki (testing for it during his Moto2 days), Yamaha, KTM, Honda and Ducati – five of MotoGP's six manufacturers – Zarco's more keen to channel that knowledge into future improvements rather than question what could have been.
"Clearly KTM are working well now and they made a huge step over the winter, but that's helping me to push even harder," he says.
"I've tried almost every bike in MotoGP and I know the grass isn't greener on the other side – I've tried all the grass!
"You have to make a clear way if you want to fight for victories and the title, and slowly my way is becoming clearer."
The rollercoaster ride that led him to Avintia Ducati hasn't subsided since then though, with the delayed start to 2020 proving to be just as drama-filled as the previous months.
Taking an incredible podium at the Czech Grand Prix at Brno then being involved in that fateful crash with Morbidelli at the Red Bull Ring, he became locked in the eye of a Valentino Rossi media storm as the nine-time champion went on the offensive.
But, with a pitlane start penalty taken and the incident in the past, Zarco is keen to leave it there and to move on with the remainder of his season after a hard week of criticism as well as surgery on a broken wrist.
"In these three weeks, I've been hero in Brno to zero in Austria and then almost a hero again in the second race! It's been good to stop all these things and get out of the water in a good way.
"Fortunately I don't watch the media too much, and I was with my brother, the guy who never cares about these things. Even if I wasn't reading I knew something wrong was happening though.
"It wasn't all good things, but I only had one evening when I got a bit sad and angry. After the operation, when I came back and saw there was still a lot of comments, I felt sad or angry – I'm not sure exactly which – and I wasn't top happy.
"Overall I was busy with the operation, and maybe that was a good thing, to have to go to Italy and come back. If I had the operation on Sunday I could have had the surgery on Monday or Tuesday, but the wrist was feeling good after the race and it was only the next day it got big and painful.
"It was strange overall because when I heard the comments from Valentino and Morbidelli after the race I wanted to go straight to them and clear things up.
"Franco was already gone, but I could speak to Valentino. I was thinking that it would help to calm down the media, but the only thing it changed was that he said I didn't do it on purpose, but kept the rest of his thoughts on the accident and my behaviour.
"When Valentino is speaking it is always strong words, and heavy in the balance. But all these things ended when I accepted the penalty, because then I turned the page and ended the story, whether you agree or not.
"The result on Saturday helped too – it was a way to say 'I'll accept the penalty and still do the job.' "
And with the only two-week break in the 2020 MotoGP calendar coming straight after a heroic ride to 14th only four days after surgery, Zarco's had a chance to de-stress and recover ahead of the frenetic final half of the season.
"My wrist is recovering well. Clearly after the operation I surprised myself on Saturday and Sunday to be able to race. I was thinking to do only 10 laps and then give up, but no, the pain was under control.
"Thankfully I got the red flag, and then with the adrenaline in the group I didn't feel my wrist until the next morning!
"I haven't had too much pain after, but clearly I needed to recover it and I've used the two weeks off to work with my physio here in France.
"There are still some little places on my body where I'm burned and I haven't healed them too much, and I have to do something to help them. I wanted to do it in a natural way but they're too deep.
"But they haven't held me back too much, and I've just had to adjust my training a little, with running instead of cycling. I was hoping to have Monday afternoon at Le Mans after the 24 hour race to train on my Panigale, but we couldn't sell it to my wrist. We've just been doing things for my body that doesn't need my body, running and hiking."
One thing that should take some pressure off him as he returns from injury is the knowledge that his future is secure, even if he isn't exactly sure where he'll end up in 2021.
Ducati has confirmed that with the departure of Andrea Dovizioso at the end of the season, Zarco will be a key element in its plans going forward – but whether that's where he is at Avintia, as part of the Pramac squad or alongside Jack Miller in the factory team isn't so sure – but also isn't stressing out Zarco too much.
"I'm with Avintia, but my contact with Ducati in Avintia and there are three options for next year; Avintia, Pramac and factory," he says.
"The good things that have happened in the last few weeks mean that I can almost certainly make the step from Avintia to Pramac with 2021 factory bikes, but I don't know about the step plus-plus to the factory team. I think if I'm not with the factory I will definitely be with Pramac.
"In the factory team or the factory team, the results can be the same, fighting for podiums or victories.
"It depends on how I improve if we can think about the title, but why not? I can at least fight for it.
"I think that whichever team I'm in I'll have the support to do that, so it's just about the prestige that comes with it.
"It'll be more work too, but my KTM experience will help. I've learned what I didn't do well when I wasn't happy about the bike, and maybe I wasn't ready enough to catch the challenge.
"If I move to factory Ducati I won't make the same mistakes. First I want to perform, but also I've learned not to stress too much when it won't come."
With his successes so far in 2020 something he wants to build on and with other leftfield riders' victories giving him extra motivation, Zarco knows exactly what he needs to do for the rest of the season, too, if he is to step up to the mark as a suitable replacement in the A-team for the departing duo Dovizioso and Danilo Petrucci.
"When [Miguel] Oliveira is winning, when [Brad] Binder is winning, it keeps it in your mind that the chance isn't so far away," says Zarco.
"But the target for the rest of the year is repeat podiums, even before victories. I need to come back to every step, and I see now with the experience I have that I'm learning at every step.
"I can see that if I can keep my pace I can stay strong, so we need to try and catch podiums and championship points.
"The championship isn't over, but two almost-zeros in Spielberg means that it's far away. Before the podium our target was to be in the top 10, so I have to try and remain there, and if I take a few more podiums I'll do that.
"Ducati are losing Dovizioso and he is a man whose performance we can be sure of.
"They're missing that at the minute and I would like to improve enough to show them that I can be consistent and that I can give them what they are losing again."