MotoGP manufacturer Yamaha has confirmed that its 2022 satellite team partner will be former Sepang International Circuit CEO Razlan Razali's new RNF Racing, with the Malaysian forming a wholly new squad from the ashes of the Petronas Yamaha SRT outfit to take over running the independent class team next year.
The manufacturer has also confirmed that, as reported exclusively this morning by The Race, that South African Darryn Binder will make the jump directly from Moto3 to MotoGP with the squad.
The deal between Yamaha and RNF Racing will rather unusually be for one year only initially, with an option to extend it beyond to 2023 and 2024 rather than the traditional three- or five-year contracts that factories sign with their satellite partners.
"We are delighted to extend our partnership with the now rebranded RNF MotoGP Team," said Yamaha boss Lin Jarvis in a press statement.
"When Razlan Razali and the Sepang Racing Team embarked on their MotoGP adventure at the end of 2018 and the start of 2019, nobody could have expected how they would take the premier class by storm.
"The impressive 2019 season and exceptional 2020 season results underline the professionalism and quality of this team that will soon be renamed RNF MotoGP Team.
"The core DNA of this team remains, so we are confident to continue with them as our official supported satellite team. Moreover, Yamaha has always been clear that it wants to continue to have four bikes in total on the MotoGP grid: two bikes in the factory team and two bikes in the independent team."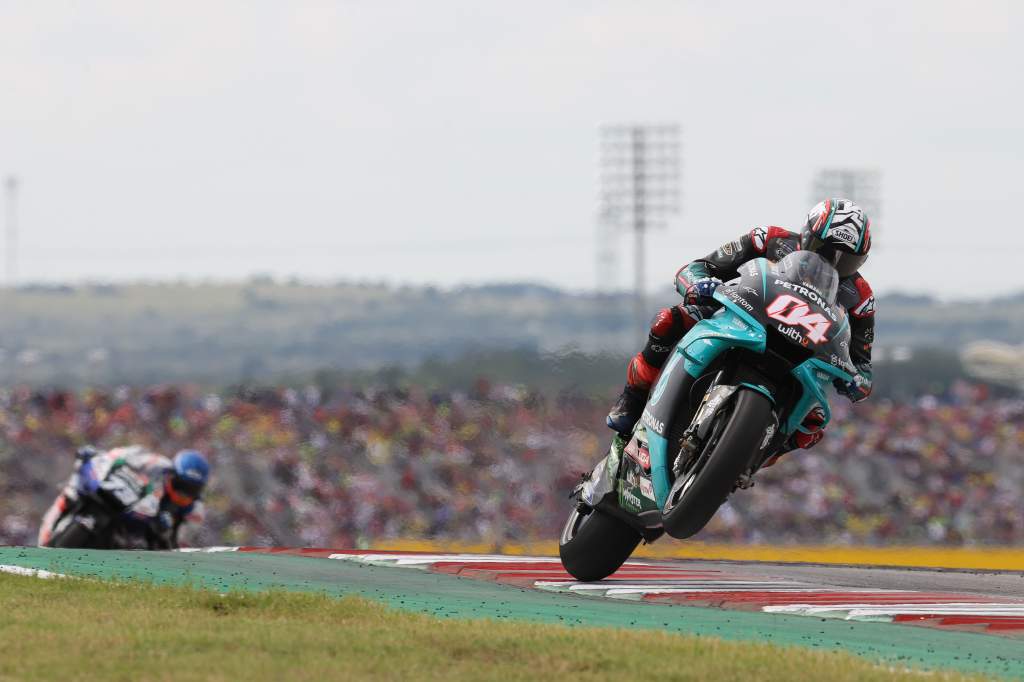 While this is claimed to be a 'rebranding' of the existing team by Yamaha Motor Racing in its official announcement of the deal, that's not quite the case.
While it might share 'core DNA' according to Jarvis, the team will be a wholly new organisation thanks in large part to an internal battle between current team principal Razali and team director Johan Stigefelt that has ignominiously ended with the Swedish former racer being pushed out and Razali taking whole control of the team.
The team itself has also confirmed it will have Italian energy provider WithU as the title sponsor, and that Wilco Zeelenberg will serve as team manager – as he currently does at Petronas Yamaha.
As for Binder's MotoGP deal, it has been announced as a one-year deal with an option for 2023, as the South African sots in alongside Andrea Dovizioso.