What might have happened had Jorge Lorenzo stayed at Ducati – and stayed fit – rather than leaving for his brief and ill-fated Honda season in 2019?
A very different outcome in the 2020 and '21 world championship fights?
Lorenzo suspects so.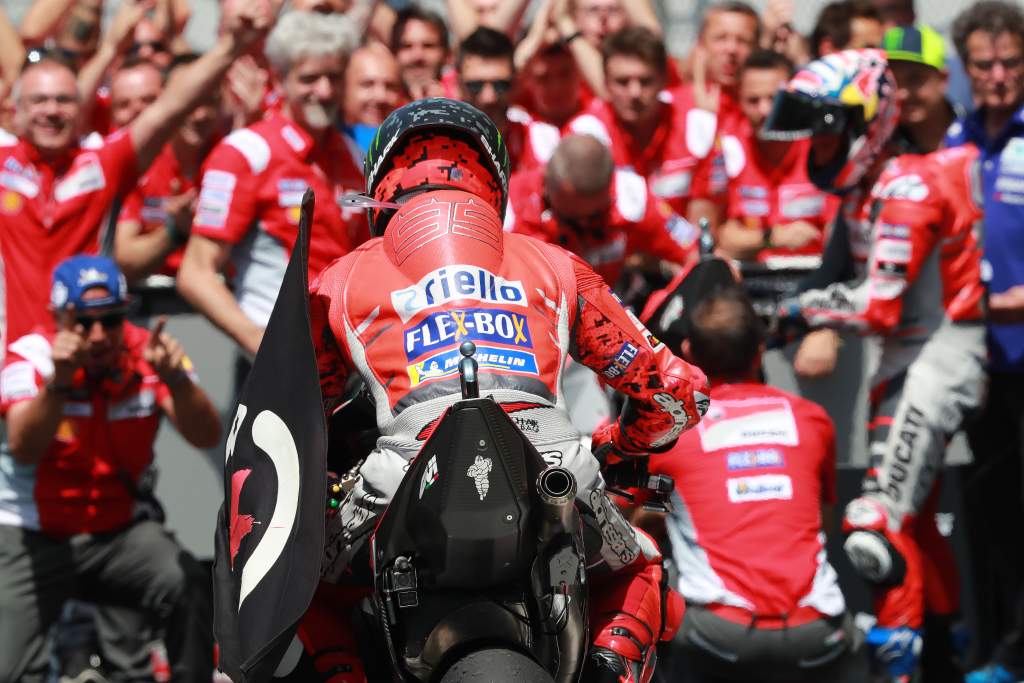 He agrees with those who feel he could have won two further MotoGP titles in 2020 and 2021 had he been given the chance by Ducati – but that bad timing conspired to end not only his incredible winning form but his whole career in the process instead.
Lorenzo made the dramatic switch from Yamaha to Ducati for the 2017 season having won three premier class titles for his first MotoGP employer.
He struggled initially to tame Ducati's very different V4-engined machine with his smooth and fast-cornering style.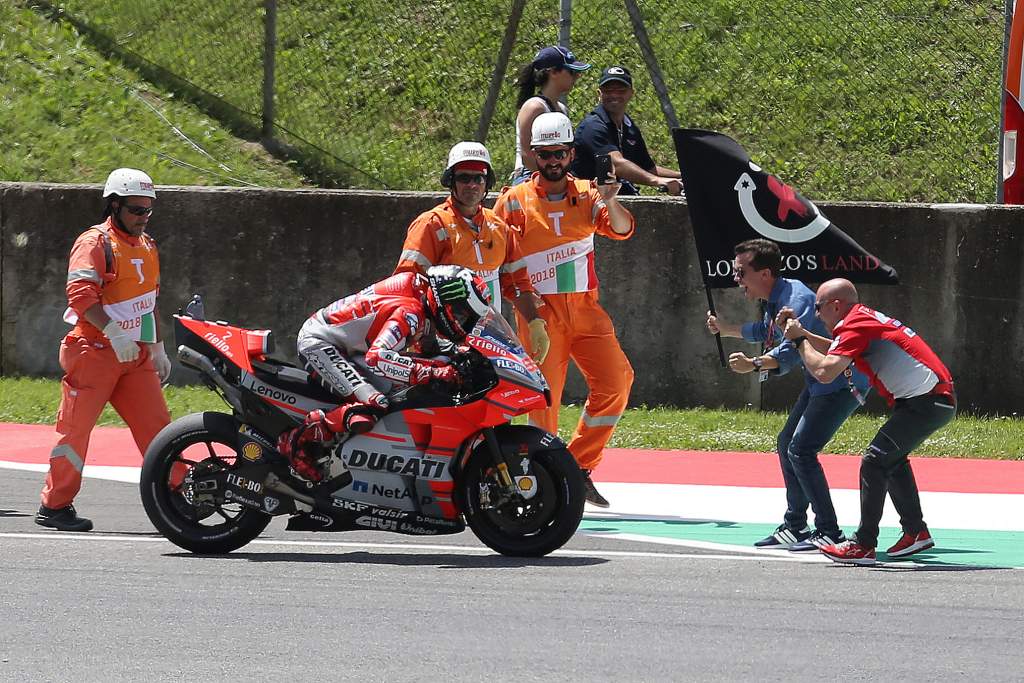 It took until a few races into the 2018 championship for Lorenzo to crack the Desmosedici's secrets after Ducati finally conceded and made significant ergonomic changes to the bike for him.
It was too little too late, with his first Ducati win coming just hours after the team dismissed him and he signed for Repsol Honda for 2019.
He went on to enjoy a stellar end to his final Ducati season despite injuries picked up in a crash in Thailand caused by a technical problem.
That left Lorenzo/Ducati as a tale of unfulfilled potential.
While tackling an incredibly dominant Marc Marquez in 2019 as a Ducati rider rather than as his team-mate might have been too much to ask, it's hard not to imagine a Ducati-mounted Lorenzo being in title contention in Marquez's absence in 2020 and 2021. And potentially, given the inexperience of his opposition, winning those championships.
When The Race puts that theory of two more titles to Lorenzo in an exclusive interview, he smiles and replies: "I think it's quite a common impression.
"I defend my position that I just wanted a bike to feel comfortable with, and when I had it I would give results to the factory. This is what happened.
"A rider winning three championships and more than 40 races is not through luck, it's because they've got something inside, some talent, come capacity. It was just a matter of finding the good bike for me.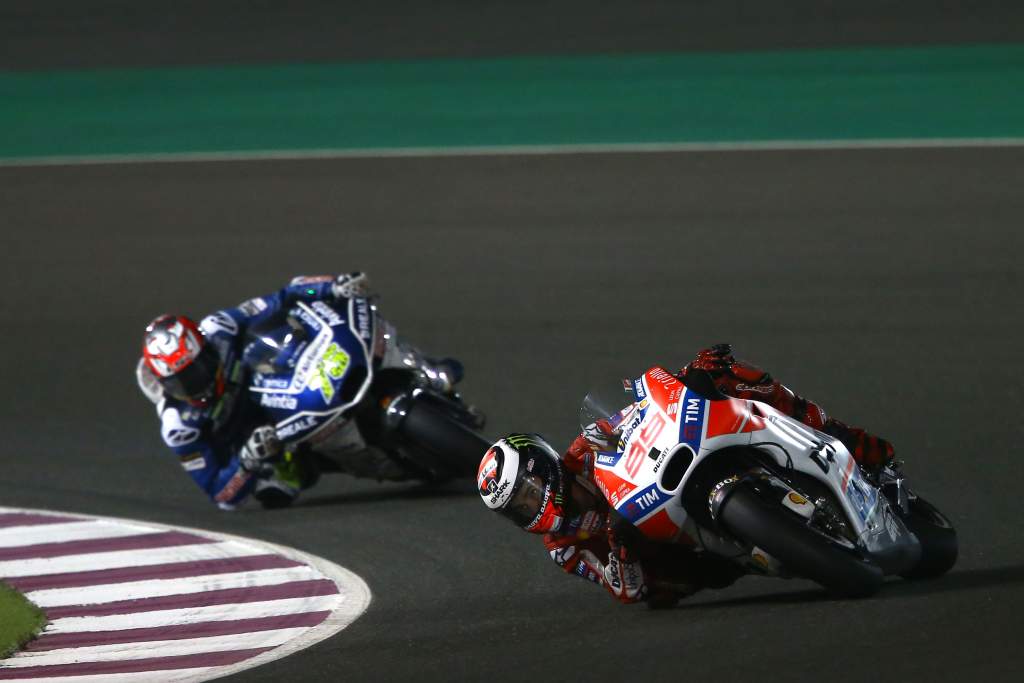 "At the beginning it was the opposite of my riding style, but finally, little by little, I adapted to it. Maybe too late.
"But it's more or less the general impression that people have [that Lorenzo would've gone on to great things at Ducati] and I'm happy about that.
"But obviously I would prefer not the impression but for it to have come to reality."
Instead the reality was a Honda contract offered for the two-fold reason of trying Lorenzo out alongside Marquez in an all-Spanish dream team and stopping another manufacturer getting him (amid links to the then newly-formed Petronas Yamaha outfit).
That Honda season, unfortunately, ended in even more disaster for Lorenzo than his time at Ducati, when a series of serious injuries sustained first while testing at Barcelona then during practice at Assen left him with a broken back – and the risk of even more serious injury to come if he didn't seriously consider his whole racing future.
"Honestly, I would have liked to be able to continue in Ducati in that time, in 2018," Lorenzo admits.
"For everything, it wasn't possible. For timing. We arrived too late to the victory and everything changed, but in that moment I thought that the move to Honda was a positive one and that it was going to be great.
"It wasn't, and then I got injured in Assen and everything changed there.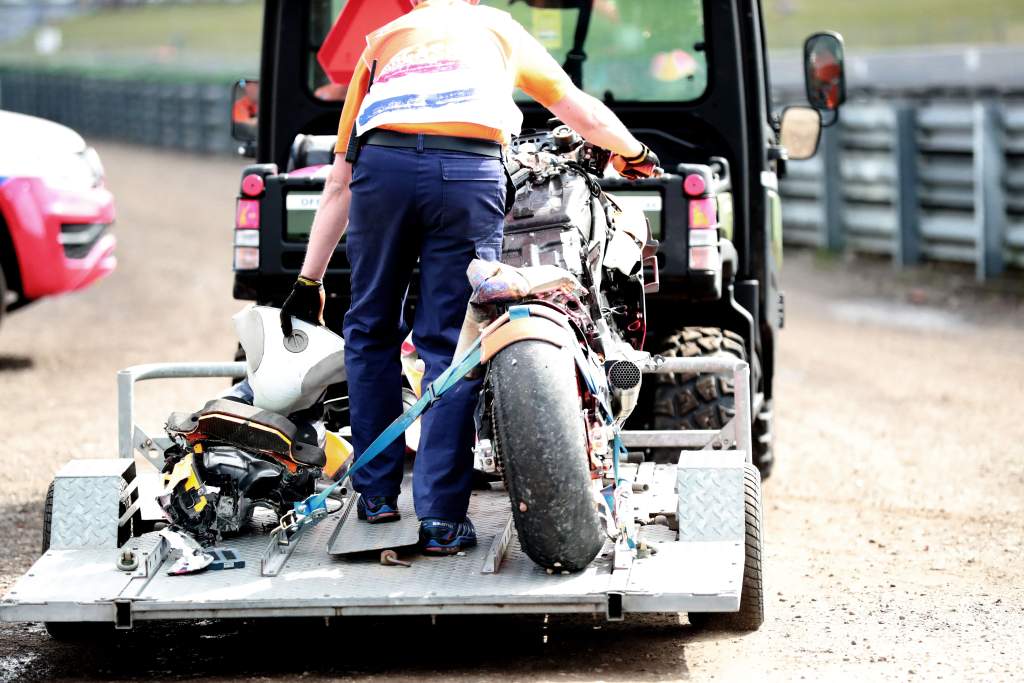 "Probably without that injury I would have finished my contract with Honda, I don't know with good results or not. But I would have stayed a couple more years.
"But it could be much worse, if this injury had happened 10 years earlier and I wouldn't have been able to win so many things or the results were worse.
"It could always be better and always much worse, and I'm happy with my career."
It's not uncommon for riders – even those with the same level of remarkable success as Lorenzo – to limp away from the sport unhappy with their achievements.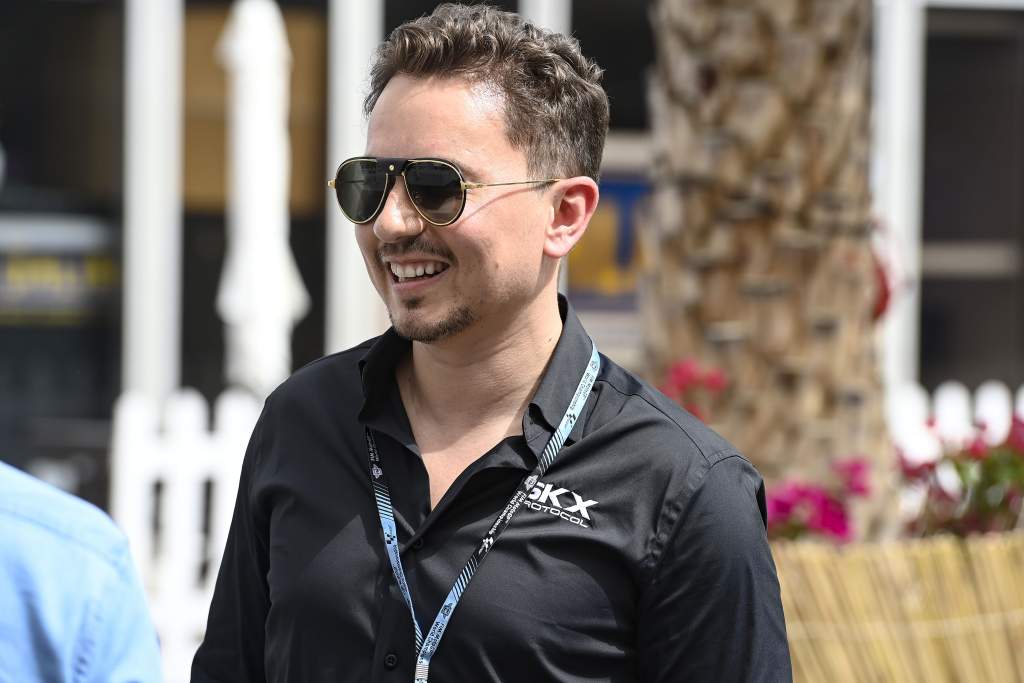 But, while the 34-year-old might miss aspects of his old life, 2022 has at least given him the chance to return to the post-pandemic paddock on a more full-time basis as part time commentator for Spanish broadcaster DAZN.
"It's easy, more easy than riding bikes, that's for sure," he laughs of his new TV work.
"The plan is seven races. This one [Qatar], Mugello, Austria, Finland, Malaysia and then one more that I don't remember.
"It's nice to be back in the paddock, back without having to feel the pressure, without having to risk injury, but also you don't live the good things here like winning for example.
"I miss the people, I miss the feeling of improving the bike, of feeling strong going into a season, and especially the feeling of winning races and championships.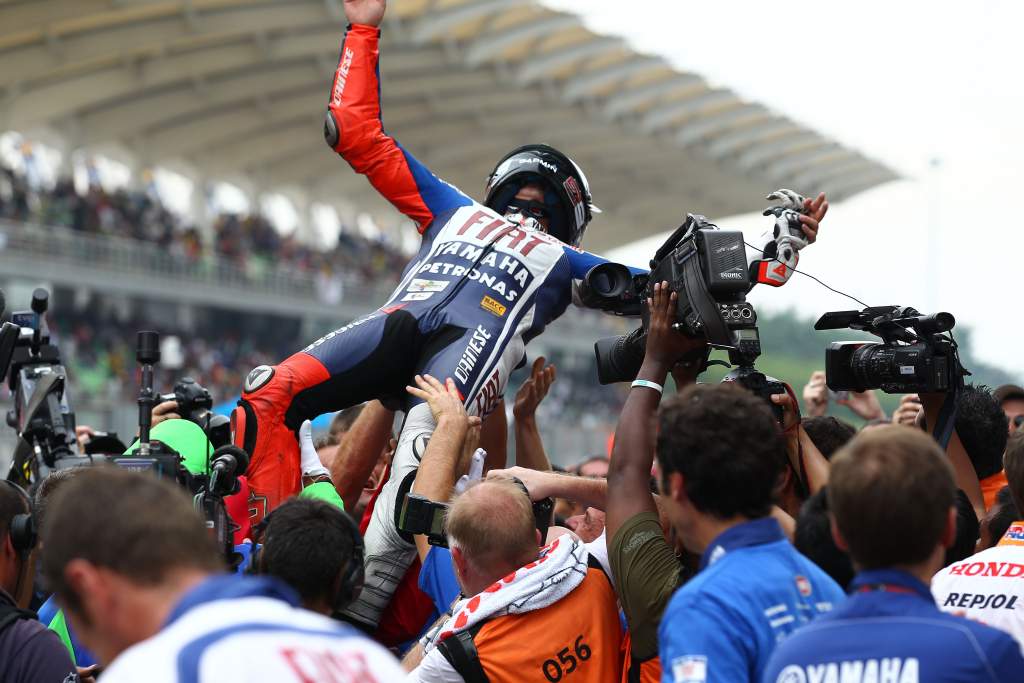 "But you can't have everything in life, and luckily for me the good thing is that I am a world champion, I achieved my dreams.
"It would be another thing if I was not world champion and I still wanted to race and I wouldn't be able to do it.
"But it's OK. Eighteen years of professional racing, many victories, many podiums and pole positions, and especially world championships. I can be happy."
And while he might have finished with racing motorbikes at the absolute top level, that doesn't mean that he's done with racing altogether.
Lorenzo even hints that there might be a chance in the future to see him once again line up against his greatest rival Valentino Rossi – who's now beginning a new career in GT racing.
"I live better than a normal life now, luckily," says Lorenzo.
"One of my passions is travelling, and now I have plenty of time for it.
"This year I'll travel a bit less because I've started taking on a lot of tasks, but I'll have a lot of time to travel, especially to spend time in warm countries. This is what I like: beaches, swimming pools, etc.
"But the other things that I like are speaking about bikes, maybe driving cars, making some TV shows around Europe.
"I've got some plans to race cars, maybe a possibility that's soon possible.
"And maybe not in the short term, but in the longer term maybe it's possible that I'll even race against Valentino again…"