Factory Yamaha rider Fabio Quartararo has indicated there's a fresh deadline for his team after a disappointing opening round to the 2022 MotoGP season – with the reigning world champion highlighting his bike's new and now-sealed aerodynamics package as the cause for his woes at the first round of the new year in Qatar last weekend.
Quartararo suffered his way through the race at the Lusail International Circuit to eventually finish a distant ninth, beaten to the line by fellow Frenchman Johann Zarco only a year after Zarco was left completely unable to hunt down Quartararo as the latter took victory at the same circuit.
It's not hard to work out why the 2021 race winner had such a miserable time at the fast circuit, either, with the speed trap results telling the real story of the weekend for not just Quartararo but Yamaha's full quartet of riders.
Yamaha's four bikes occupied four of the bottom five places on the top speed chart, with only KTM's Remy Gardner preventing them from locking it out. Quartararo, fractionally slower than team-mate Franco Morbidelli, ended the race some 9kph down on fastest man Joan Mir – indicative not just of how the Yamaha's engine development has stood still but also the incredible progress made by Suzuki in the past year.
And, with engine development now frozen until the end of the year thanks to MotoGP's in-season development ban, it means that there's no further progress still to come in the one area where Quartararo had previously demanded improvements from the Japanese manufacturer over the winter break.
However, while that might have left him with a bad taste in his mouth as he enters a crucial contract renegotiation period, it's not necessarily the end of the world, with the 22-year-old instead keen to single out the one area where he now believes Yamaha needs to focus all of its efforts on sooner rather than later.
The 2022-spec factory M1 sports a significantly larger front wing this year compared to the previous generation, a design that now dates back to Yamaha's earliest experiments with modified aerodynamics in the championship – and according to Quartararo, the next key factor in saving his title defence will be pushing Yamaha to bring something stronger.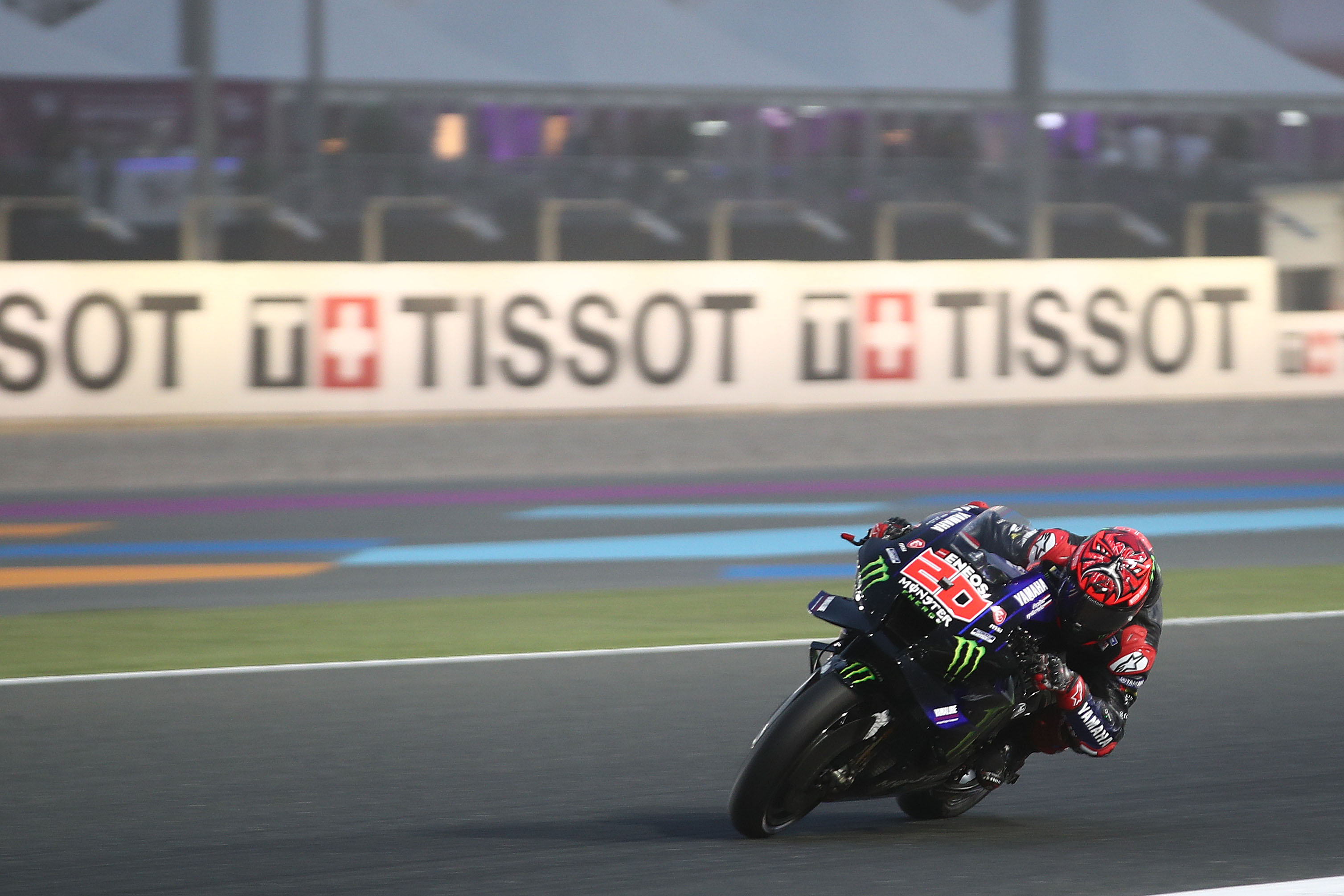 "The old aero is from 2019, and I think we have only this one," he explained, "and I think we might get a new one in Mugello. We tested this aero in Sepang and we didn't lose so much, but we clearly need the one aero package with less wings. We need more speed.
"Mugello [as a deadline] is OK, apart from Argentina – that's a track where we basically don't have wheelie [which the aero package combats] anyway, and it'll be a disaster there. But in the end, Indonesia was working pretty good, Austin, I think, will work not so bad, Jerez will be better and Le Mans will be half and half. So Mugello is clearly one place where if they don't make a new one, I'll ask them to homologate the old one."
That's because, under MotoGP's rules, only one pre-season design and one mid-season upgrade are allowed, as part of cost-saving measures introduced when every team on the grid followed Ducati's lead in significantly upping the number of resources committed to aero work.
Aero work is hugely expensive if left unchecked thanks to the costs associated with windtunnel testing and extensive computer modelling, and Yamaha still hasn't quite closed the gap between the Ducati and Aprilia, very much at the forefront of the field, and the Japanese factories in particular, who continue to trail behind.
However, it wasn't just the lack of top speed that left Quartararo so far down the pecking order in Qatar on Sunday. He also struggled with tyre issues almost from the start of the race and was instead left in something of a no man's land until being caught and passed by Zarco on the line after Pecco Bagnaia and Jorge Martin, the two riders in front of him, crashed out.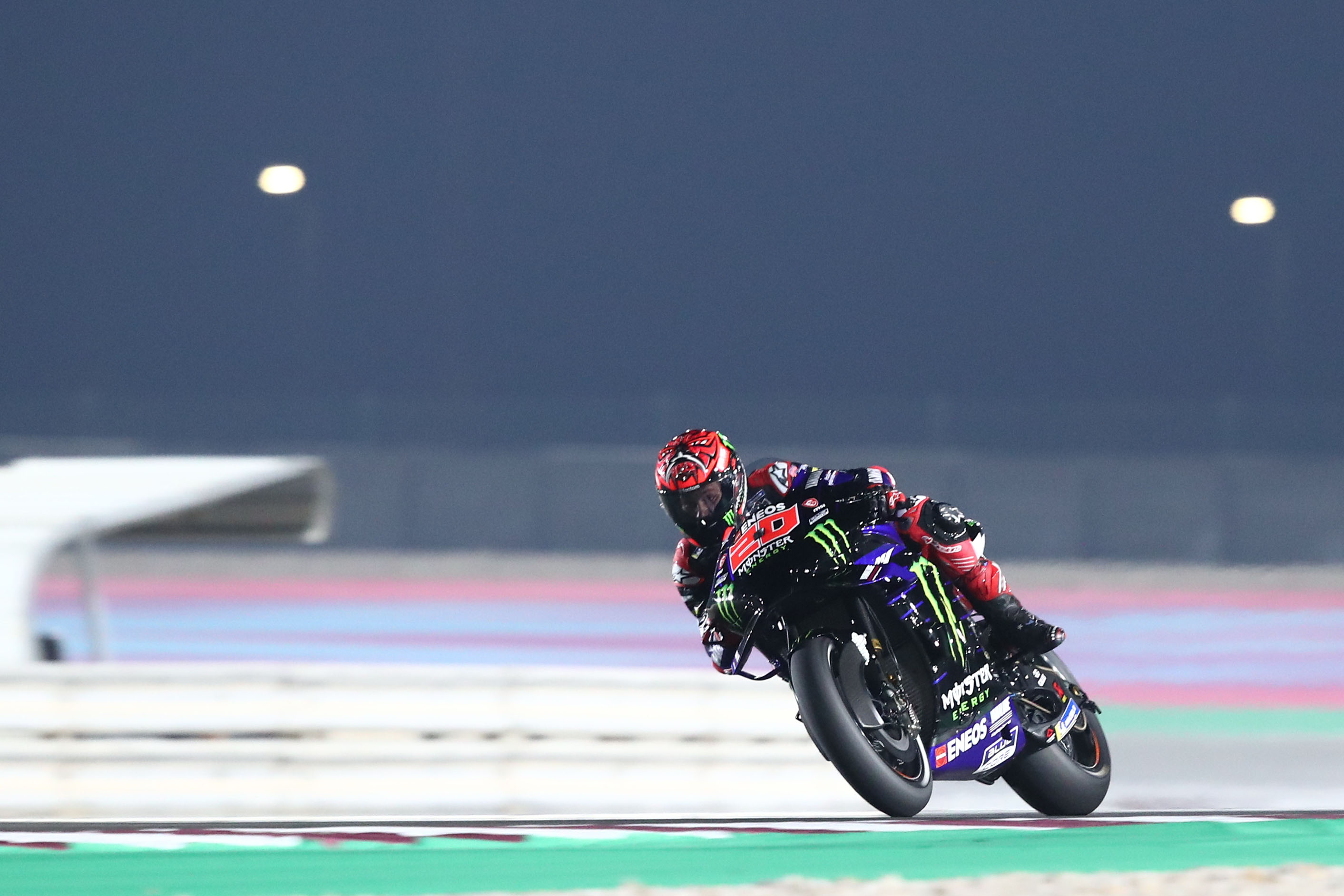 Not the first time that he's encountered similar issues in a race (and an issue encountered by RNF Yamaha's Andrea Dovizioso, too), it's brought about by the increased tyre pressure that is triggered from following another bike – and highlights why the Frenchman needs to have a speed advantage to lead from the front.
"I made a great start," he explained, "but then from the second lap, we already had tyre pressure that goes super high. Basically, I have no idea. I pushed my maximum, but then the rear tyre drops. I expected a little more pace, but right now we can't do any better.
"The team calculated that normally we have some numbers when we are in the slipstream that the tyre goes up [in pressure], but from the second lap we were already much too high, right until Pecco and Martin crashed in front of me. My front tyre was a disaster; not the tyre, but the pressure, and we need to understand why."
And while he's been quick to stress since the end of 2020 how important it has been for him to stay focused inside the team and to remain positive regardless of the circumstances, Quartararo did also admit something important: that he's starting to feel the pressure after only one race.
"Knowing that last year we won both races," he said of both his and then-teammate Maverick Vinales victories at Lusail 12 months ago, "and then finishing behind quite far back, of course I'm worried.
"I won't say that I have confidence. I can't be super confident. But I'm not an engineer. My job is to be super prepared and focused for every race. I give my 100% in every condition – if I'm fighting for victory, for P5, for ninth. That is something that I will keep doing."